Need a Hump Day pick-me-up? While I'm off exploring Ireland, I've got you covered with this vegan, gluten free no-bake cookie recipe!  
One misconception that I've noticed with people trying to clean up their diets is the idea that they have to give up eating anything "fun." They reside to the idea of eating lean protein and veggies at every meal, and I am here to tell you that this idea is total crap. You can have your cake and eat it too (pun intended!), and I'm all about moderation and "healthifying" recipes.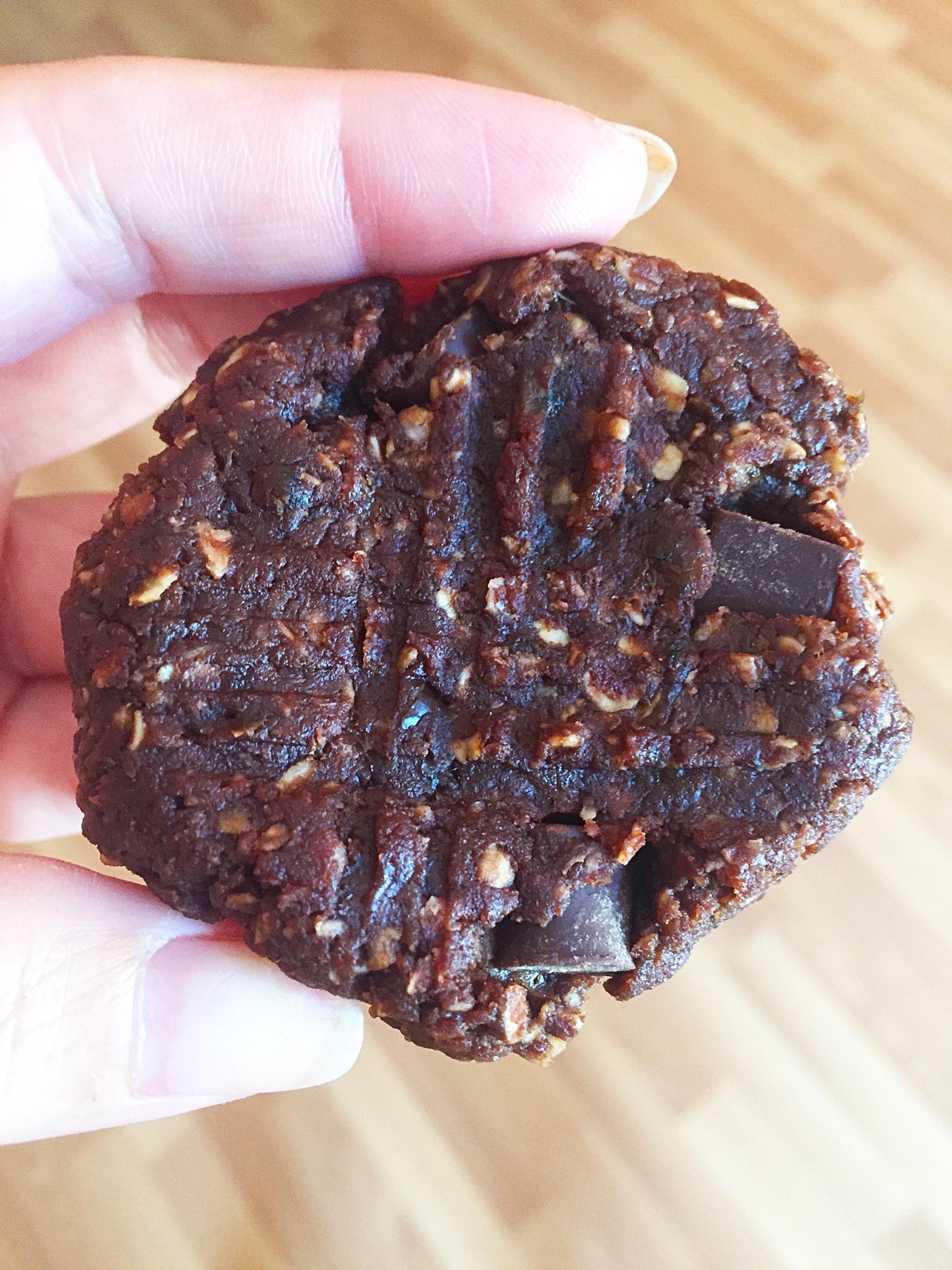 One way that I feed my sweet tooth while still eating clean is whipping up healthier takes on dessert – and today's recipe is a great example of that!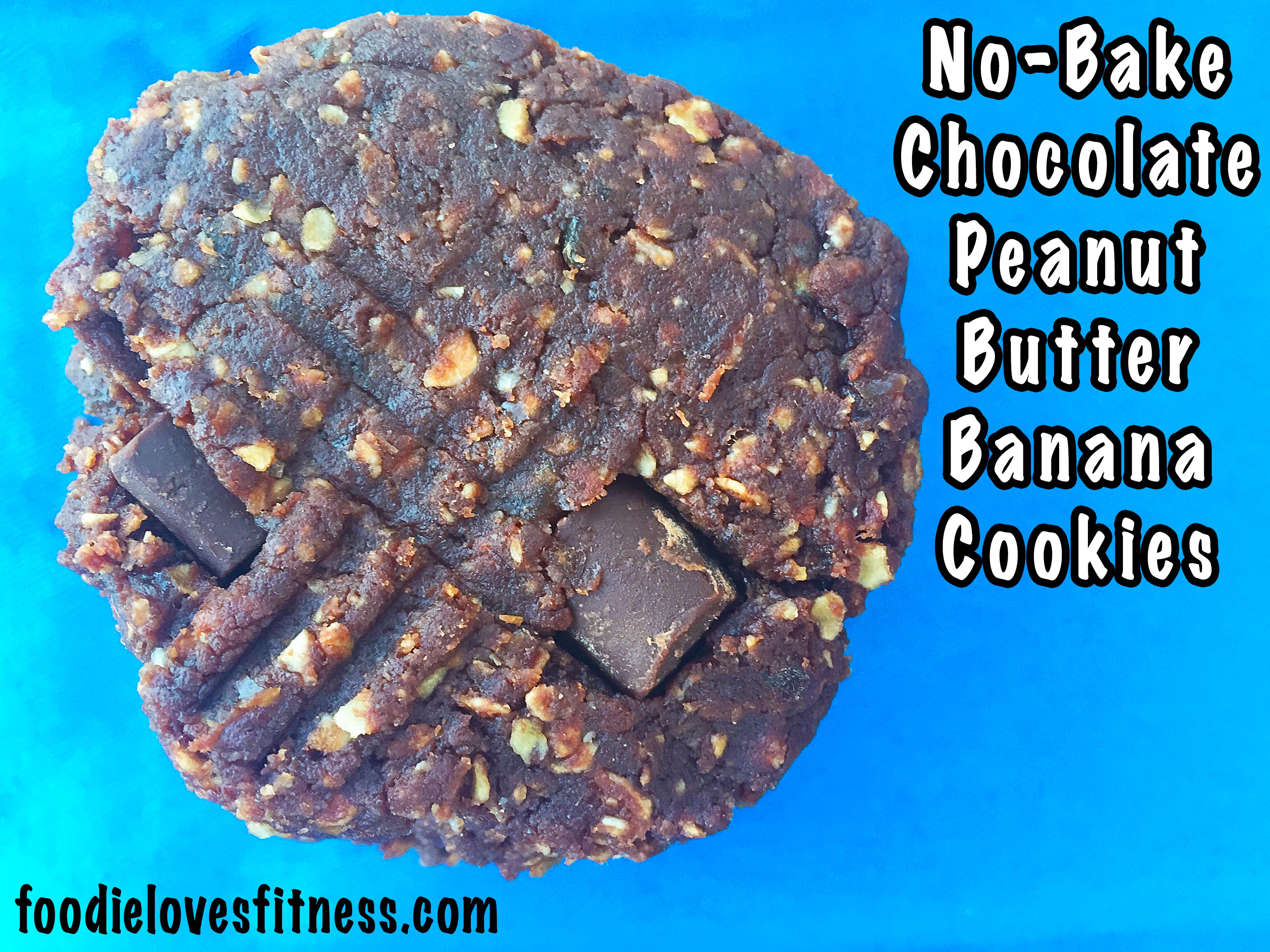 So where did this no-bake cookie idea come from? Me not wanting to turn the oven on!
You see, my house doesn't have air conditioning, and living here without AC is fine probably 345 days out of the year… I mean, San Diego weather is pretty heavenly. But there are a few weeks out of the year in the summer when the temperatures soar, and my house gets a little bit too hot. This was the case recently, when my house was regularly hitting 85 degrees in the afternoon. When I came up with these no-bake cookies, it wasn't even all that hot inside, but I think I was still paranoid about my house getting too hot and therefore boycotted any oven use.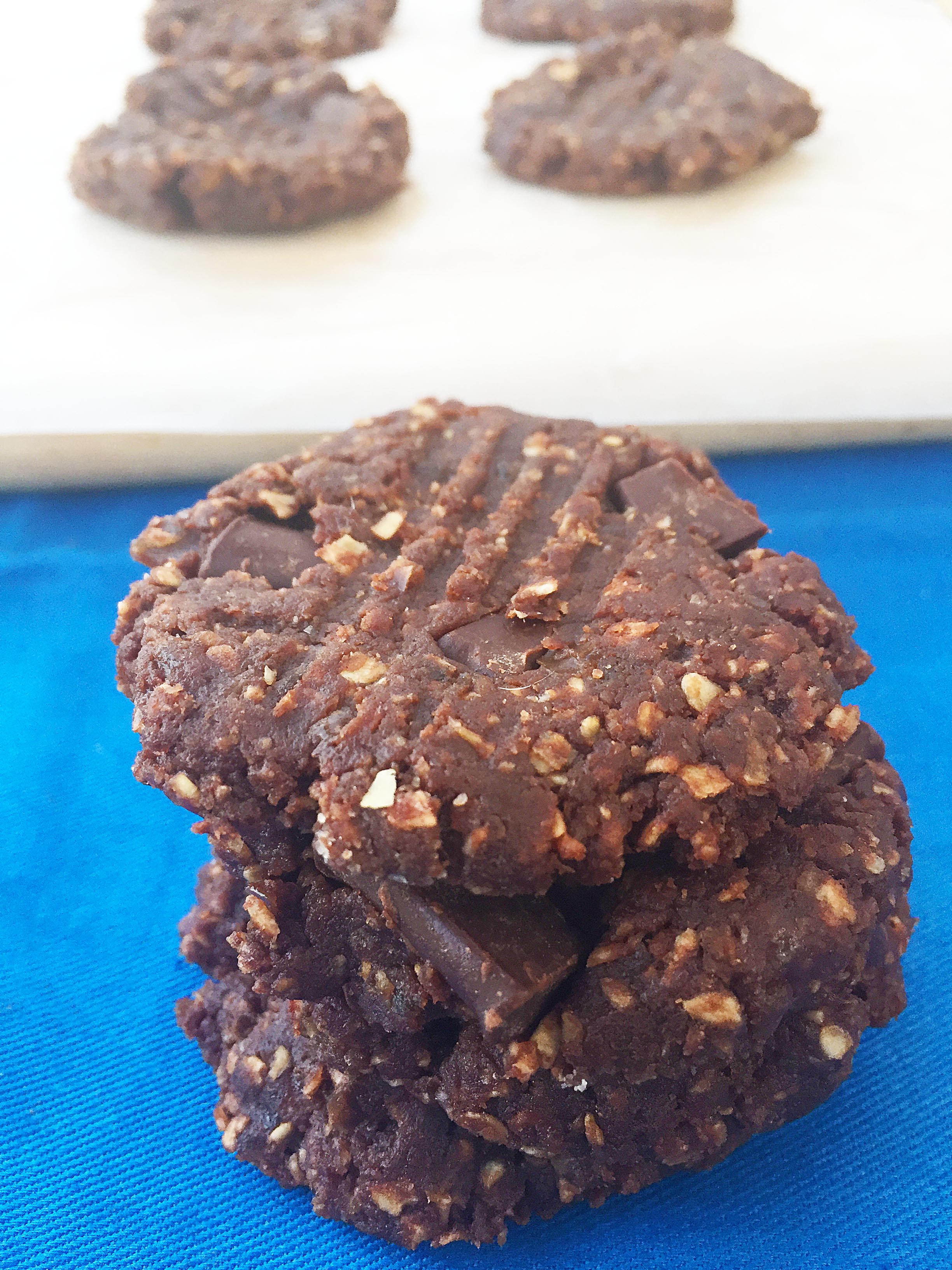 So just how are these babies made? They're full of wholesome ingredients like oats, banana, almond flour, dates and peanut butter.