If you're an exercise enthusiast, the IDEA World Convention is a wonderful event to attend. Not only does it attract lots of personal trainers, but it also brings bloggers and health coaches like myself together, along with fitness lovers who don't work in the industry and come solely to participate in the workouts and get inspired by motivational speakers in the fitness world.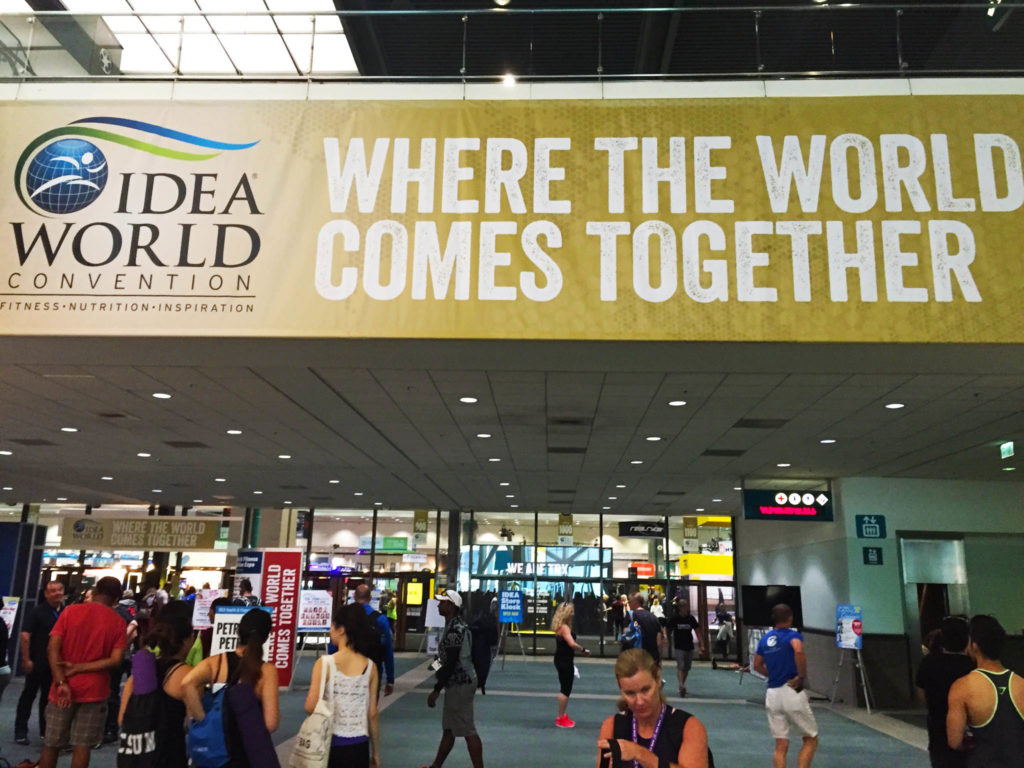 Last weekend I got the chance to attend this year's IDEA World Convention. A few years ago I was able to go to Fit Approach's Blogfest within IDEA World (recaps here, here and here), but unfortunately this year I could only make it up to Los Angeles for a day. There were some seminars that looked interesting, but I decided to keep it simple and instead participate in a few workouts, then explore the expo floor.
On Friday afternoon, I drove (more like crawled in my car – oh SoCal traffic!) up to Long Beach to spend the night with my cousin. I timed it up so that I could spend time with my cousin, then have a shorter drive in the morning to the Los Angeles Convention Center. We went out for drinks and to an event that the Long Beach Museum of Art was having.
The museum is right along the water, and it was nice to enjoy a glass of wine outside while listening to the live music they had and checking out the art. Afterwards, we went to another bar for awhile.
The night was a lot of fun, and while I woke up early Saturday morning feeling like I could have used another hour or two of sleep (and maybe one less glass of wine the night before!), I also woke up excited because…. I had the chance to workout with Jillian Michaels that morning!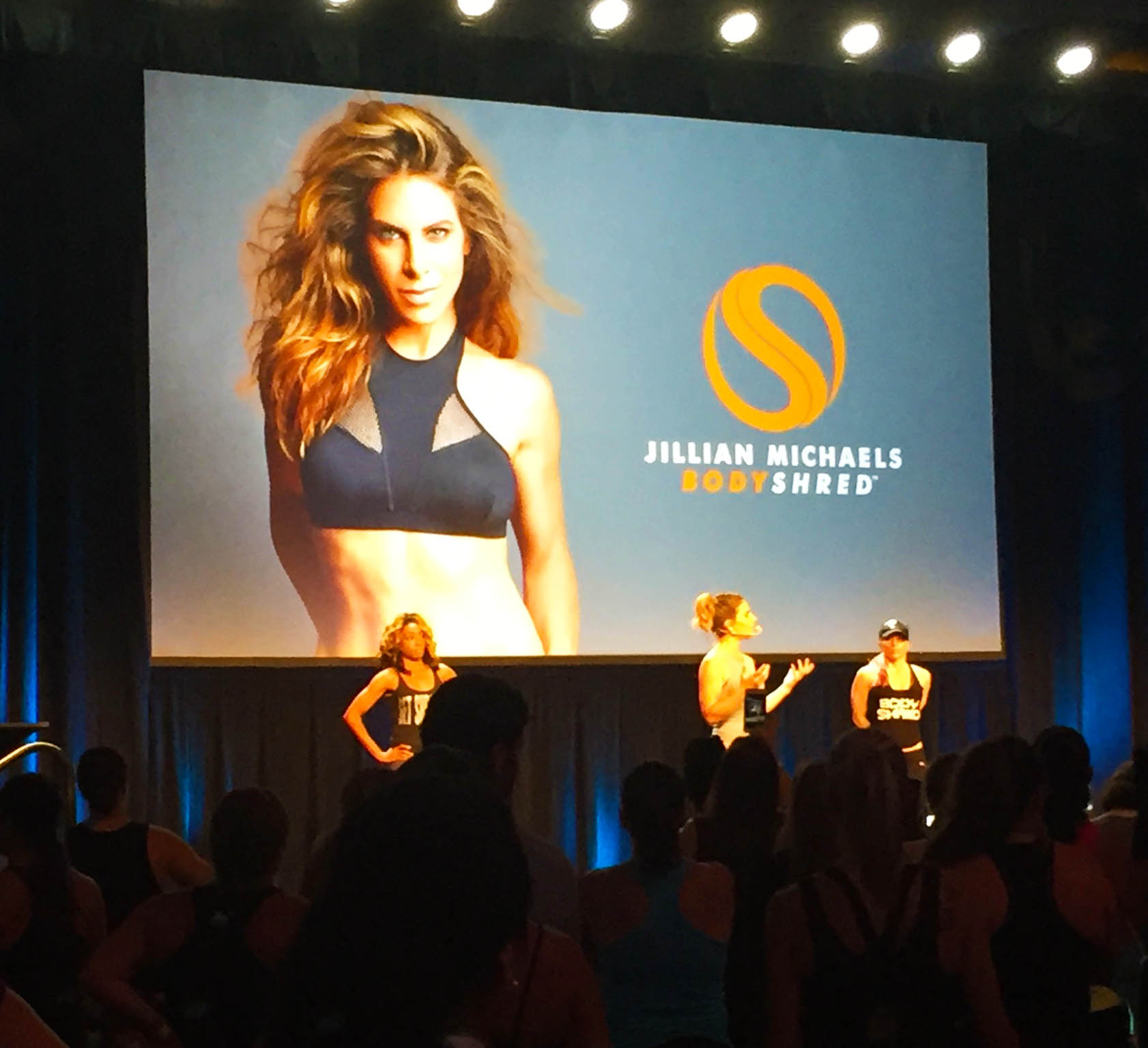 If I had to name one person that I geek out about seeing in the fitness world, it would have to be Jillian. I love how she's a down-to-earth chick who has worked really hard to become the celebrity trainer that she is. I've been doing her workouts for years, and got to see her speak at IDEA in 2014. After so many DVD sessions with Jillian on my TV screen, I was psyched to get to workout with her in front of me in real life.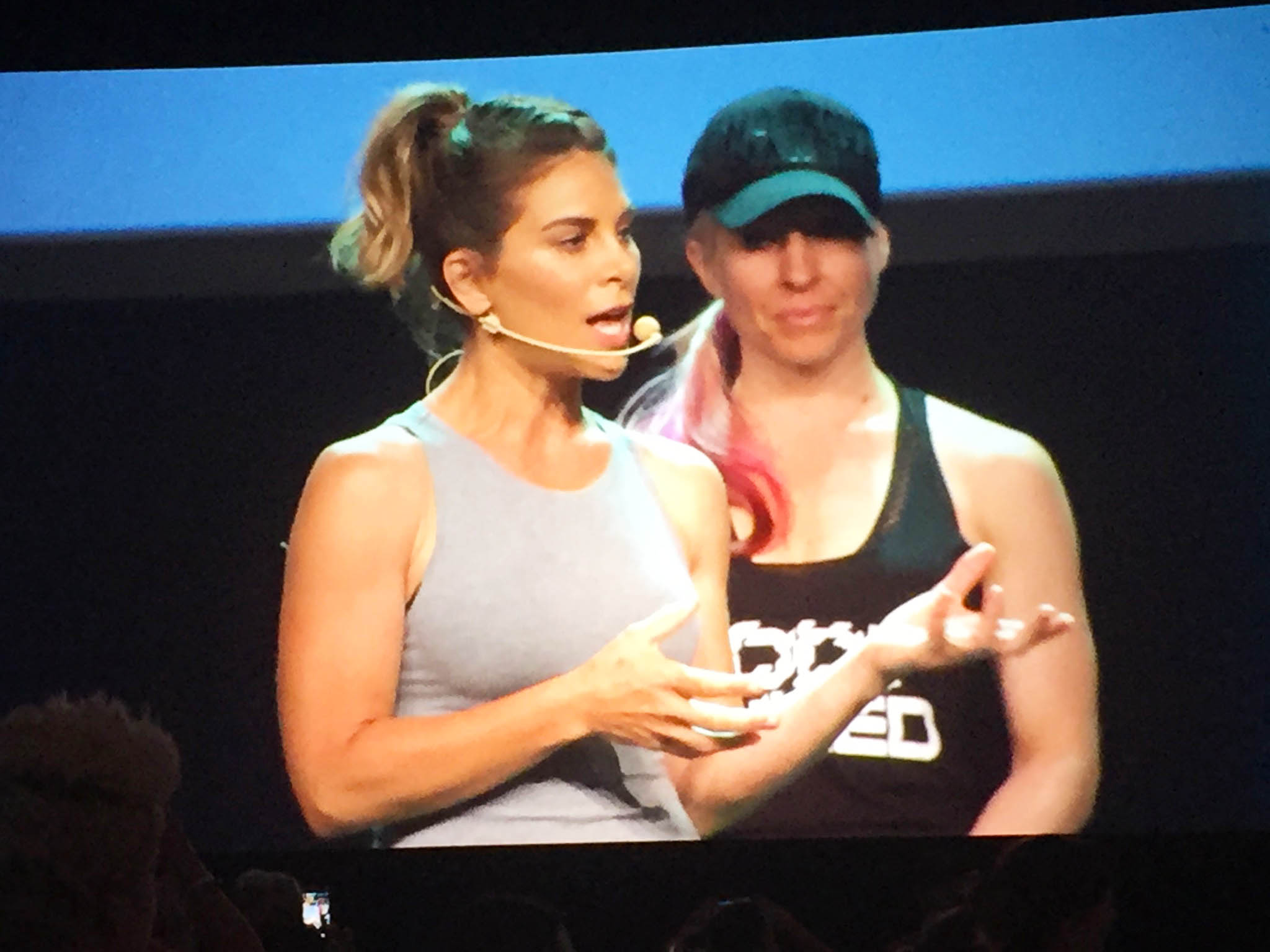 As I walked into the ballroom for her BODYSHRED class, the energy was awesome. Everyone just seemed excited to get sweaty with Jillian Michaels!
That's one thing that's awesome about IDEA World in general: There are so many go-getters there that are high energy, dedicated to helping make America healthier and passionate about healthy living. It's a great vibe to be around!
As expected, Jillian was candid and hilarious. While she was previewing all of the workout moves for a crowd of hundreds of people, she sighed as if already exhausted, and proclaimed that she was drunk the night before when making up the workout. She exclaimed, "What was I thinking with these moves?!"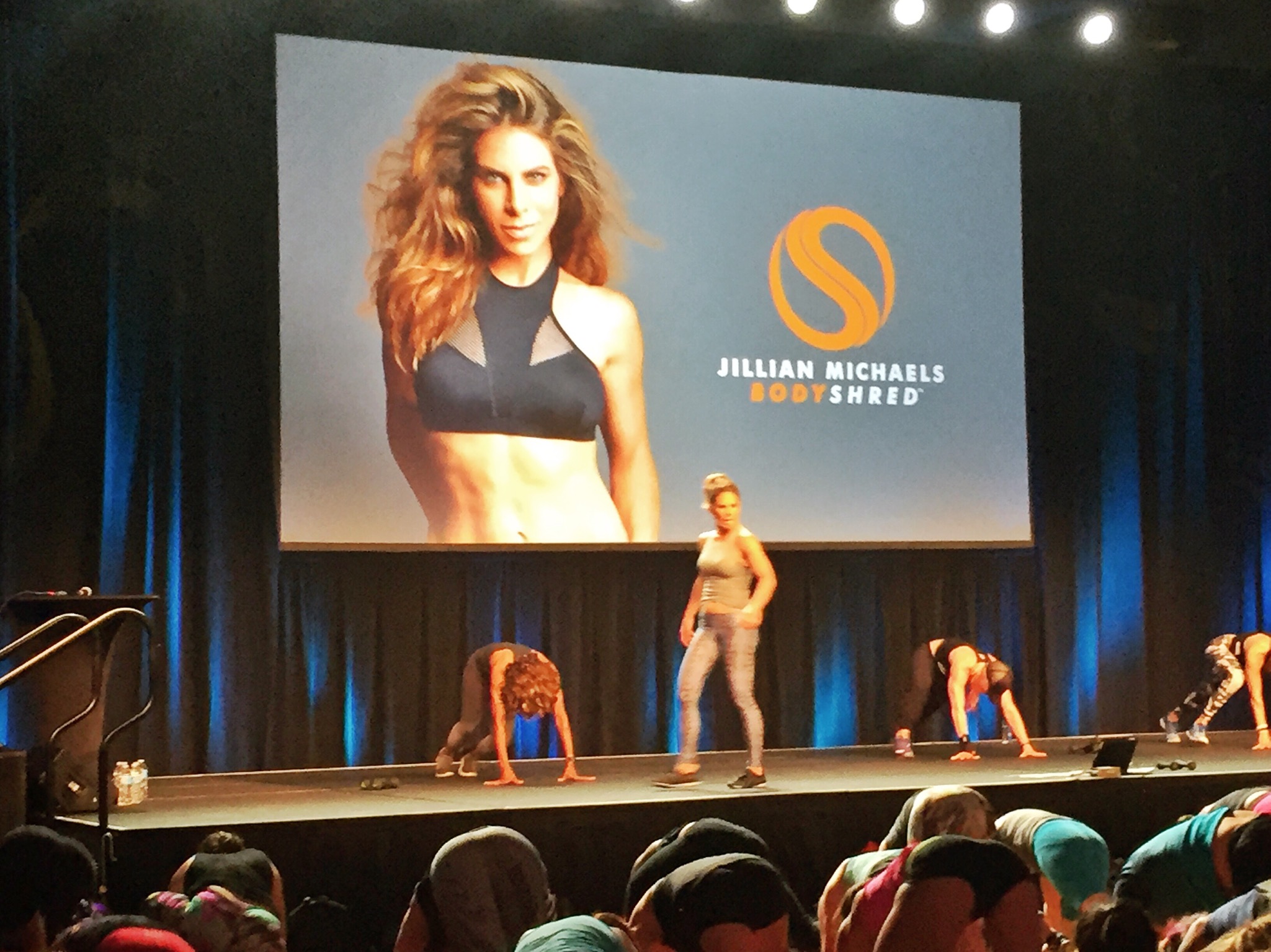 While I actually have never done BODYSHRED specifically, the workout was very similar to a lot of her workout DVDs that I have. It followed her signature 3-2-1 system of focusing on strength, cardio, and core in each circuit. I was definitely sweaty by the end of it – and we were only using water bottles instead of real dumbbells for the strength moves!
My favorite nugget of wisdom from Jillian during the workout?
"Let's talk about what you can f**king do today. Let's not focus on what you can't do. F**k that!" 
Love it! Her open, straight-forward personality is a big reason why I'm such a fan of her.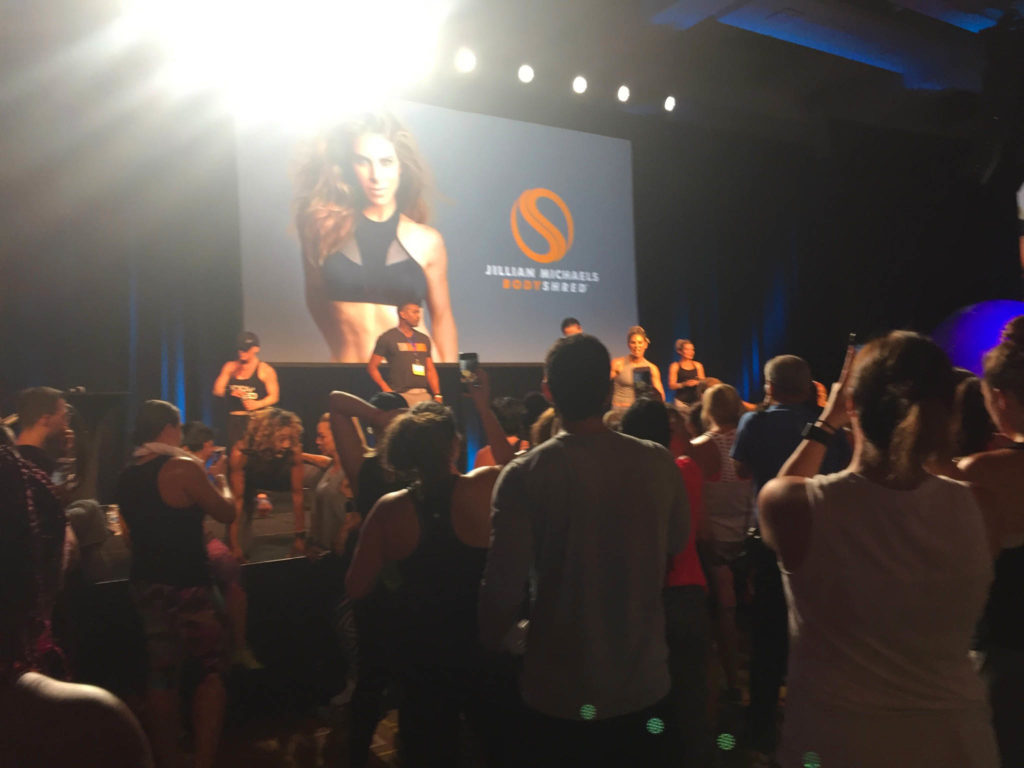 As you might expect, the ballroom was packed, and at the end, a crowd of people rushed up to get pictures with Jillian.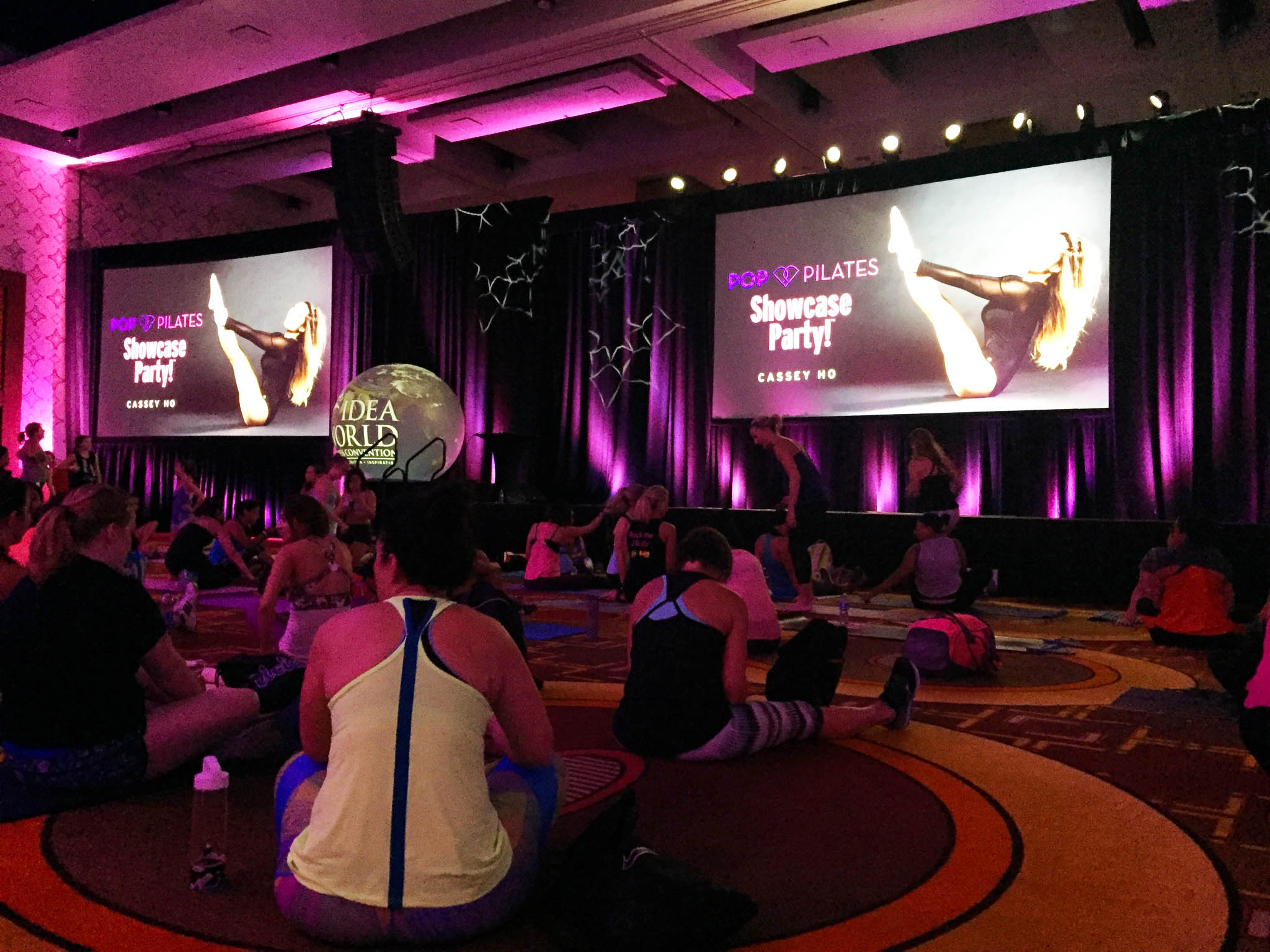 After working out with Jillian, I had another session: trying out POP Pilates with its creator, Cassey Ho of Blogilates. I first heard about/met Cassey at IDEA World two years ago, and love her bubbly, positive attitude. I was interested in trying Pop Pilates, and figured an in-person workout was the best way to give it a go!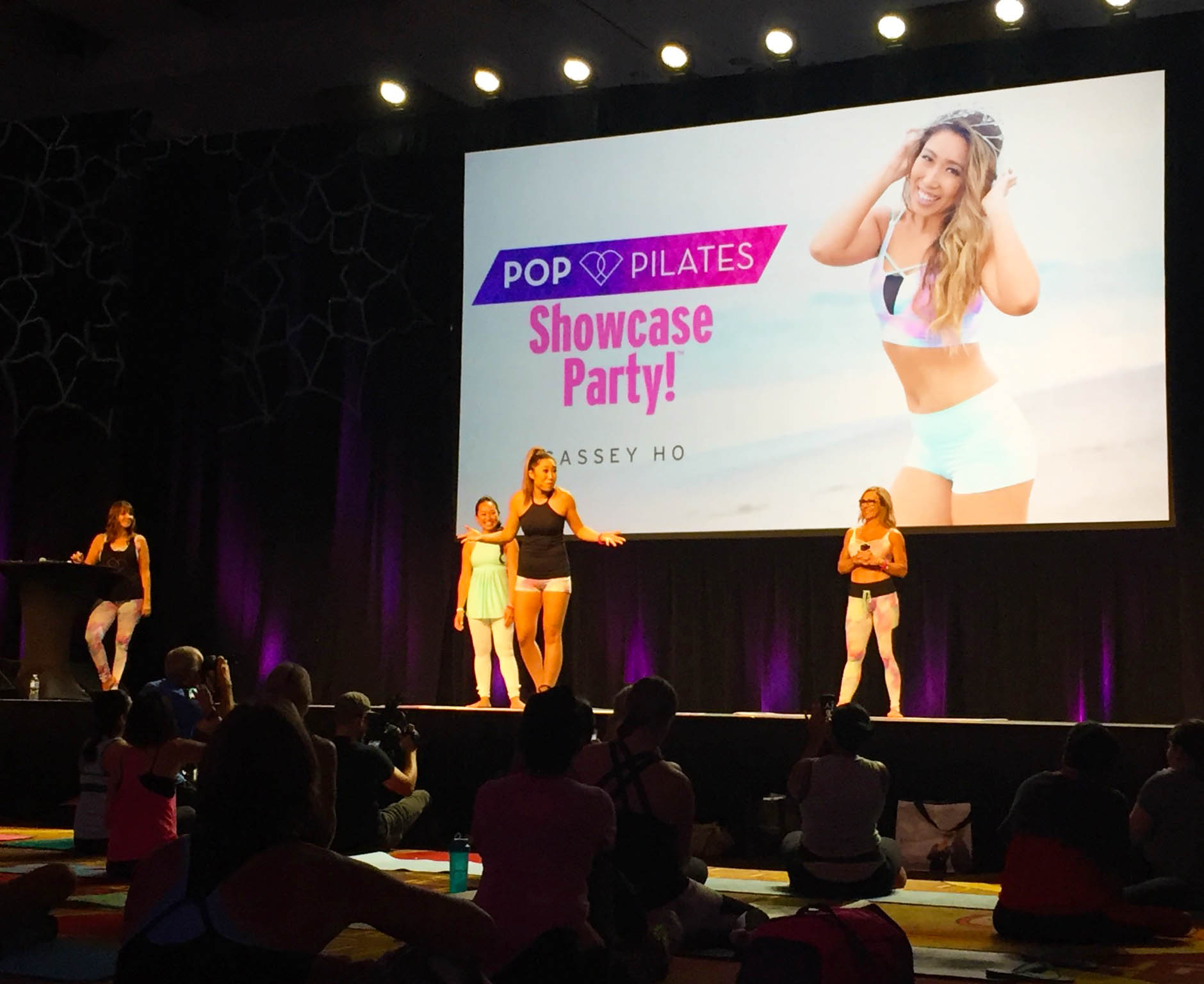 The workout was a low-impact Pilates session with dancer-like moves, with segments that focused on different muscle groups. The playlist featured a lot of feel-good tunes, and the sequences were choreographed to the music. As expected with Pilates, there was an emphasis on the core. Cassey's personality adds some spunk to the workouts, and I can definitely see how she became a YouTube fitness sensation. She just seems very likable and positive — a quality I always dig in people.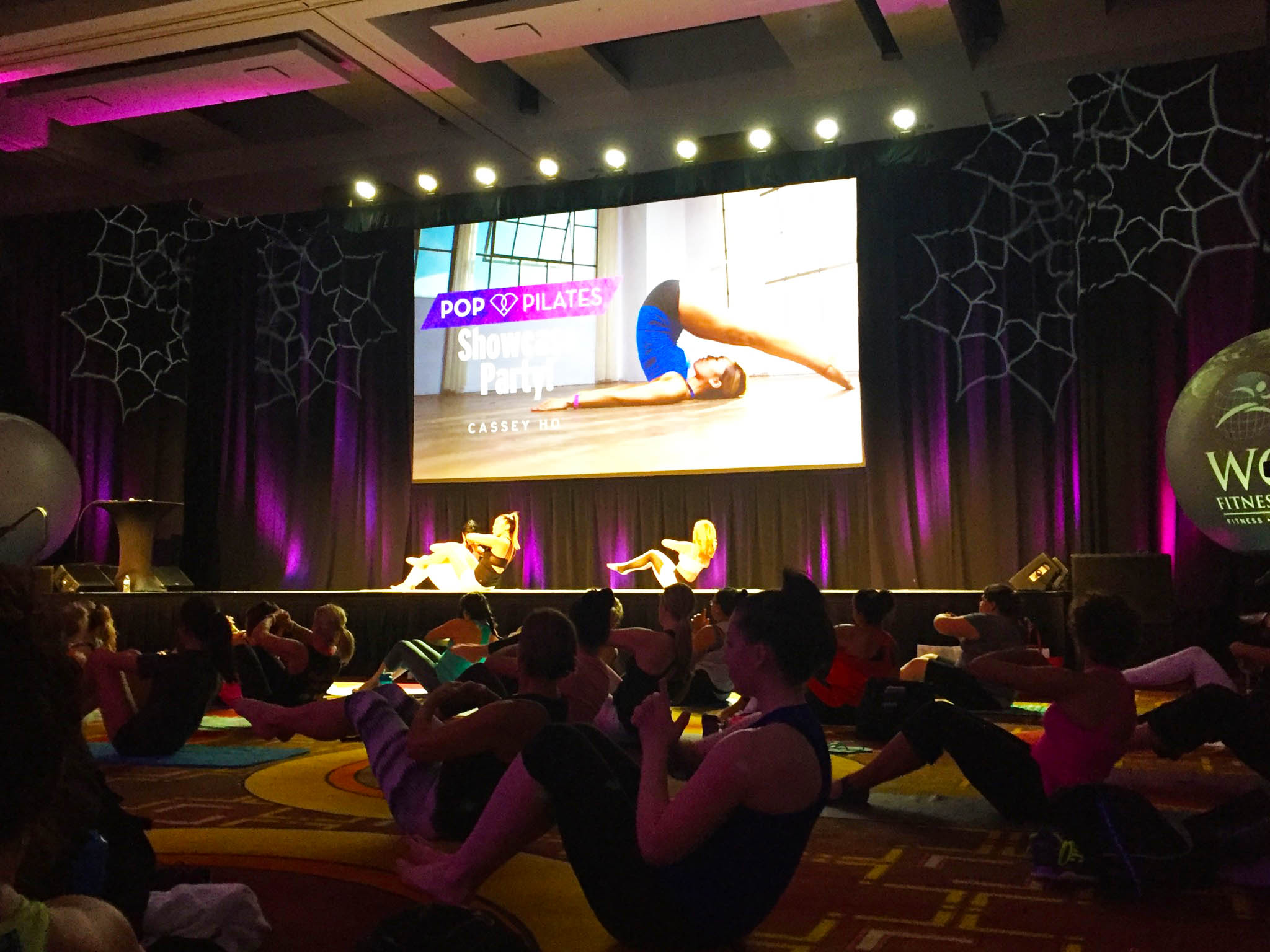 While I'm more of a high-intensity sweat junkie, I could definitely see myself doing POP Pilates on days when I'm recovering from a tough workout and want to do lower impact exercise. I will also say that while I didn't find the class all that challenging, my abs were sore when I woke up on Sunday, and are actually still sore today! I was really surprised by this, as it takes a lot for my abs to feel achy. I think that her variations on typical ab exercises worked my muscles in ways I'm not used to.
After my back-to-back workout sessions, it was time to hit the IDEA Expo floor! I first visited the nutrition area of the expo to get some samples to refuel with. There were lots of brands there that I've worked with and am familiar with, including Arctic Zero, KIND Bars, Banza, Perfect Bar and Cafe Gratitude. There were also some new-to-me brands that I got to sample and chat with.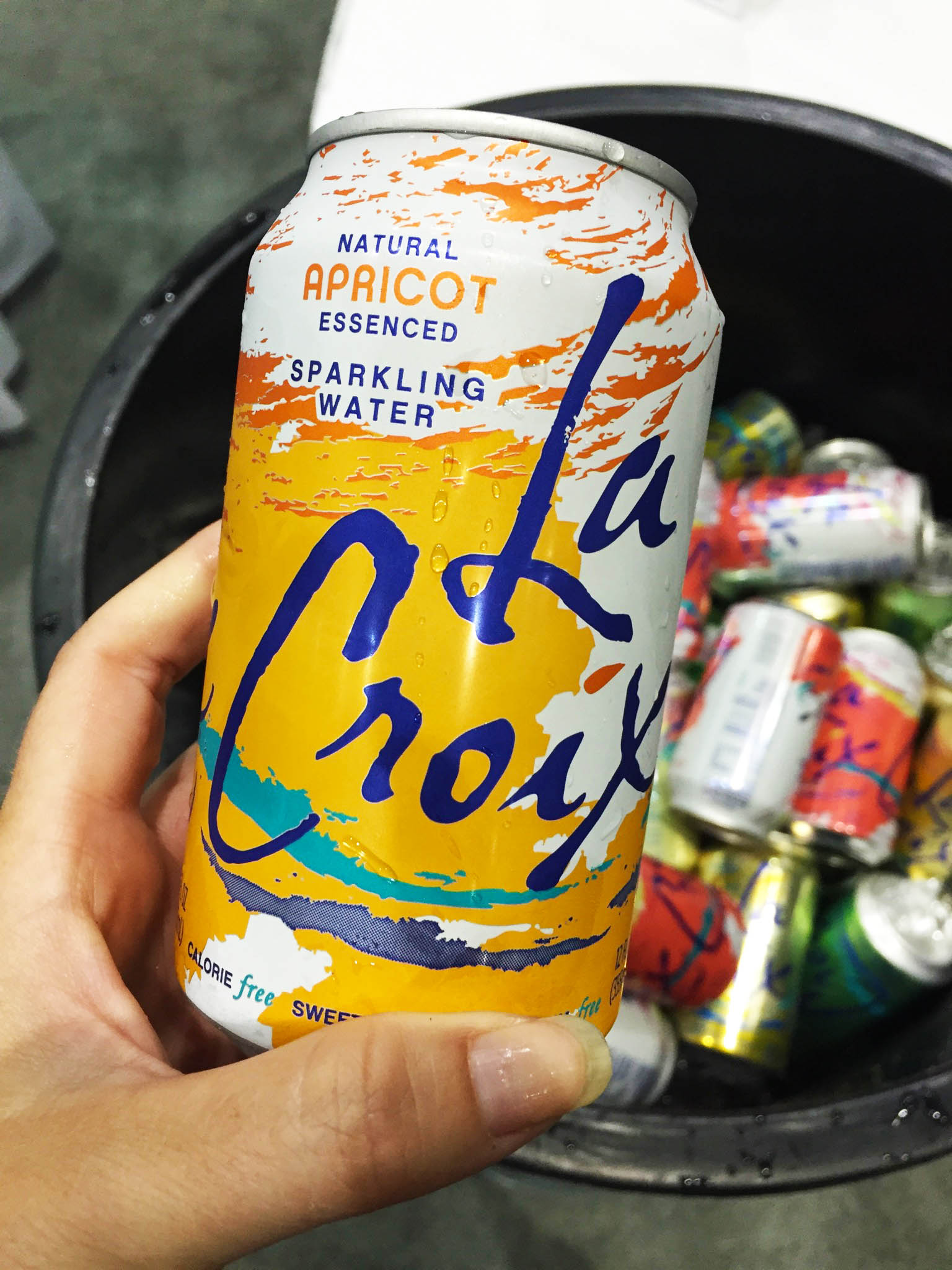 After I snacked, I walked around and checked out the rest of the exhibitor floor. The IDEA World Expo is bumping with energy, with fitness brands like TRX, Reebok and Zumba exhibiting.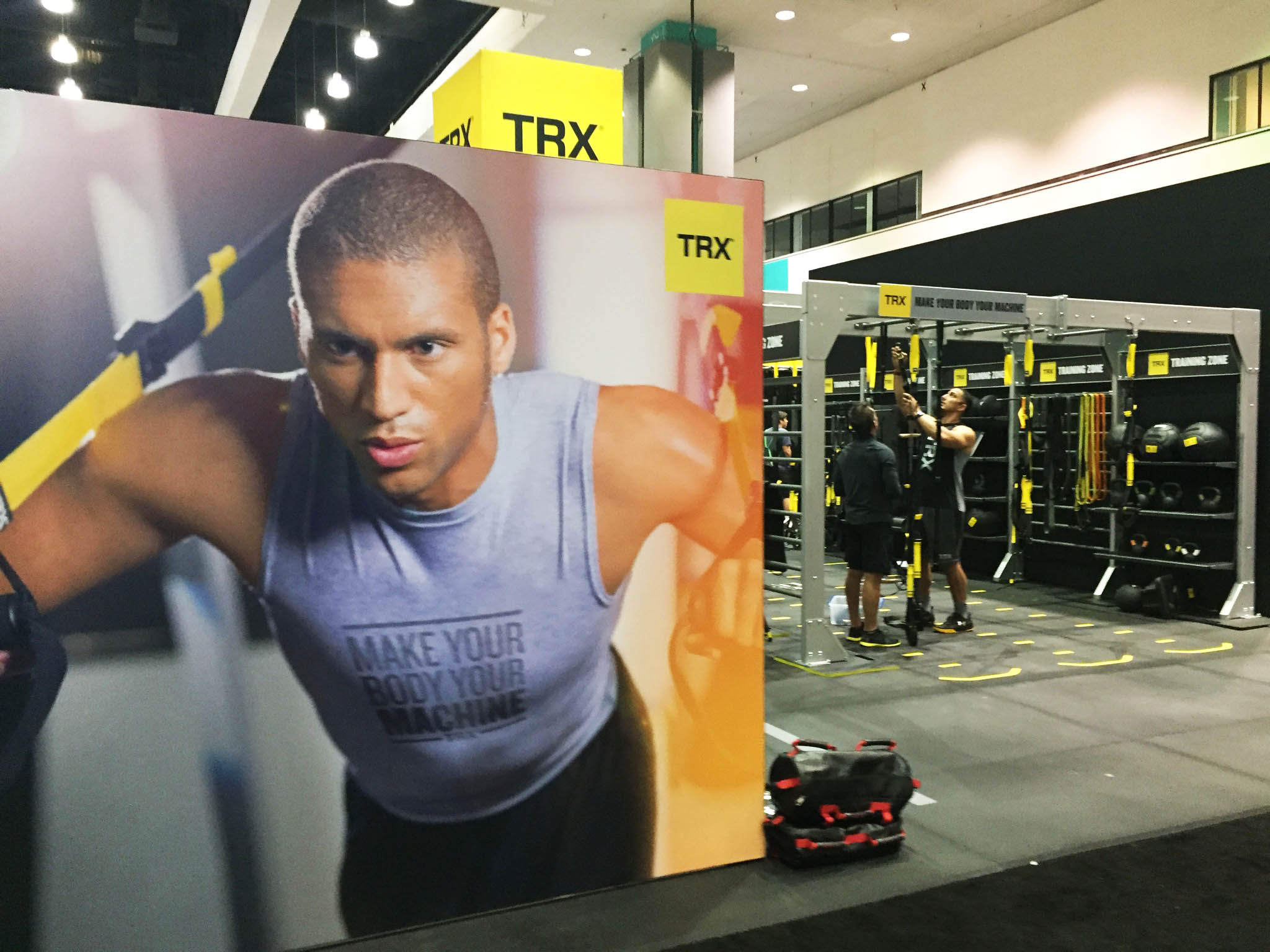 There are lots of people trying out equipment and class demos. Seeing some many fit people in one place is pretty refreshing, and it's probably one of the only expos in America that you can attend where people are eating out of tupperware of prepped healthy meals!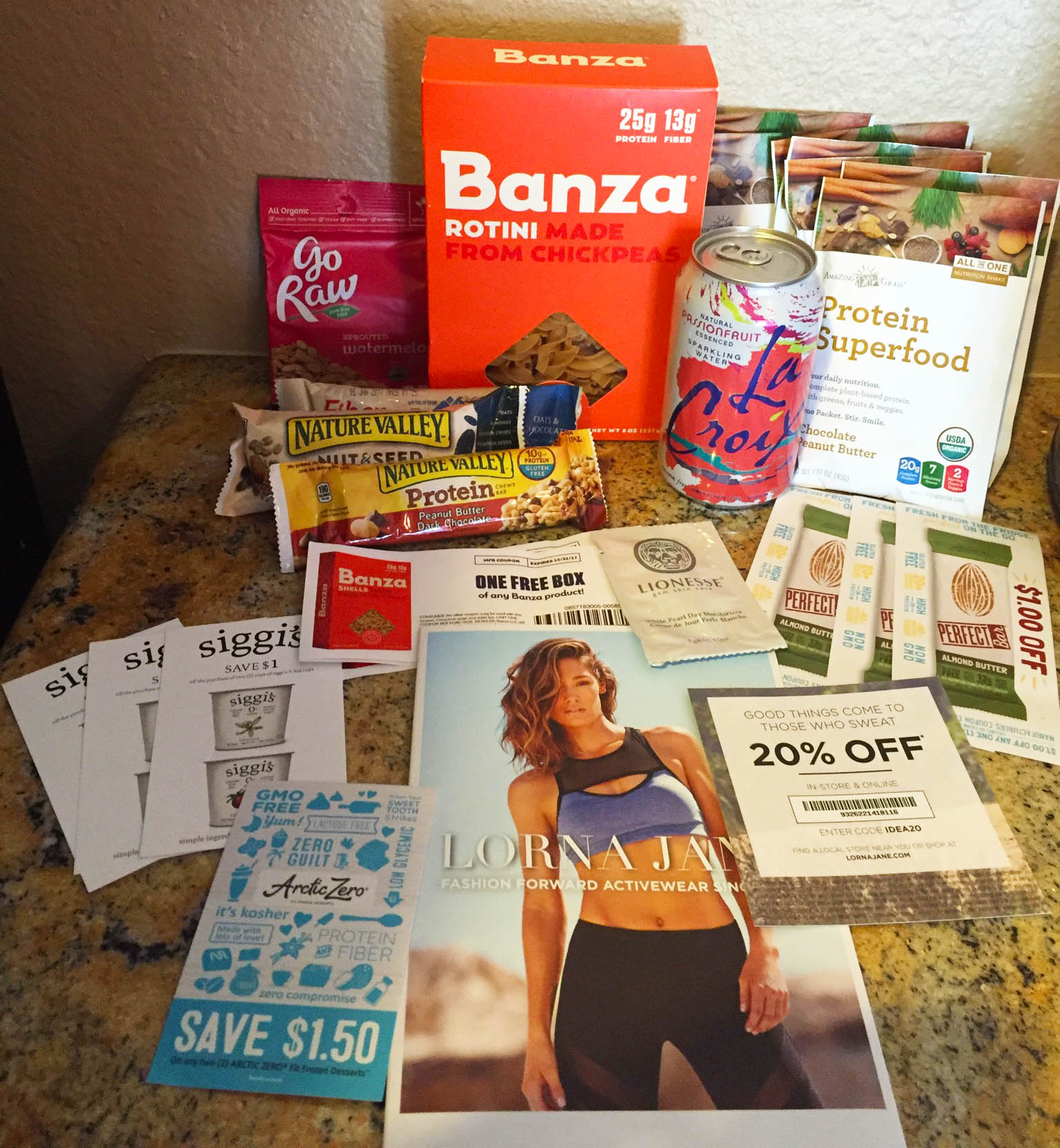 I got to do some networking, a bit of shopping at Lorna Jane, and took home some samples and goodies. All in all, IDEA World was pretty awesome, and I had a great time!
Tell me… Have you ever done POP Pilates? What celebrity do you geek out about seeing?