It's Friday, and I feel like this Friday calls for a chocolatey recipe! Shall we dive into it?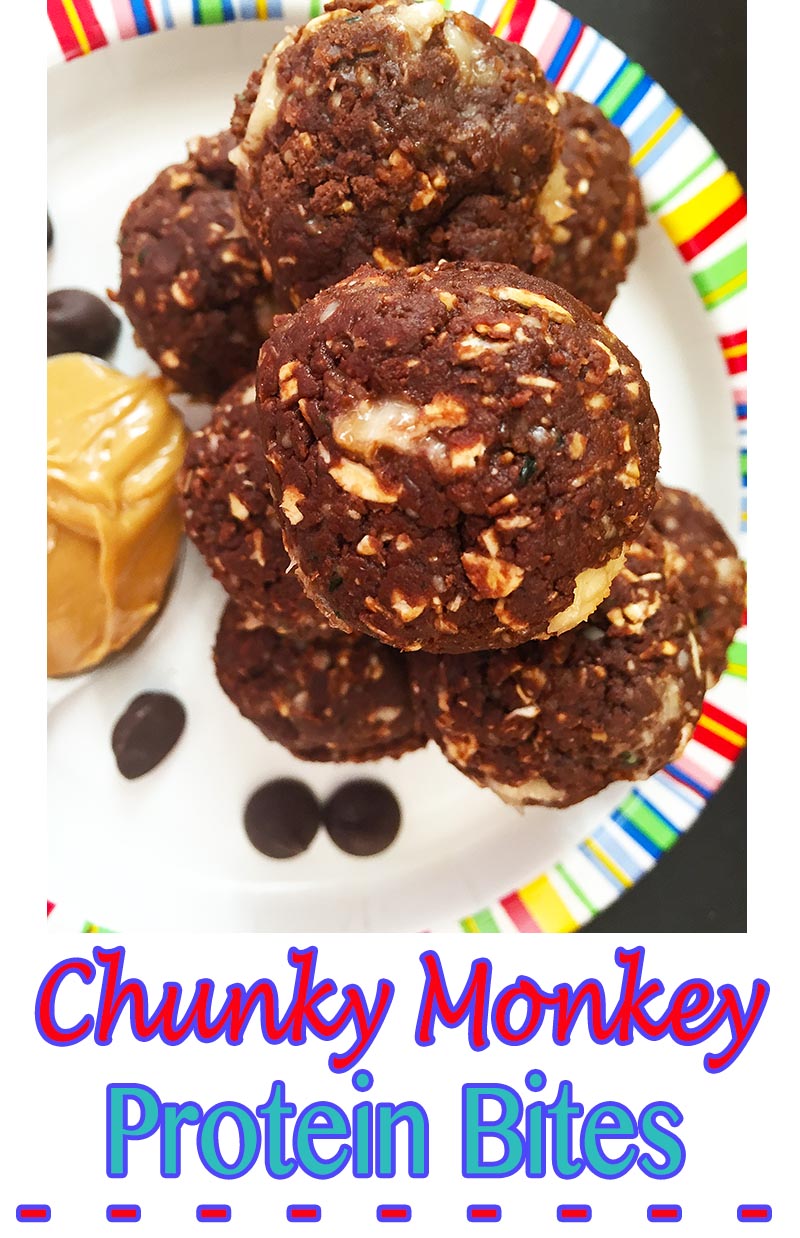 I've often mentioned my love for on-the-go snacks on the blog. Even though I work from home most of the time, I seem to always be eating in my car bouncing around from place to place. I have the protein bar and smoothie stains on the seat of my car to prove it. Whoops.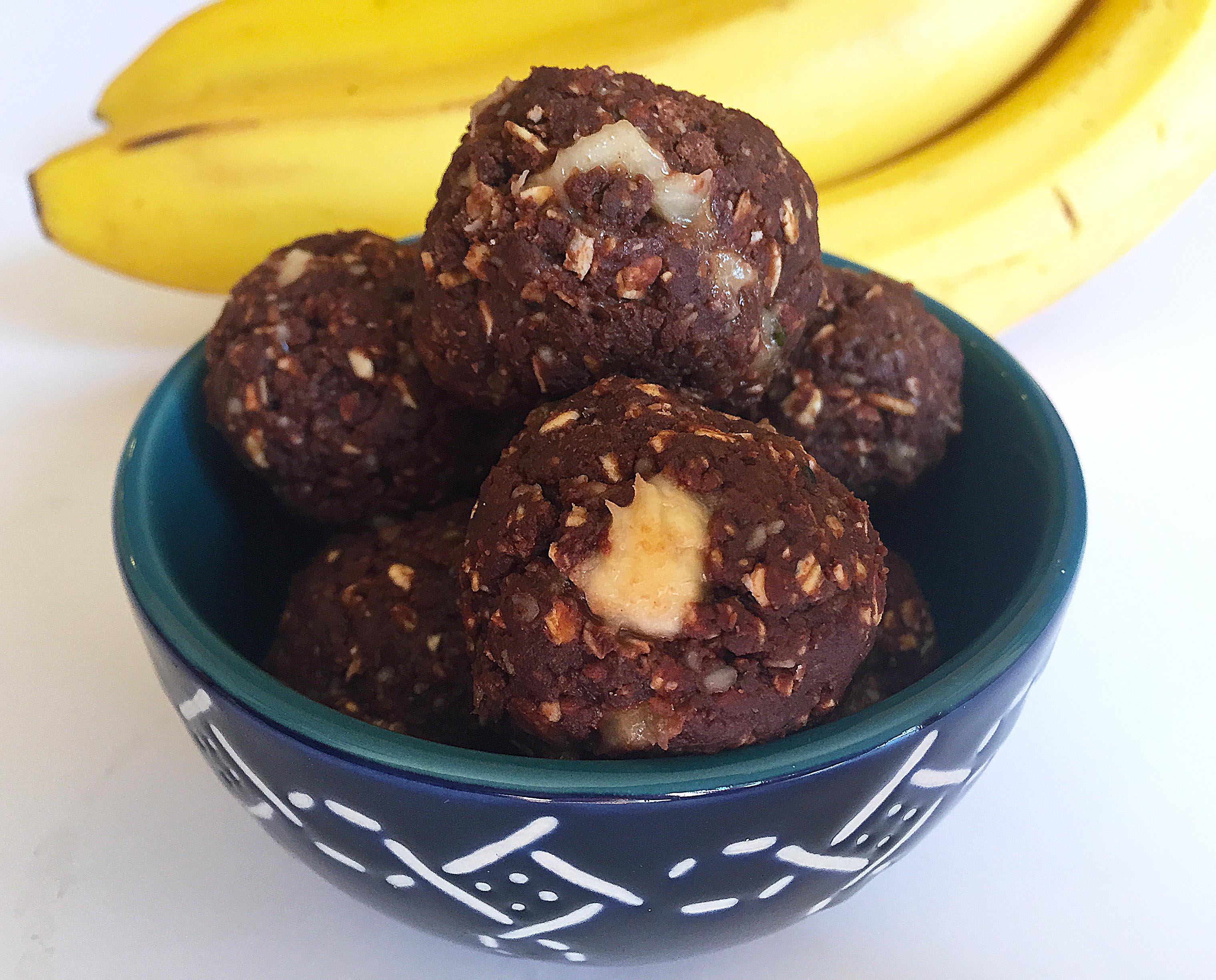 I often whip up some type of bars or balls to have as snack options throughout the week, and today I have a new one to share that I'm loving: Chunky Monkey Protein Bites.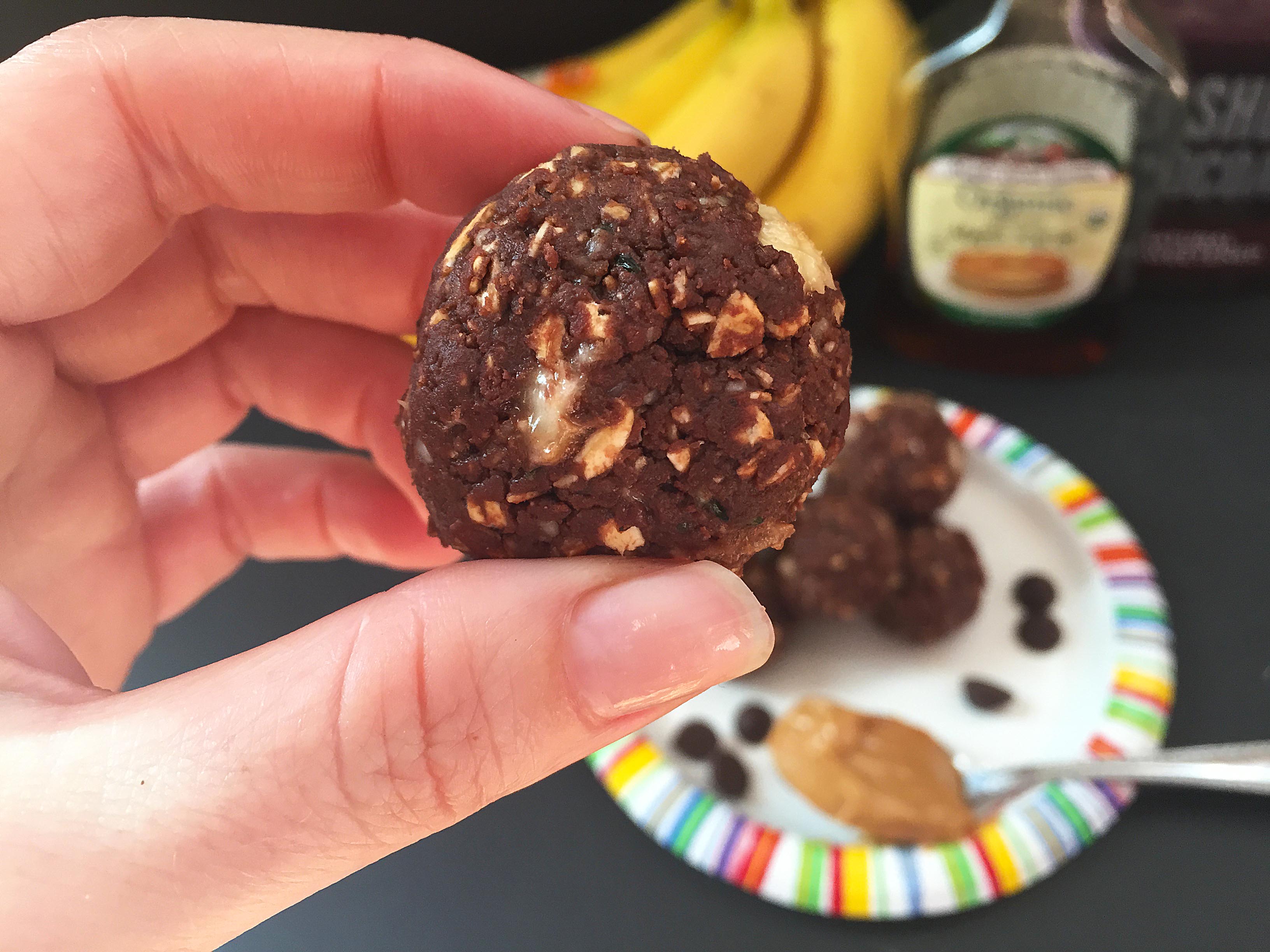 We've got some rolled oats, chocolate protein powder, cocoa powder, and hemp hearts as our base. These ingredients get thrown into the food processor with some smooth peanut butter, maple syrup, and banana to hold them together well.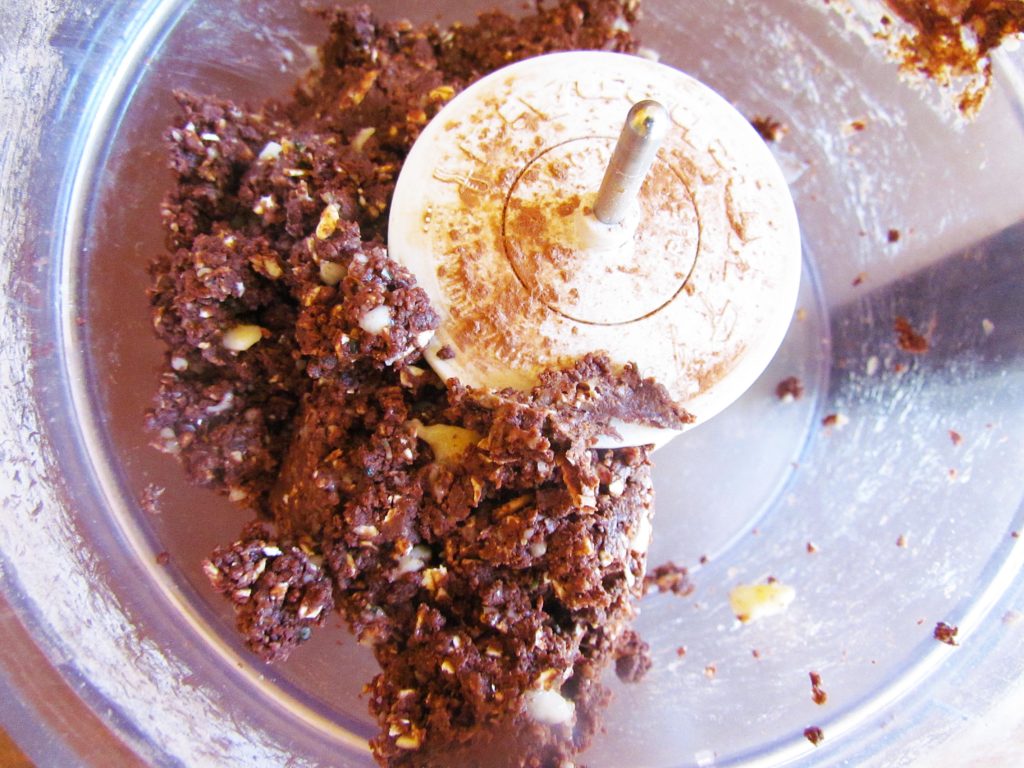 Pulse until it forms a dough, roll into balls, and they're ready to go!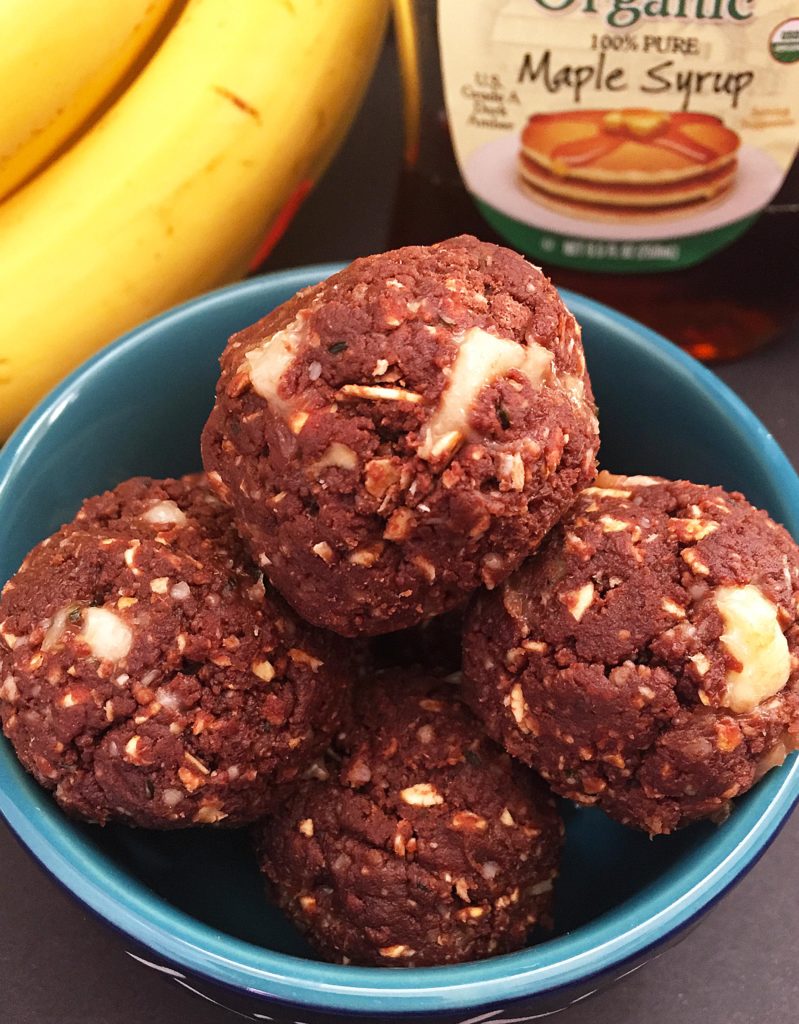 If you're a fan of peanut butter, banana, and chocolate, you'll dig these vegan, gluten free bites. They're perfect as a little something to hold me over before a meal. For instance, yesterday I took a lunchtime Yoga Sculpt class and knew I'd be eating lunch later than usual, so I ate one of these bites on the way to class as a bit of fuel for what I knew would be an intense, sweaty workout.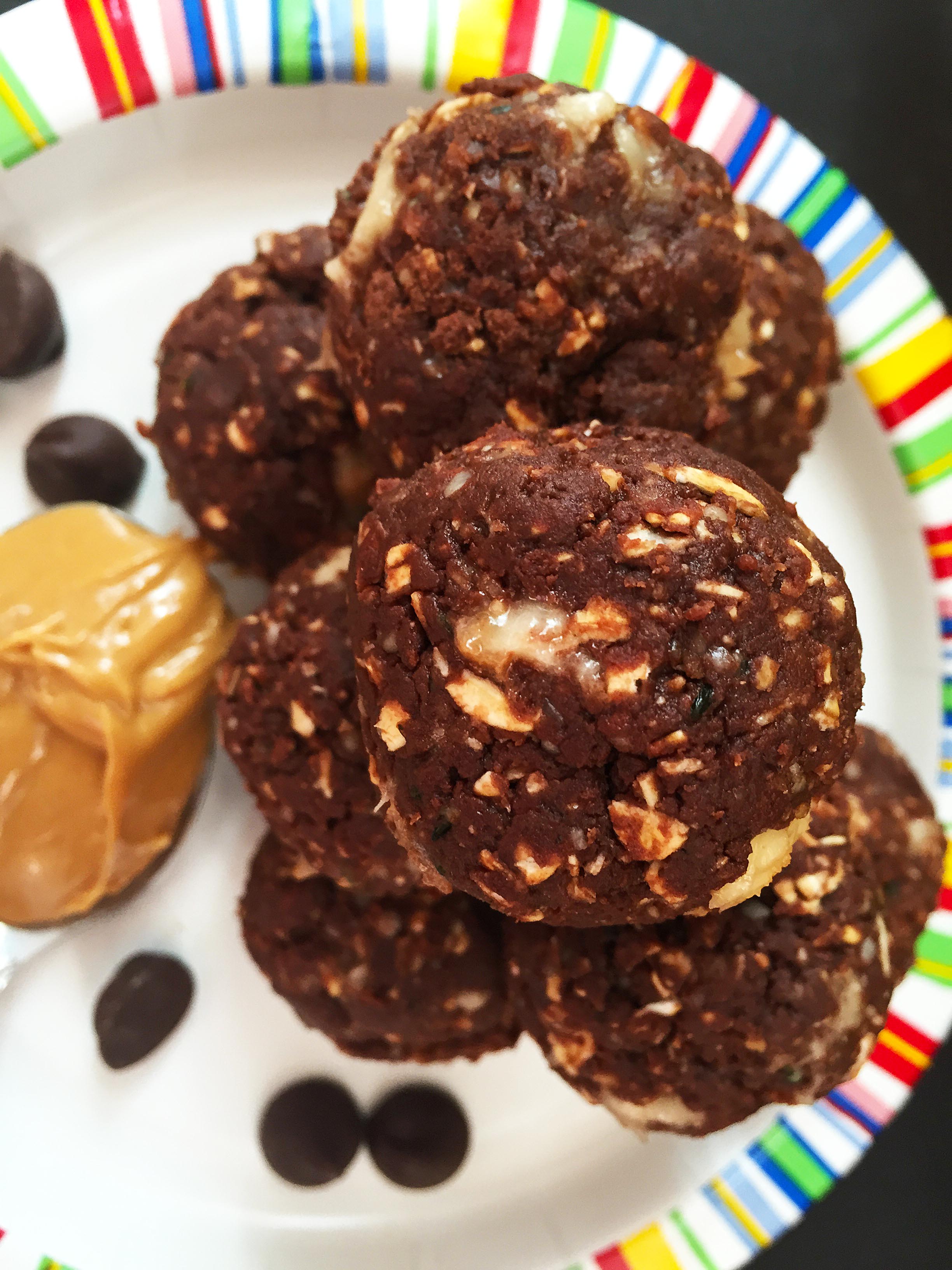 These bites are also good as a little dessert if you're craving something sweet after dinner. Yum! The combo of nut butter + fruit forever has my heart.

Chunky Monkey Protein Bites [vegan, gf]
Author:
Foodie Loves Fitness
Ingredients
⅓ cup dry rolled oats (ensure they're gluten free if necessary)
1-30 g scoop plant-based chocolate protein powder
¼ cup smooth peanut butter
½ banana, divided into a few chunks
3 TBSP pure maple syrup
2 TBSP cocoa powder
2 TBSP hemp hearts
Instructions
Combine all of the ingredients in a food processor. Pulse until it forms a thick dough.
Roll into 8 evenly sized balls.
Keep stored in the fridge until ready to be eaten or taken on-the-go!
Nutrition Information
Serving size:
1 ball,
Calories:
120,
Fat:
5 g,
Saturated fat:
1 g,
Carbohydrates:
12 g,
Sugar:
2 g,
Fiber:
2 g,
Protein:
6 g
Tell me… What's your favorite snack lately?