Hi friends!
How was your weekend? I spent my Saturday in Anaheim for my very first time at Natural Products Expo West. The event brings together brands from a broad spectrum of food, health, and beauty areas to showcase their products. Last year, the event drew in 70,000+ attendees and had 2,700 companies exhibit from 113 countries!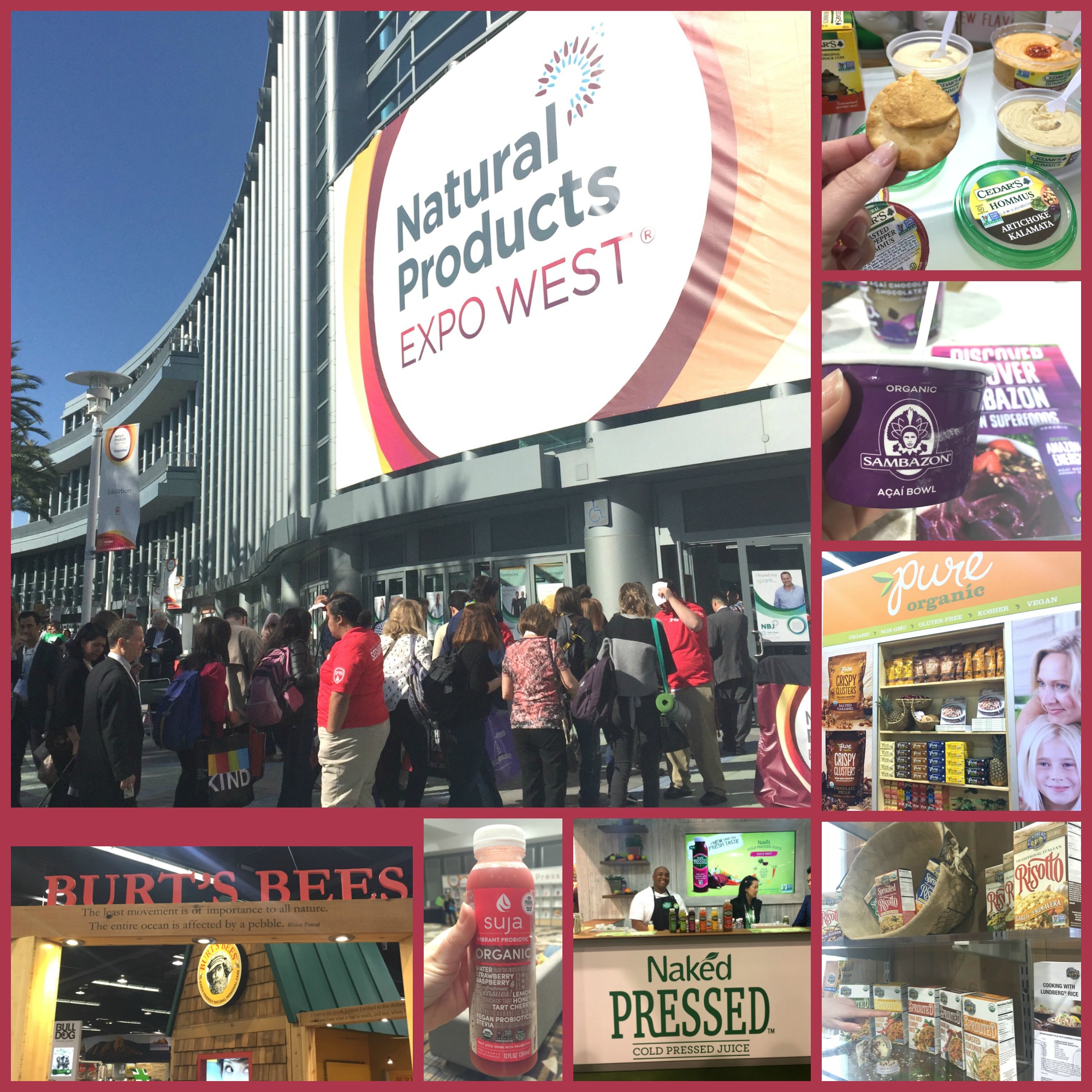 I met up with Sarah from Making Thyme for Health and Julia from The Roasted Root, who both flew in for the event, to explore the vast show floor together for the day.
It was definitely the largest industry event I've been to, and I was both excited and overwhelmed to see so many great companies there. There was no shortage of food to try. The yummy samples were seemingly endless! I munched on vendor goodies for a solid 8 hours straight, and today I'm sharing a couple of trends that I noticed around the show floor. 
Beans everywhere! From crunchy bean snacks to bean pasta from Banza, beans – particularly chickpeas – were a star of the show floor. As a lover of the plant-based protein source and proponent of its nutritional benefits, I dig this trend. I had actually just made garbanzo bean pasta for the first time a week or so ago, and I'm finding it to be a great alternative to regular pasta.  Plus it packs more of a protein punch!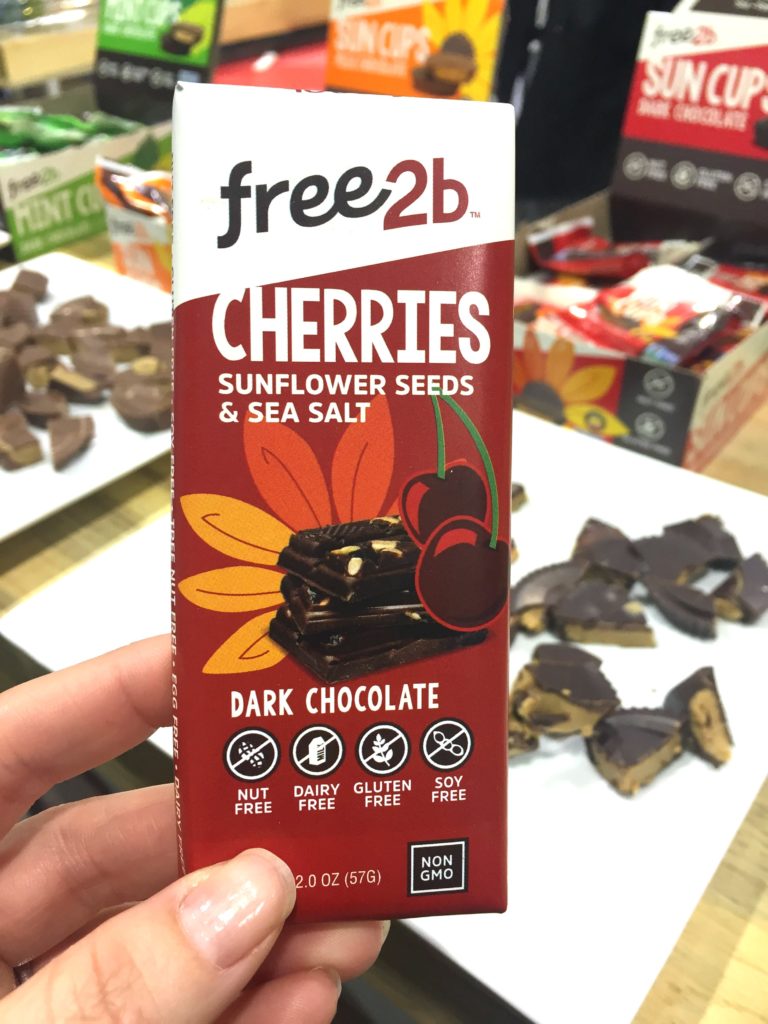 Non-GMO food. I loved seeing the butterfly non-GMO project verified food labels all around the show floor, and it's a significant advance in the healthy food world. I'm in no way calling this a 'trend' in that I think that it will be a fading thing in the food industry… In fact, I think that the word 'movement' is a better fit for it. As GMOs catch more heat from conscious consumers, more companies are making it a main priority to gain their official non-GMO badge of honor from The Non-GMO Project.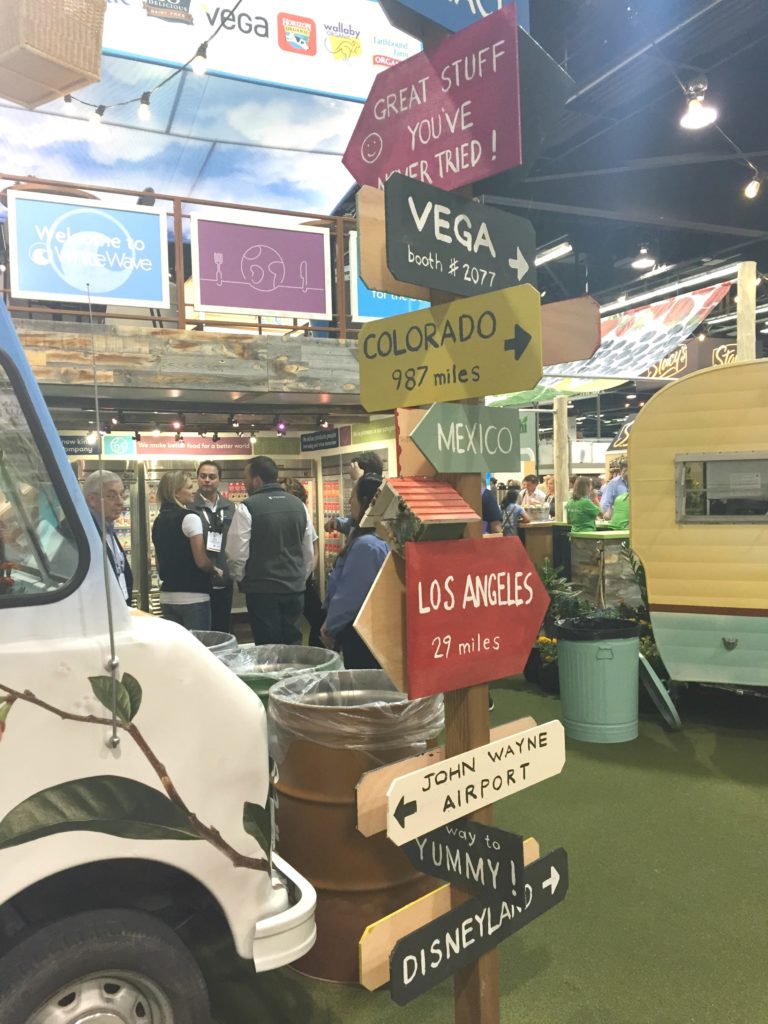 Just a quick explanation for anyone who isn't aware, GMOs stand for genetically modified organisms. GMOs are organisms in which the genetic material (DNA) has been altered in a way that does not occur naturally, and they are all too present in our food system today. I recently wrote a post all about GMOs that you can check out here.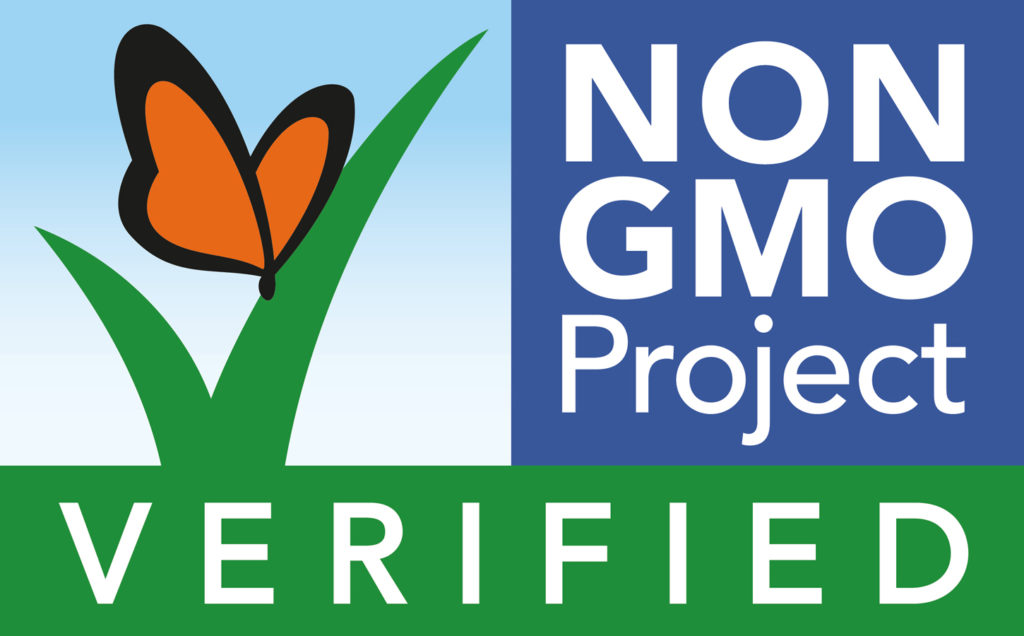 It's more important than ever to be educated about just what GMOs are and how they are present in your meals every single day. Despite the fact that the vast majority of people would like to know if their foods contain GMOs, right now federal legislation is being considered, dubbed the Dark Act, that would pretty much put a ban on food companies ever being required to label GMOs in their products.
You can read more about this government proposal via Just Label It here…. It's scary stuff you guys! The more people that are in the know about what's going on with GMOs, the more we can stand up for what's right and oppose such legislation from getting passed.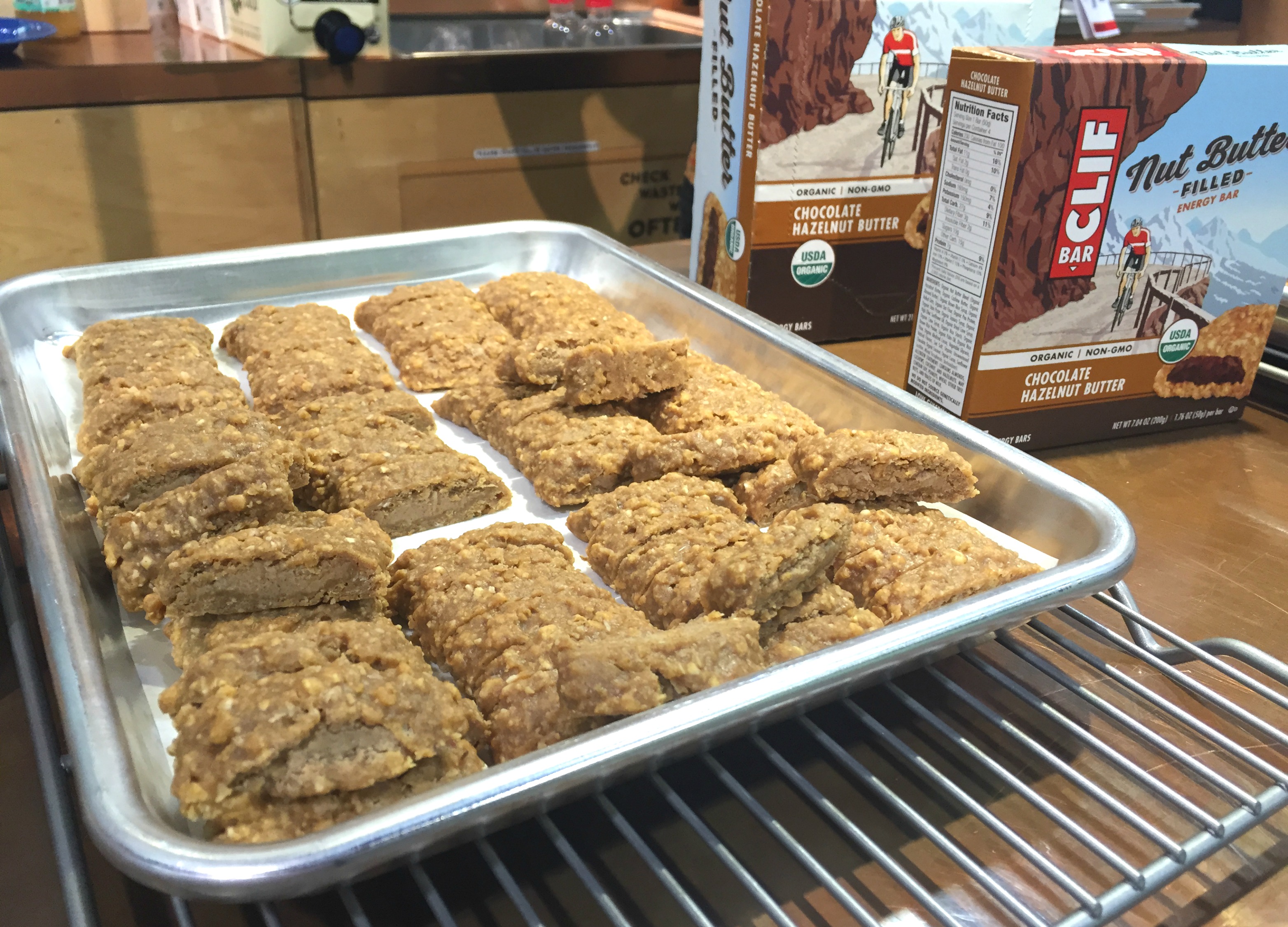 Nut butter bars. I adore nutritious bars as an on-the-go snack. In fact, I always keep them in my car, purse, and gym bag in case of a 'hangry' emergency. I tried probably a dozen bar samples at Expo West last weekend, and one bar trend that stuck out was ones filled with nut butter.
Since I love bars and I love nut butters of all kinds, I have no complaints about this trend! One brand in particular that I liked was Clif Bar's new line of nut butter filled energy bars. Chocolate hazelnut butter and coconut almond butter were the two bar flavors that they had on display, and they were yummy! I liked them more than their regular existing bars that my hubby is a big fan of. I might now buy Clif Bars for myself too!
Here are a couple of random interesting things that I came across at Expo West: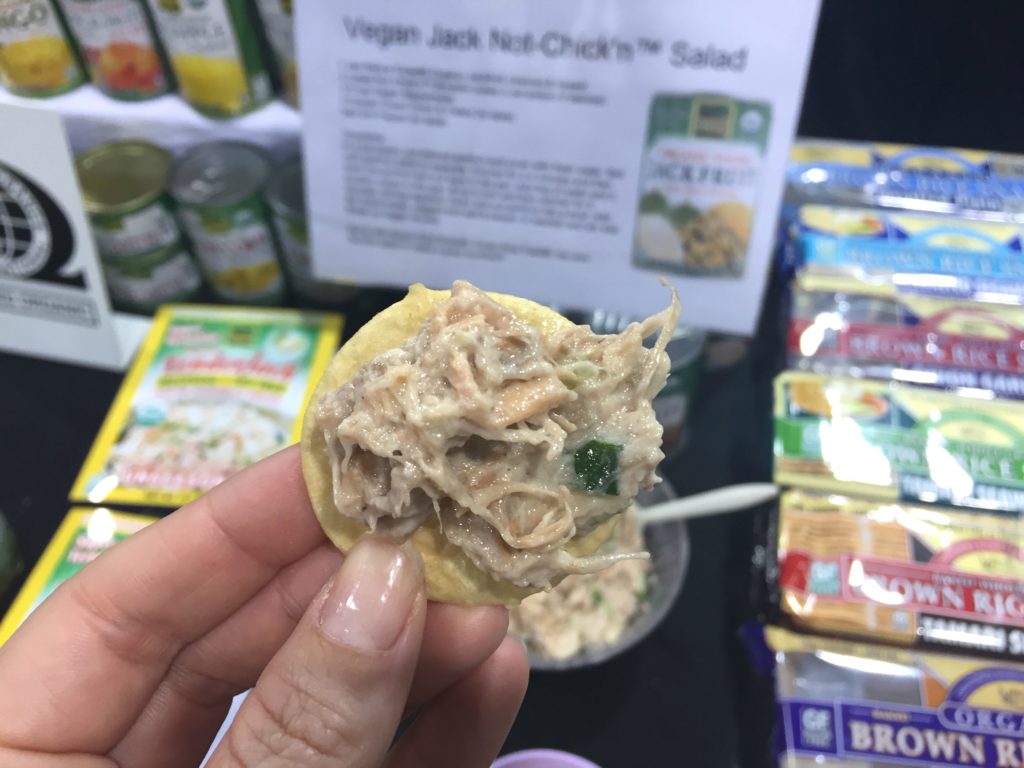 Vegan Jack Not-Chick'n Salad. Native Forest sampled  "chickenless" salad made of its jackfruit, vegan mayo, vegan bouillon cubes, green onion and celery that tasted awesome.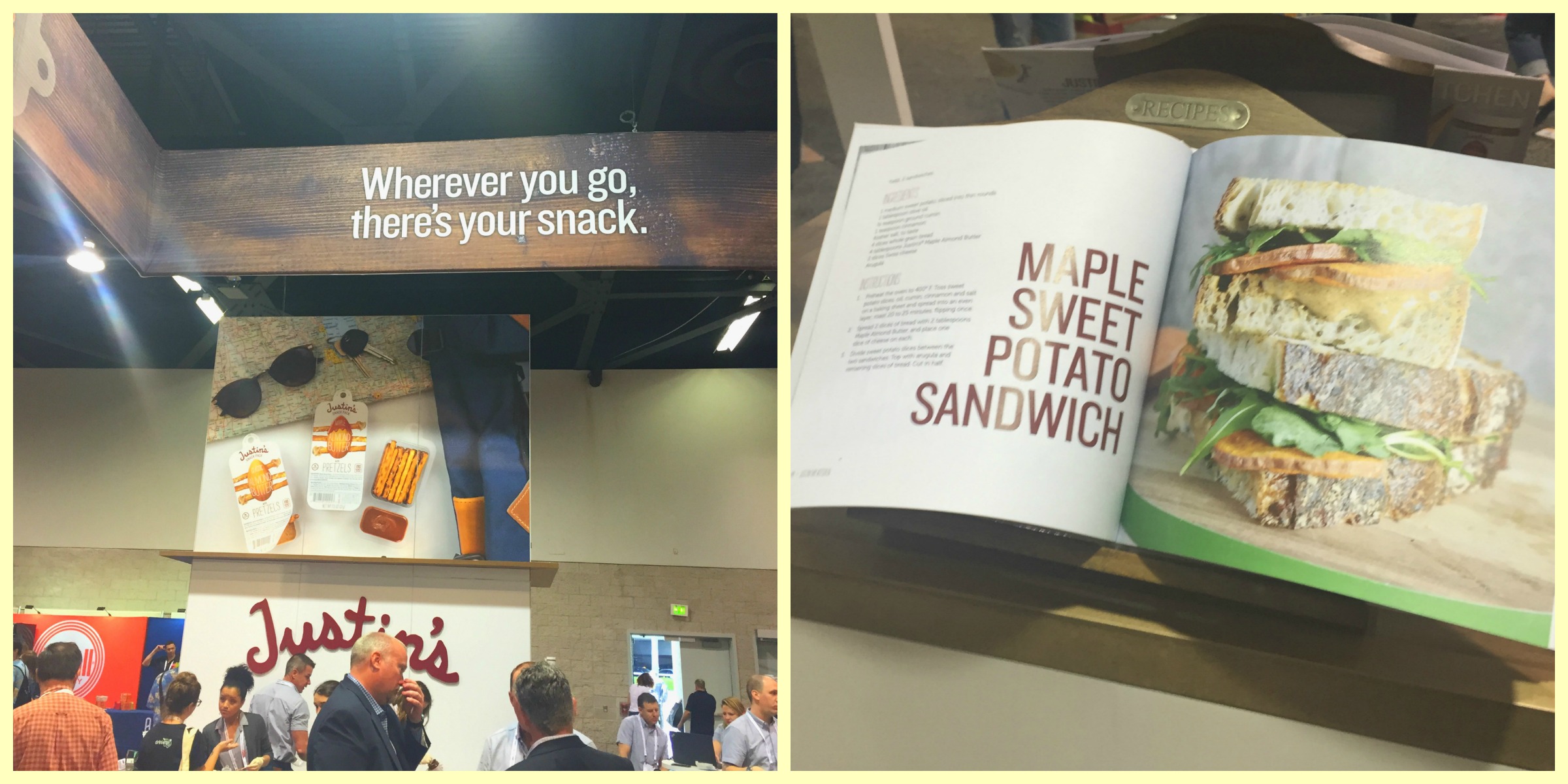 Justin's new cookbook. I flipped through it for a bit, and I need to make the above pictured maple sweet potato sandwich sometime soon. I adore Justin's nut butters and would love to check out more creative ways to eat their products!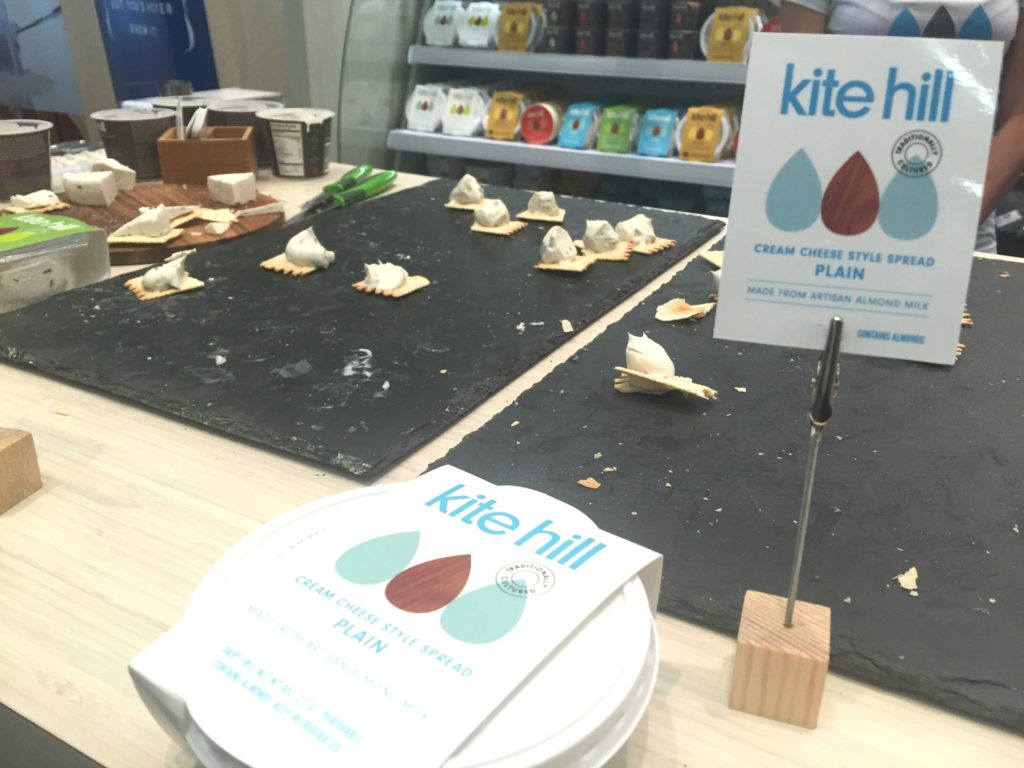 I discovered Kite Hill's tasty vegan almond-based yogurts and cream cheeses… Now I want to find them in stores near me!
I also discovered the company Organic Gemini, who makes snacks and drinks with TigerNuts – an ancient African root vegetable. I took home some of their chocolate Horchata – a drink that originated in 13th century Spain – to try, which is loaded with fiber and antioxidant-rich cacao powder.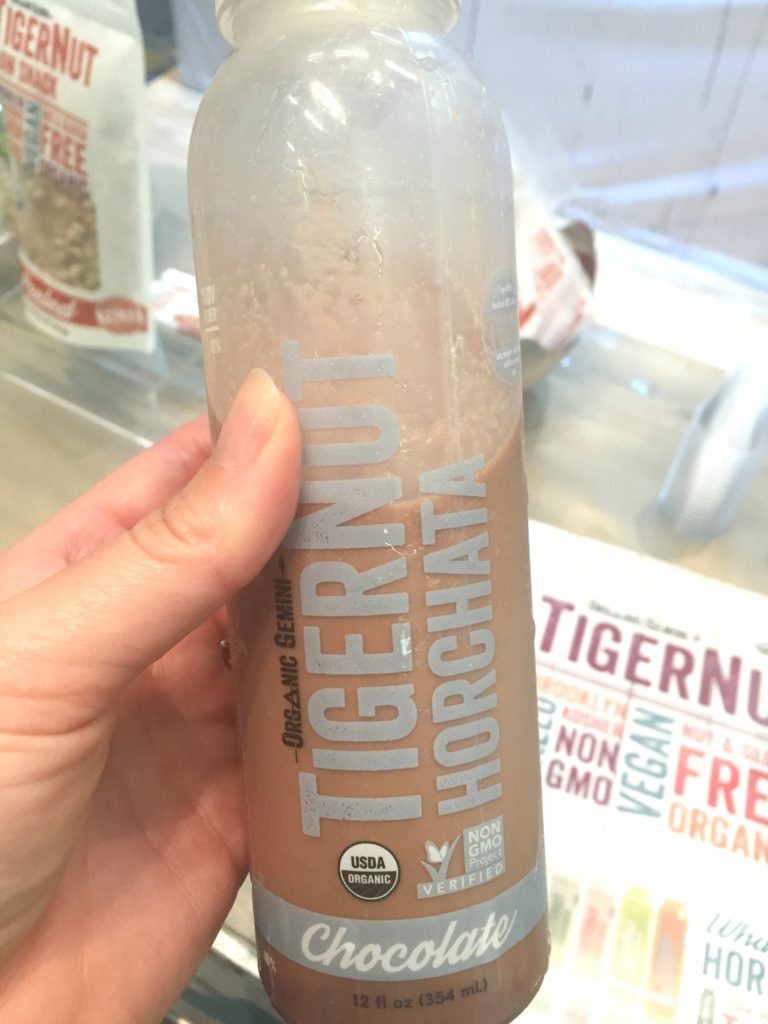 I also took home a few other goodies from some of my favorite companies, including Lundberg Farms, Back to Nature and Manitoba Harvest.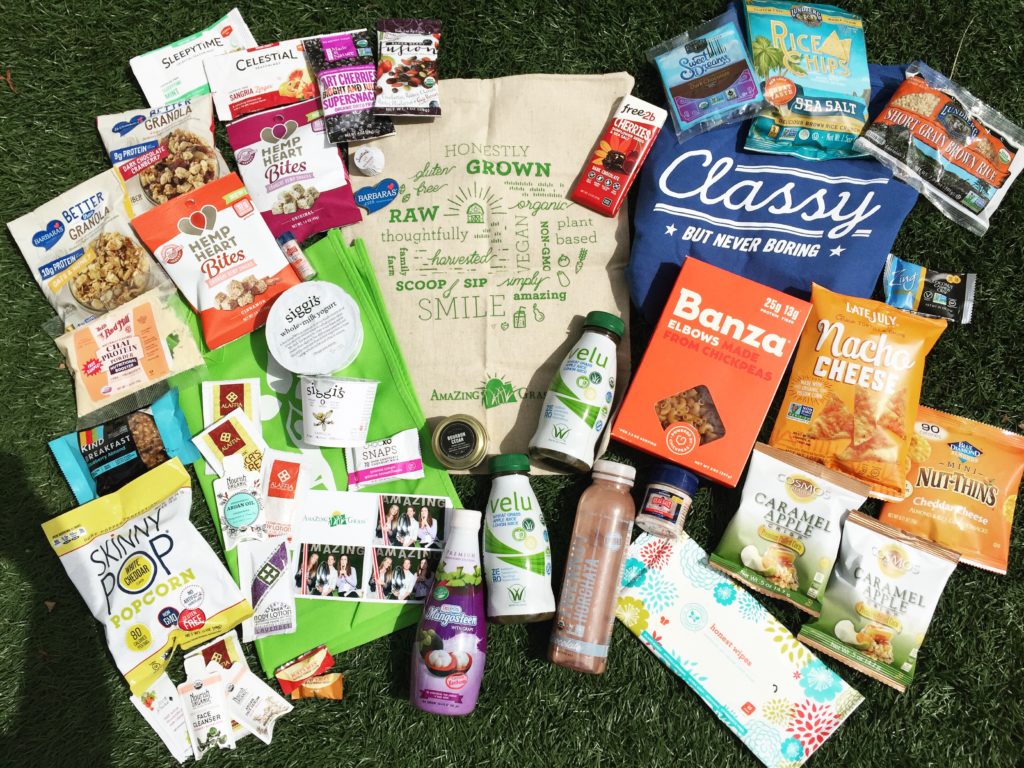 I had a great time visiting Expo West, seeing some of my favorite brands, learning about some new companies, and getting to meet these ladies!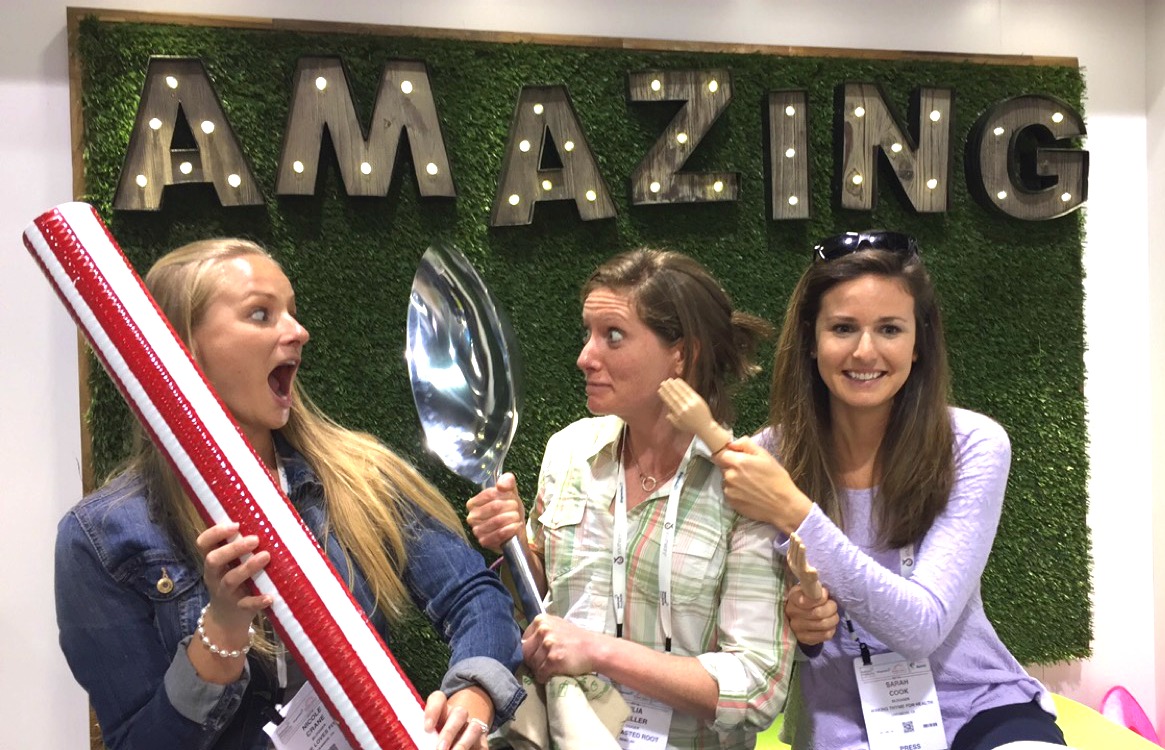 I've read Sarah's blog for years now and have felt like I've "known" her for awhile, so it was great to actually meet her in person. Connecting with like-minded people and making friends with people that you would probably otherwise never come across is a big perk of being involved in the healthy living blogger world!
Tell me… What's a trend that you've noticed in the food world lately? Which of these foods do you want to try most?