Being that I'm on vacation this week traveling up the gorgeous Cali coast, I thought it'd be fitting to take a break from food and fitness to share a post about a new room I just redid in my house with a travel & adventure theme.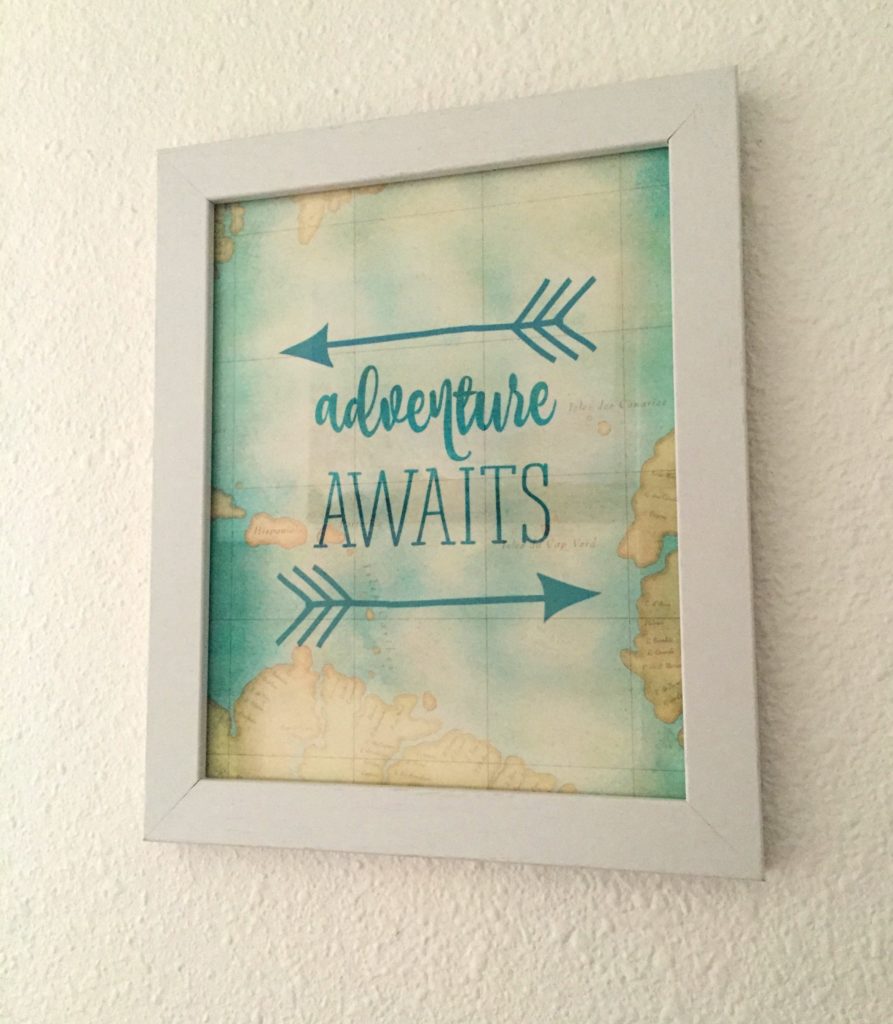 This room serves as my exercise room for when I do at-home workouts – housing all of my fitness equipment like my bike trainer, dumbbells, yoga mats, stretching/foam rolling/recovery toys, workout DVDs, etc. It also serves as a guest room when we have visitors in town, and is the room where Adam's closet resides (…because I refuse to share the walk-in closet in our master bedroom!). Before we redid it, the room was dingy looking and plain… and now I kind of love the space!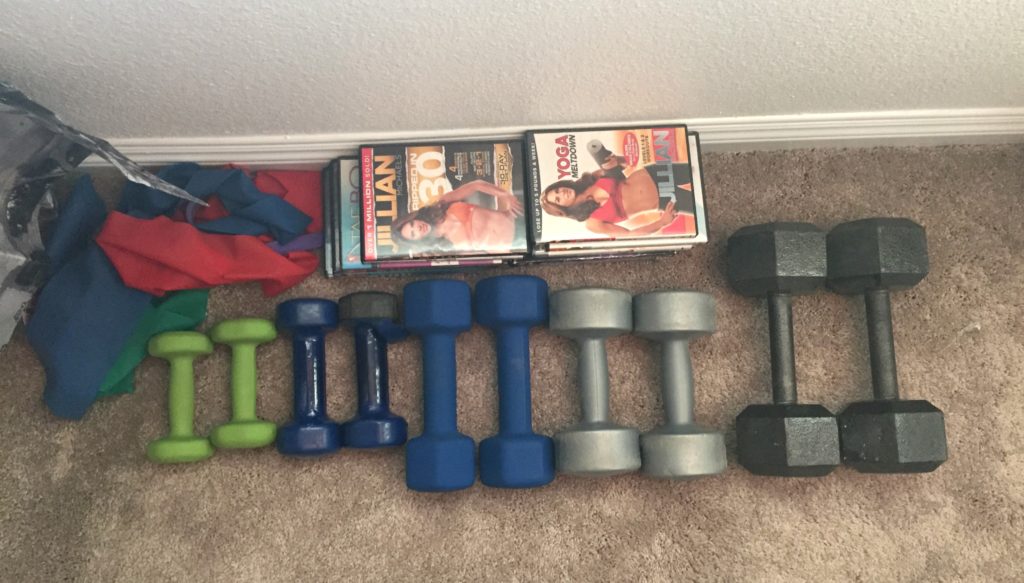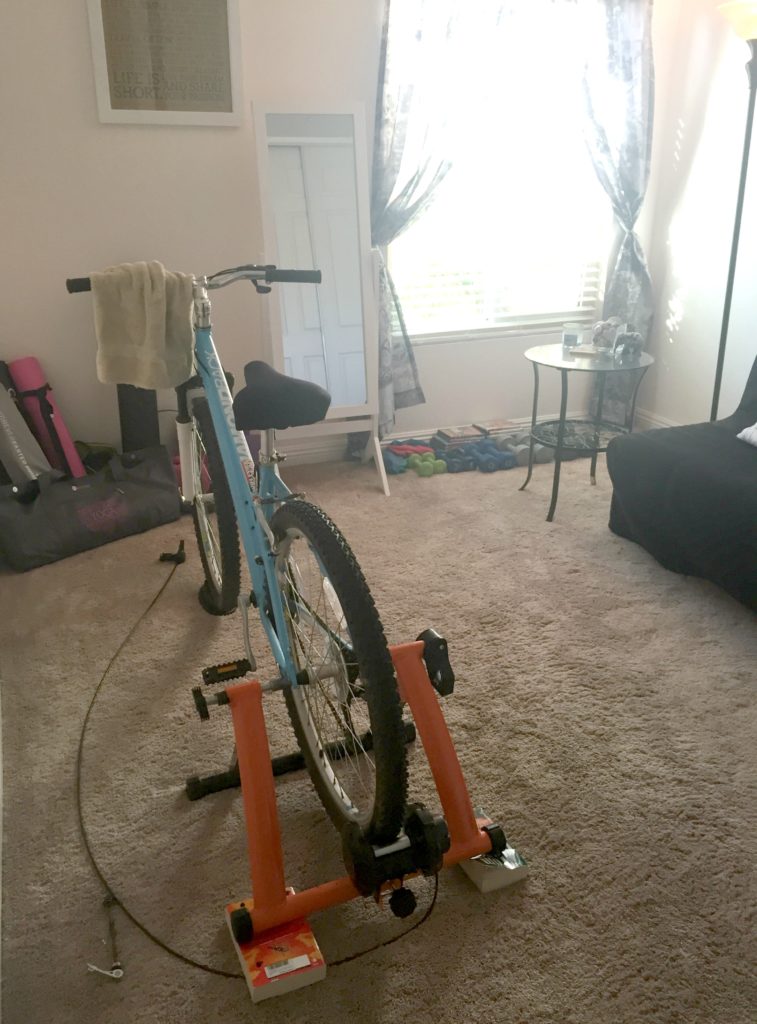 It seems like I've always moved into places in a hurry, decorated in a rush, and then never felt like putting too much time and money into redoing things:
When I first moved in with A, we were temporarily living in Florida while he was in a school for the Marine Corps. Since we knew our stint in the area would be short-lived, we rented furniture and kept our place pretty basic.
Next up, we packed up a Uhaul and moved cross-country to San Diego. We literally pulled into furniture stores, picked out stuff, and loaded up the Uhaul to move into our new place. I decorated our apartment in San Diego, but since we were renting and were kind of limited with space, we couldn't alter it too much.
Our next move was up to the Bay Area, where we pretty quickly decided that we weren't going to stay there for the long haul. We rented a condo for a little over a year before traveling back down to Southern Cali for a weekend, seeing 30 potential houses, and putting in an offer to buy one that same day.
The period when we bought our house was a whirlwind. While we were going through the escrow period, I was on the East coast for nearly a month as my grandma passed away….inspections, assessments, never-ending paperwork, it all was a blur. I flew back to Cali with a heavy heart, packed up all of my stuff in a few days, and drove 9 hours south to move into the very first home that we've owned.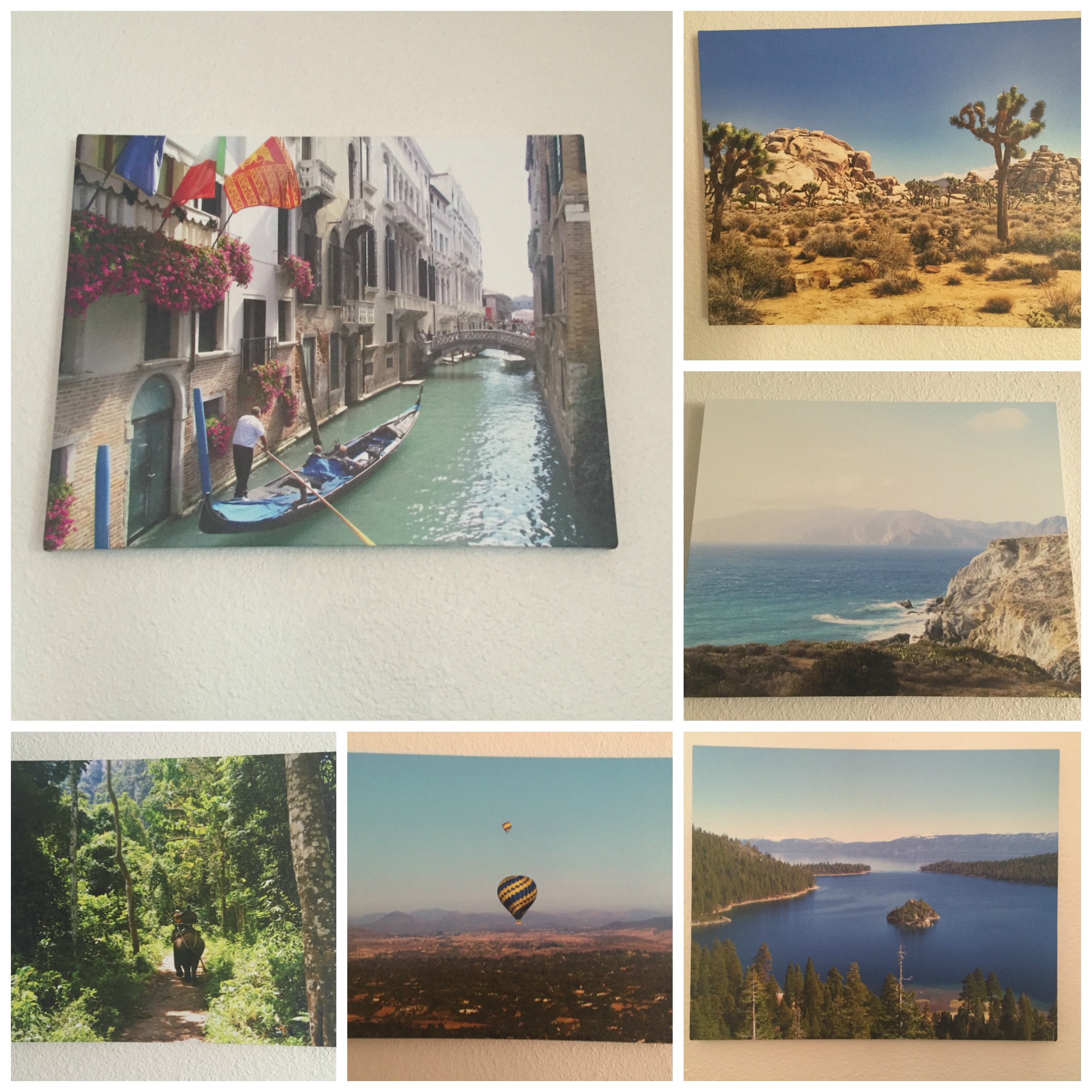 While we've definitely made improvements and done some projects and updating on the house since then, this room was the first total room overhaul we've done. I put a lot of thought into decorating it, and picked an adventure theme because I wanted my workout room to be inspiring.
Because we knew we'd be hanging up a lot of colorful pieces, we repainted the room with a simple color, "Moonlit Beach" aka white with a slight bluish hue. Hung up on the walls are canvases I made of photos I've taken: from adventures in Catalina Island, CA; a rain forest in Thailand; Venice, Italy; hot air ballooning in Del Mar, San Diego; Lake Tahoe, CA; and Joshua Tree, CA.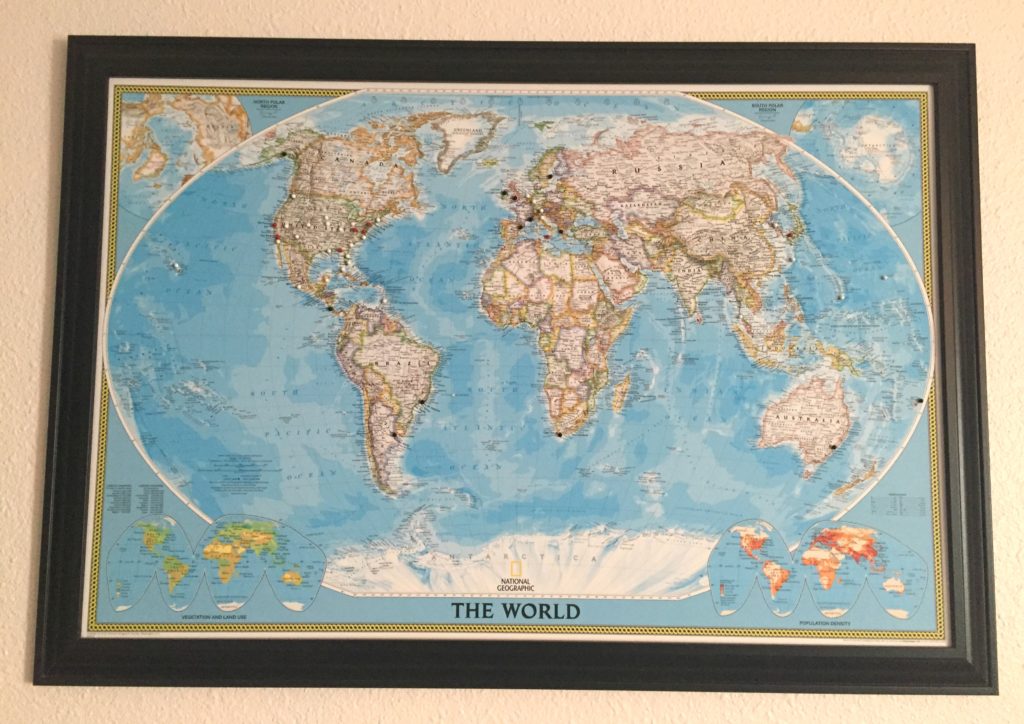 Showcased in the middle of that wall is a Christmas present that A gave me: a world map where we've pegged the places we've lived (red), places we've visited (white), and places that we want to go next (black). I had wanted a map like this for years, and absolutely love it!