You know how people sometimes say that the little things are the big things? Well I'm a big believer that little things can make a huge difference when it comes to recipes.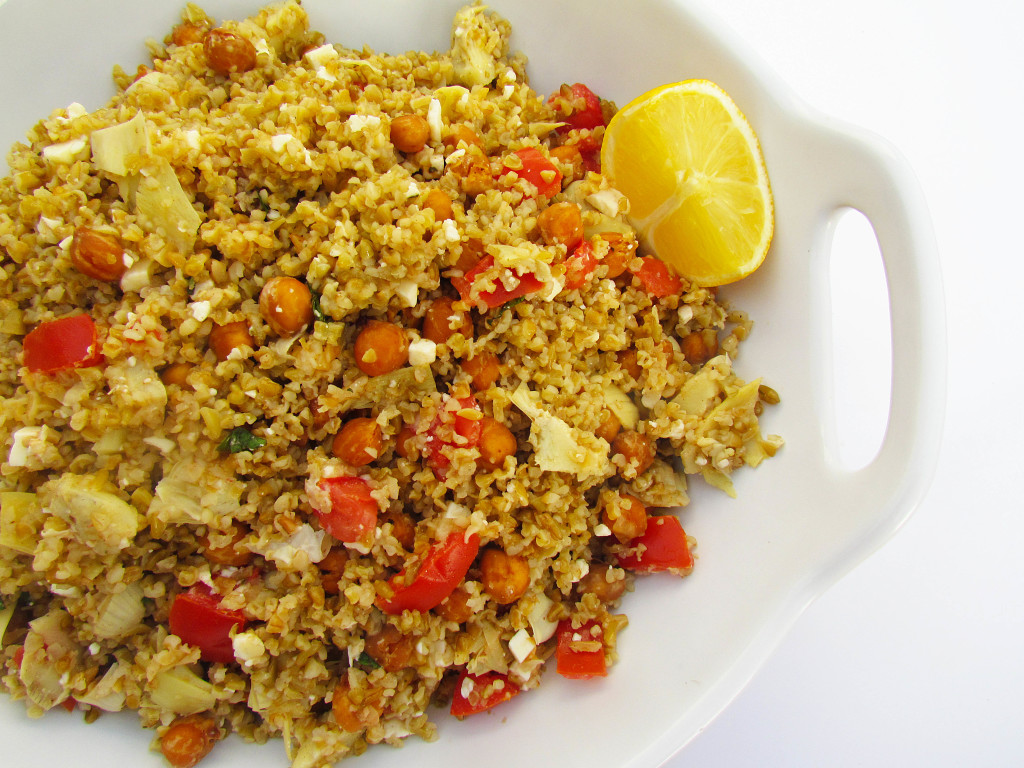 Take garlic for instance: Use too much of it and it totally kills the dish for me (and the entire 24 hours afterwards when I'm burping up garlic!), don't use any and it might taste like it's missing something. Another good example is herbs: Using fresh ones can make all the difference in the world, and you don't even need to use a lot to make it pop in a dish, because herbs are fragrant and awesome in tiny quantities.
Two of my favorite herbs are basil and mint. I use basil all the time because it's fabulous in so many dishes, and mint is great for an extra flavor oomph when paired with the right ingredients.
The dish that I'm sharing today exemplifies just what I mean about the little things going a long way in recipes: a drizzle of high-quality olive oil, a bit of fresh lemon juice, just enough salt and pepper, and just a tablespoon of chopped fresh mint to give this salad lots of flavor.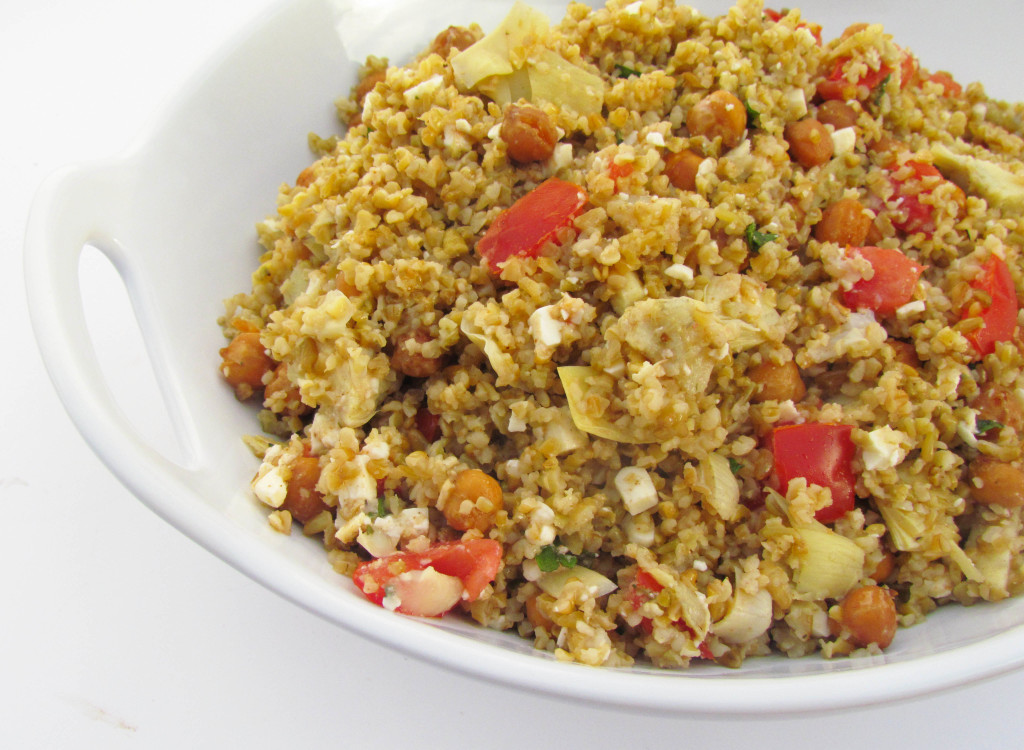 When Fit Approach partnered with Freekeh Foods to collaborate with some bloggers like myself to come up with recipes incorporating freekeh, I was interested because I had never even heard of freekeh before.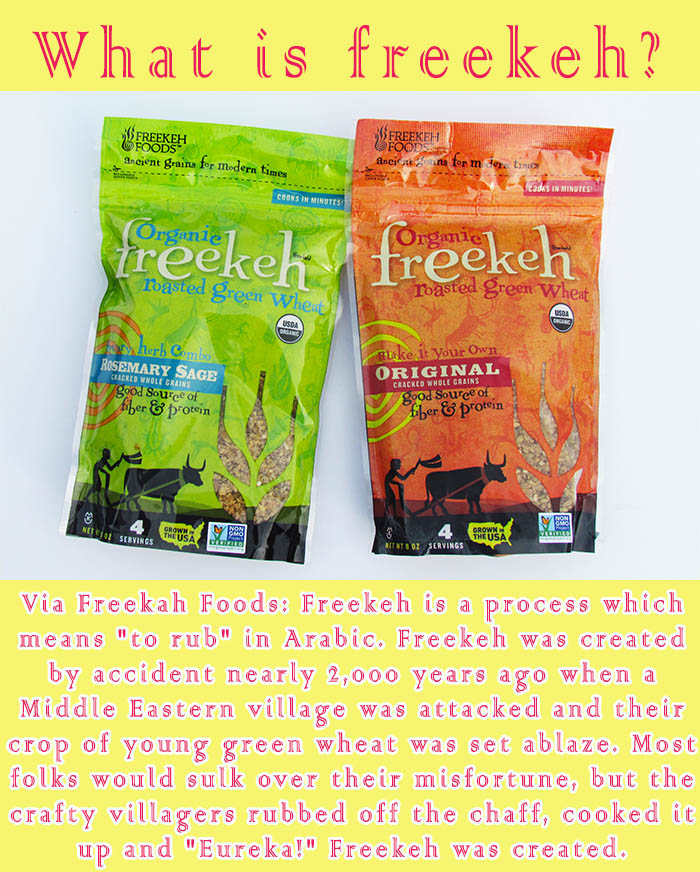 Last weekend I put my creative food blogger hat on to cook freekeh for the first time and come up with a fun dish, which wound up being a healthy recipe with a Mediterranean flair: