Greetings from the northeast!
My red eye arrived bright and early this morning. Between seeing my family, my hubby's family, my girlfriends, and my friend's wedding that I'm in next weekend, there is a lot of fun to be had on this trip. Today is also my hubby's birthday! I'm sure I'll be filling you guys in on all of the excitement going on here, but today I want to talk about my life lately when it comes to yoga.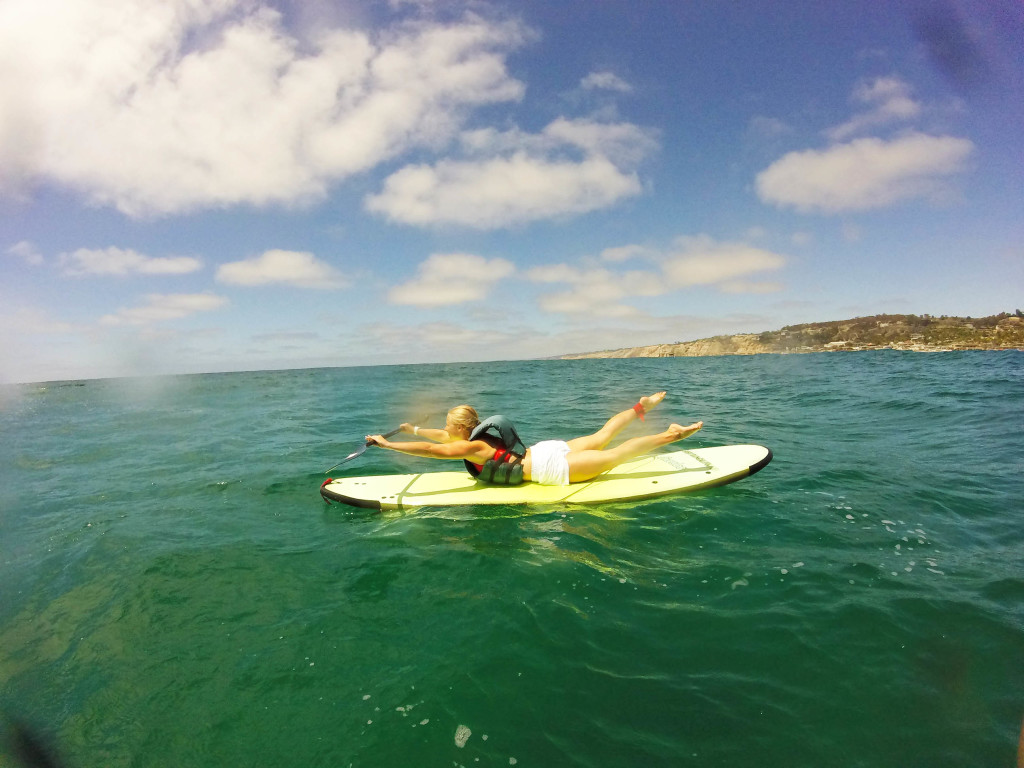 My yoga practice is always an interesting journey. Some months I slack off a bit on practicing as much, and then some months I really get into frequent and heart opening yoga sessions.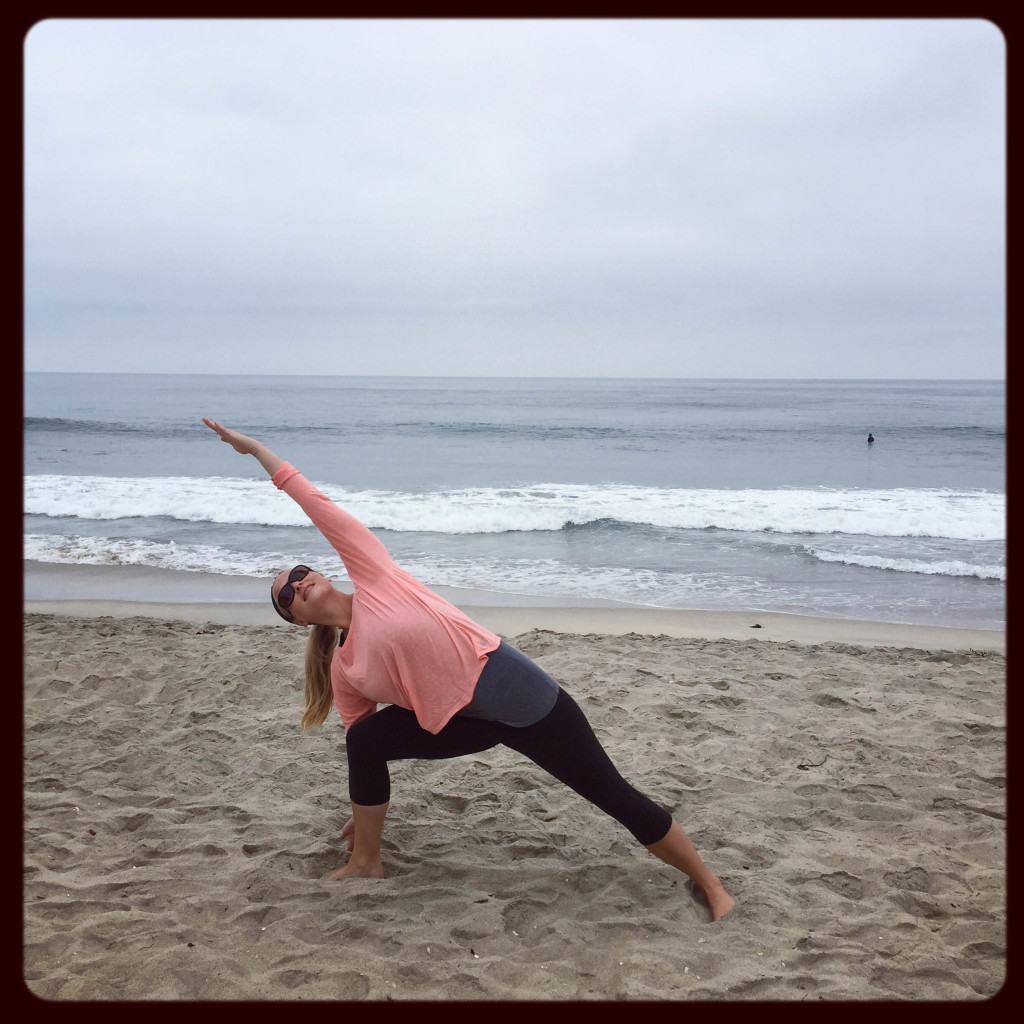 July was a case of the latter. I went to a few yoga classes on the beach and at my favorite studio in my town, but mostly I practiced at home. Sometimes I get into following a lot of videos, but for the past month, I mostly put on my latest yoga playlist, started moving, and let my practice take me wherever it wanted to go.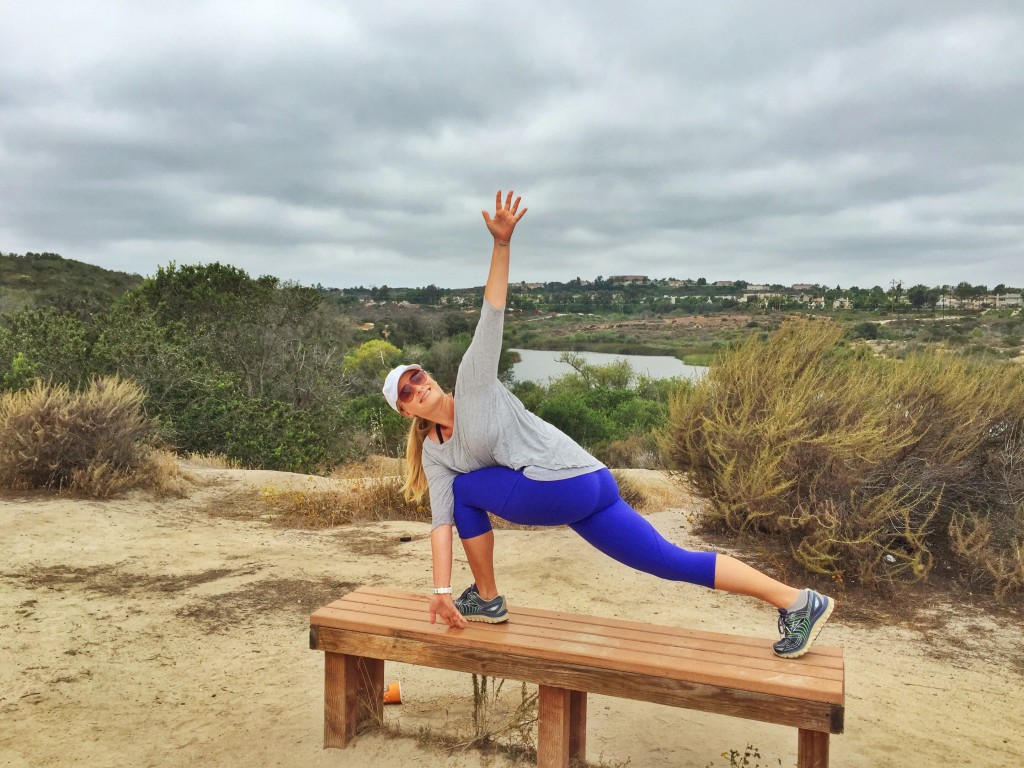 Sometimes I get more into the spiritual aspects of yoga, and other times what brings me to my mat is just some achy muscles that want to be stretched out, the hope of increasing my flexibility, and the desire to get a gentle workout in. But I always leave the mat feeling more centered and calm.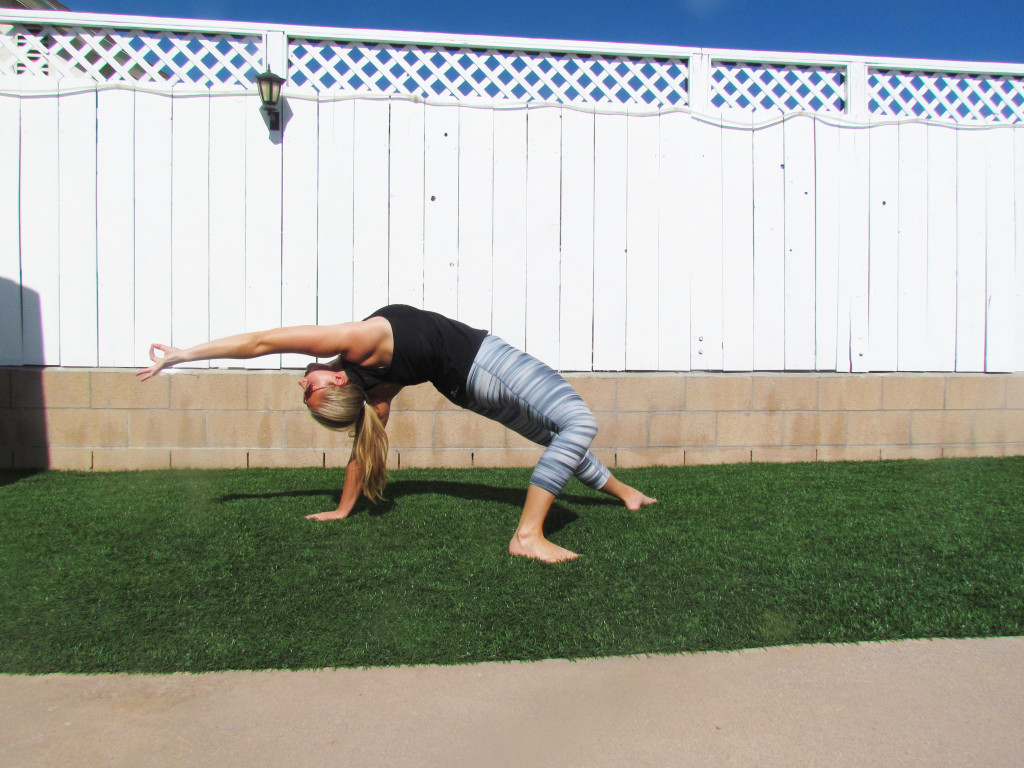 Some days I would do a more gentle flow, other days I would incorporate light hand weights into my yoga. Some days I would practice headstands and balancing poses, other days I stayed away from any inversions. Thanks to an Instagram yoga challenge that I took part in, many of my poses this month focused on heart opening postures….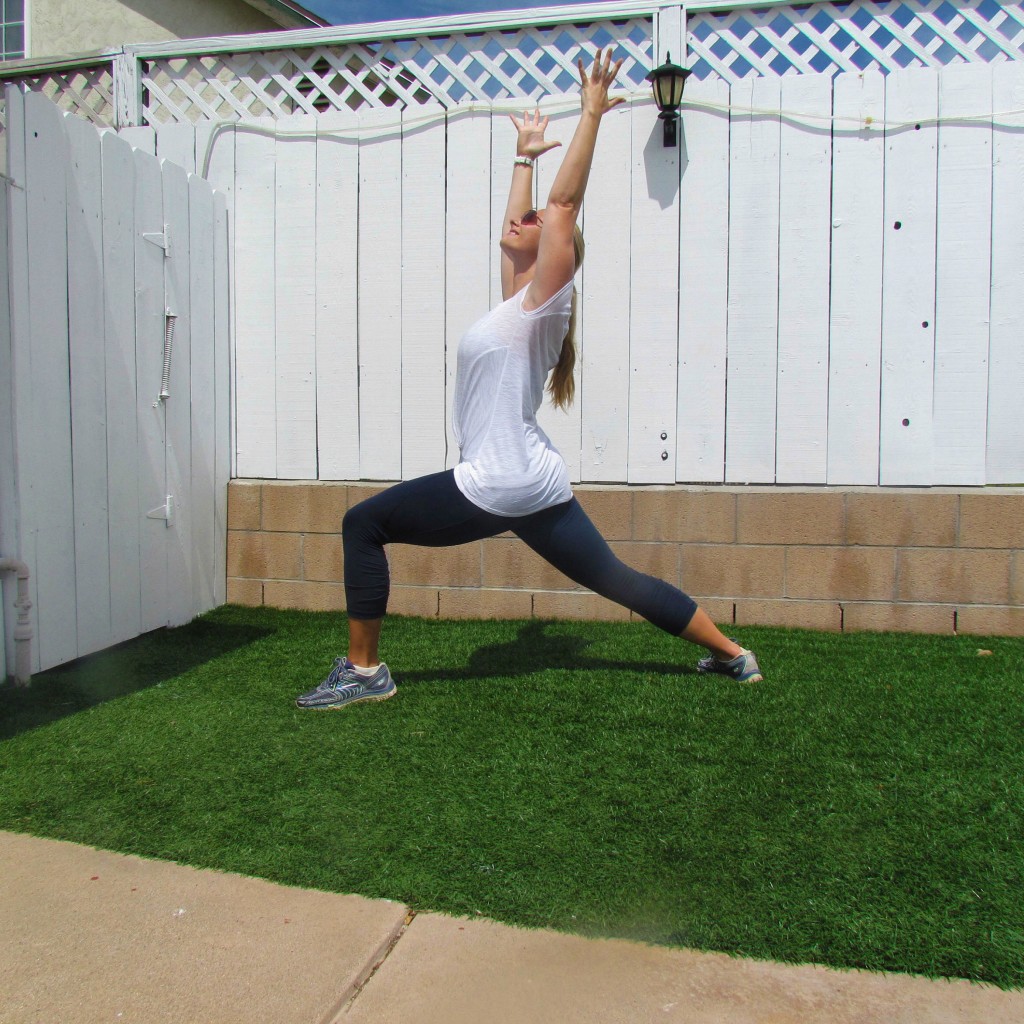 …and of course, the month entailed some dog photobomb yoga pictures: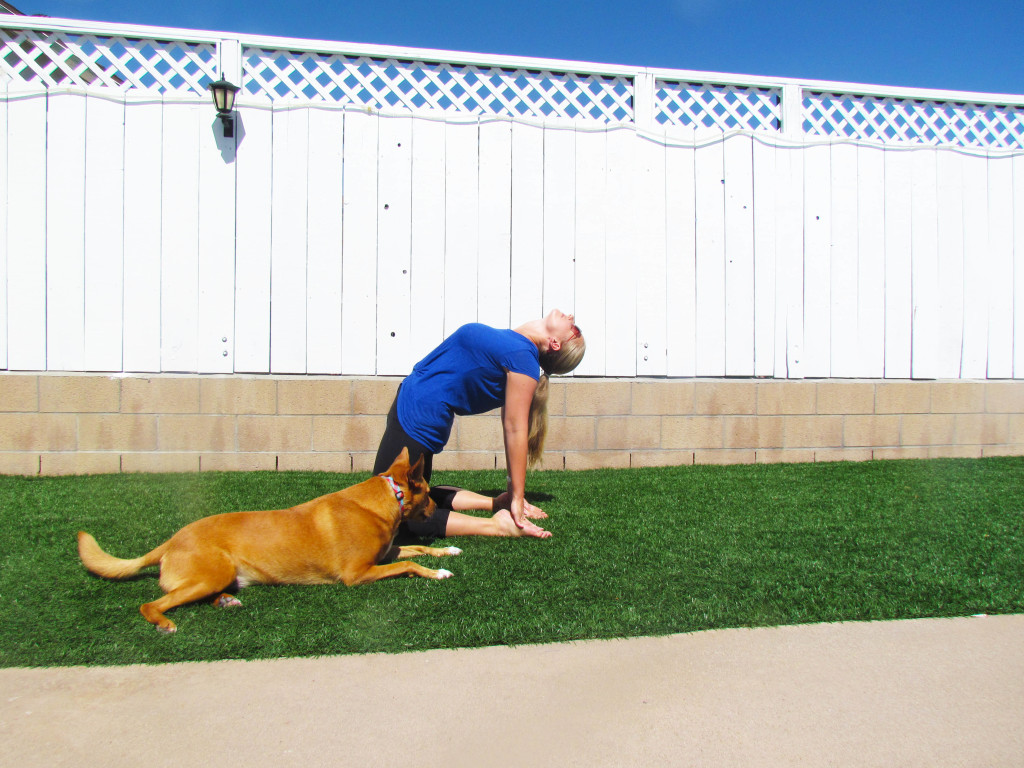 When you have a crazy dingo who hates actually looking at the camera but loves just getting in the way during photos, it's inevitable!
The Instagram challenge I took part in was called Back to Backbends, and was designed to incorporate a lot of poses that strengthened your backbend practice.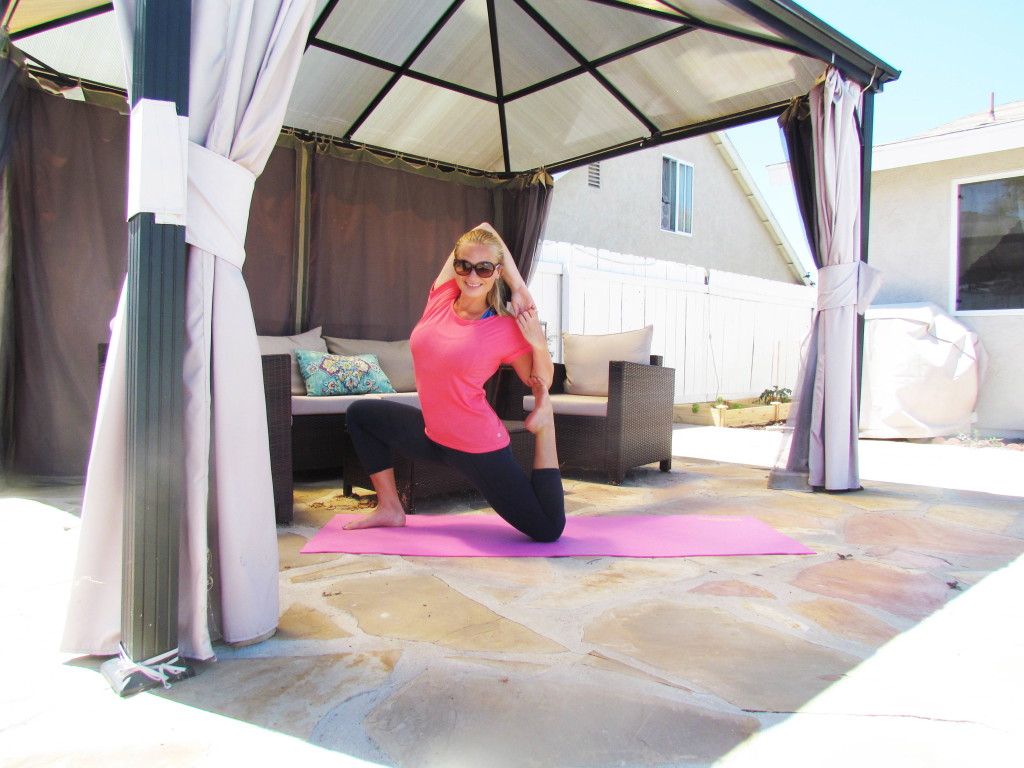 While sometimes during a yoga challenge, it's a pain to get a photo each and every day posted on social media, I thoroughly enjoy them as a way to try new poses. The challenges also bring about a fun sense of community with yogis on Instagram.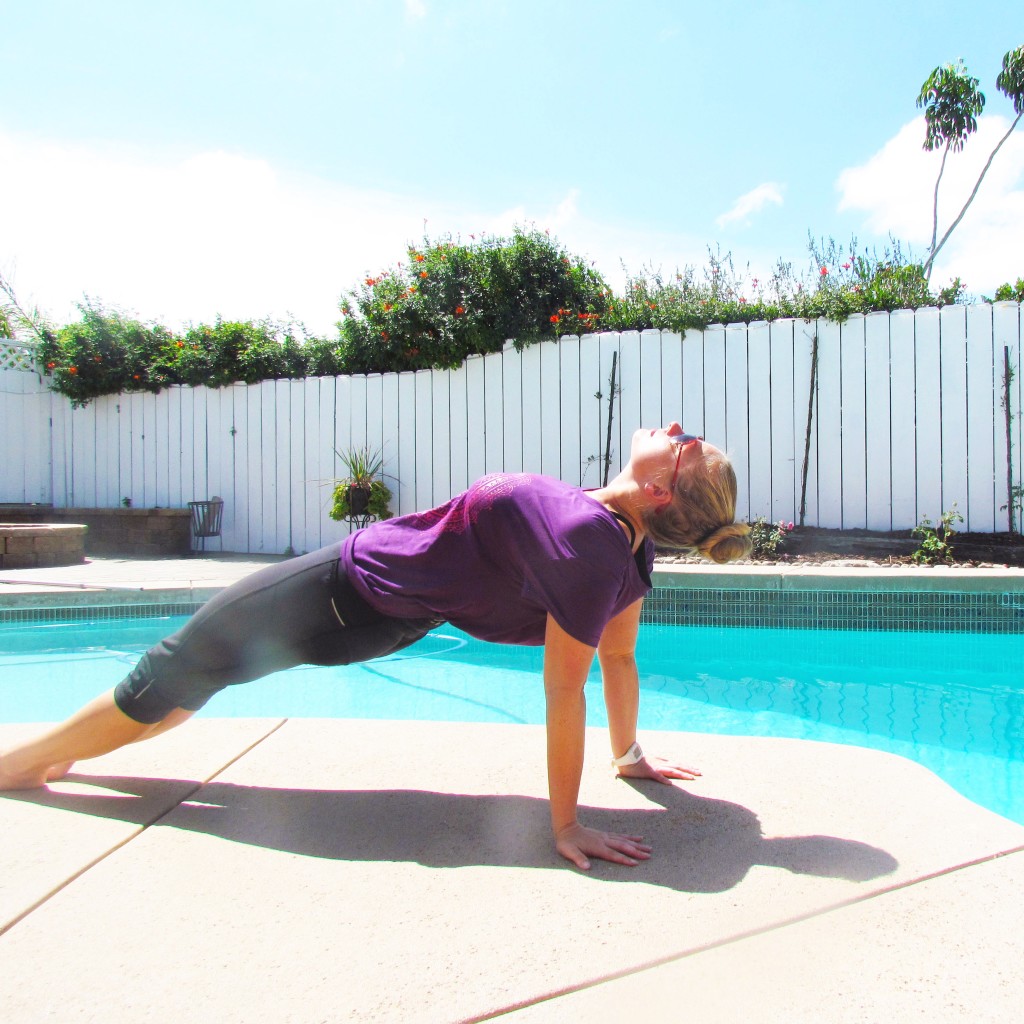 Here are some yoga poses that I've been working on: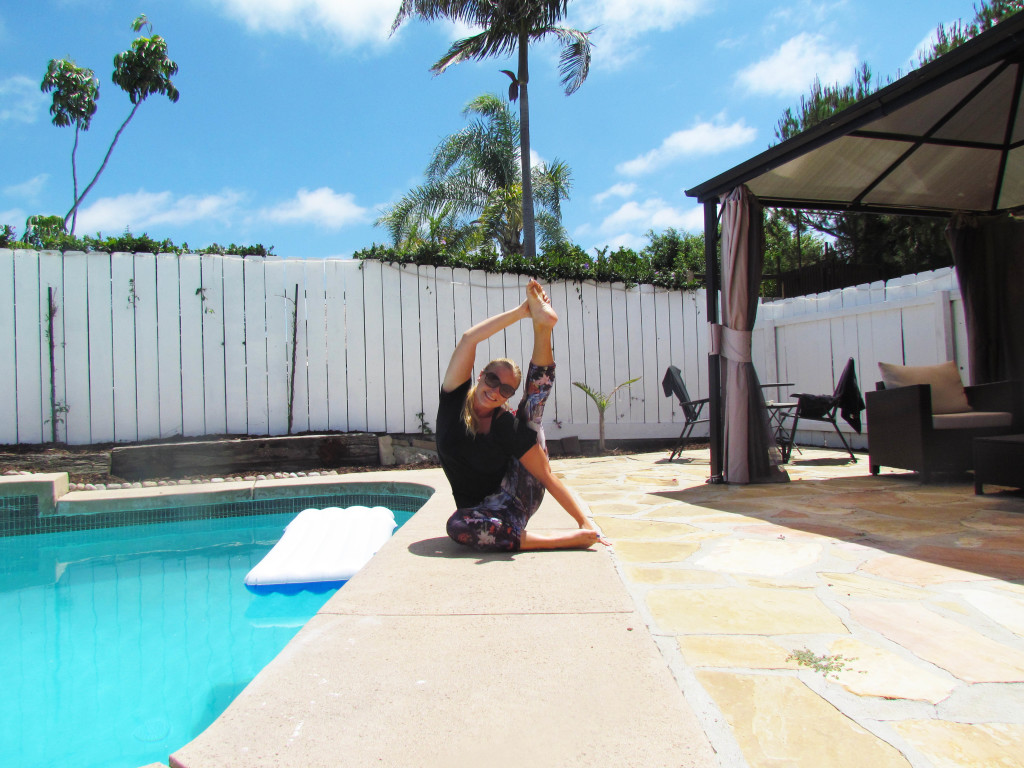 Compass pose. Stretching my arm over my head and grabbing my foot is not an easy task! This is a pose I definitely practice only once I'm warmed up. Otherwise my body does not want to bend this way!