Happy Friday!!
I'm currently en route to Miami for my friend Meaghan's bachelorette party – I haven't seen her since last fall and am really excited to have an awesome girls' weekend! – but I have a yummy recipe to share with you guys…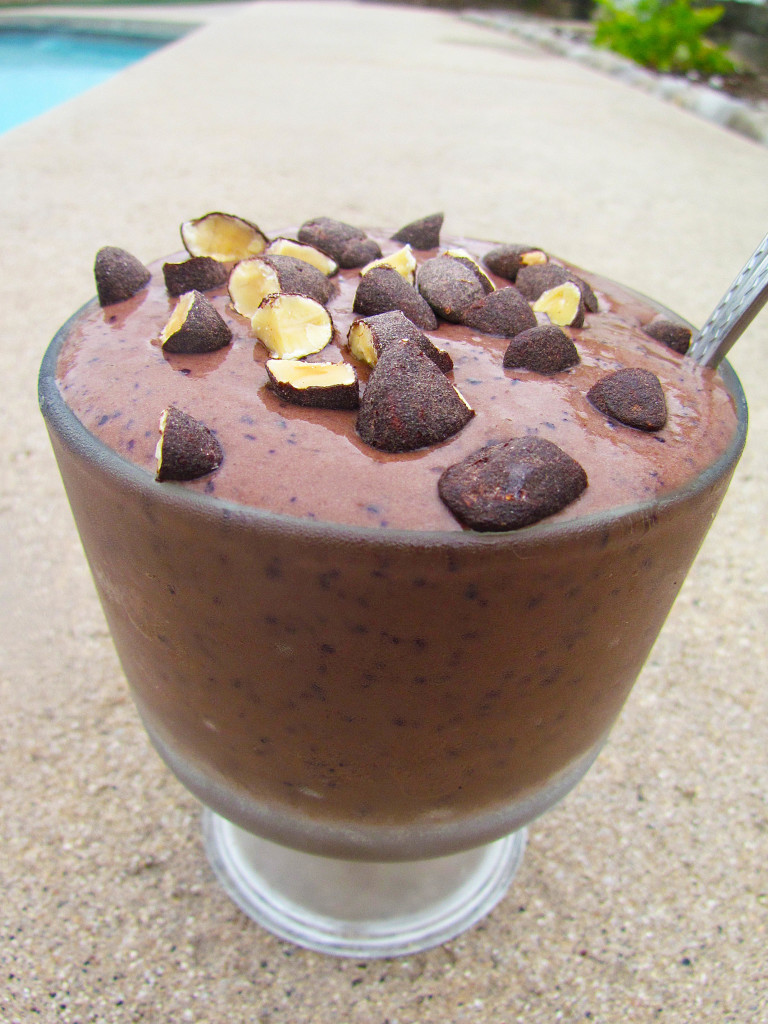 If you read this blog often at all, you probably already know that I love making dessert-like recipes that are actually healthy and can be eaten as snacks or meals as well. Enter Cocoa Banana Blueberry Protein Pudding.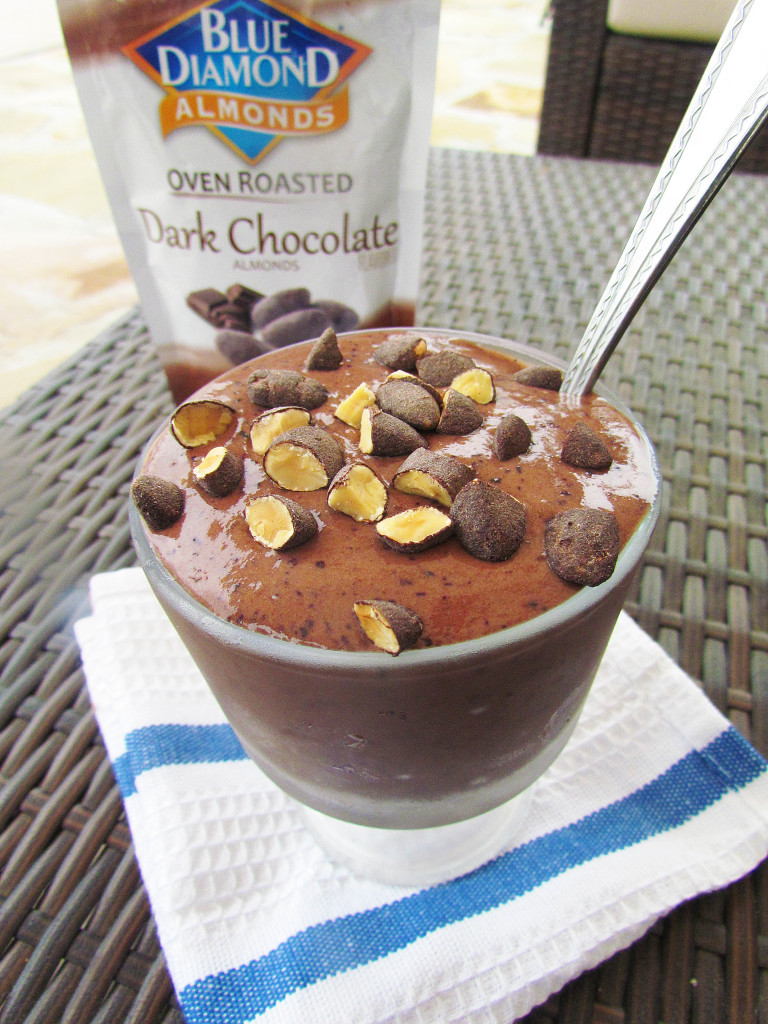 Blue Diamond recently sent me their dark chocolate almonds as well as sea salt almonds to try, and not surprisingly, I'm kind of in love with the dark chocolate ones.