Hi friends!
Hope that you had a great weekend. I've been back to the work grind on this Monday and have been busy, busy, busy! But I'm popping in to recap the highlight of my weekend with you guys: hiking to Potato Chip Rock!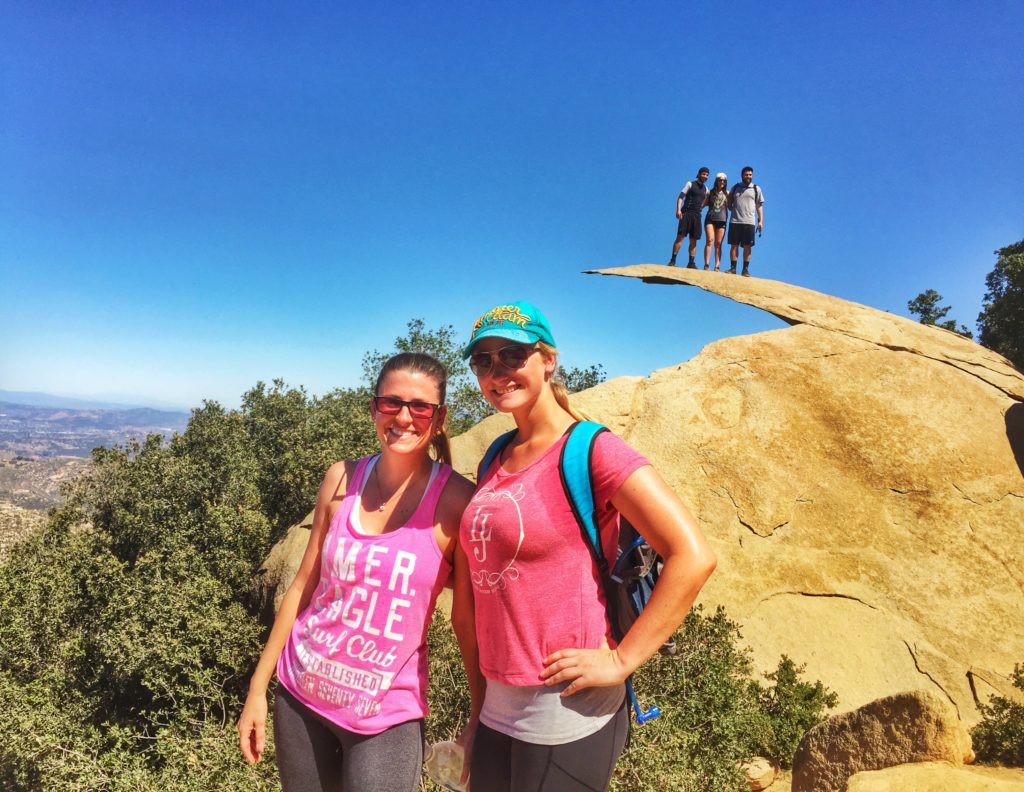 My cousin Michelle and I have been talking about getting together for a hike excursion for awhile, and set a date for last Saturday. She drove down from where she lives in Long Beach to stay the night at my place on Friday, and Saturday morning we set out to the Lake Poway Recreational Reserve.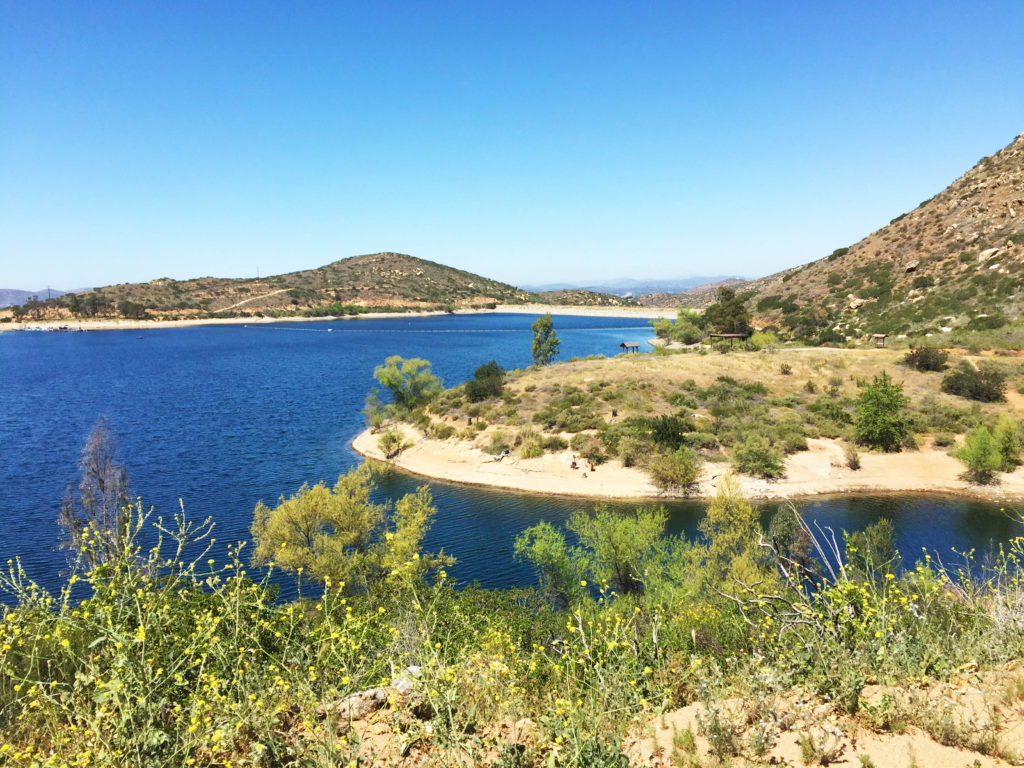 I hiked to Potato Chip Rock once before with my hubby 2+ years ago (recap here <– throwback post!), so I was able to reference my blog post beforehand to jog my memory about the hike and see how long it took me the first time, as well as how I described the hike being difficulty-wise. Bloggers, do any of you reference your blog to remember details of things you've done before too? I seem to do it pretty often! It's particularly helpful if I can't remember the name of a restaurant or something, but know I mentioned it on the blog when I traveled to a certain place, or something along those lines.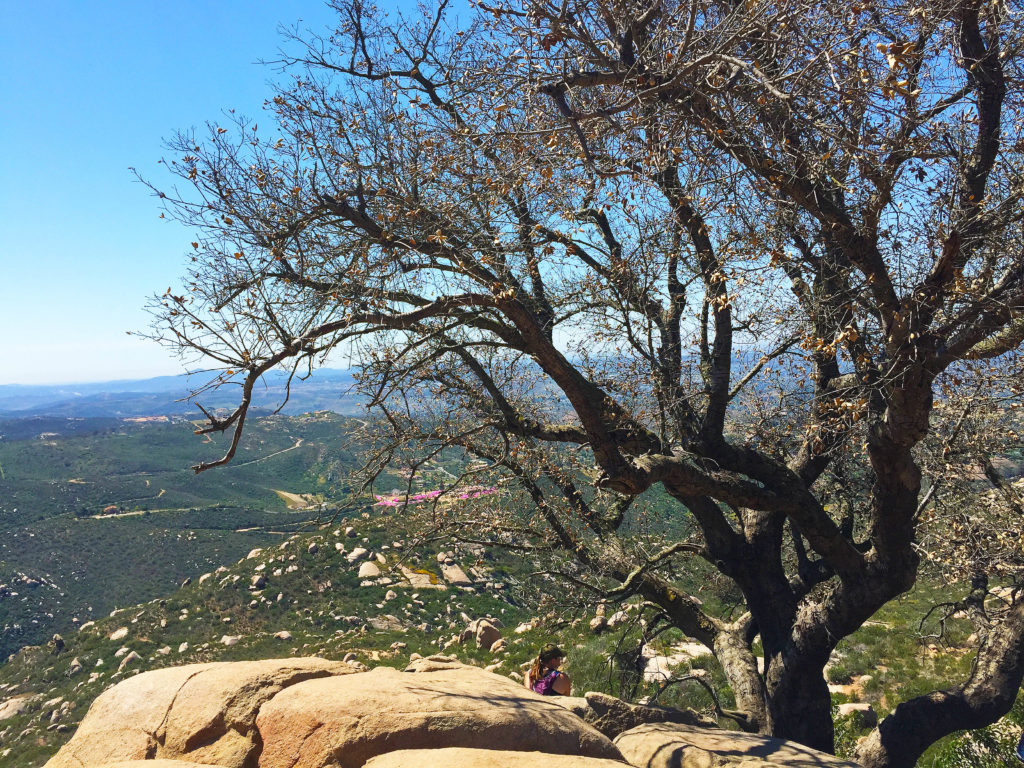 We began the hike a little before 10 AM. The Mount Woodson trail was pretty crowded with hikers, with everyone from older people with walking sticks to trail runners, dogs and younger kids alike. It was a gorgeous day, with the temperature hitting around 80 degrees. The sun felt really strong and hot, but luckily there was a nice breeze going most of the time.