Ever since I was a teenager, I've belonged to a regular gym…. that is, until last year, when I moved and left my beloved, cozy gym full of friendly people and didn't begin a membership somewhere new.
Since then I've tried out a few regular gyms, but haven't found one that I've loved enough to join as a member. While I'll probably join a gym sometime in the near future to switch things up, I certainly haven't been bored during these months.
Between hiking around Southern Cali and other outdoor workouts, trying out a couple of new workouts with Groupon, doing a few fitness collaborations for the blog, including trying out ClassPass and working out at Fitwall, taking challenging classes instructed by my newly Lagree method certified friend (Core40 review here!), and working it out with at-home workouts, I've found my workout routine to be anything but a boring old routine.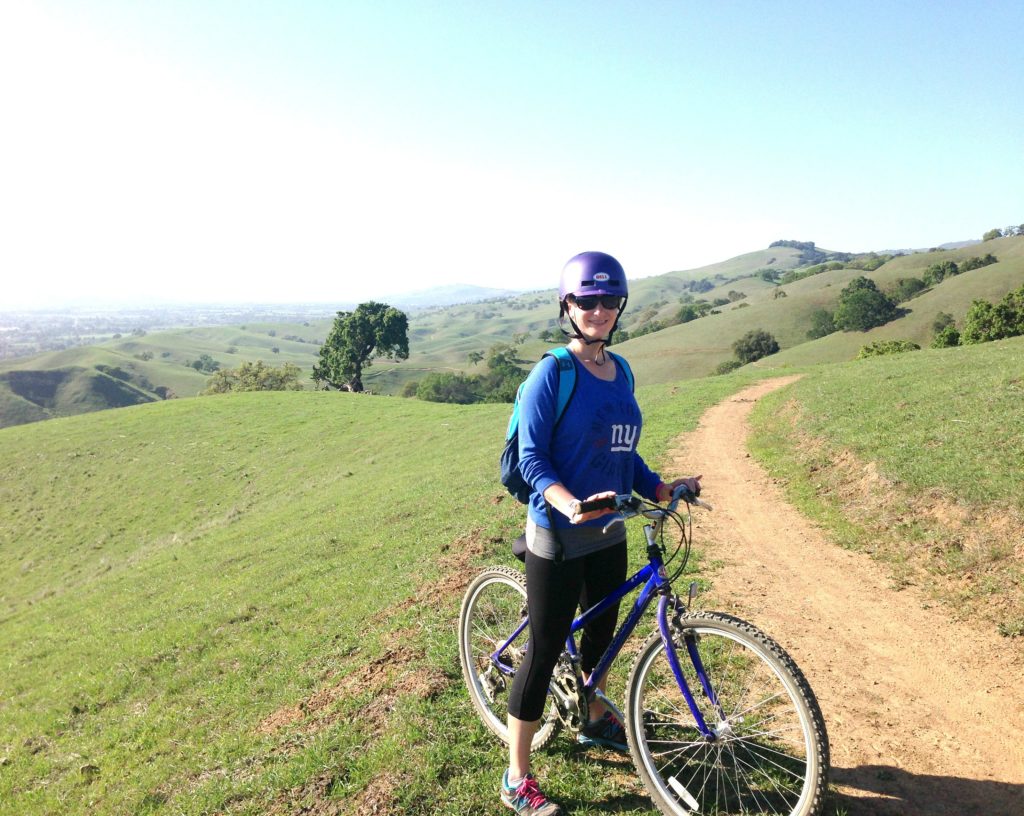 Speaking of at-home workouts, I've become a fan of online workout video subscriptions. They've helped to keep things interesting when my workout DVDs start to feel repetitive, and when I want a new challenge but don't feel like coming up with a new workout routine myself.
Lately I've been working out a lot with Gigabody –  a site that provides members with a variety of online workout videos, with everything from boxing and strength training to dance and yoga. The cost is $8.99/month for unlimited access to their workout videos.

I've especially enjoyed their strength training workouts, when I can put my dumbbells to good use, and have also been liking their boxing videos. My favorite Gigabody instructor is Aimee Nicotera, who has these great 20-minute videos, including a lower body blast that I've done a few times. You do about a million squats in those 20 minutes, and it definitely makes me feel like I've gotten an efficient sculpting workout in by the end!
There are a few little touches that Gigabody provides its members that I find to be nice. For one, they send you an email every once in awhile recommending a workout based on other videos that you've done. Another little feature I like is how Gigabody displays your workout metrics when you log into your account, telling you how many workouts and hours you've exercised with Gigabody. It's just a neat little way to recognize the time you've put into working out via their site.
GIVEAWAY TIME! Want to try Gigabody? I'm giving away a free month subscription, and here are the ways you can enter to win:
Follow 

Gigabody

 on Twitter @

gigabody

Follow Gigabody on Instagram @

gigabody

Tweet about the giveaway (you can retweet any tweets I send out via @foodiemtfitness about the giveaway)
Leave a comment below telling me what type(s) of Gigabody workout video you would try first.
Please leave a comment for each way you enter to let me know. A winner will be randomly selected in a week on 1/28.
Disclaimer: I was given a Gigabody membership through a collaboration with Fit Approach, but as always, all opinions expressed are my own.