Hey friends! Happy 2015!!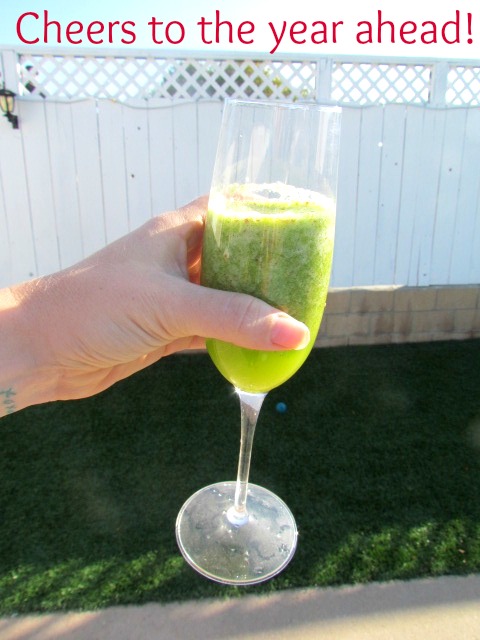 I have been quite a busy woman having lots of fun this week with my family visiting Cali. Here's a taste of what I've been up to:
San Diego beach sunsets & yoga –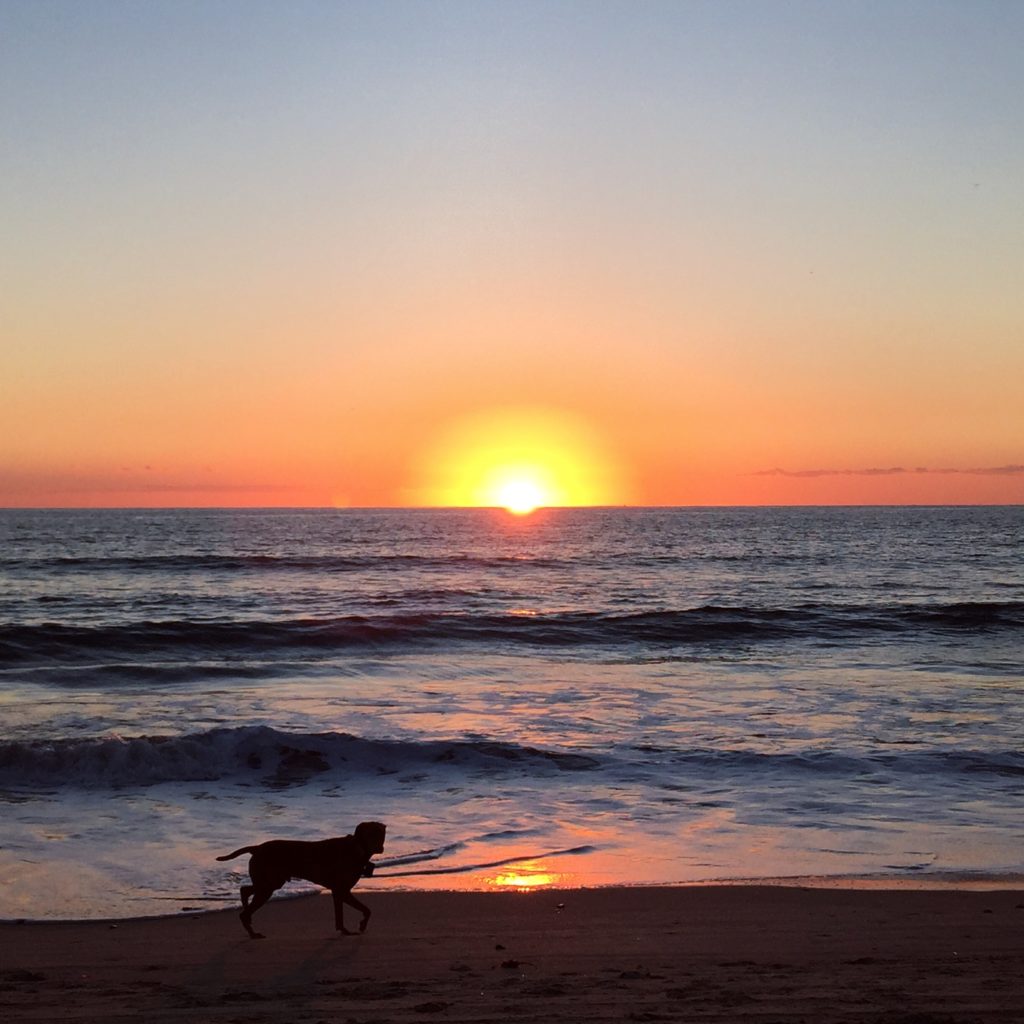 Hiking at Elfin Forest with my sister & dog –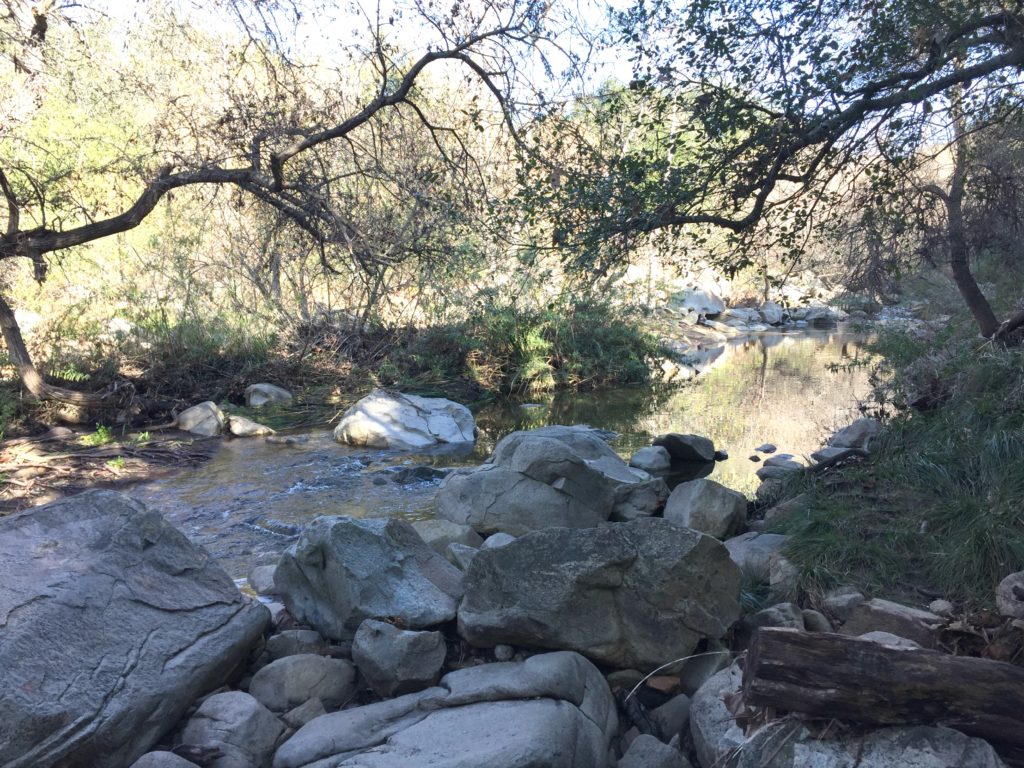 New Year's Eve in Anaheim: hibachi dinner & drinks –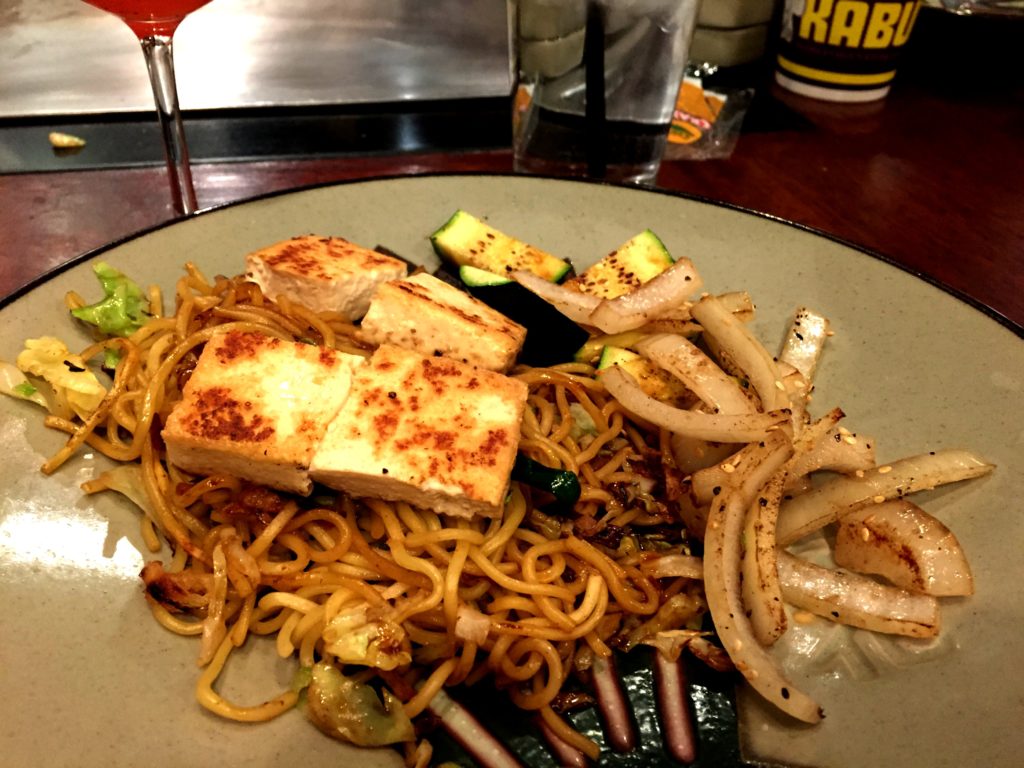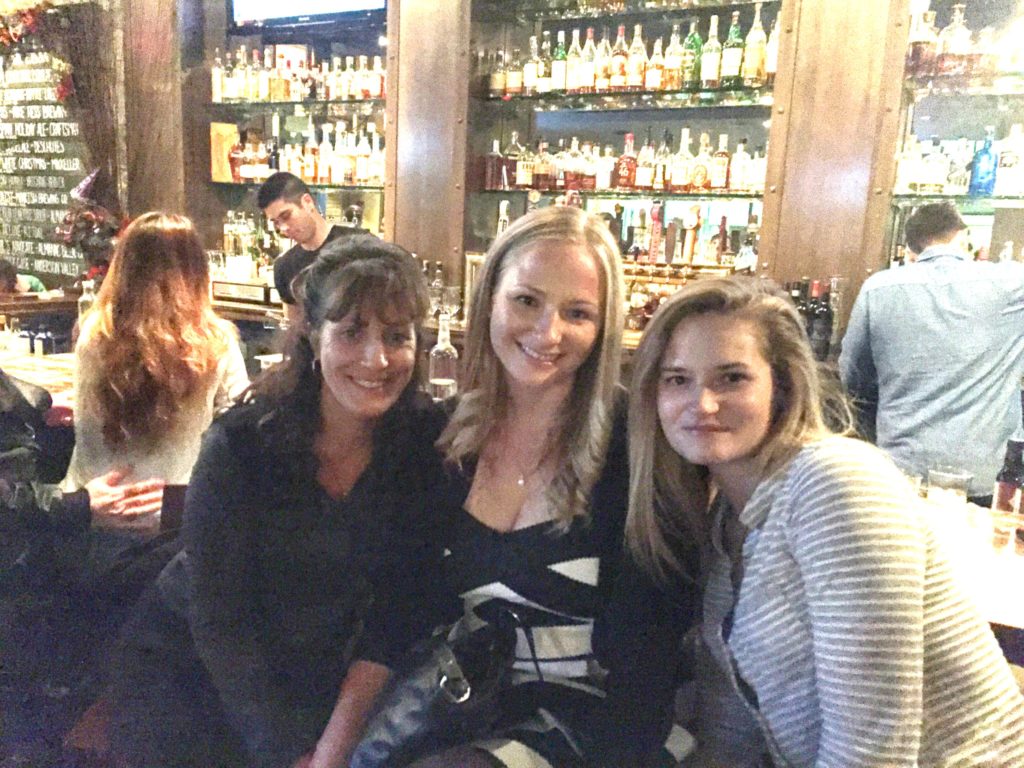 ….and speaking of food and drinks, I'm feeling like I always feel after the holidays: ready to get back to a more normal routine with less alcohol and sugar, and more whole foods!
I always let myself enjoy the holidays and eat and drink whatever my heart desires, because I think life's too short not to. But I know that when the holiday madness is over, my body will have had enough indulgence and will be craving my healthier routine…. and that's exactly where I'm at! So, while I rang in the New Year with a few (more like a bunch!) of alcoholic beverages, today I'm sharing my first green juice recipe of 2015.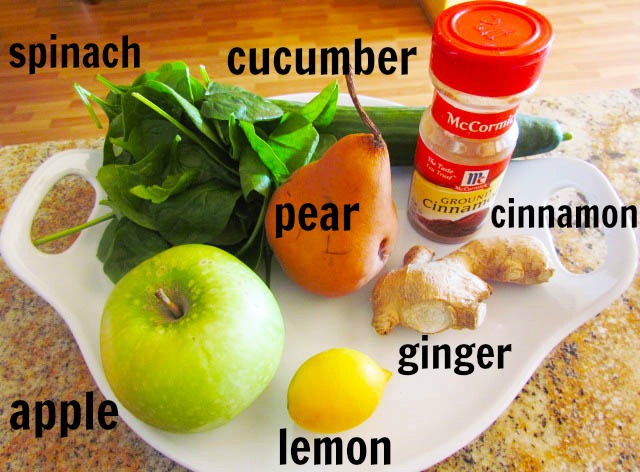 This juice is both detoxing and delicious. While I'm a chronic cinnamon sprinkler, this is the very first time I've ever added some to a green juice. Holy yum, it is so good!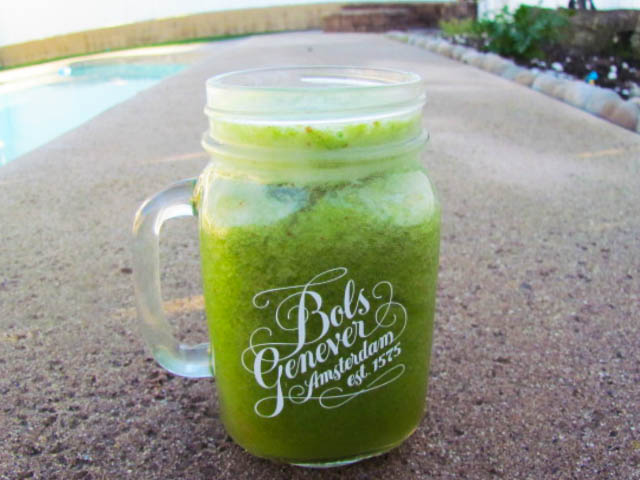 Pear, Apple & Cinnamon Cleansing Green Juice
Author:
Foodie Loves Fitness
Ingredients
1 medium Bosc pear
1 medium Granny Smith apple
½ large cucumber
¼ TSP cinnamon
Juice from a ¼ medium lemon (or in my case, a ½ baby-sized lemon from my tree)
A nub of ginger (around 1 inch)
A large handful of spinach
Instructions
Combine the pear, apple, cucumber, ginger and spinach in a food processor.
Squeeze lemon juice in and sprinkle in cinnamon. Stir well to combine. Add a handful of ice in, and enjoy!
Tell me… How did you ring in the new year? Do you feel like you need to detox from the holidays? Have you had any green juice yet in 2015?