Happy Halloween everyone!
First off, the winner of my Puritan's Pride giveaway for the month of October is Paige C. Congrats, Paige! I'll be emailing you for your address info today so that we can get your prize shipped out stat.
So, I'm sharing a workout with you guys today. WHAT? A workout? I know, although I've been sharing plenty of review posts on new workouts I've been trying over the last couple months (SoulCycle, Fitwall, Heated Barre, TRX, Yoga Sculpt, etc.!) I haven't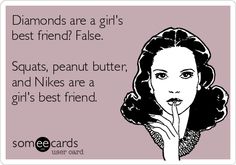 shared a workout in quite awhile!
Yesterday evening I came home from a marathon of food shopping (because you know I have to go to the food store on the Marine Corps base for some things because it's much cheaper, then Trader Joe's for some produce and specialty stuff, then the Vitamin Shoppe for protein bars….) and I totally didn't feel like working out. I wanted to watch football, but decided that I'd feel like a lazy butt if I didn't at least do a bit of a workout. I
had also done a quickie HIIT workout first thing in the AM, so I decided to come up with a short routine that I could do while watching football to help make it breeze by.