It's no secret that I love pancakes. I regularly include them in my diet on at least a weekly basis, and I've gotten into the habit of making my own healthy batter.
I often add protein powder or throw Greek yogurt into the mix, especially if it's a post-workout meal. I think it's important to include some protein in every meal to keep it balanced, and what some pancake mixes on the market today are missing is a good amount of protein.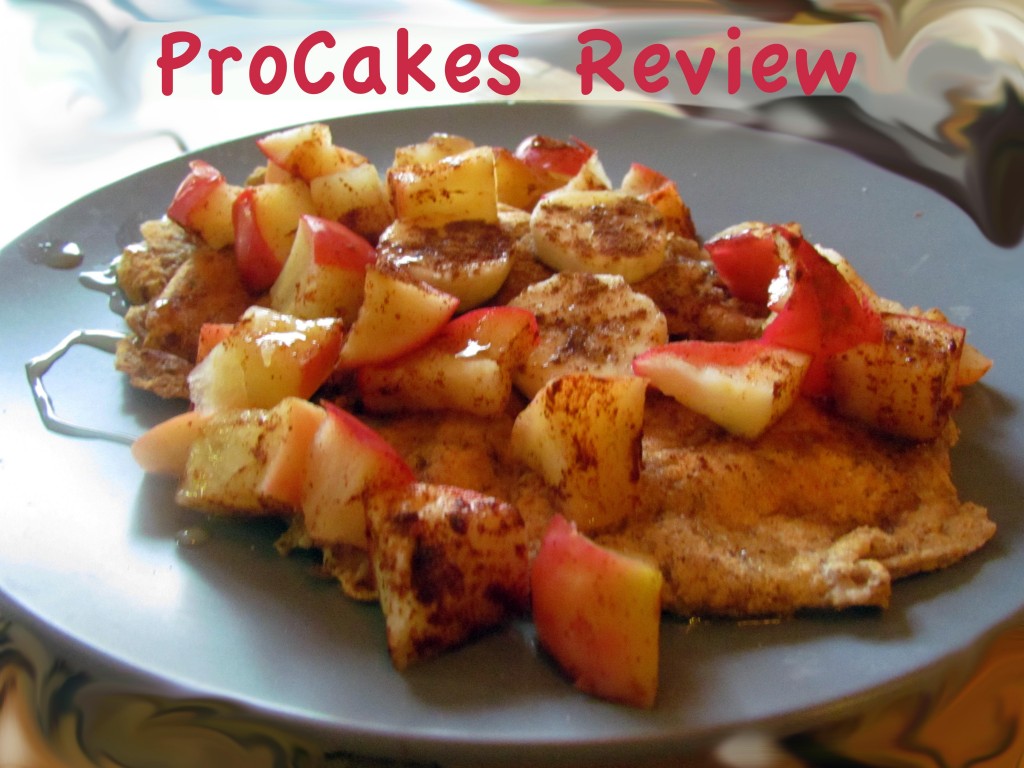 Say hello to ProCakes – a gluten free, no added sugar, high protein pancake mix. Recently launched by, Caren Magill, a fellow FitFluential ambassador, ProCakes pancake mix is made with whey protein, organic coconut flour, gluten free baking flour, and almond flour, and sweetened with xylitol, a naturally occurring sweetener derived from tree bark.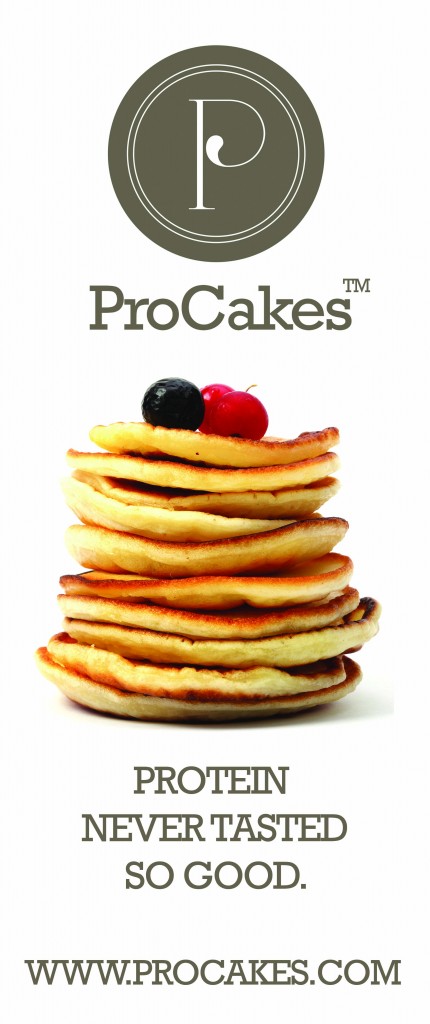 A ProCakes sample was recently sent out to me to try, and I was happy to get my hands on my first protein pancake mix. I made my pancakes by combining the ProCakes mix with a flax egg and almond milk, then adding banana slices to the pancake batter.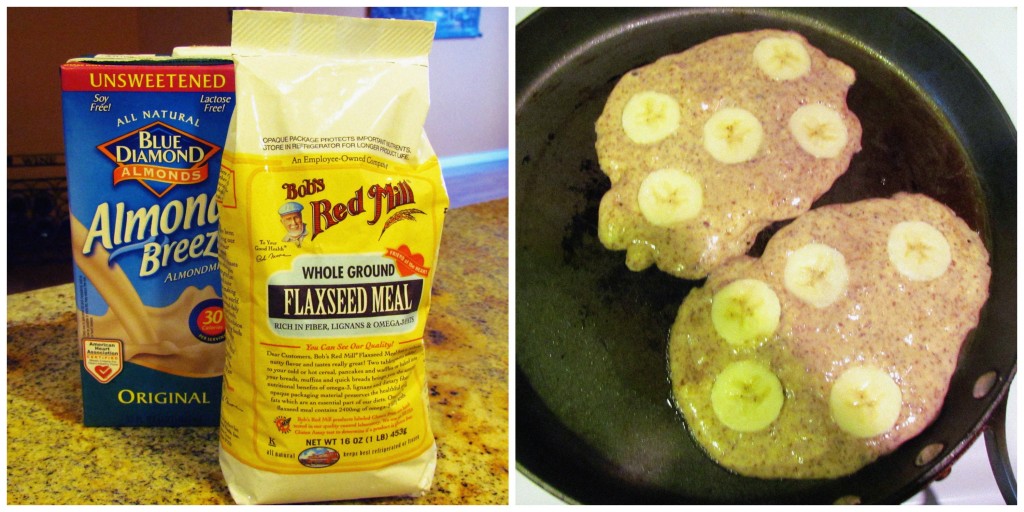 I topped my pancakes with warmed chopped apple + more banana slices with cinnamon, plus a drizzle of honey.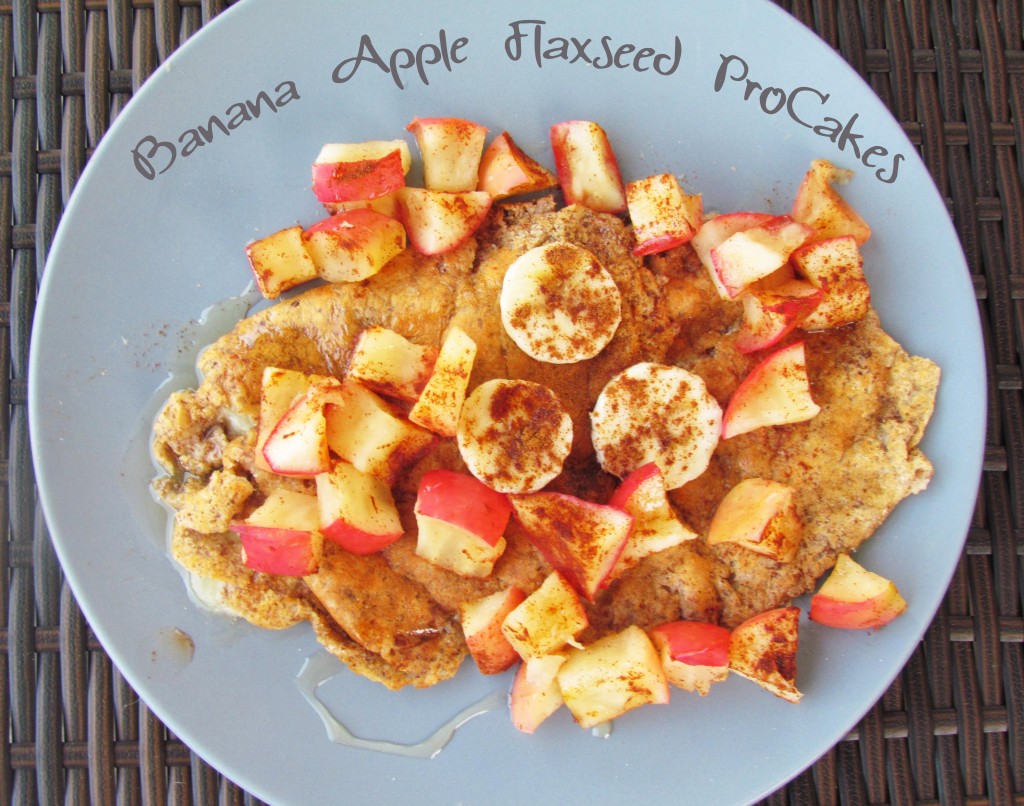 Here's what I thought:
Nutrition-wise, ProCakes are great, especially for someone like me who sometimes wants breakfast for dinner, but also needs a protein boost in my meal. The mix is fully made with recognizable ingredients, which I can always appreciate.
Taste-wise, I liked the ProCakes mix. I'm not the biggest fan of bean flour flavors in general (ProCakes contains fava and garbanzo bean flour), but I didn't think the taste was overpowering or too-proteiny. Sometimes high protein products such as this are dry and cake-like, but my ProCakes had the consistency of normal pancakes.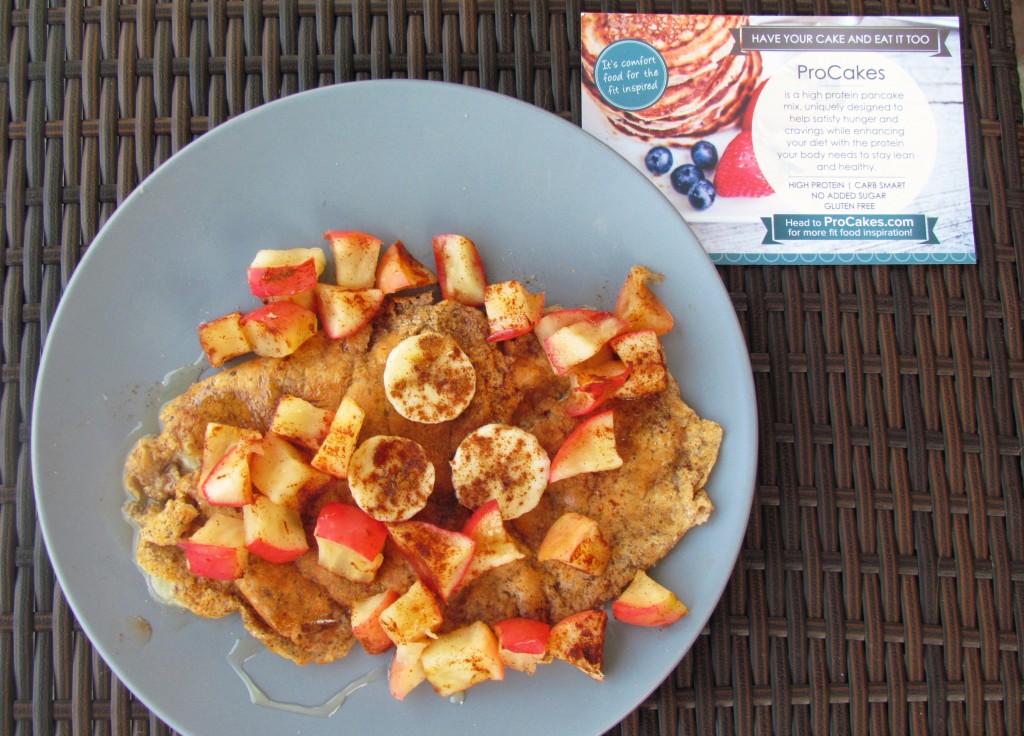 My only negative feedback on ProCakes was that the batter stuck to my pan a bit when I tried to flip the pancakes over. It took a bit of finagling to get the pancakes flipped over without them falling apart.
Overall, I think that ProCakes make for a nice kitchen item to have handy when you want to make pancakes in a jiffy!
Questions: Have you ever had protein pancakes? What do you typically top your pancakes with?