Today is the birthday of the wonderful, amazing man that I'm fortunate enough to spend my life with.
Birthdays are celebrations, and celebrations call for dessert, so today I'm sharing with you guys a new sweet tooth creation I've come up with. Meet my latest food obsession: chocolate drizzled salted caramel rice crispy treats.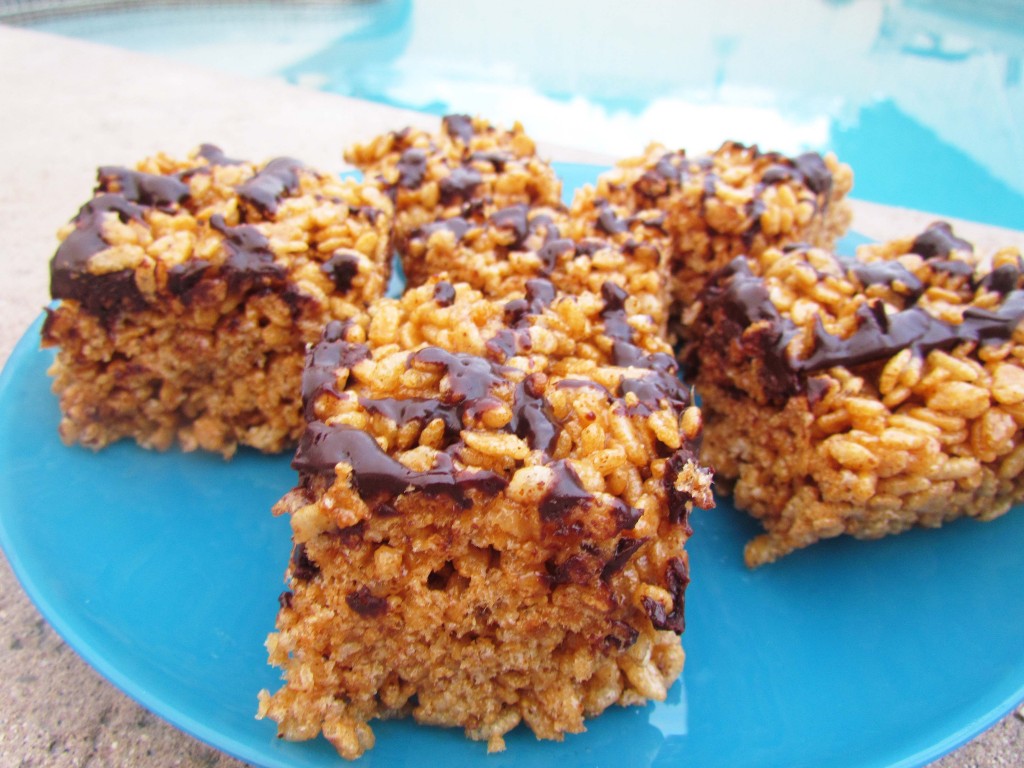 Lately, as I stand in my kitchen deciding what to make for a meal, I find myself somehow breaking off a piece of one of these rice crispy treats as a pre-meal snack.
While having a conversation with my hubby the other night, I all of a sudden found myself with one of these babies in my hand. It was like I blacked out and awoke with a sticky, delicious treat in my possession.
Okay, perhaps I'm being dramatic… but I just love these!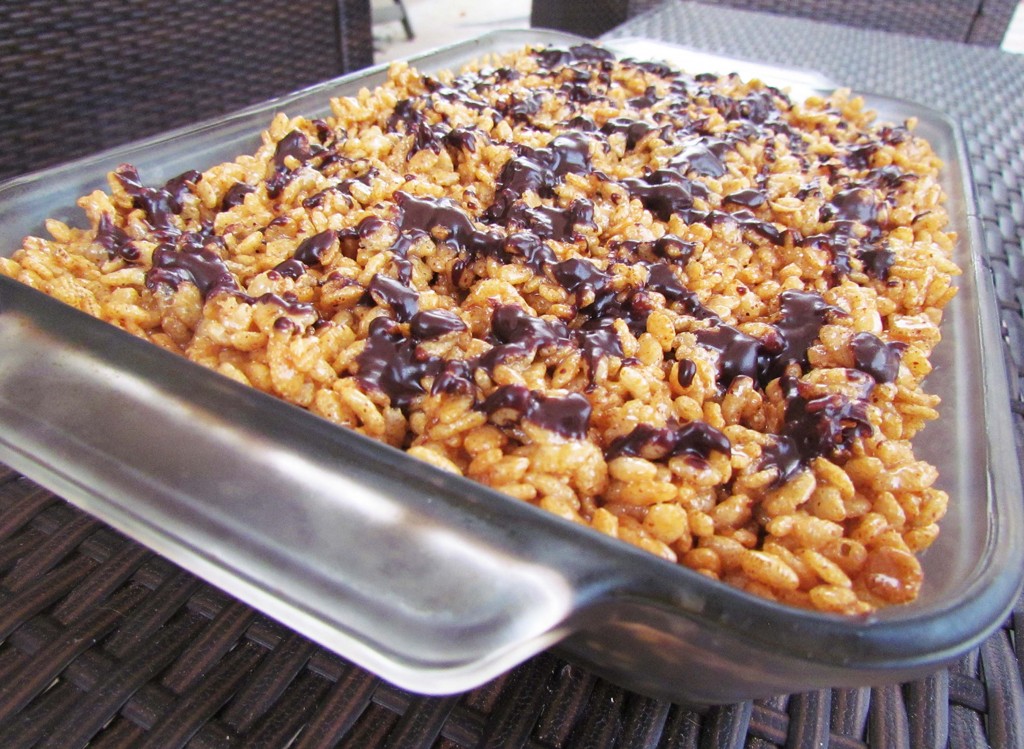 The recipe all came to fruition after making these salted caramel granola bars via Oh My Veggies. Oh my deliciousness, every time I read her blog I'm practically drooling because every recipe looks so good!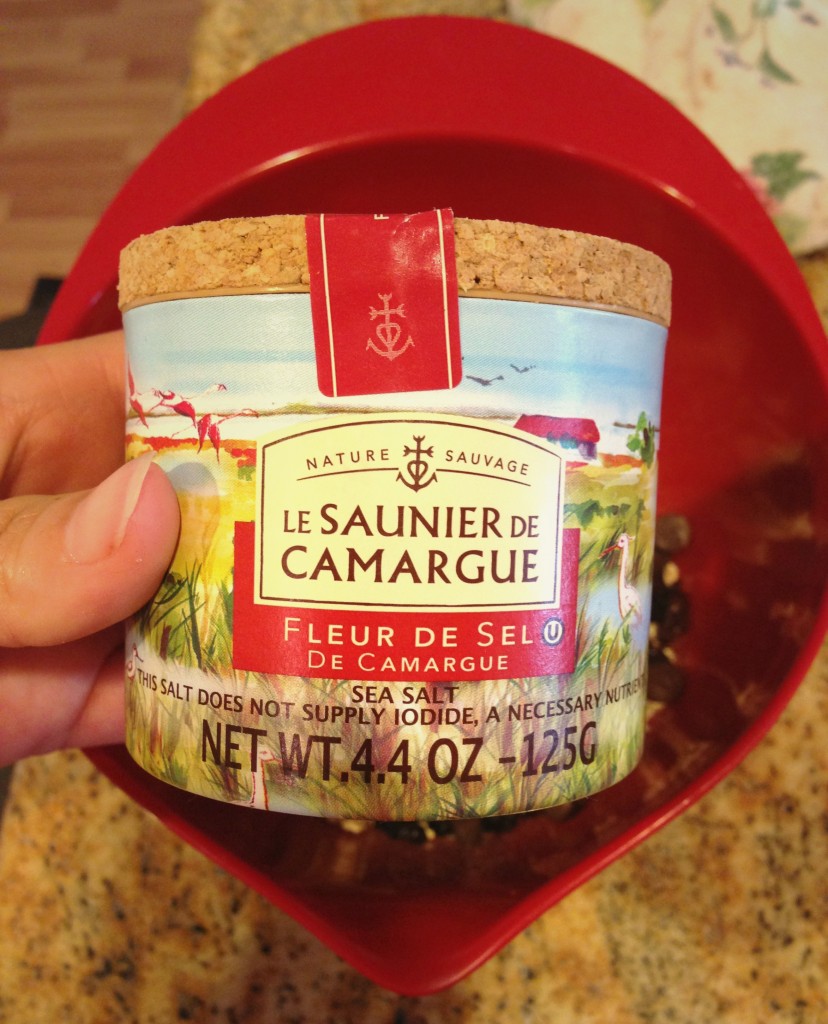 After I originally bookmarked the granola bar recipe, I nabbed some fleur de sel salt for the first time, which is a sea salt hand-harvested in France. After buying it and having full intentions of making the granola bars ASAP, I got caught up with a little thing called moving to a new city and becoming a homeowner, and I forgot about the bars for awhile – that is until I had my father-in-law in town and was looking for fun treats to whip up.
I found the idea of making "caramel" by throwing mainly almond butter, maple syrup, a few dates into a food processor to be a genius idea. For this recipe, I modified her caramel into my own by using brown rice syrup, almond butter, fleur de del and vanilla extract. The crispies in this recipe are Barbara's brown rice crisps — the healthier version of Rice Krispies cereal.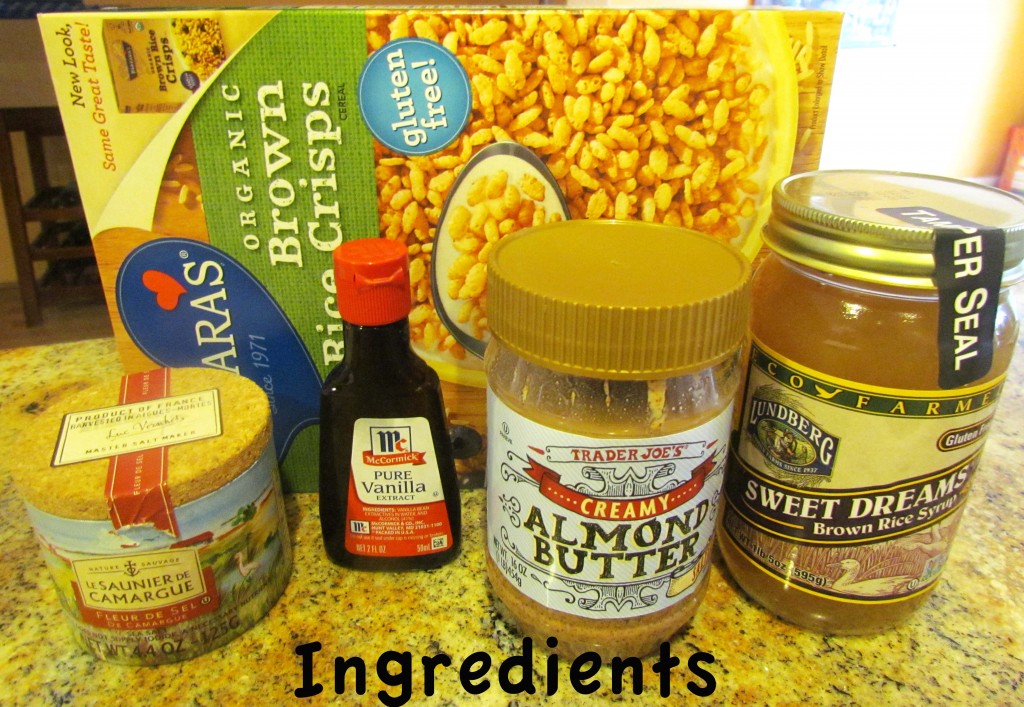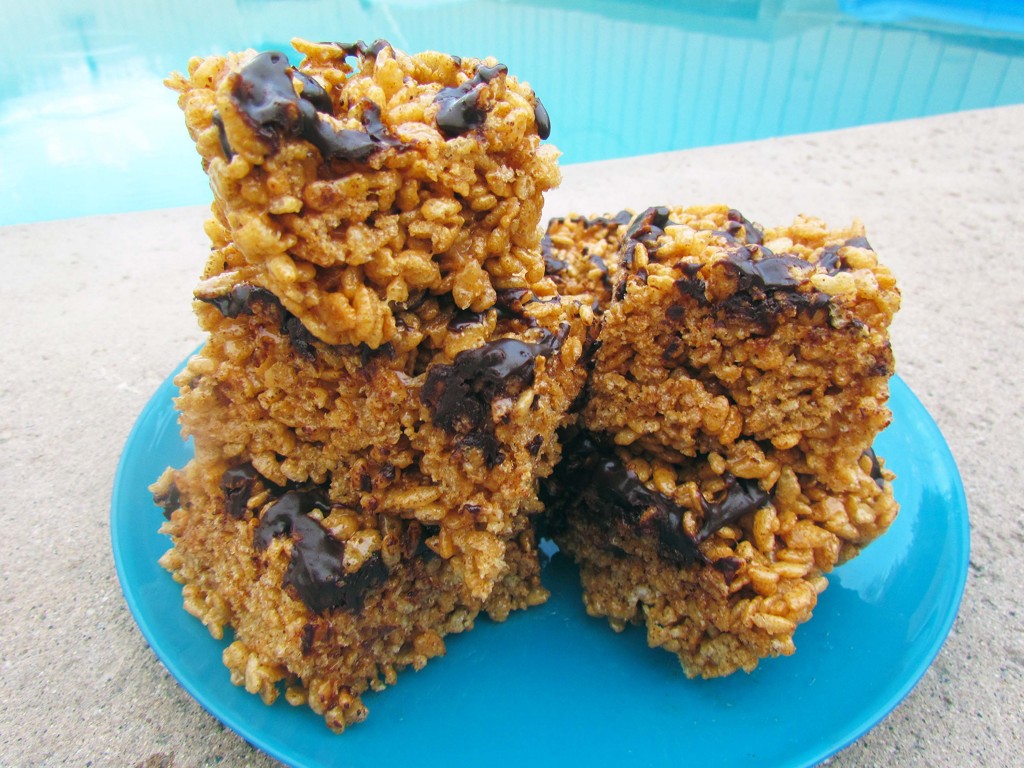 Rice crispy treats remind me of childhood, along with fruit roll ups and those sour straw things I would eat at my school's rollerskating night. But these rice crispy treats are better than the ones I would uncover from those shiny blue wrappers as a kid. These are sweet and salty, with a hint of almond butter flavor and a drizzle of chocolate on top. They're made with simple ingredients I can pronounce – minus the fleur de sel, but we'll just refer to that as fancy schmancy sea salt!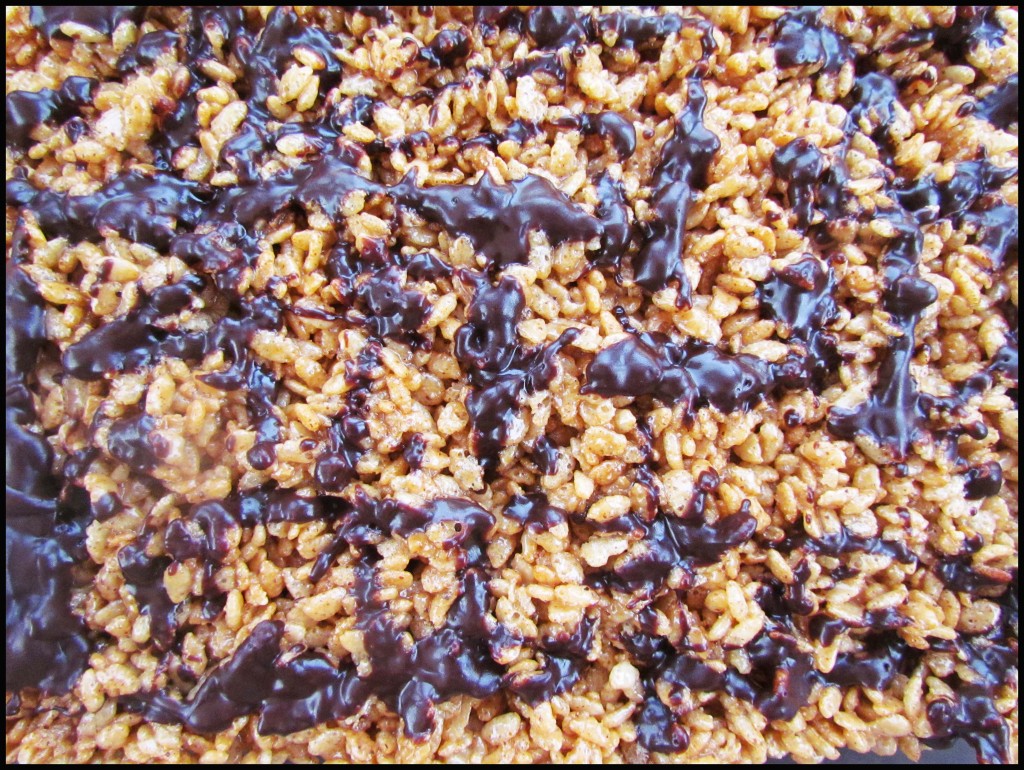 This recipe makes a big batch of rice crispy treats. I feel like I just keep eating them, and I still have a few left!  Kid friendly and healthy foodie approved, these treats will make for a great dessert or snack that everyone in the family can enjoy.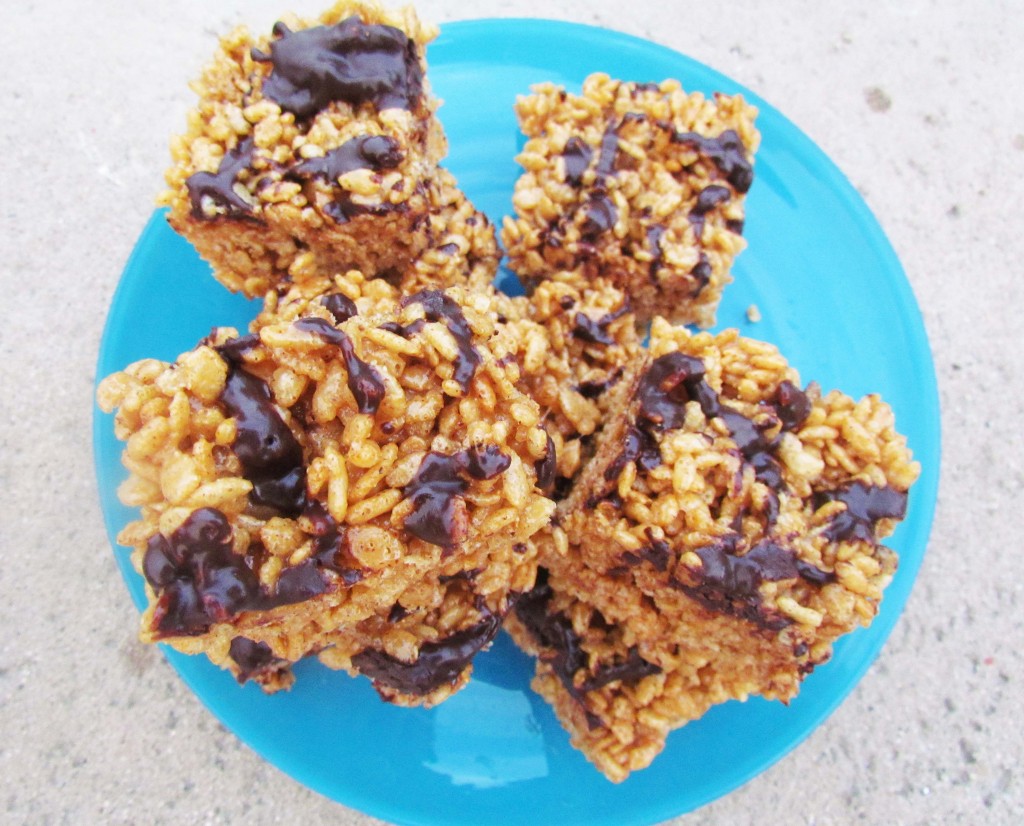 Chocolate Drizzled Salted Caramel Rice Crispy Treats [Gluten Free & Vegan]
Author:
Foodie Loves Fitness
Prep time:
Cook time:
Total time:
Ingredients
1-1 lb 5 oz jar of brown rice syrup
1-10 oz box of brown rice crisps cereal
½ cup creamy almond butter
1 TSP fluer de sel
¼ cup (vegan) dark chocolate chips
2 TBSP chocolate soy milk (any kind of milk can work)
1 TSP vanilla extract
Instructions
Melt the brown rice syrup in a small saucepan over low heat until it's liquified.
Add the almond butter, vanilla extract, and fleur de del. Mix well until smooth.
Pour the brown rice crisps into a large bowl. Pour the "caramel" sauce on top. Mix with a wooden spoon until everything is well incorporated.
Pour into a 8x11 pan and press into the dish well.
In another small saucepan, add the chocolate chips and soy milk. Melt over low heat, constantly mixing with a spoon. When chocolate is fully melted and smooth, remove from heat. Evenly drizzle on top of the rice crispy treats.
Place in the refrigerator to chill for at least 90 minutes before cutting into squares. Cut into 12-18 treats, depending on how large you'd like each to be. Keep in the fridge until ready to eat.