Hi friends! I hope that all of you had a great weekend. To all of my American readers, I hope that had a wonderful Memorial Day weekend, and in the midst of your wonderful weekend, that you took the time to honor and remember all of those who have paid the ultimate sacrifice for our country. 
In honor of the holiday, I wanted to share a link for a memorial fund for a Marine Corps family. Captain Nannen died in a plane crash in March, and the fund is to raise money for his wife and four young children. Feel free to check it out here to find out more.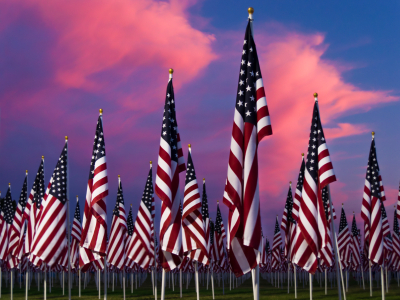 (source)
Weekend Recap
I kicked off my weekend around lots of Marines, as my hubby and I went to a reunion for the first squadron my Marine was in. We all met up for a Padres game in downtown San Diego and hung out at a bar afterwards. It was so much fun to catch up with wives that I've gone through deployments with. I totally failed to capture any people photos during the night but did snap one quick pic of the game.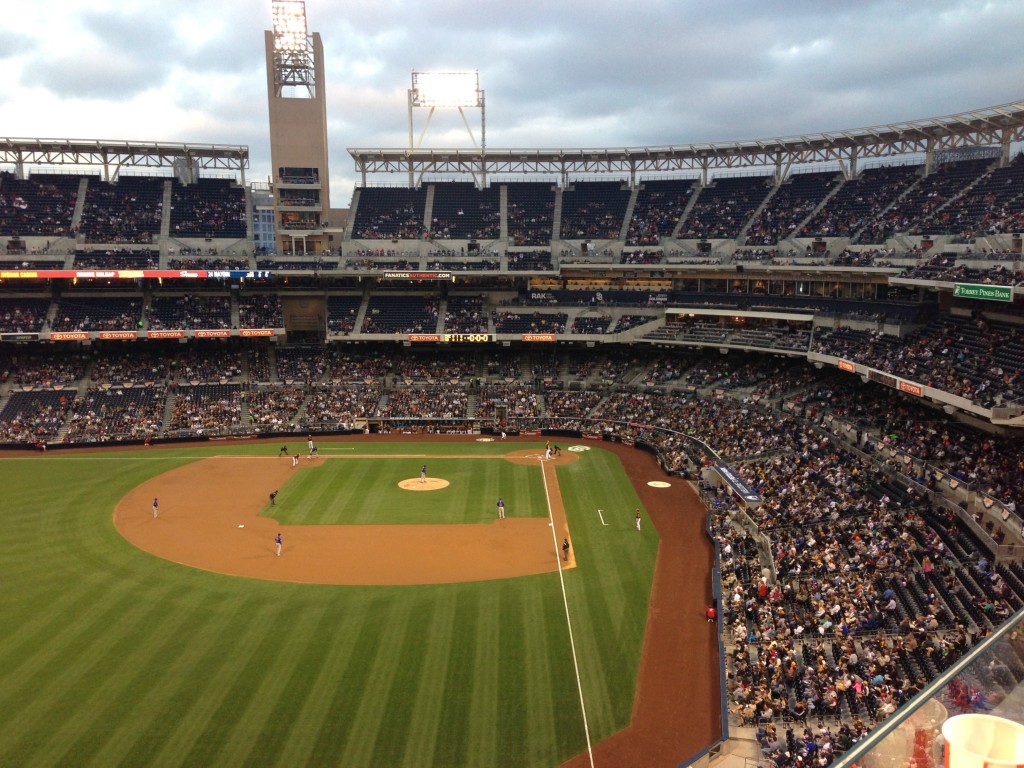 After living amongst lots of boxes all of last week, I was so happy to have a long weekend to get some unpacking and organizing done in my new house! This is what I'm most proud of in the house…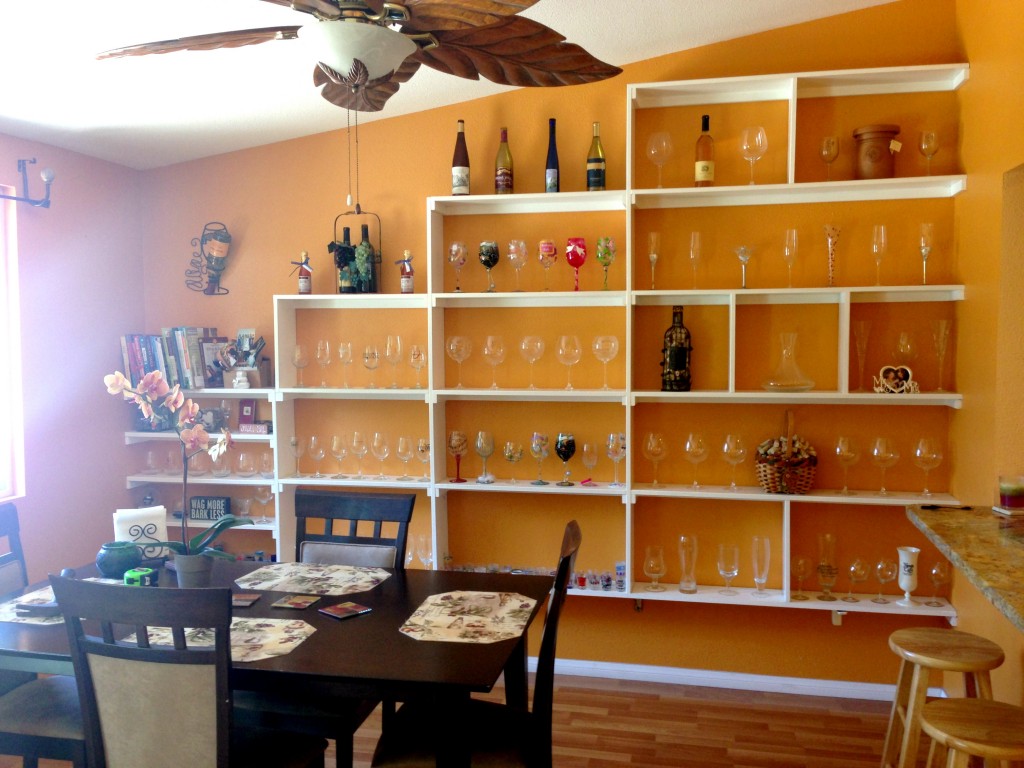 …an entire wall in my kitchen for glasses and wine decor! I think there are 70 something wine glasses on that wall, plus some beer glasses and somewhere around 50 shot glasses, as I used to collect those in college. It's quite a masterpiece, no?
Over the weekend I discovered a new favorite way to get my schoolwork done: on the beach. Getting my learning on with my feet in the sand and the waves crashing in front of me — not too bad right? I think I may listen to some lectures there every week!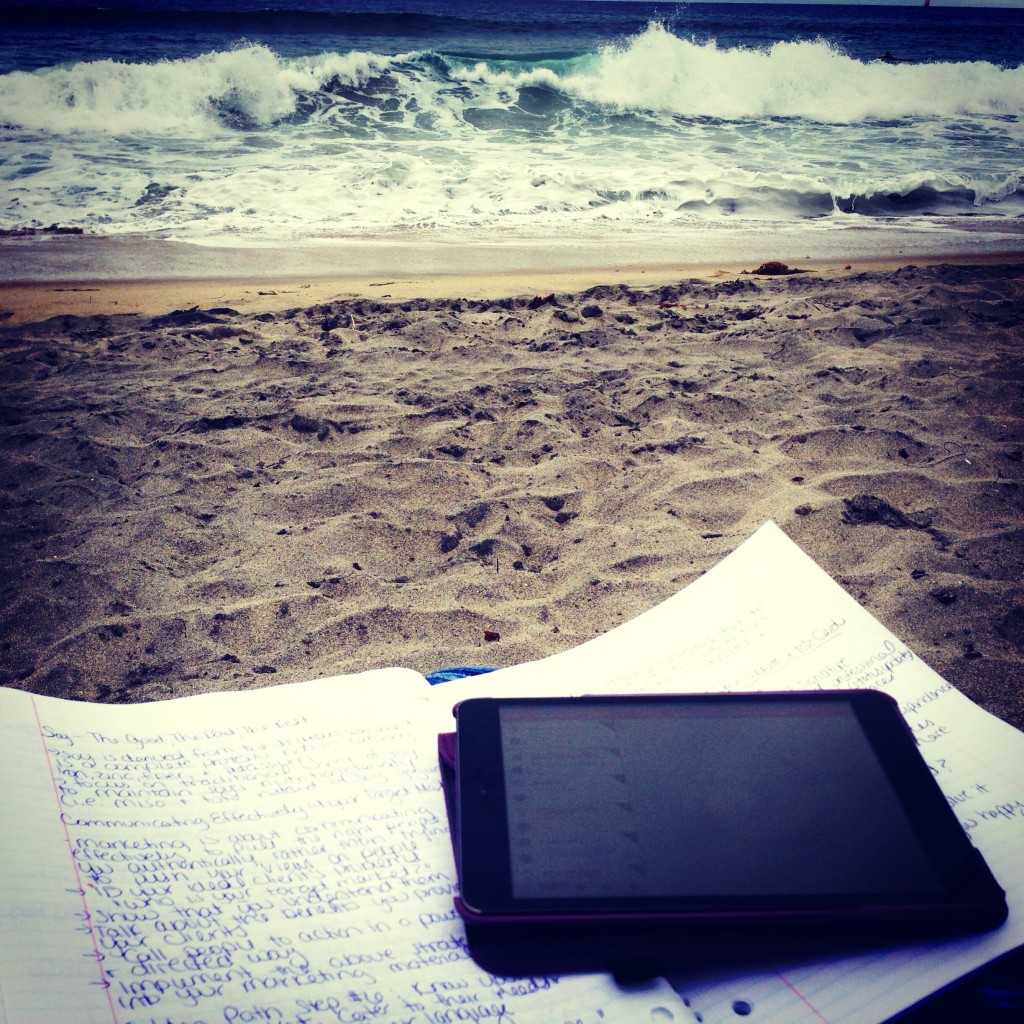 I also had some time in the sand with my beach bunny puppy, who I think was very happy to be back at the dog beach after a 15-month hiatus while we lived in the Bay Area.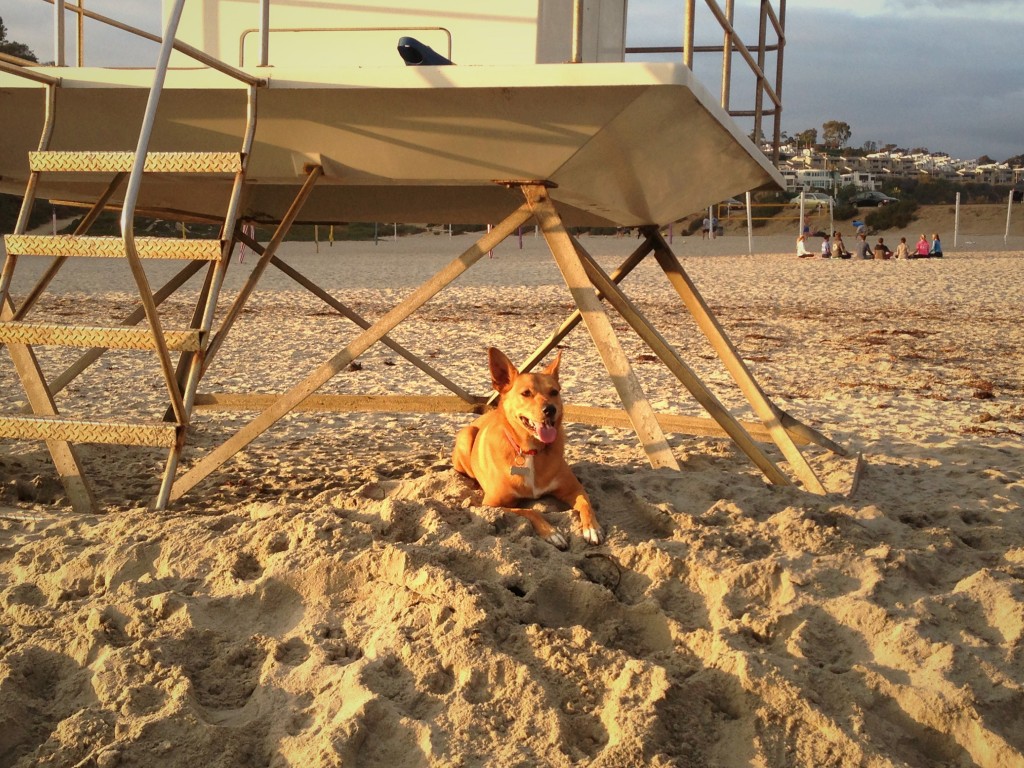 Food-wise, I'm starting to get into the swing of things in my new kitchen. When I was traveling and moving, cooking that required more than a few minutes of work kind of got pushed to the side, so I'm happy to be able to devote more time to making dinner again! My first weekend dinner creation in our new home was rigatoni with San Marzano tomatoes, fresh basil, and mozzarella with a light sauce of olive oil, balsamic and fresh lemon juice and crusty bread on the side: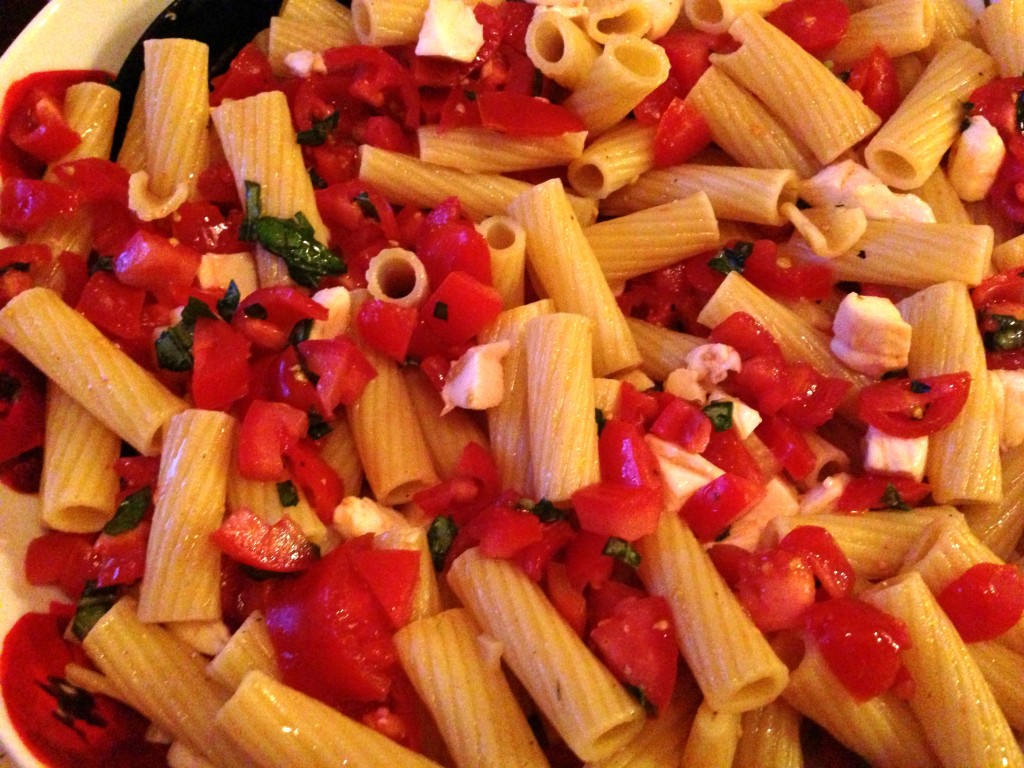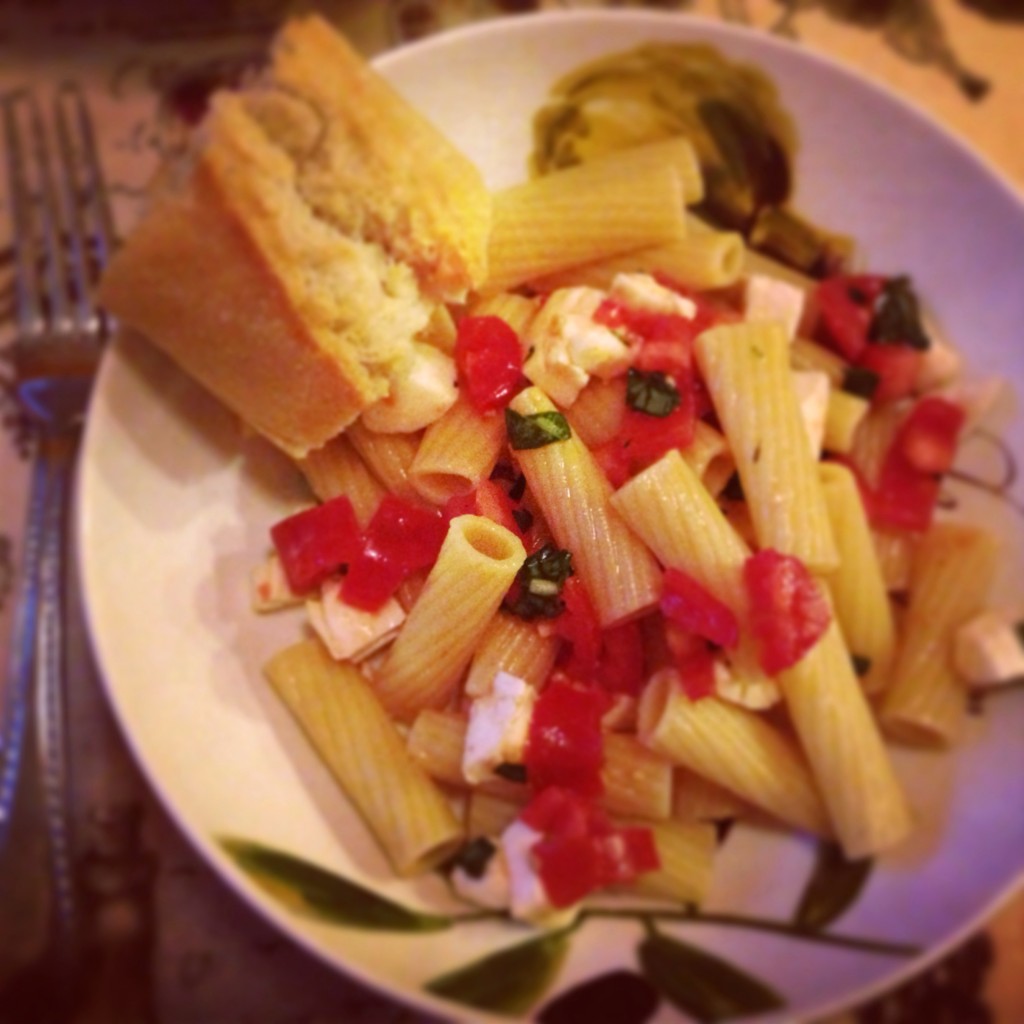 YAY for carbs!
Over the weekend, I ate plenty of my new favorite nut butter: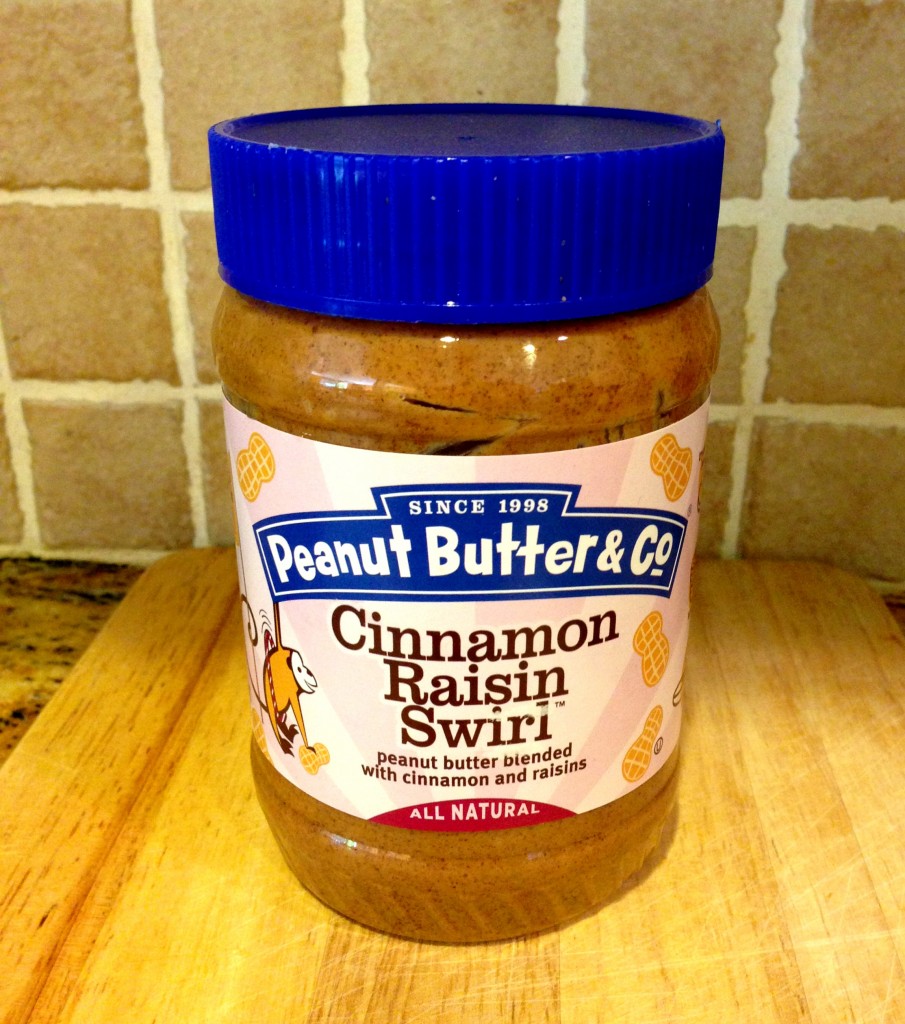 You guys, Peanut Butter & Co Cinnamon Raisin Swirl Peanut Butter = heaven! I've been enjoying it with fruit, and below I topped a bowl of chopped apple, banana & Kashi cinnamon crumble cereal with some.
My hubby and I also went on our first fro yo adventure in this town. While the fro yo we found was delicious, unfortunately it wasn't DIY, and as you can see, their regular size is quite a hefty portion: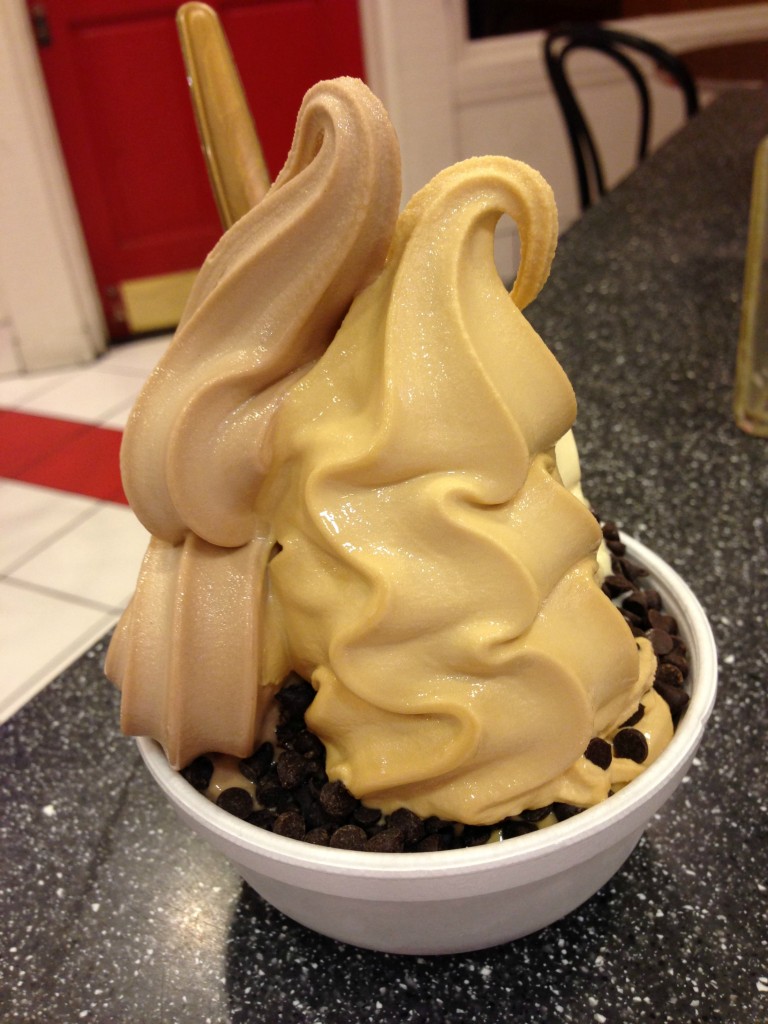 I ate about half and called it quits — giving some to my hubby, a bit to my dog, and the rest to the garbage. I guess next time I'll have to either find a place I can make a nice little cup myself or order their mini size. Very yummy though!
We also found our first hiking spot in the area. It's only a few minutes from the house, and there's a trail around a lake that takes a little under an hour — perfect for a low-key lunchtime hike!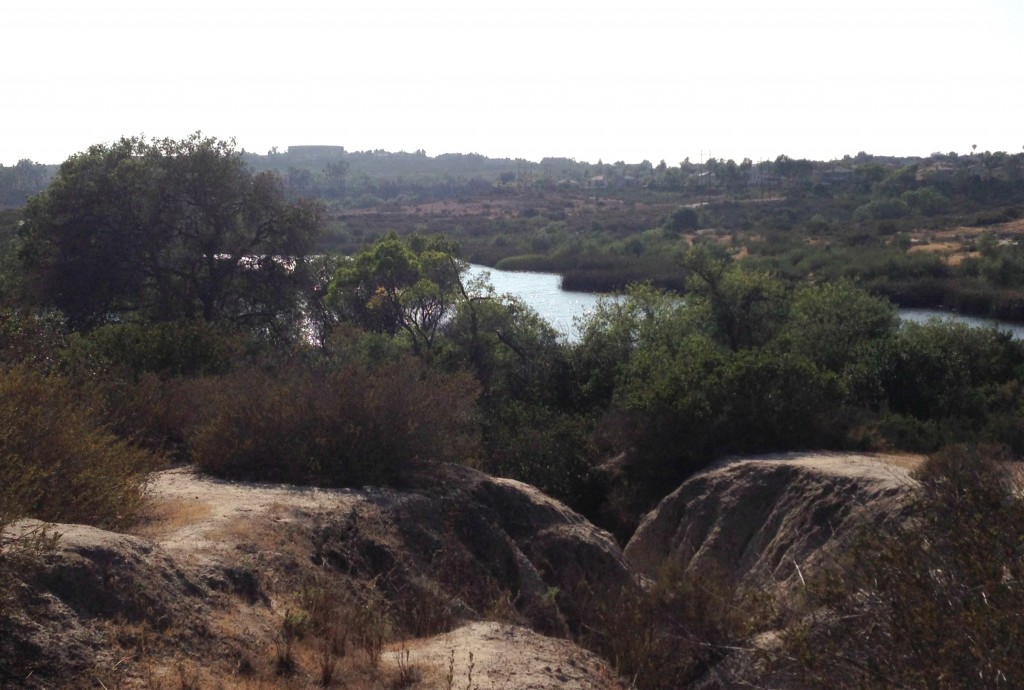 One scary moment of the hike was almost stepping on this guy: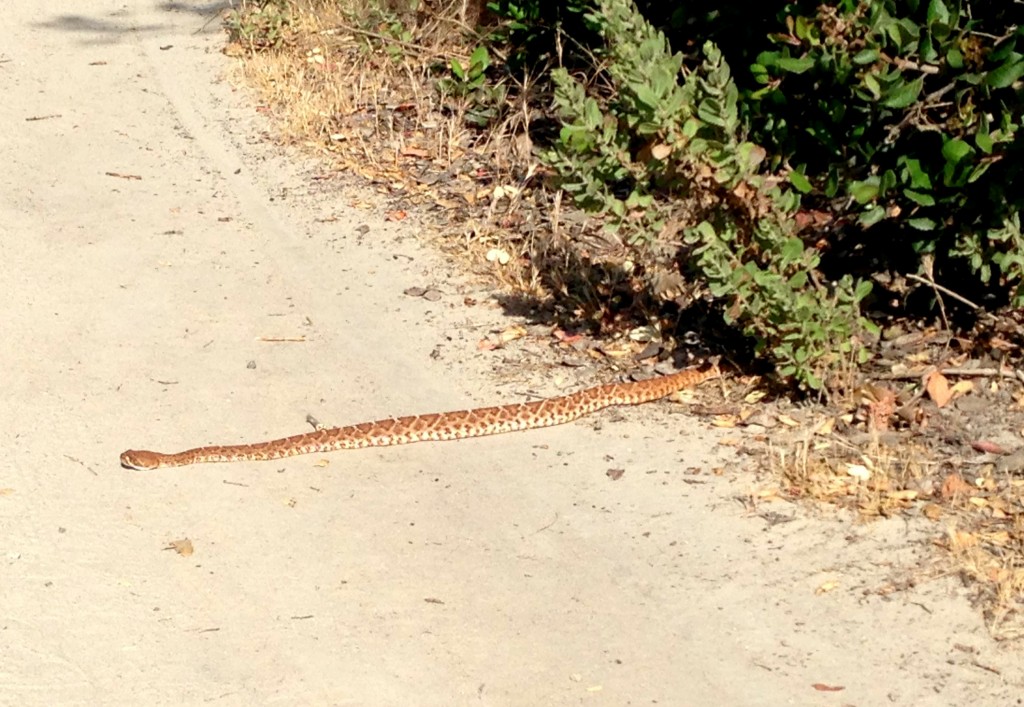 Yikes!! Harley didn't even notice it until we stopped dead in our tracks and waited for it to slither by us. The thought of one of us getting bit by a rattlesnake is pretty terrifying… though certainly not enough to keep me off the trails!
I'll leave you with a shot of Harley in her new favorite spot in the backyard…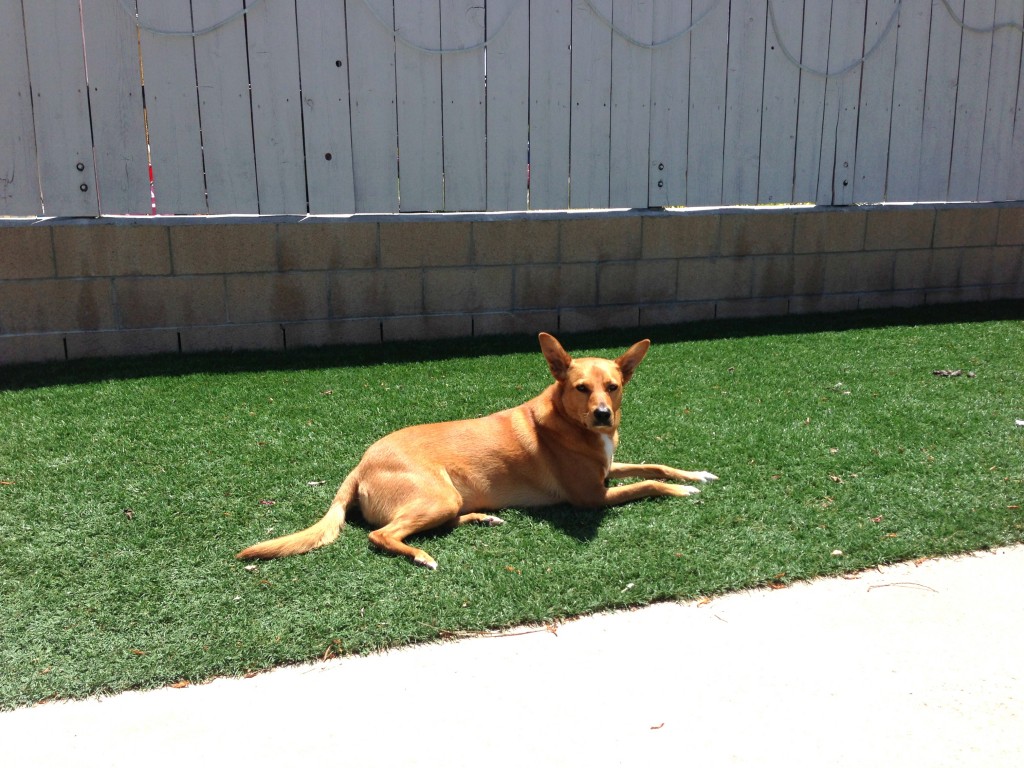 I love that she has space to be outside in the fresh air now all day long if she wants!
Questions: Have you ever tried cinnamon raisin swirl peanut butter? Do you enjoy going to baseball games? Does anyone out there have as many wine glasses as me??