Hi friends, and happy weekend!!
I'm joining in on the blogger trend I've been seeing everywhere of talking about things I'm loving lately. Here we go: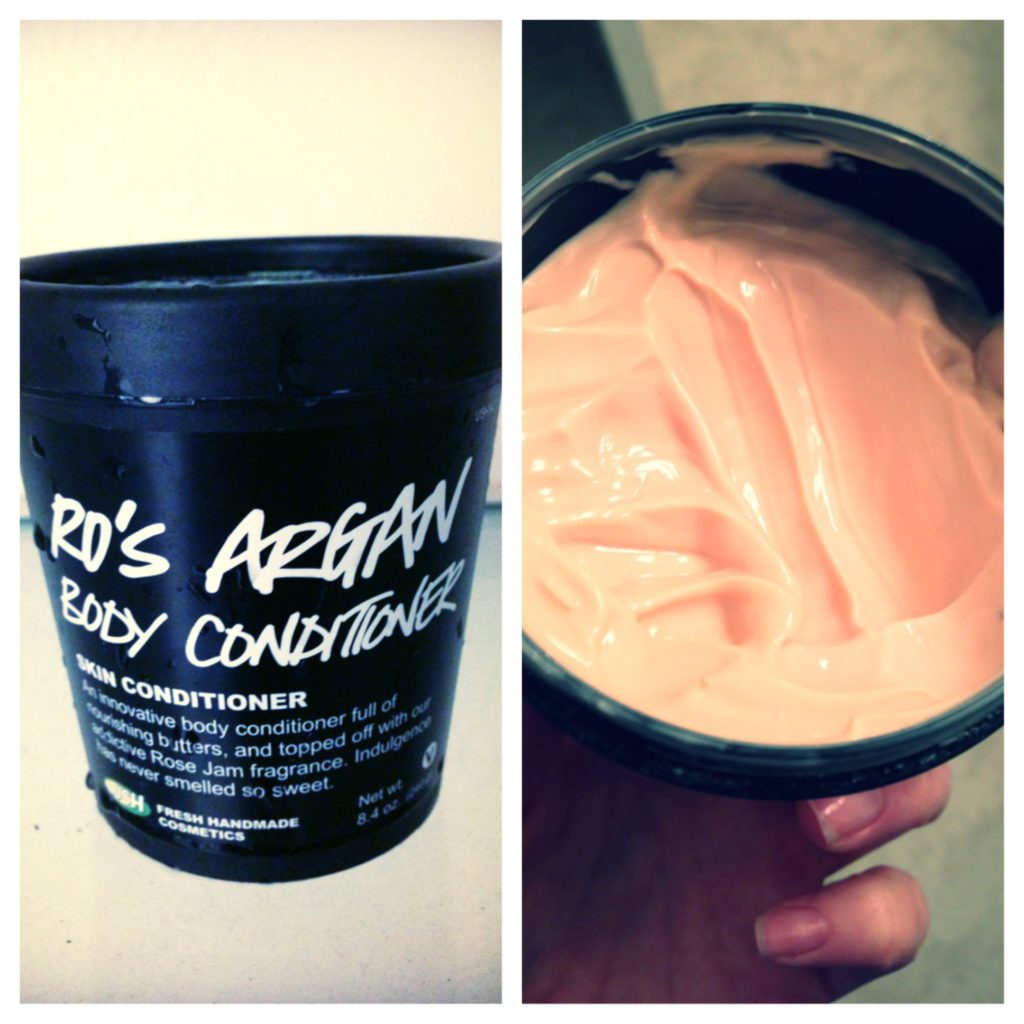 LUSH Ro's Argan Body Conditioner
I was introduced to LUSH and its products over the holidays when Christmas shopping with my aunt, and now I'm seriously addicted to this stuff. Made with cocoa butter, cupuacu butter, almond oil and Argan oils, you use this product like hair conditioner: smooth some over your whole body in the shower, rinse it off, towel dry, and voila! Your body is soft and conditioned – no lotion necessary. It's awesome, and it smells like roses! Oh and did I mention that all of the LUSH products are vegan and never tested on animals?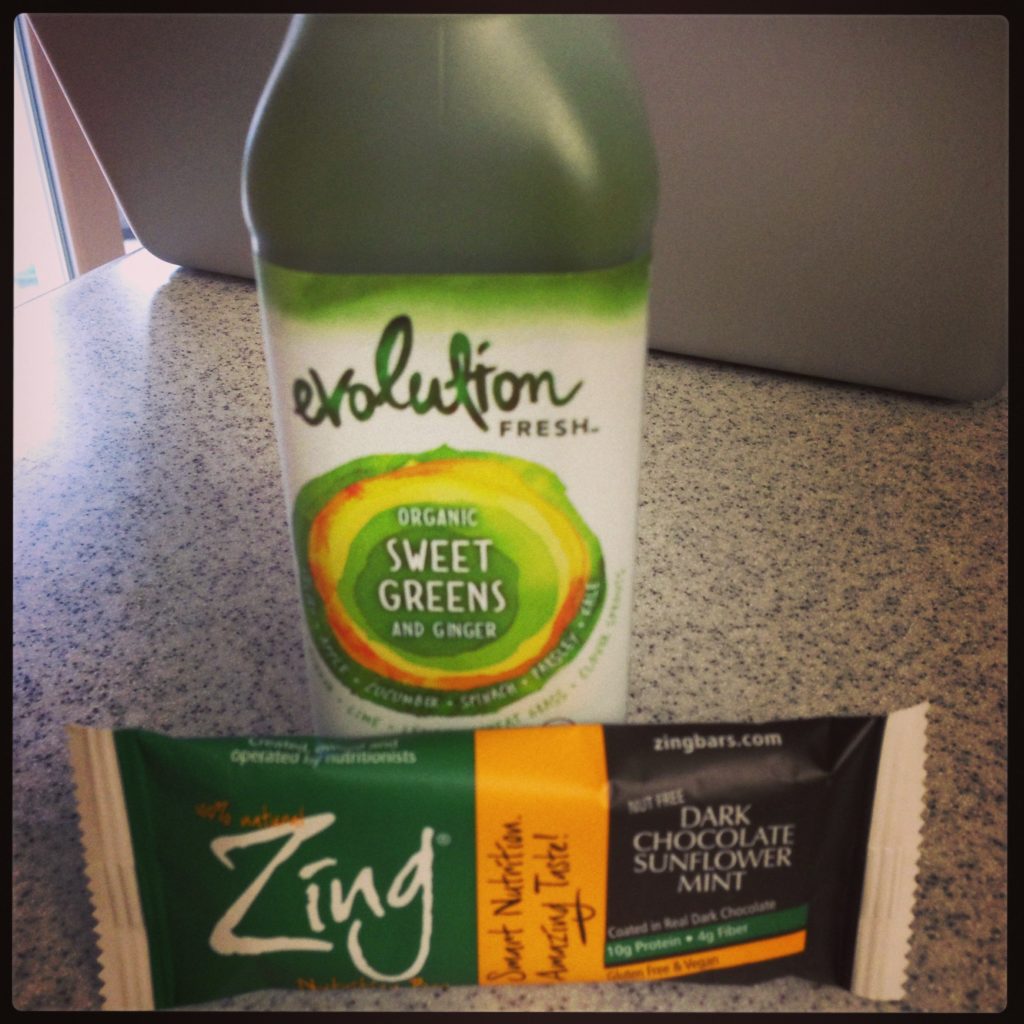 Zing Dark Chocolate Sunflower Mint Bars
I've been a fan of Zing bars for awhile now, but their new dark chocolate sunflower mint flavor is my favorite. These vegan, gluten-free bars are made with ingredients like organic dark chocolate, rice protein, sunflower seed butter and chicory root fiber. When I began really nixing foods that contain ingredients I'm not familiar with, one of the things I missed was Balance bars – specifically their chocolate mint bars. These Zing bars are an all-natural replacement, and they're even more yummy to me!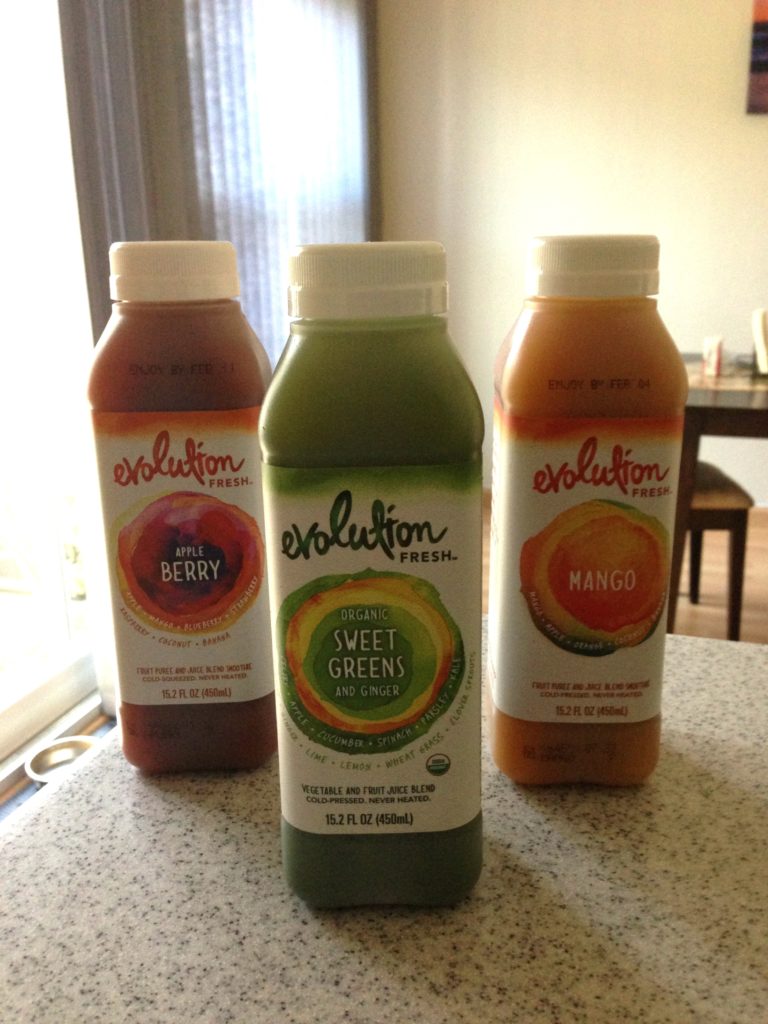 Evolution Fresh Juices
Even though I have a juicer, I got a little lazy last week and picked up a few Evolution Fresh juices to try out. While their sweet greens with ginger juice wasn't sweet enough for me to love it, I did come up with a winning combo this week by combining their mango juice with spinach, celery, and cucumbers that I juiced myself. If you're wondering why I bought juice and then wound up dirtying my juicer anyways…. I have no response, as there is no method to my madness.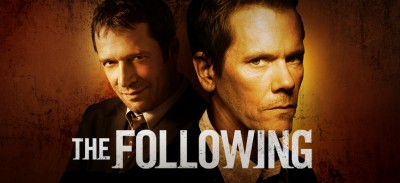 The Following
The second season of this showed premiered last week, and it is suspenseful to say the least. I don't think I take a breath for the entire hour that I'm watching it! I do think I need to try to stop watching it at midnight so that I can stop having crazy nightmares. I can't help myself though, it's so good!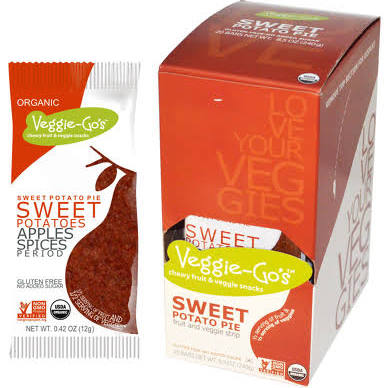 Veggie-Go's Fruit & Veggie Strips
Last week after hiking with Gina, I took her to the quirky little health food store I go to in my town, and she pointed out these veggie strips there. They come in flavors like carrot ginger, sweet potato pie, and mountain berry spinach, and they've quickly become my favorite I-need-something-to-eat-while-I'm-waiting-for-my-meal-to-cook snack.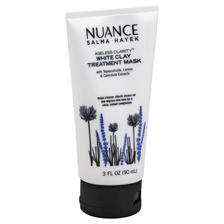 Nuance White Clay Treatment Mask
I've been on the hunt for a face mask that feels good and doesn't burn my sensitive skin, and I found this goodie at CVS in Salma Hayek's beauty line, Nuance, with its white clay treatment mask. It contains lemon & calendula extracts, isn't pricey and is not tested on animals.
So there ya go — some food, some beauty loot and a little entertainment thrown into the mix for my list of current favorite things!
Hope that you all have a fabulous weekend, and for all of my football fan readers in the U.S., enjoy the Super Bowl! Just in case you missed it, check out my post on dip recipes to make for the big game.