"One of the very nicest things about life is the way we must regularly stop whatever it is we are doing and devote our attention to eating." – Luciano Pavarotti
As someone who loves to spend time whipping up healthy, delicious food in the kitchen, I own a number of cookbooks that I constantly flip through for recipe ideas and inspiration. And I'm always on the lookout for new ones to check out.
Recently, my friends at BenBella Books sent me a copy of Jazzy Vegetarian Classics, a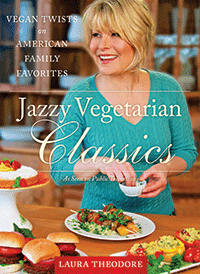 book that came out a few months ago. The cookbook features vegan recipes from Laura Theodore — a host, writer, and producer on Public Television show Jazzy Vegetarian. Laura states her mission to simply be: making the world a better place, one recipe at a time, and describes her recipes to be, "based on fruits, vegetables, seeds, legumes, nuts, and whole grains that are compassionate, nutritious, and great tasting!" I immediately thought it sounded like a book I could get behind.
"Nothing will benefit human health and increase chances for survival of life on Earth as much as the evolution to a vegetarian diet." – Albert Einstein
The book contains quotes like the ones above scattered in the book. As a quote junkie, I love this. Laura is a jazz singer (hence the title) and radio host, and the book integrates music into the text through some of the recipe titles and quotes. In the beginning of the book, they put together entire menus using recipes throughout the book, and for each of the 10 menus, Laura lists a "jazzy music pick" pairing and explains why she chose it. I think it's a cute little touch that makes the book unique.
The cookbook features a lot of easy-to-make recipes without super long ingredient lists. It contains a lot of familiar recipes, but made vegan-style with healthy ingredients. I've made a number of recipes from it so far, and here are a few of my favorite Jazzy Vegetarian dishes:
[Keep in mind that I can't help but modify nearly every recipe I come across, so the recipes vary a bit from the exact book versions. Recipes can be found at the bottom of the post.]
Cashew Cheese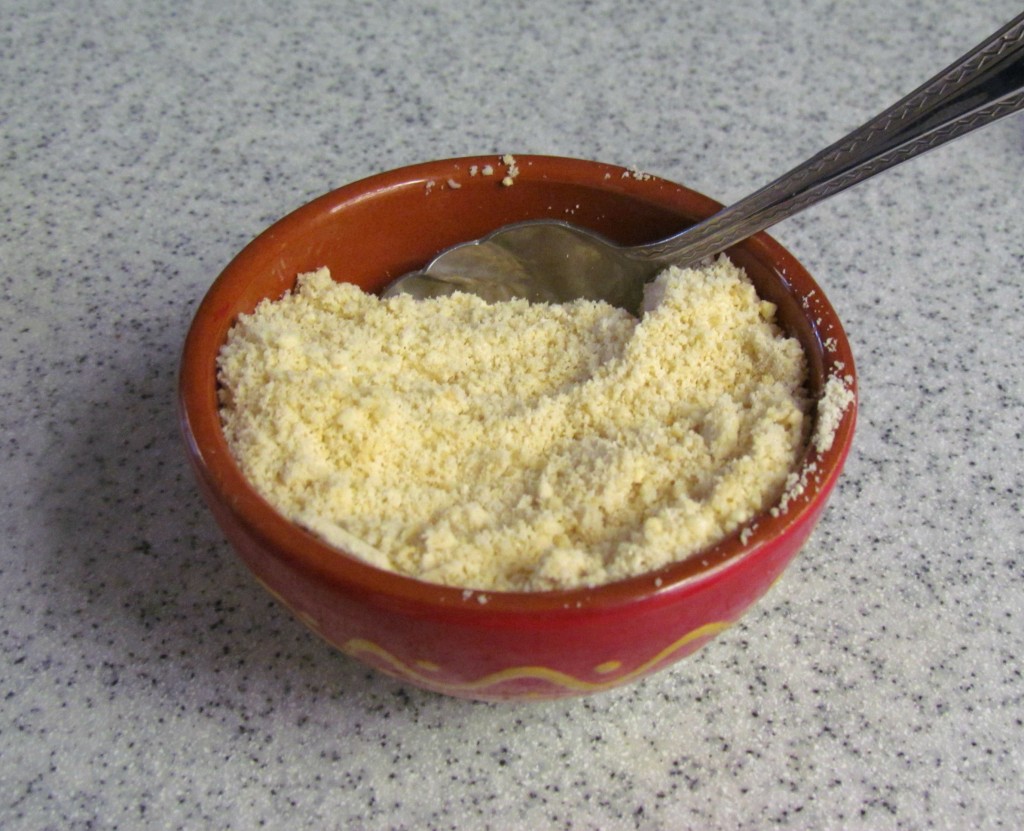 I'm not sure why I hadn't made this before, but it could not be any easier: combine 1/2 cup cashews and 1/4 TSP of sea salt in a food processor, pulsing until the consistency is similar to parmesan cheese.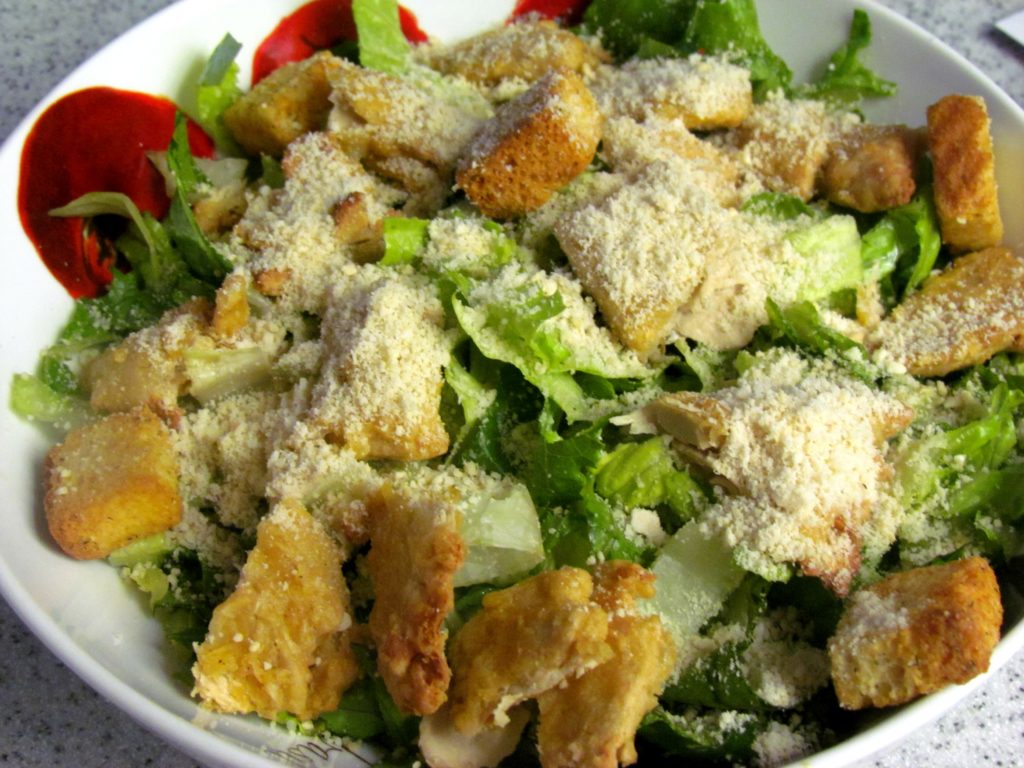 I generously sprinkled it on top of caesar salad, and am planning on topping broccoli with it sometime soon. It's so tasty!
Apple Muffins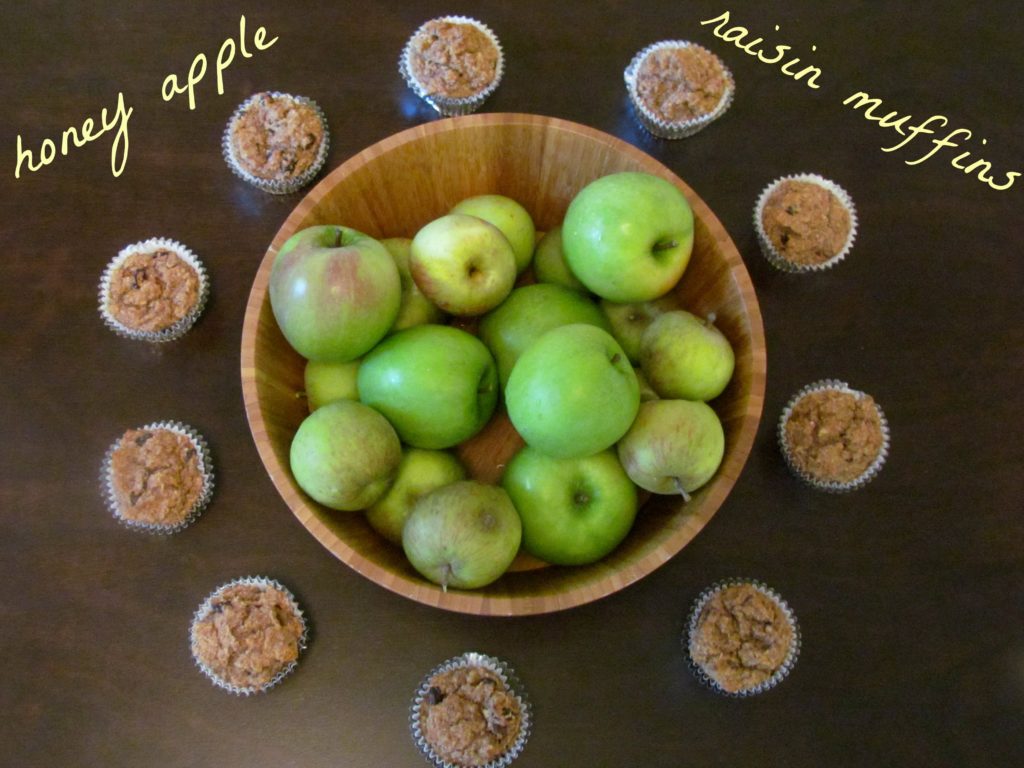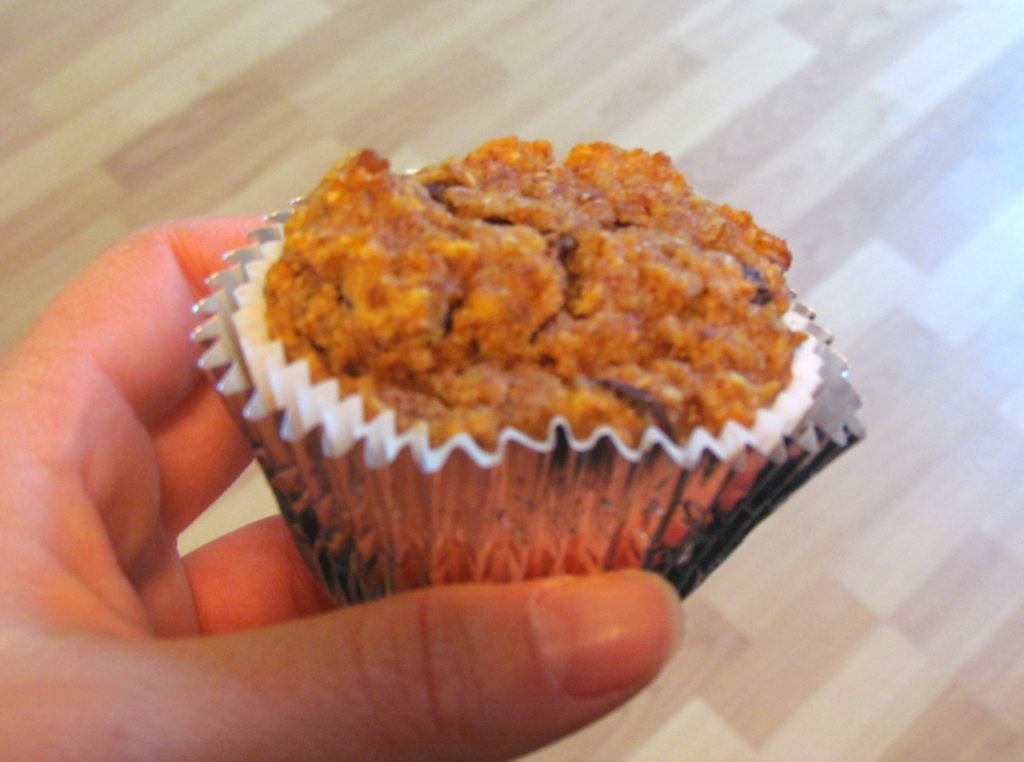 I posted this muffin recipe in this post after I went apple picking in the fall.
White Bean Cashew Dip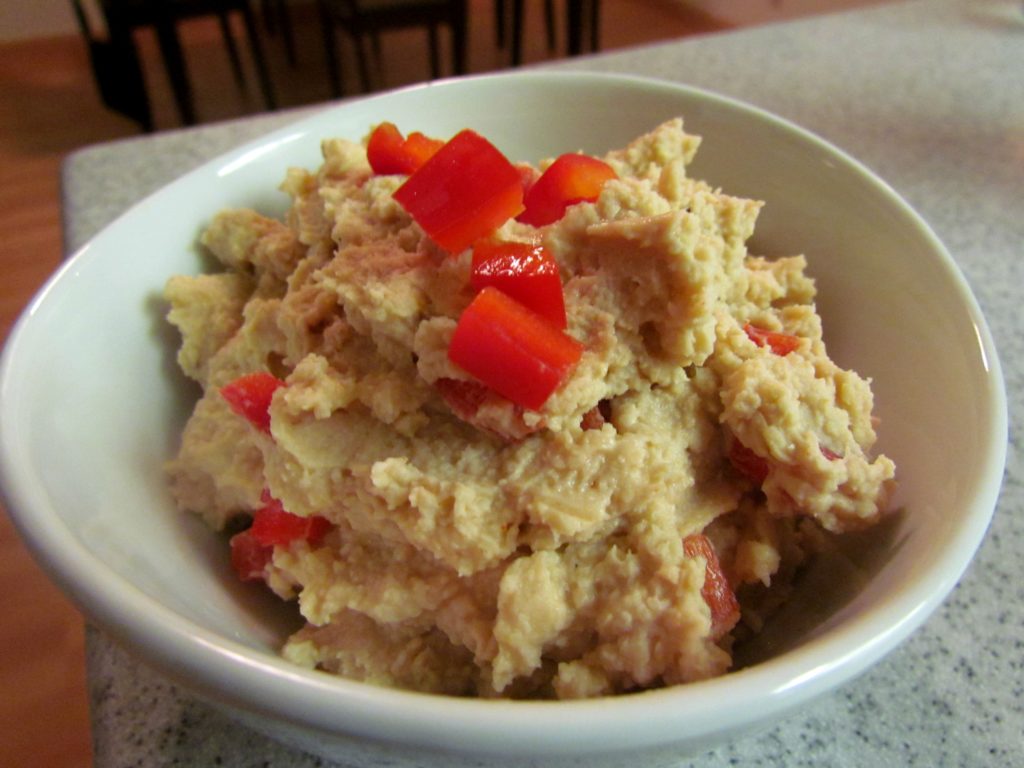 Great for dipping with crackers, carrots, celery and pita chips!
Butternut Squash & White Bean Soup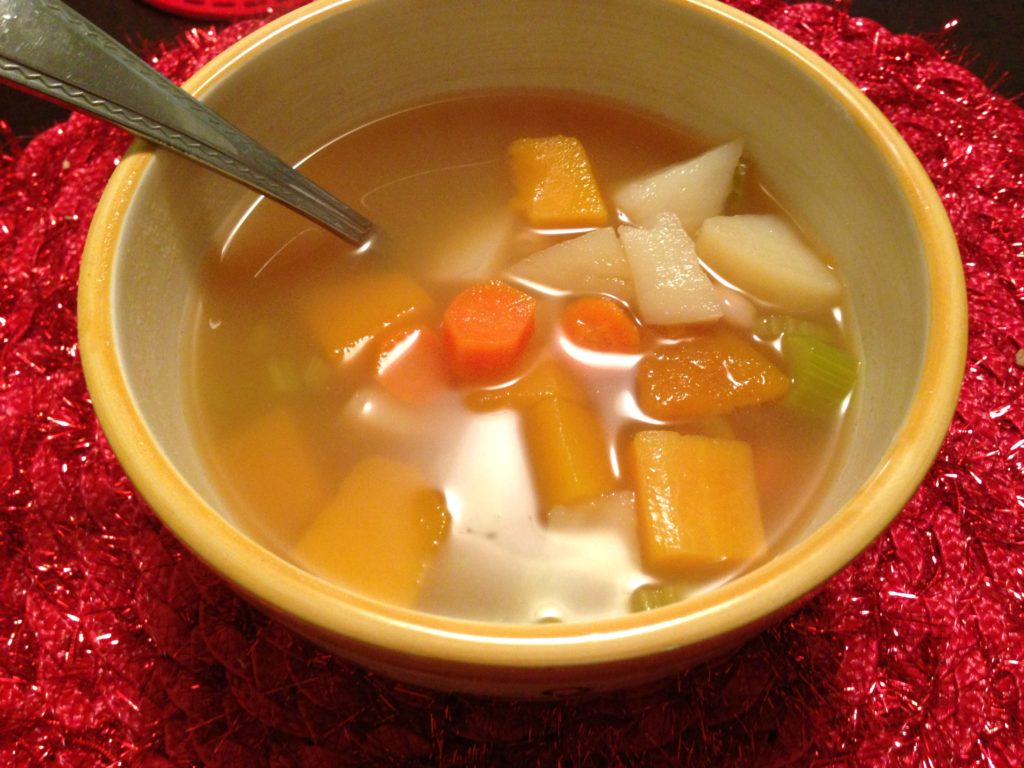 I just tried this recipe for the first time last weekend, and both my hubby and I loved it. It seems like it would be kind of plain, but it was simply delicious. Laura wasn't kidding when she said that the soup is hearty and filling!
Party Potato Skins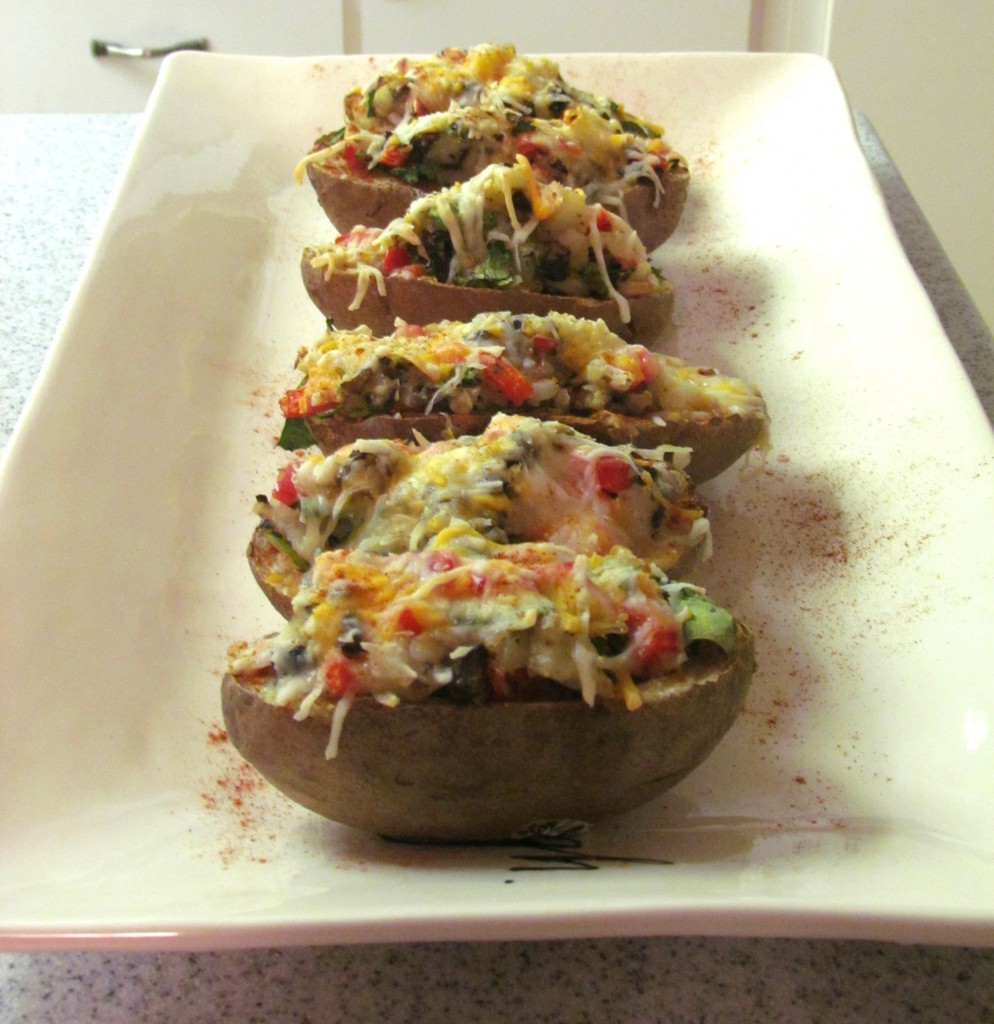 I love spicing up potatoes by scooping out the flesh, combining it with other yumminess, then stuffing it back into the skins to bake. In this recipe, the potatoes are stuffed with cremini mushrooms, baby spinach and red pepper.
As far as cons of the book, the only thing I'm not crazy about is the number of recipes with tofu in the ingredient list, only because I feel kind of so-so about tofu. I'll cook with it here and there, but I don't like to use it as a "hidden" ingredient in recipes, because I feel like I can still taste it. The book includes tofu in a lot of salad dressings and desserts, which I tried, but it's just not for me. With that being said, I'm still a fan of the book and that's the only thing I didn't like about it. There are some other recipes I'm looking forward to trying out from Jazzy Vegetarian Classics, including polenta pizza and apple tart with blueberry glaze. I'm sure that this book will come up again on my blog sometime soon! You can check out more about it here.