Hi friends!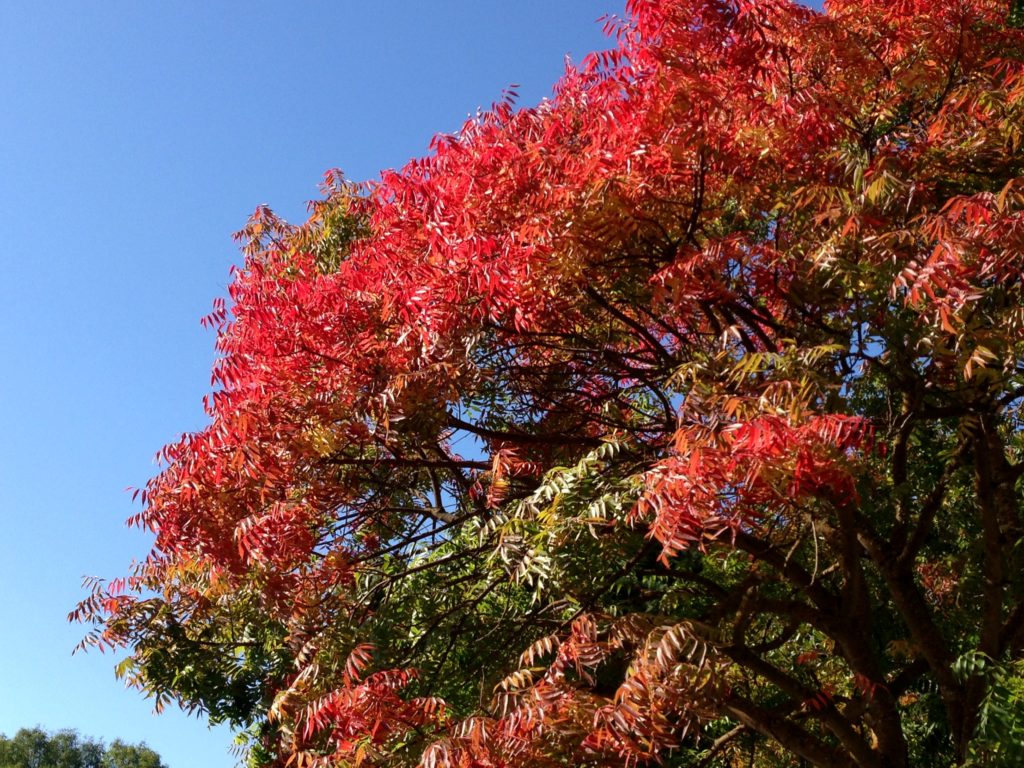 Anyone else psyched for Thanksgiving? It's 4 PM on Tuesday and I'm already done with my work week! Tomorrow my hubby and I are heading down to San Diego for the rest of the week, and I'm really looking forward to it. It's crazy to think that I haven't been back to San Diego since moving from there to the Bay Area earlier this year — which was already 7 months ago. I adore SoCal and my friends there, and we have a lot of fun things planned!
First up, my weekly autumn slim down recap:
With the exception of indulging a little bit more than I had planned on last weekend, the past week my eating has been super healthy and my workouts have been great.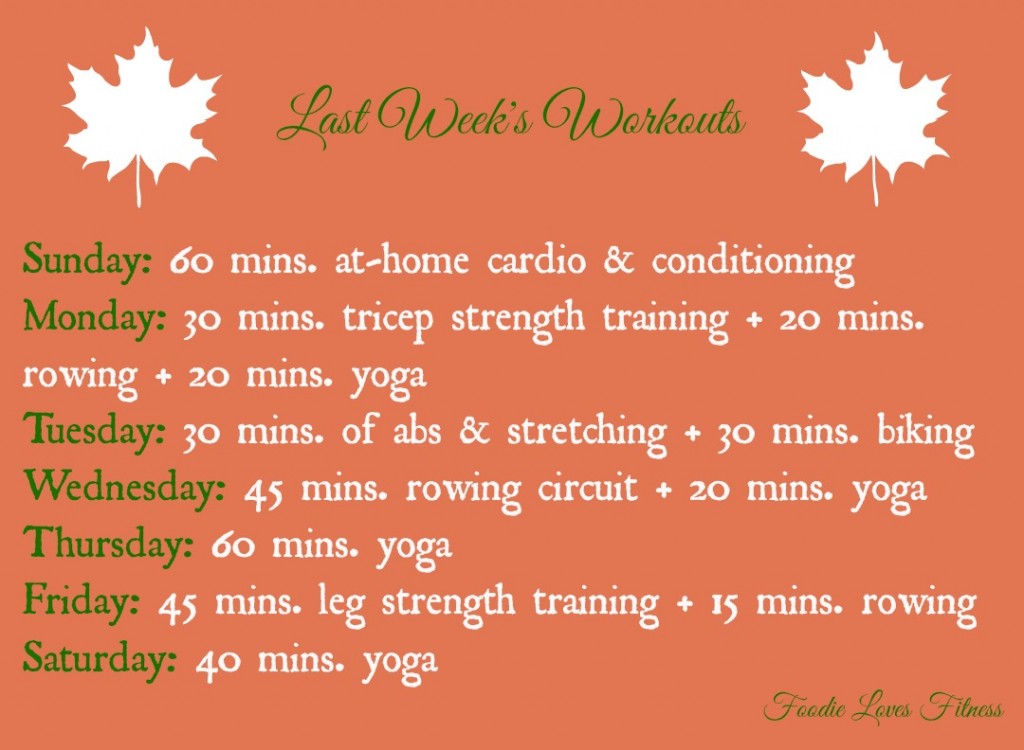 I've really been enjoying writing down my workouts on a daily basis. It allows me to look back at the whole week and recognize how much time and effort I've put into exercising.
For some reason I didn't lose an ounce of weight, but I'm not really stressing over it. My plan for this week is to be mindful but enjoy all of the good eats of Thanksgiving and San Diego in moderation, be as active as I can, and just to maintain the weight that I'm at. To me, it's just not realistic to set a goal of losing a pound or two over a holiday week when I know I'll be splurging. I think that after losing a couple pounds, I'm at this sort of sweet spot, comfortable weight, and have probably plateaued. But after this week is over, I'd like to kick it into high gear for a couple weeks before I fly to Jersey to spend a few weeks with my family and friends for Christmas (and my entire schedule and routine is derailed!). The holidays are such a hectic and fun time, but I set a goal to tone up a bit more, and I'm going to keep at it!
Secondly, I have news to share with you guys…. yesterday I enrolled at the Institute for Integrative Nutrition! Come January, I will be a student again. I figured I already have a full-time job, freelance work, a slew of activities I commit myself to on an almost daily basis like blogging, working out, taking Harley for long walks/hikes, and cooking, plus squeezing in a couple hours a week of volunteering at the Humane Society, so why not add school to the mix right?! 😉

When I told my sister, a current college student, the news, she said, "Why would you do that to yourself?!!"
Well, I am so passionate about living a joyful, heathy life and sharing my knowledge & love of eating delicious eats that not only taste good but are good for your body, staying active, and pursuing the things that make you happy — and for me, continuing my education in this field is one of those things!

In a nutshell, IIN is a year-long online course to become a certified health coach. Ever since I completed my bachelor's degree, I've wanted to go back to school. I'm actually a big dork who loves to learn and I'm a total overachiever (I graduated with a 3.96 GPA, thank you very much!), so I think that working this program into my schedule is just something that seems to fit and can only benefit my career and personal development. You all will be along for the ride, as I'm sure that I'll be chatting about interesting aspects of the course on the blog!
Well, I'm off to get a workout in before getting ready for my trip to San Diego and coming up with a dessert for Thanksgiving. Wish me luck!
Question: Have you ever considered going back to school, and if so, what for? If you're a current student, what are you pursuing?