Hi there!
Hope that you've been enjoying your weekend. Mine has been nice and relaxing. Usually when I get back from traveling, especially with jet lag and all, I feel like I need a good week to recover. This feeling of getting back into a groove has started to take shape, but it won't last… because I have a work trip to Seattle this week! I'll only be gone a couple of days though.
With prepping for my Amsterdam work trip and getting ready for vacation, being gone a couple of weeks, and now getting myself organized back at home (hello tons of work to catch up on, piles of laundry, a needy puppy and a dirty house!), I feel that I haven't been at all creative in the kitchen in probably about a month. With nothing on my schedule this weekend, I was happy to have time to get my kitchen mojo back. I came up with several recipes I'll be sharing with you guys, and today I'm taking a travel recap break and instead talking about this: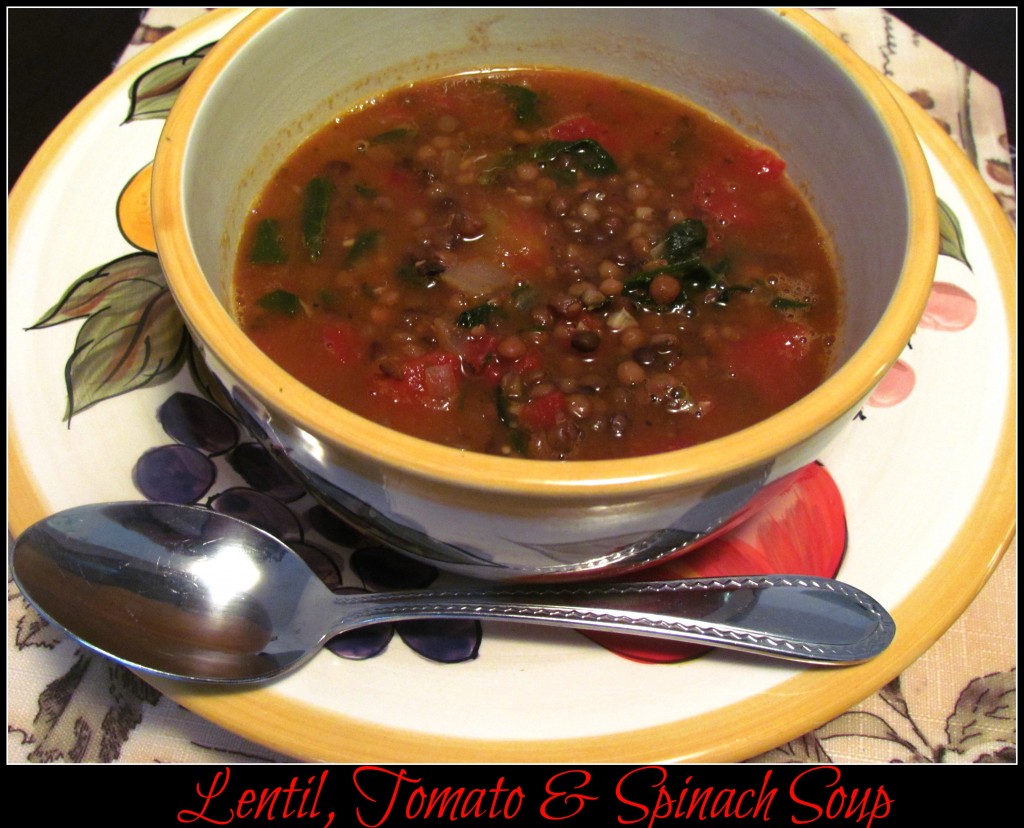 A couple days ago I caught a bit of a cold, and anytime I'm not feeling my best with a heavy head, I crave soup. Warm, hearty, veggie-packed soup.
Given my recent obsession with lentils, I felt like creating a soup recipe centering around lentils needed to happen. I wanted the soup to be packed with vitamins and goodness, and to be pretty easy to throw together. This soup is exactly that, and delicious to boot!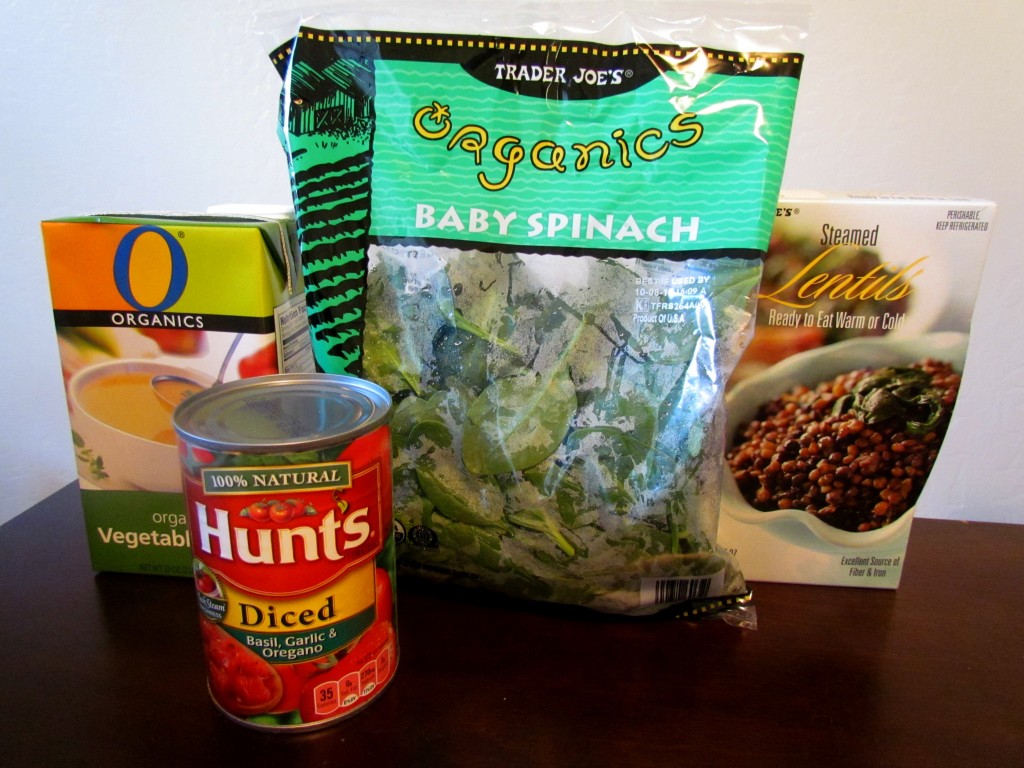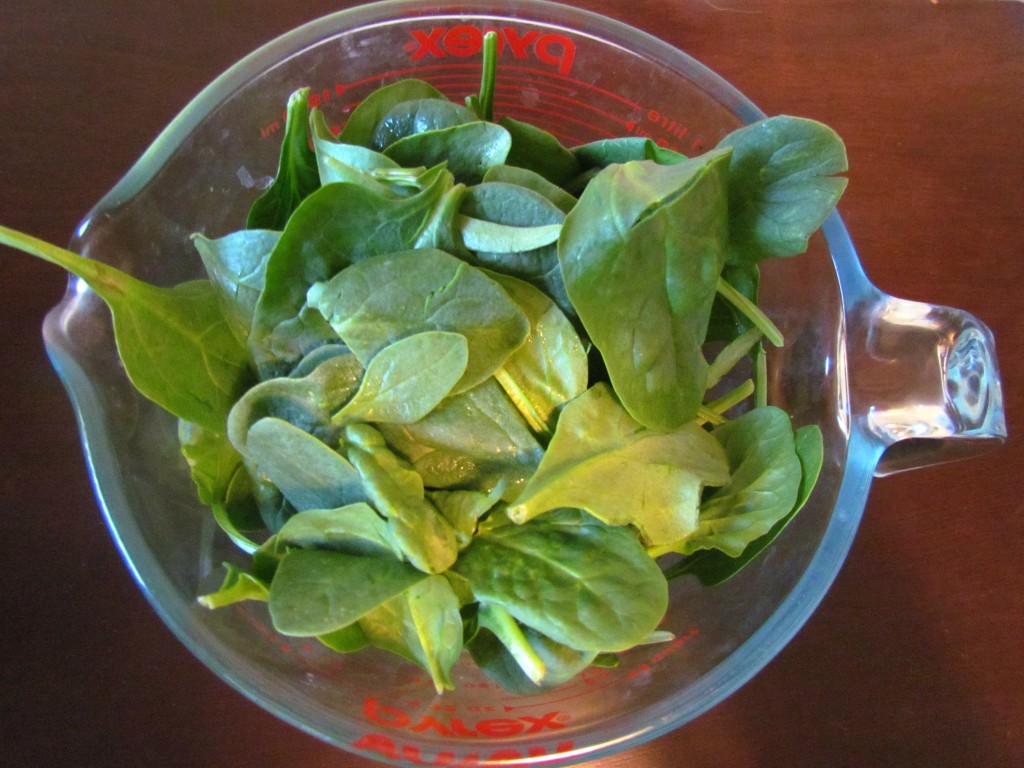 I made it even easier by picking up precooked lentils from Trader Joe's, but if you've got the time, you can use dried lentils and cook them yourself beforehand.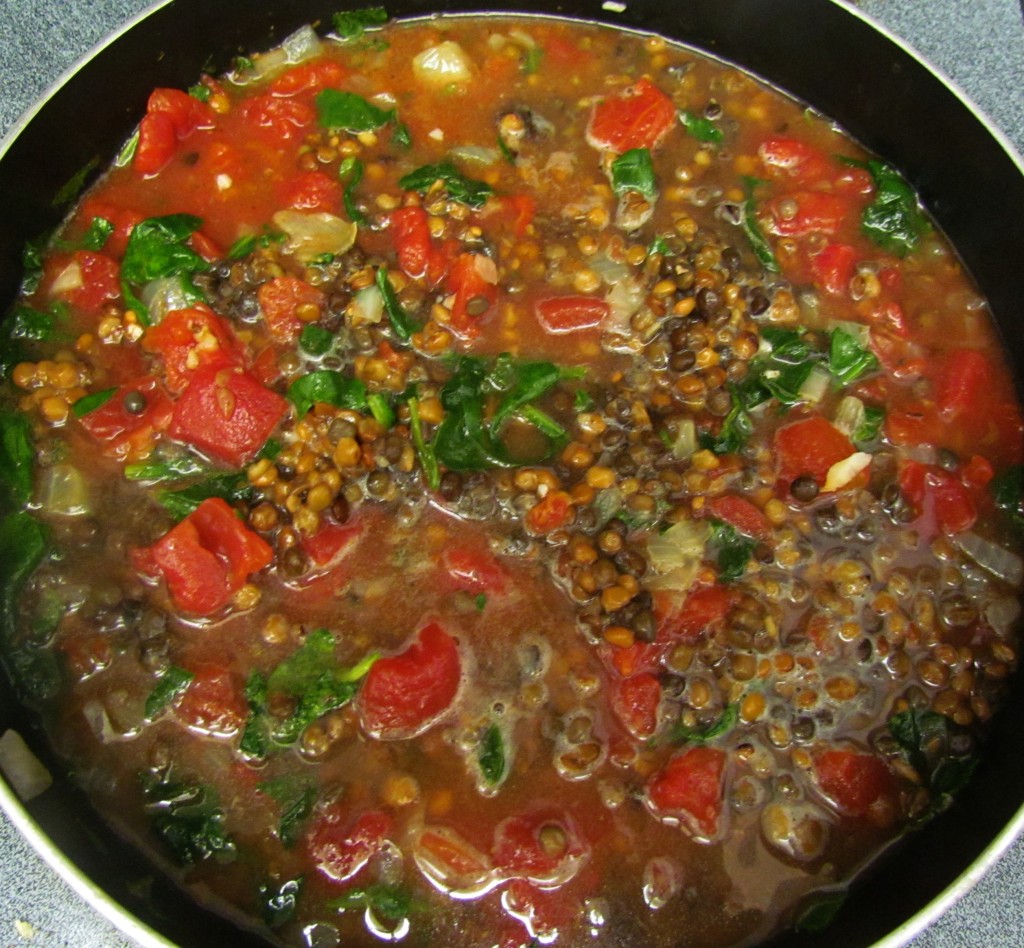 Pick up some fresh bread (or make some yourself, if you're an over-achiever!) to dip into this wholesome soup to make it even more awesome.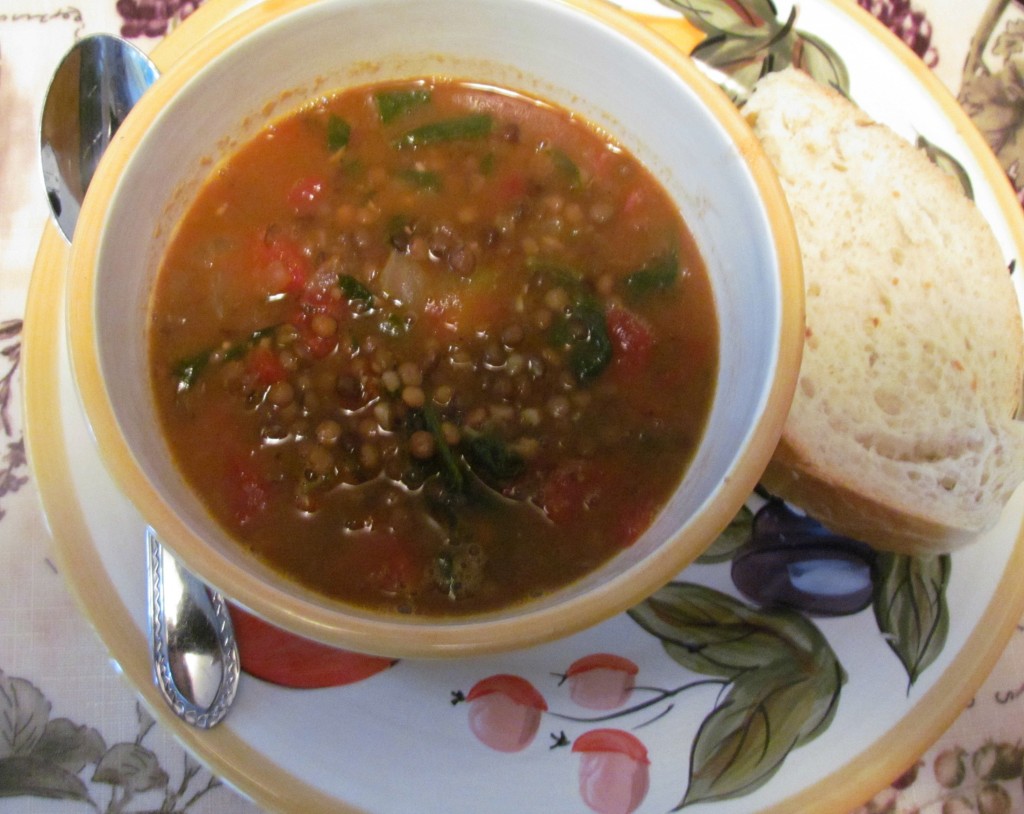 Lentil Tomato & Spinach Soup
Author:
Foodie Loves Fitness
Prep time:
Cook time:
Total time:
Ingredients
2½ cups prepared brown lentils
4 cups baby spinach
1 14-oz can diced tomatoes (I used one seasoned with basil, garlic & oregano)
3 cups vegetable stock
½ TBSP olive oil
1 garlic clove
¼ yellow onion
1 TSP cumin
½ TSP black pepper
½ TSP salt
Instructions
Roughly chop the spinach, and mince the garlic and onion.
In a deep large saucepan, heat the olive oil over medium heat. Add minced garlic and onion and cook until lightly browned, about 5 minutes.
Add the spinach and cook until wilted.
Mix in the lentils, can of tomatoes, and vegetable stock, and stir to combine well.
Season with cumin, pepper and salt.
Simmer the soup uncovered for 15 minutes, or until soup is at desired consistency.
Serve immediately with fresh bread.
Notes
The soup will thicken a bit more after it's done cooking, so you may want to remove it from heat when it's a bit soupier than you prefer. For leftovers, you can simply add more vegetable broth to the soup before reheating.
Nutrition Information
Calories:
206,
Fat:
2 g,
Carbohydrates:
32 g,
Sugar:
5 g,
Sodium:
842 mg,
Fiber:
12 g,
Protein:
14 g
I'm off to get packing and ready for a very early morning!