For all of my readers in the U.S. and Canada, YAY for Labor Day weekend! I'm looking forward to what seems like it'll be a pretty low-key next couple of days.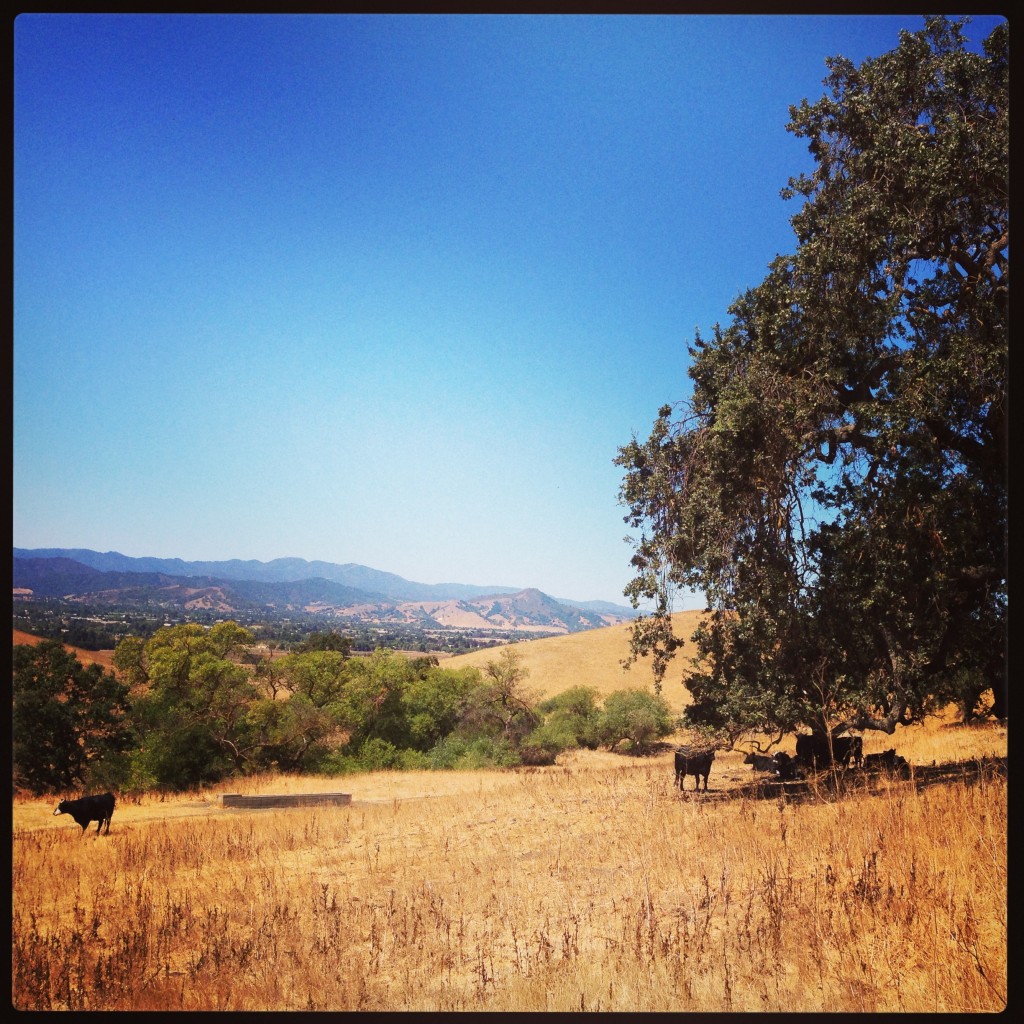 Today I decided to try getting back to my usual Friday routine of going for a hike with Harley girl. I haven't hiked lately since getting a boot on for my foot injury, but now that the cast has been off for a week and it's feeling pretty good, I figured I'd try to do a somewhat easy & short hike.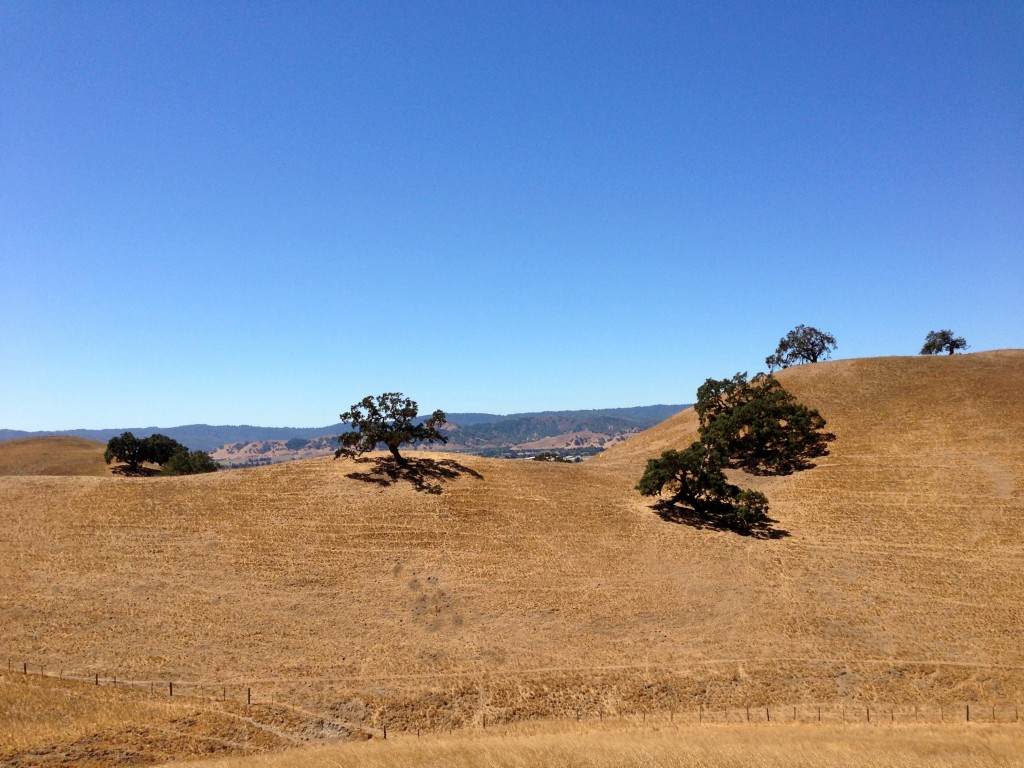 Quite honestly, I've been dying to go hiking. The views are so gorgeous around here, and I just adore getting some fresh air and clearing my mind during a hike.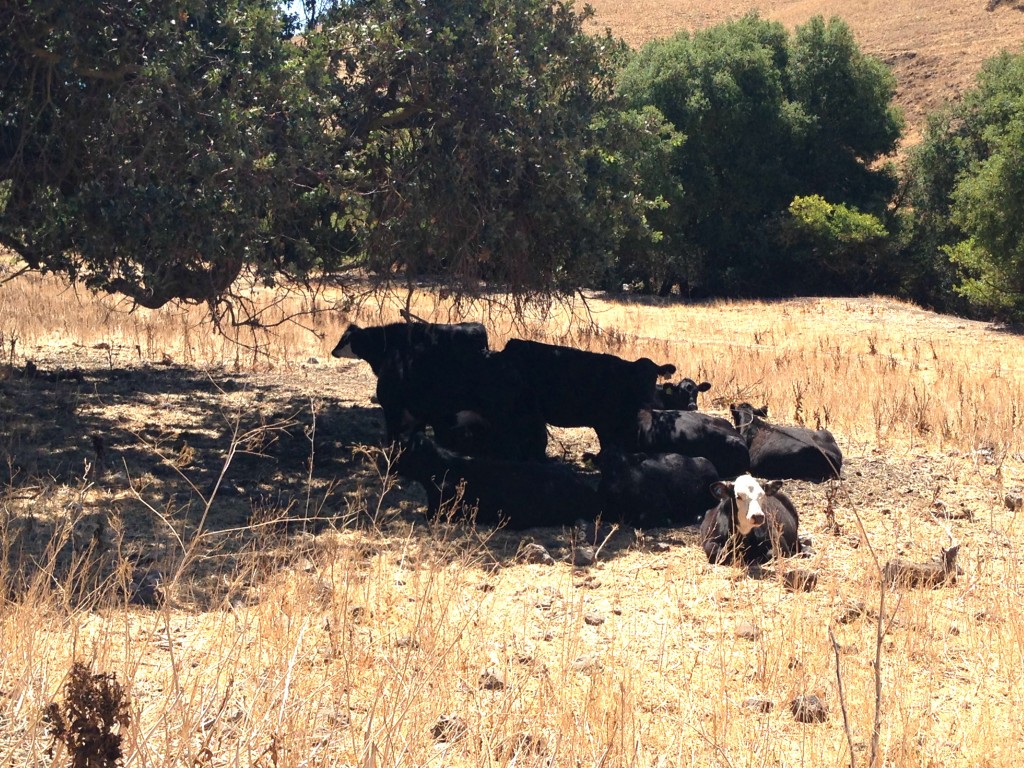 After a nicely productive morning of work, I took Harley to our usual nearby park that we hike at for a lunchtime workout. It's pretty toasty out today – about 90 and bright sunshine – and we were both sweating in no time (Okay, Harley was more panting than sweating).
What I didn't count on was the fact that my dog has gotten a bit out of hiking workout shape! I was planning on hiking for 60-90 minutes, depending on if I was feeling foot pain or not, but after 25 minutes, Harley kept stopping at trying to turn around. It probably had to do with the heat too, but I couldn't help but think that she hasn't hiked any hills in a bunch of weeks and because of that, was probably easily fatigued.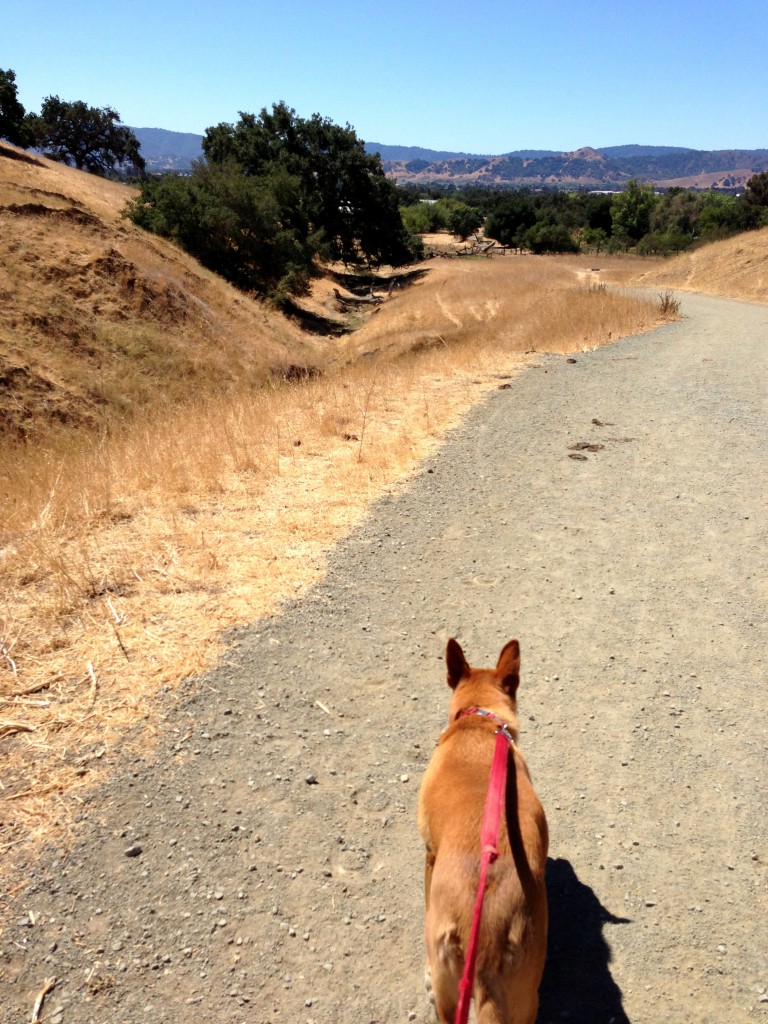 Harley pulling leading the way back 
We turned around and it worked out for the better, because my foot/Achilles/soleus of my calf were starting to tweak anyways. I thought that a short hike would be okay, but maybe I'm not quite ready yet to put that much pressure on my foot. I plan on icing it a lot over the weekend, doing yoga and some low-key exercise (which may be hard since it'll probably be beautiful outside and I'll have time for long workouts!), and I'll see how it feels.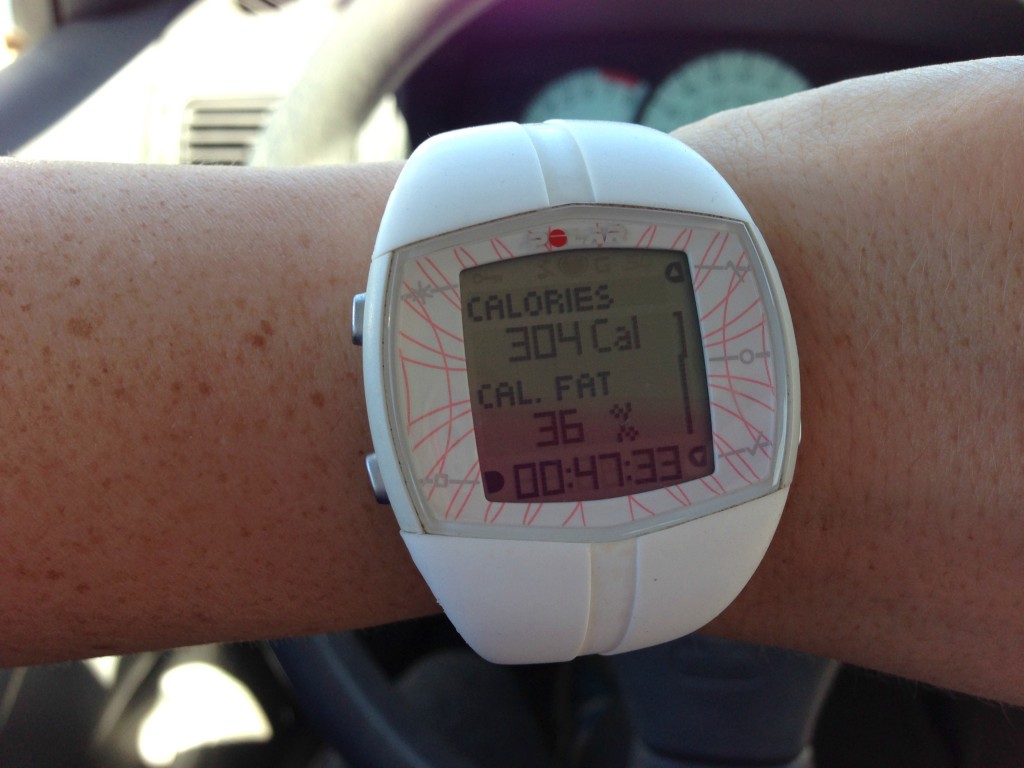 Harley acted like a drama queen and laid in the shade of the car parked next to us when we got back to my car. Got to get her back into fighting shape! 😉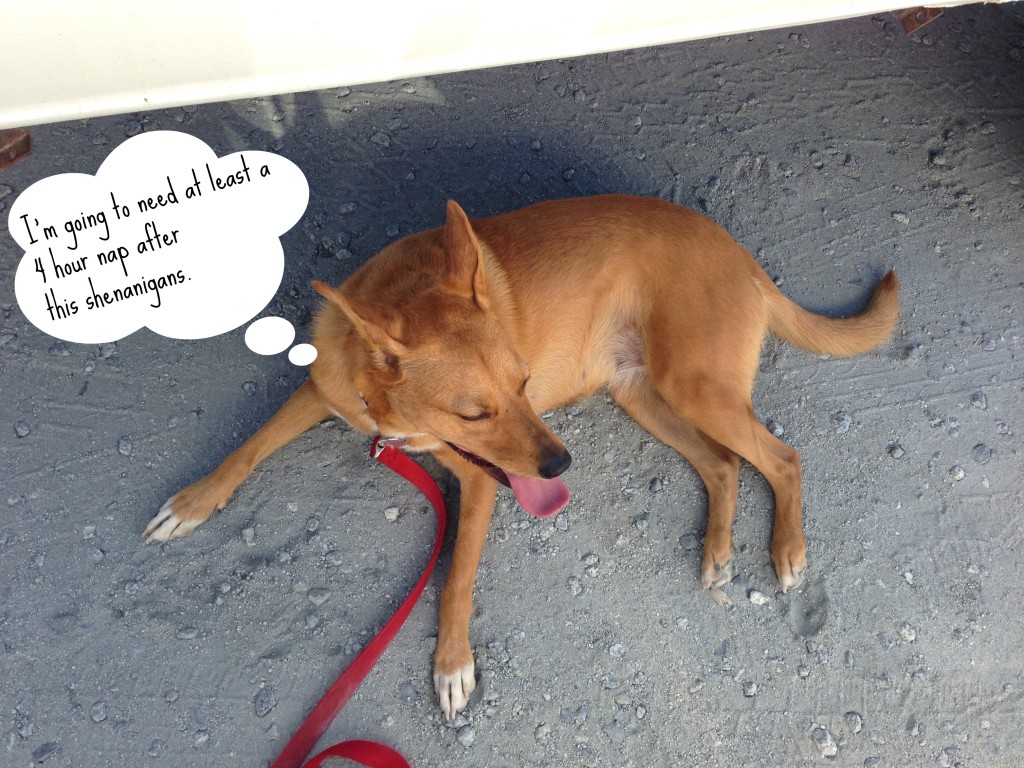 Hope you have a fabulous weekend!!