Hi friends!
Hope you had/are having a wonderful weekend. Mine has been a lot of fun, and it's not quite over yet! I think that True Blood episodes make Sunday nights a little bit more fun. 🙂
Here are some snapshots of my weekend: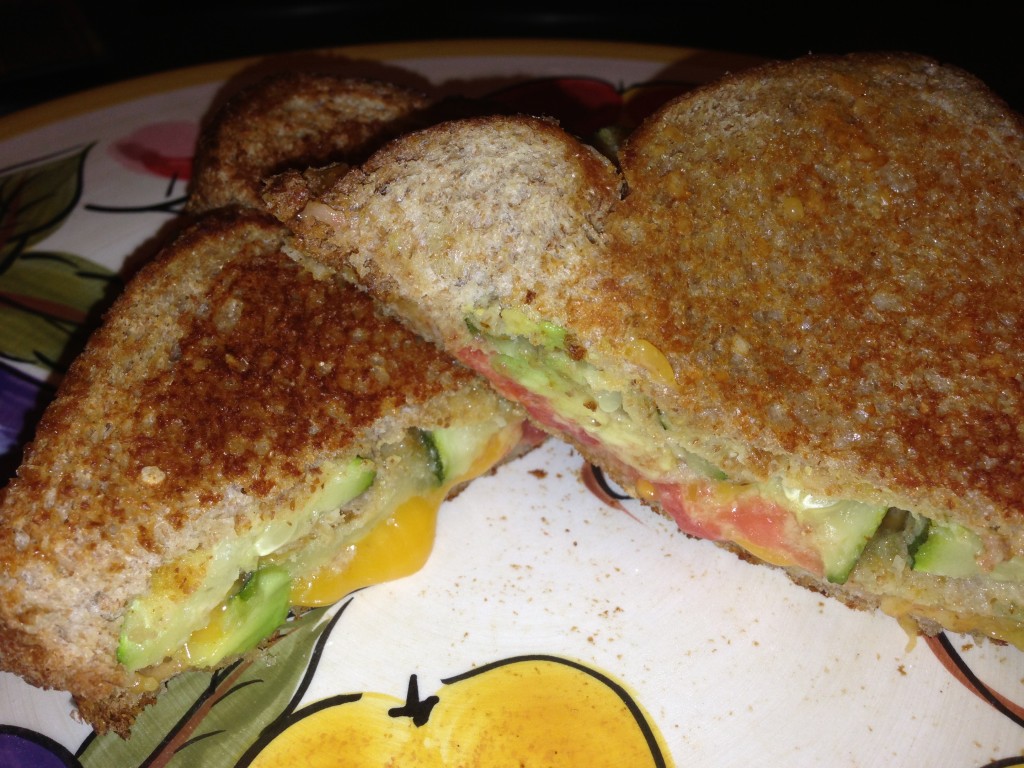 I broke my weeklong hiatus from dairy with an even more awesome grilled cheese than I made last week: fried zucchini + cheddar + avocado + tomato [from my own plant] + horseradish mustard on whole wheat = deliciousness.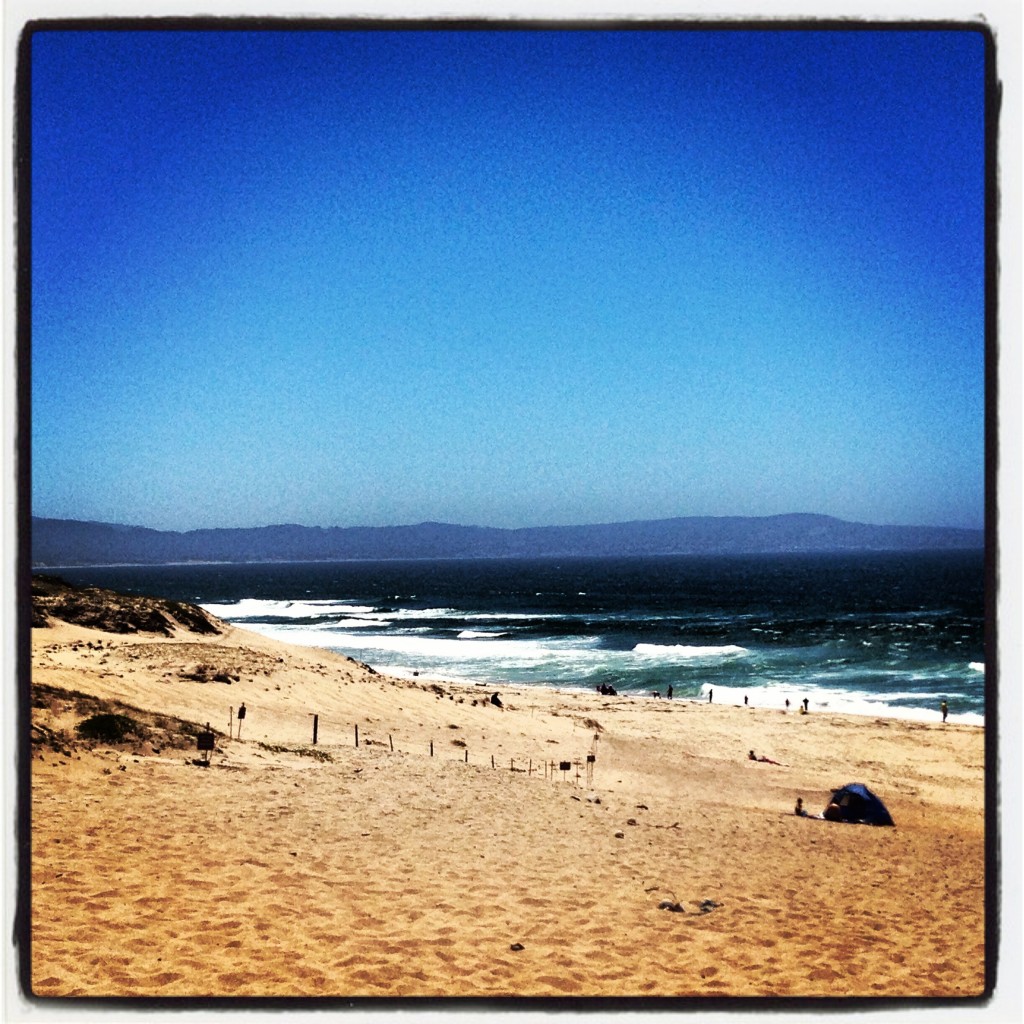 Since it was ungodly hot in my town this weekend, my hubby and I headed to the beach to cool off.  We hit a lot of traffic on the way there and were wondering if going to the coast was a good move, but then we got to the beach in Monterey and it was perfect weather there – totally worth it.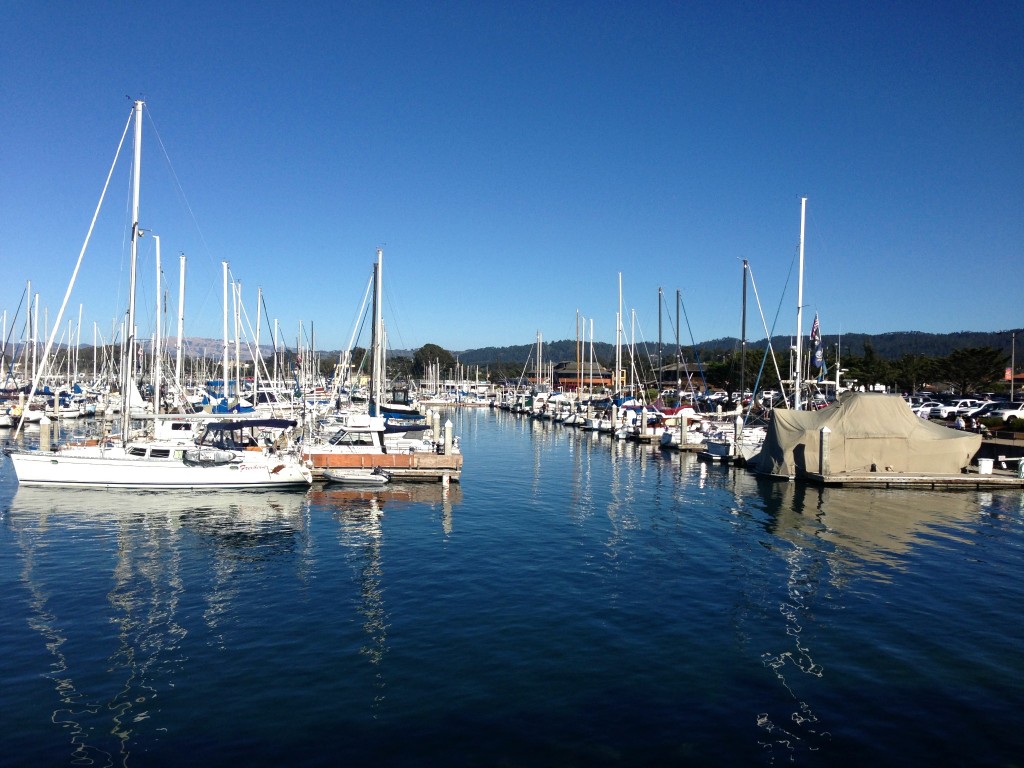 After beachin' it, we went into town to grab a bite to eat and walk around. Not too shabby of a view to enjoy a glass of chardonnay and a salad!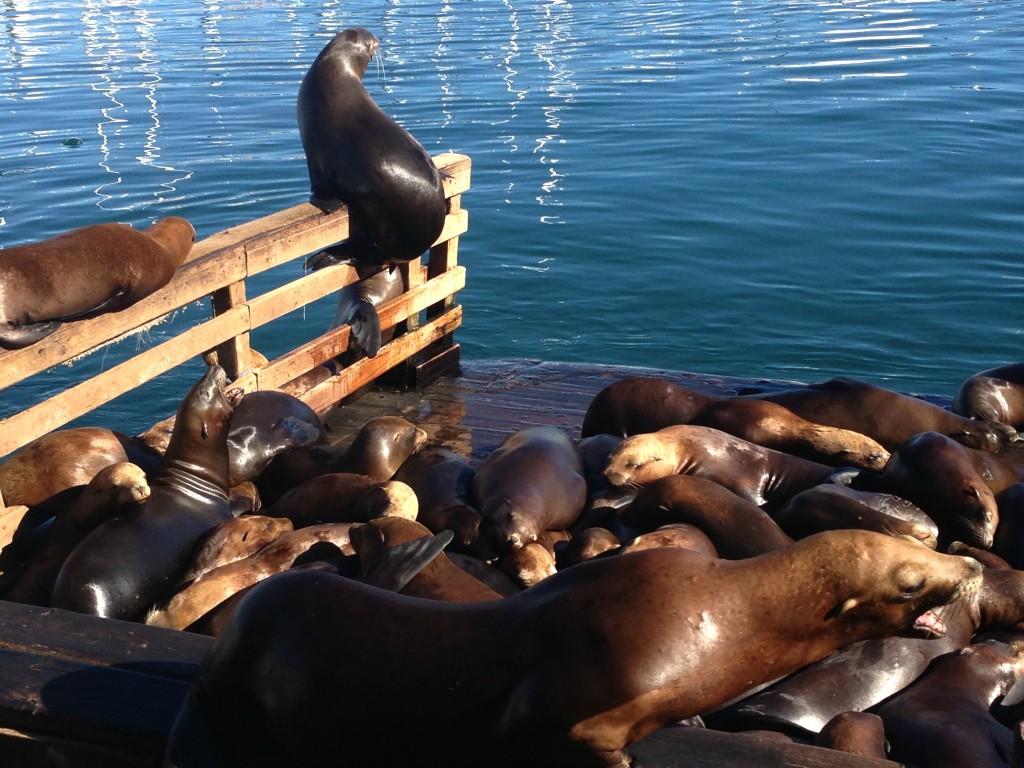 Adam and I spent some time watching some sea lions hang out, which we always love to do. They are such funny creatures!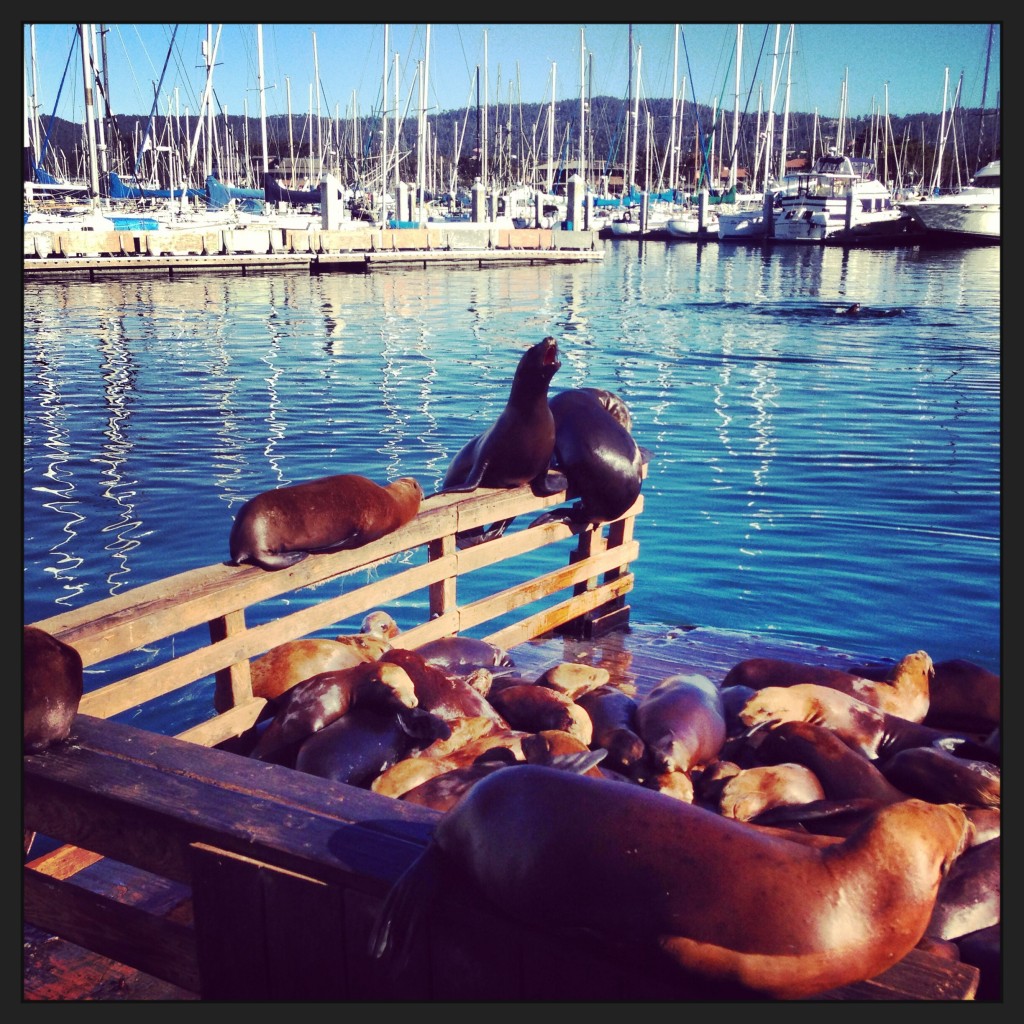 The papa sea lion of the pack was the biggest one I've ever seen before: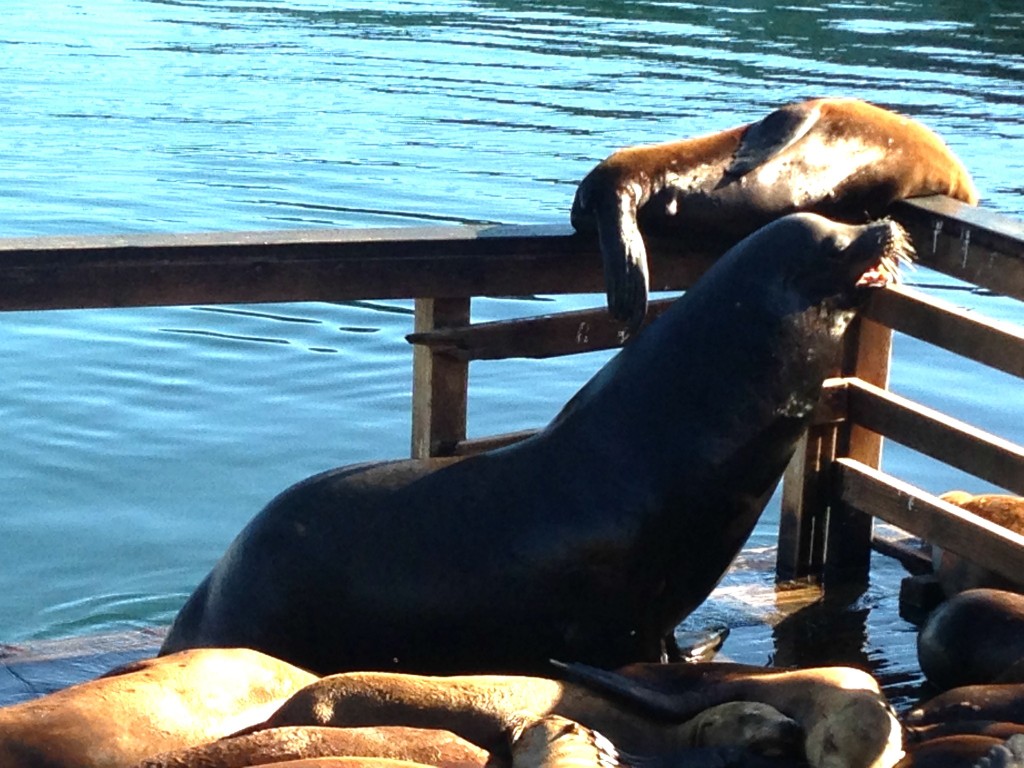 Whoa there!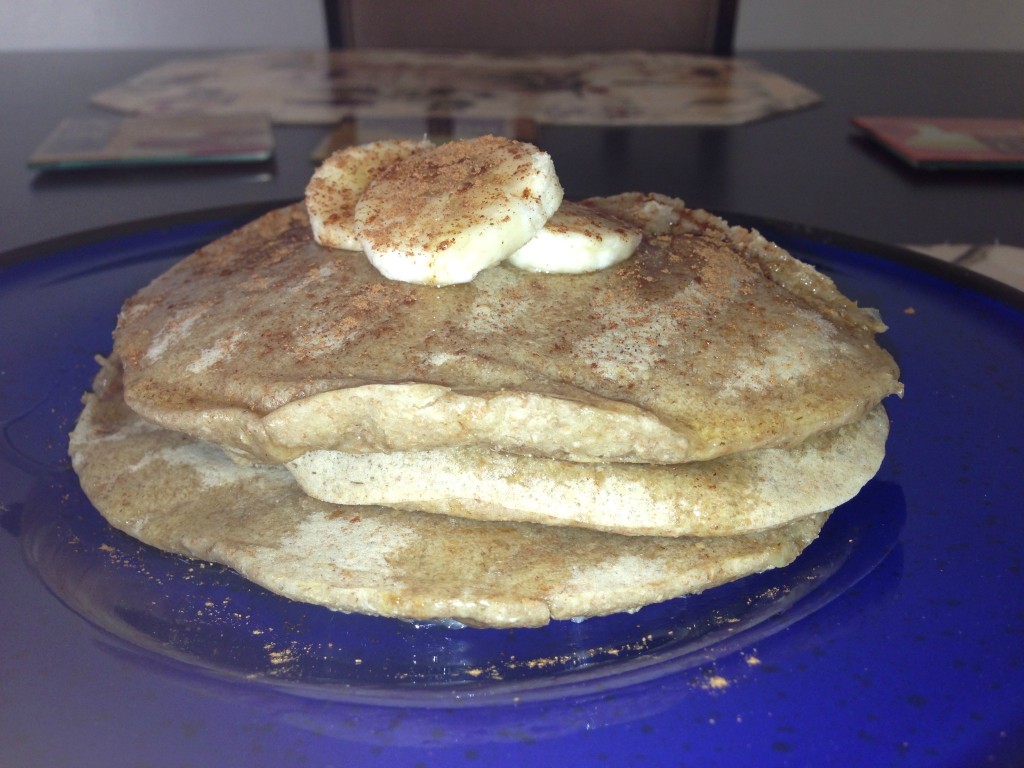 My Sunday breakfast: whole wheat oatmeal banana pancakes with sprinkled cinnamon and drizzled honey.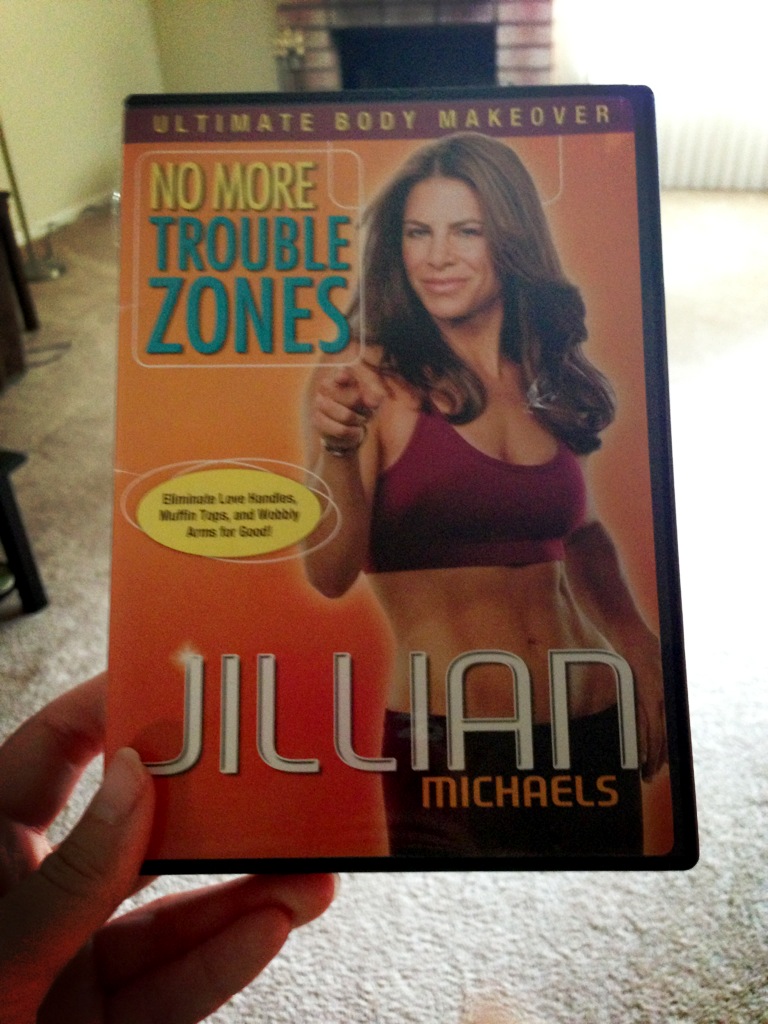 Besides roasting during a half-hour walk with Harley, I kept my exercise indoors today with some Jillian Michaels DVD action in my living room.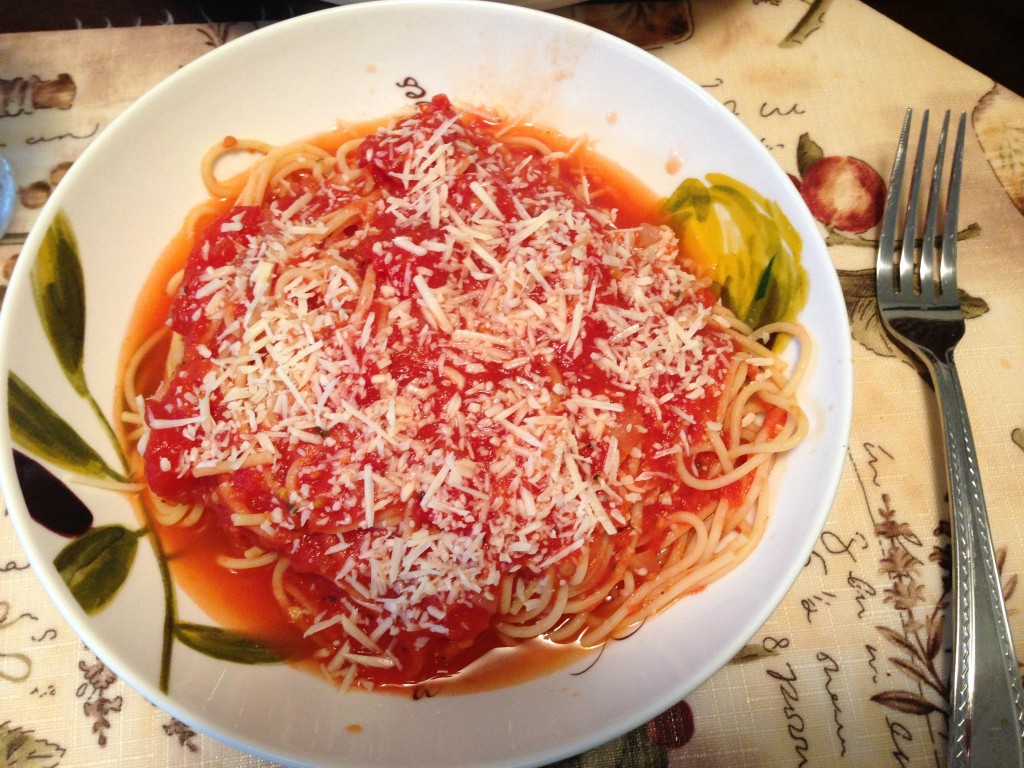 Despite the triple digit weather, I was in the mood for making homemade tomato sauce. I whipped up a big pot for a saucy spaghetti dinner.
In other picture news, Harley's eyes have looked like the devil in almost every photo I've taken of her as of late. Case in point:
Speaking of being devious, Harley has been a very naughty puppy. She likes to hang out and sunbathe on my patio where my plants are, and lately I keep noticing her sniffing around near them. I know that I've mentioned it here and there, but I've been growing a couple of things: strawberries, mint, basil, tomatoes and bell pepper. I thought that Harley was trying to eat the dirt, because she's a weirdo like that. But this evening as I was making my tomato sauce, I went outside to grab some fresh basil to chop in and throw in the sauce….
And guess what? My entire basil plant was COMPLETELY GONE! Harley must have been eating it every time I caught her looking guilty over there, and she had even chomped off the little branches of it. While I do find it pretty comical, I was also a bit peeved. Sauce is so much better with fresh basil!! Now I keep referring to her as the basil thief.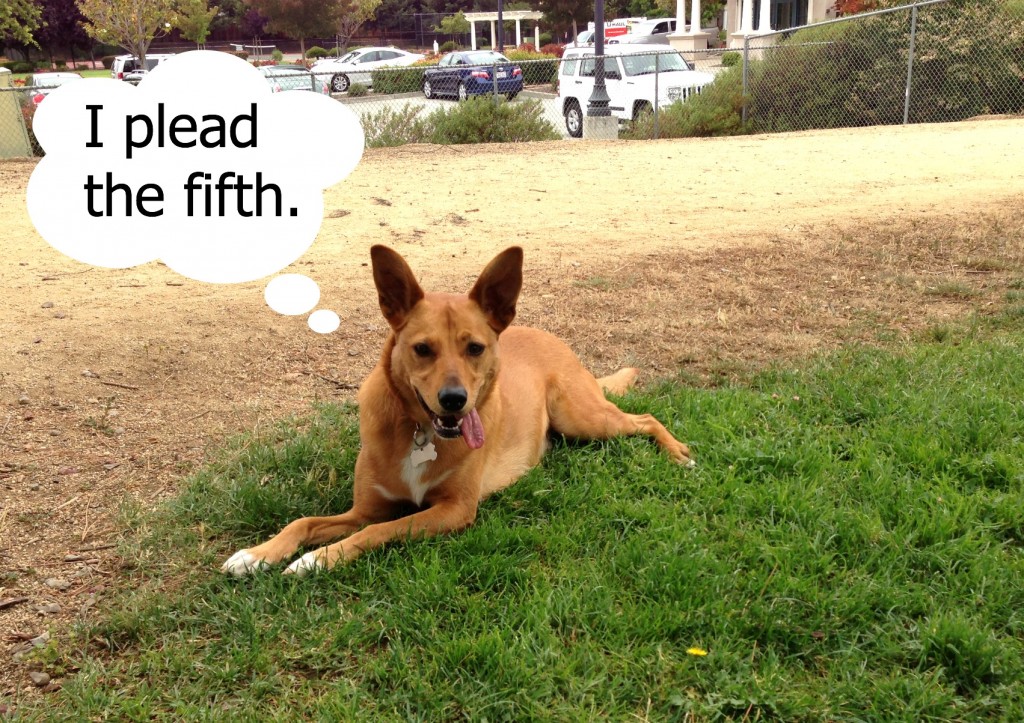 In other news, I've been wanting to share the link to an article I wrote that's up on the Girls Gone Sporty website. As you may or may not have picked up on, I hike all the time and it's my favorite outdoor workout. Since I began hiking, I've definitely realized some important things that make for a happy trail workout. In my article, Hiking 101: Tips for Hitting the Trails, I chat about what some of those things are. Check it out!