Early this morning I was woken up by a very enthusiastic dog. She was psyched to start the day, and wanted to start it now!
I've made it a habit of either hiking or biking on Fridays. Sometimes it's first thing in the morning, sometimes I'm at the park for a sunset workout, and sometimes it falls somewhere in between the two. Between Harley's high energy levels this morning and seeing that the temperature is going to hit 90 degrees today, first thing in the morning sounded like a good idea to me.
So, we headed to a place we've been frequenting – Harvey Bear Ranch County Park: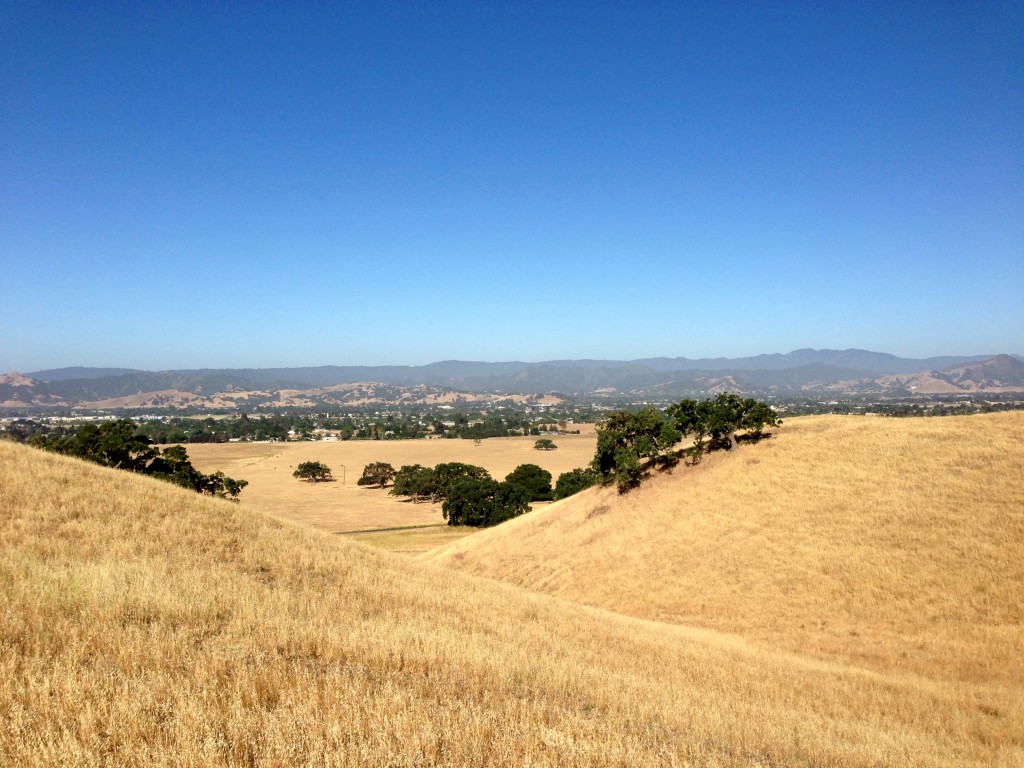 We were there for the perfect sweet spot between the cool night temperatures and the sun getting hot. We hiked before the morning busyness filled the park, and besides Harley's constant attempts to chase the crazy ground squirrels everywhere, it was a really serene hike. This short work week has been super busy, and it was a nice, relaxed way to start off my Friday. Luckily I think it tired Harley girl out: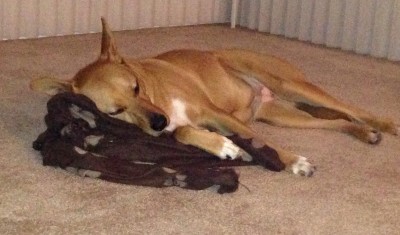 Horrible quality iPhone photo I just snapped, but how sweet is she?!
Moving on, today I'm going to recap my glorious Memorial Day Sunday — which we spent wine tasting all day in Napa Valley.
My hubby and I started off the day at Crane Family Vineyards, a small winery we recently discovered at Trader Joe's and simply had to visit first and foremost because our last name is Crane. To taste there, you have to call and schedule an appointment beforehand, so I made it our first stop so that we'd be sure to make it on time.
The winery is in an unassuming residential area, and as soon as we pulled up and saw the gorgeous view and quaint winery, I knew that I'd like it. When we arrived, the owner Tom greeted us and we quickly found out that he and his parents lived in New Jersey before moving to California. Jersey people unite!
Our experience at Crane Family Vineyards was great. Tom was very down to earth and easy to chat with, and we learned a lot about the history of the winery his parents started while sitting on the patio and relishing in this view: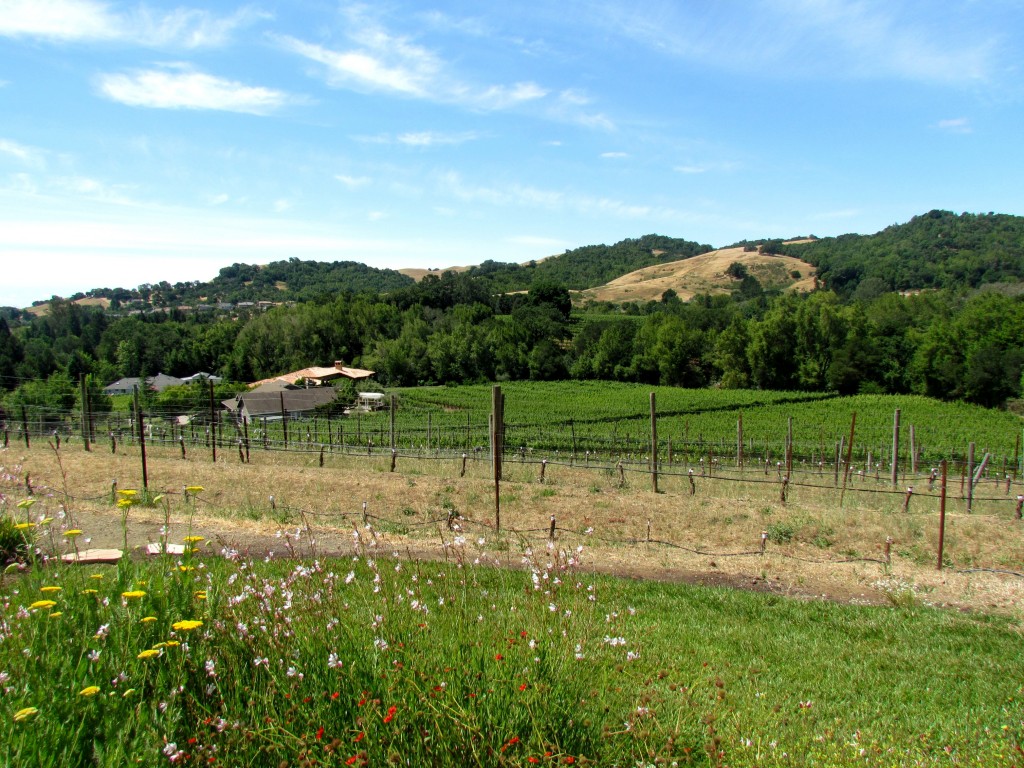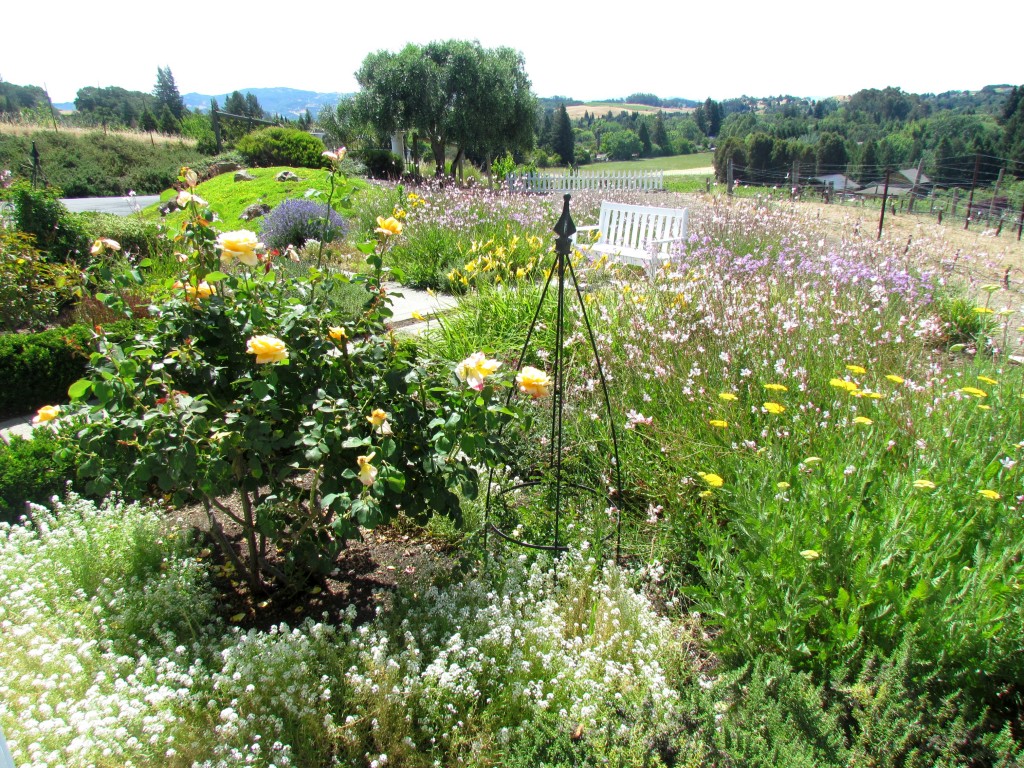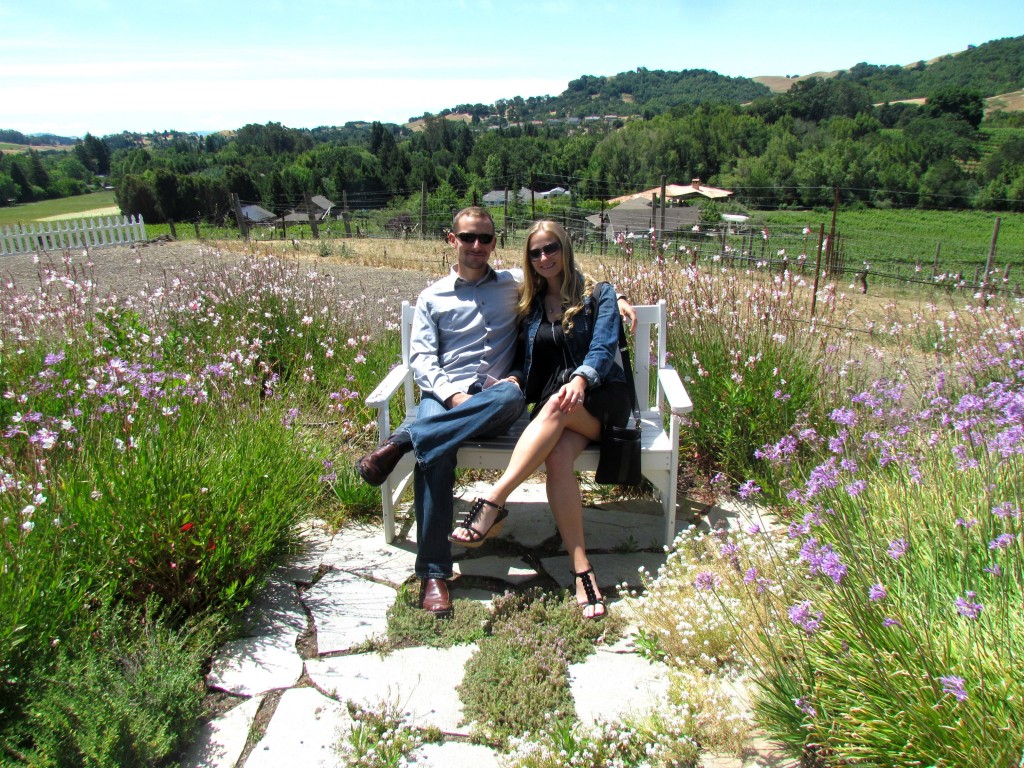 As I'm a fan of smaller, less corporate businesses in general, I really enjoy more boutique, intimate wineries more than the big commercial ones that are so prevalent – especially in an area like Napa. There's just something about getting some one-on-one information about the thought and work that was put into making the wine that sells me. The winery offers a cabernet sauvignon, merlot, winemaker's cuvee, a port, and they recently started making white wine, a chardonnay. I enjoyed every one of the wines we tasted, and we bought a couple of bottles to take home with us.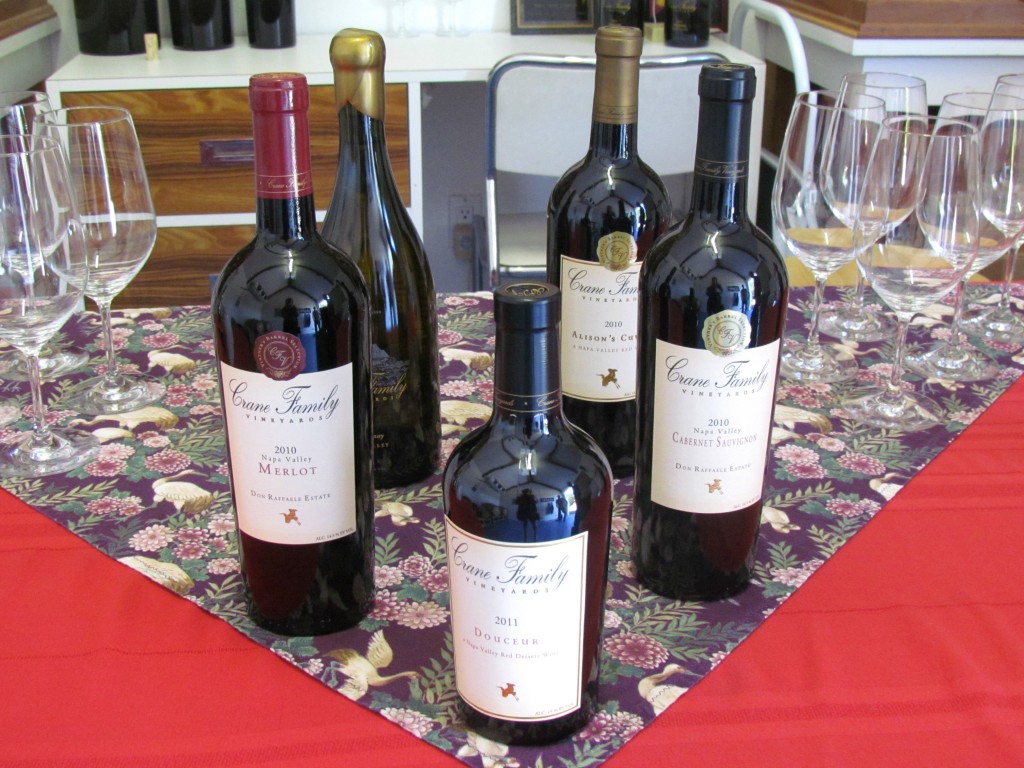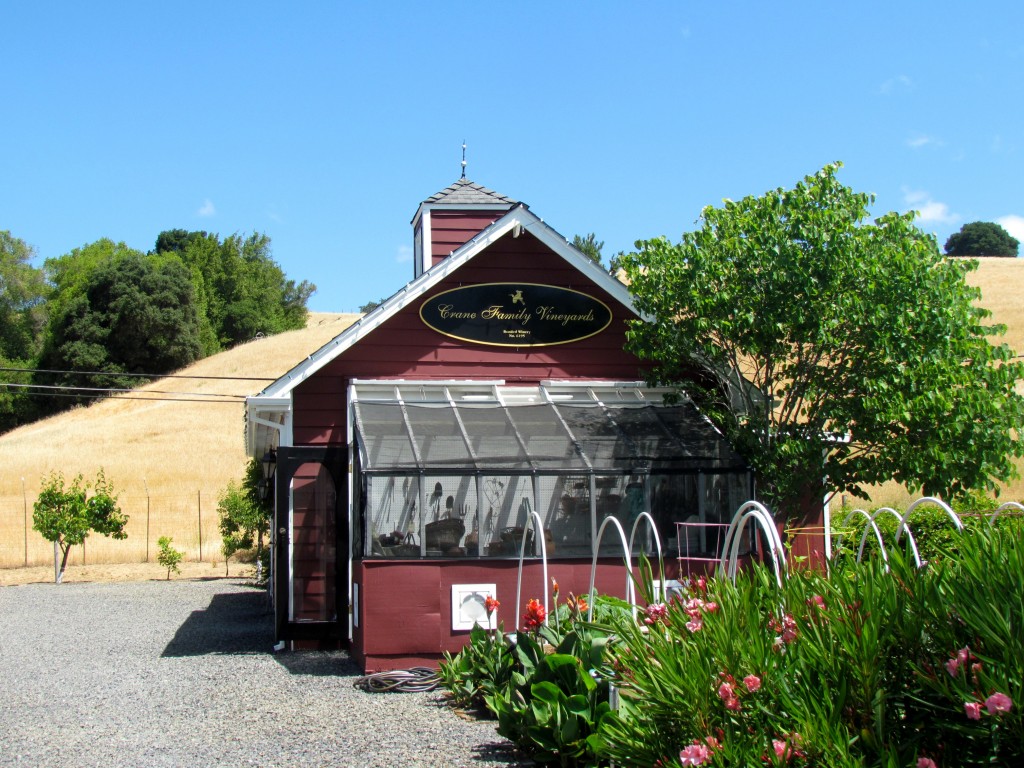 You can sense my enthusiasm about Crane Vineyards in this picture: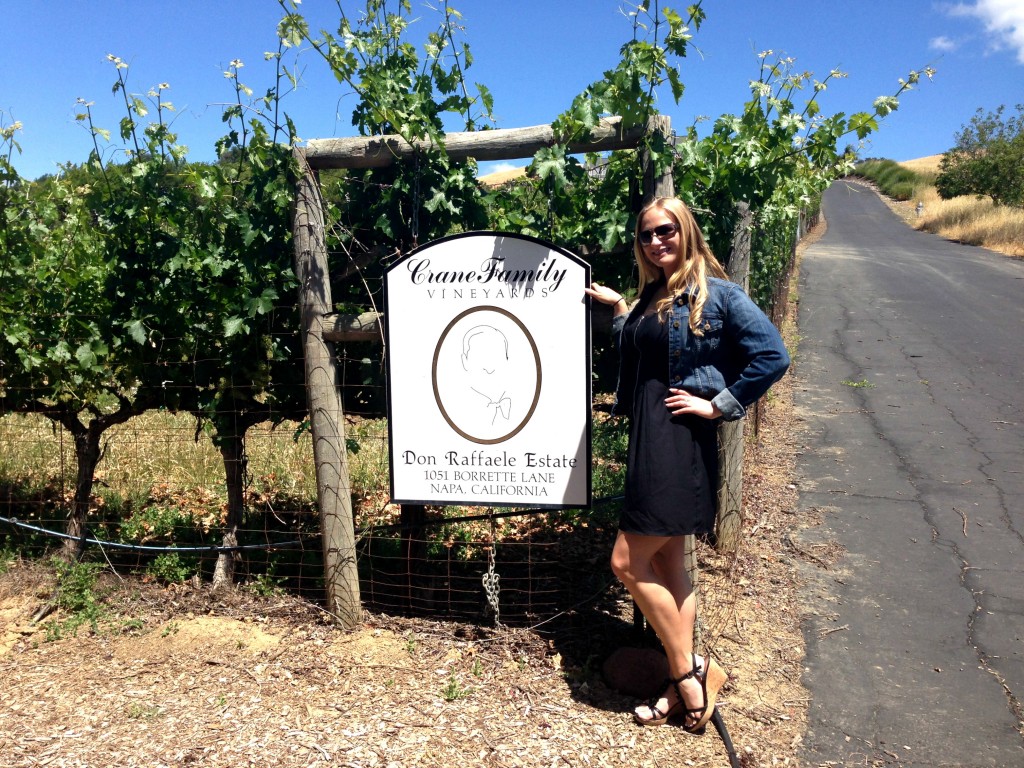 My posing = a little out of control. 😉
After leaving our first winery, we decided to stop at Stag's Leap Winery. We've been there before, and although they are pricey and one of the bigger type of wineries that I mention above, their wine is really good. The wine that we're making is merlot from the Stag's Leap district, so we had fun tasting merlot there (and everywhere else we went) and joking around that our homemade wine will be as good if not better!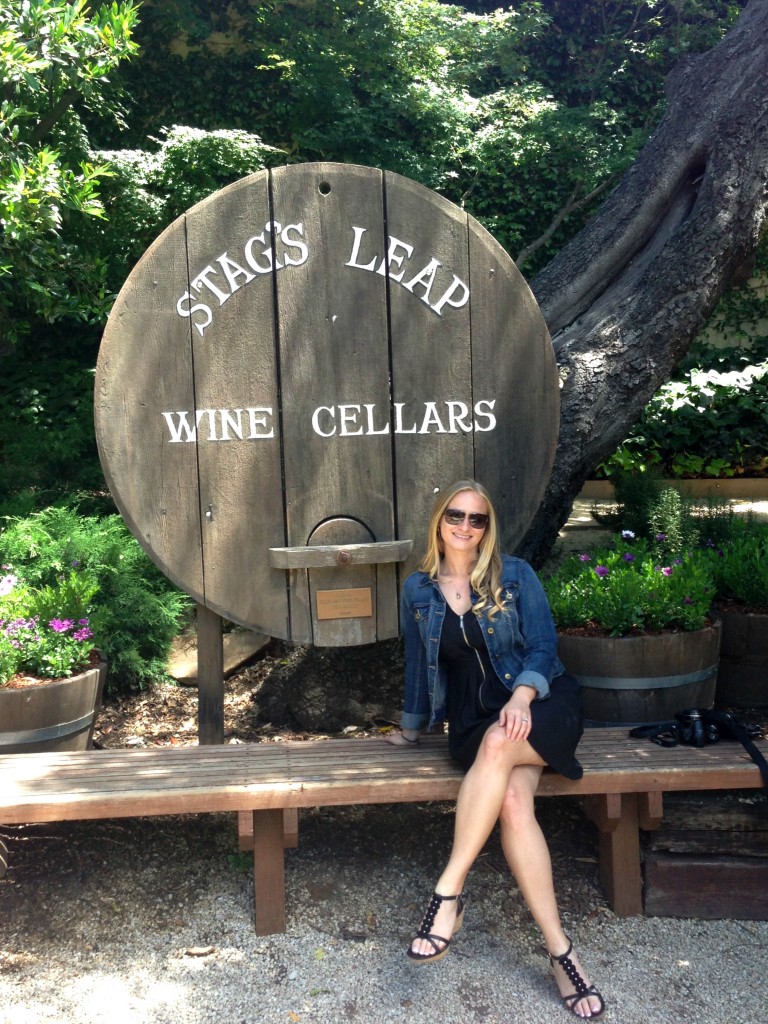 Afterwards, we went to a market/winery we had been to before called V. Sattui to pick up some things for a picnic. It was insanely crowded and we parked literally in the vineyard a mile away. Usually Adam and I avoid crowds like that, but their fresh mozzarella is SO WORTH IT!
After nabbing our grub and waiting on line for about 20 minutes to go to the bathroom, we got the hell out of the chaos and ventured over to a place I had read about in Wine Enthusiast called Rutherford Hills Winery. The magazine noted the winery as having a gorgeous view, so I thought it'd be a great place to eat lunch. We first did a tasting there, then we reserved a picnic table (slightly bizarre to me to pay to sit on a bench for a bit, but that's Napa for you!). We thought the wines we tasted were just okay, except for their merlot, which I thought was pretty good. We nabbed a bottle of it to go with our lunch, and then feasted on fresh mozzarella, cheddar cheese soaked in cabernet, grapes, fresh bread and crackers: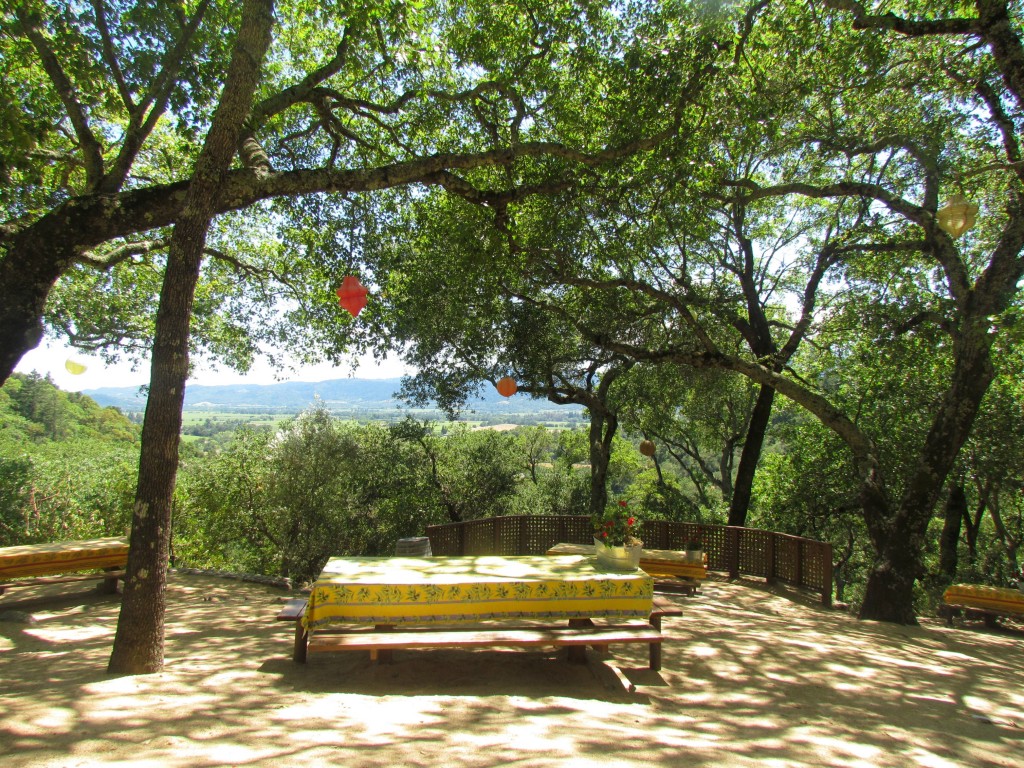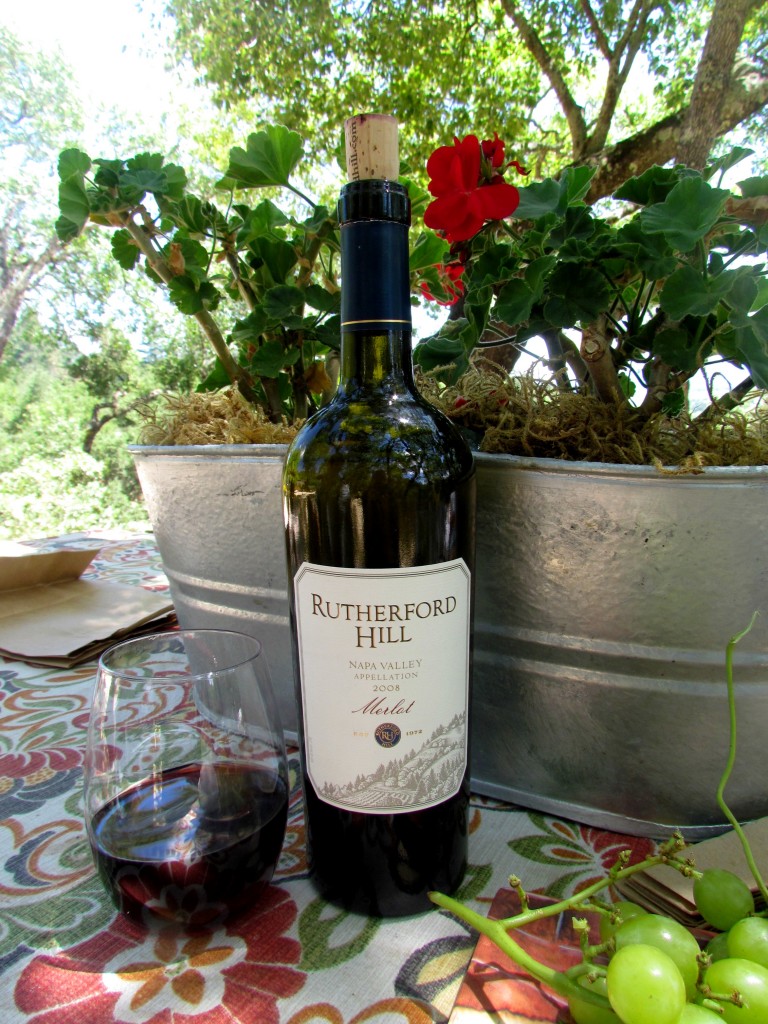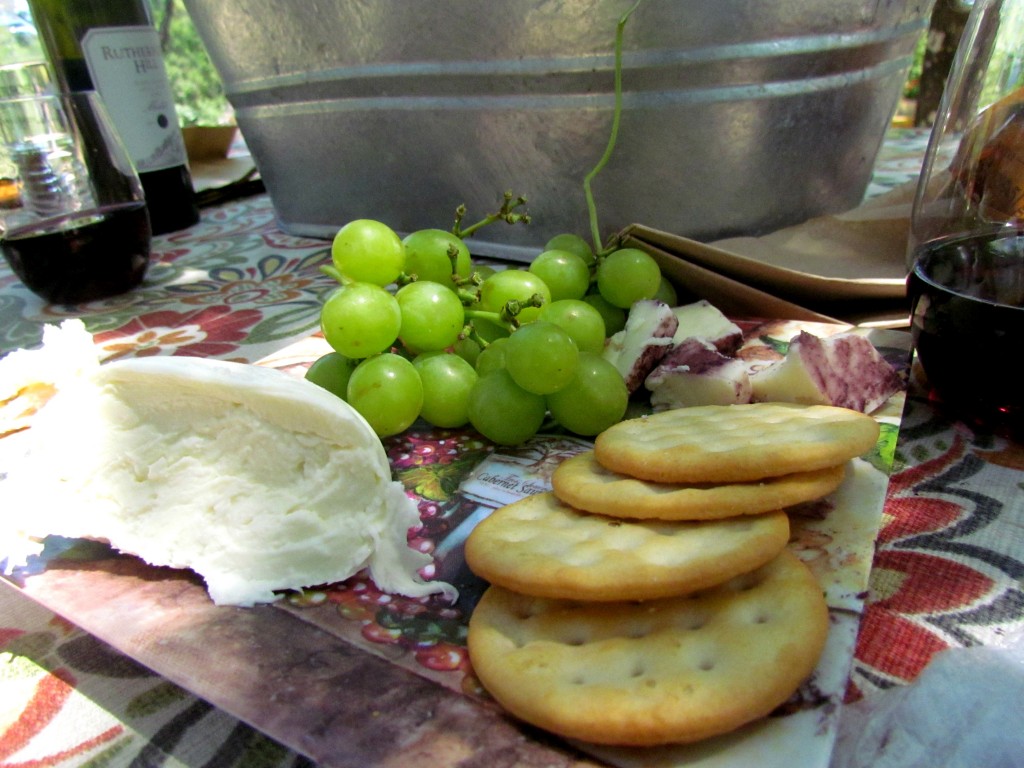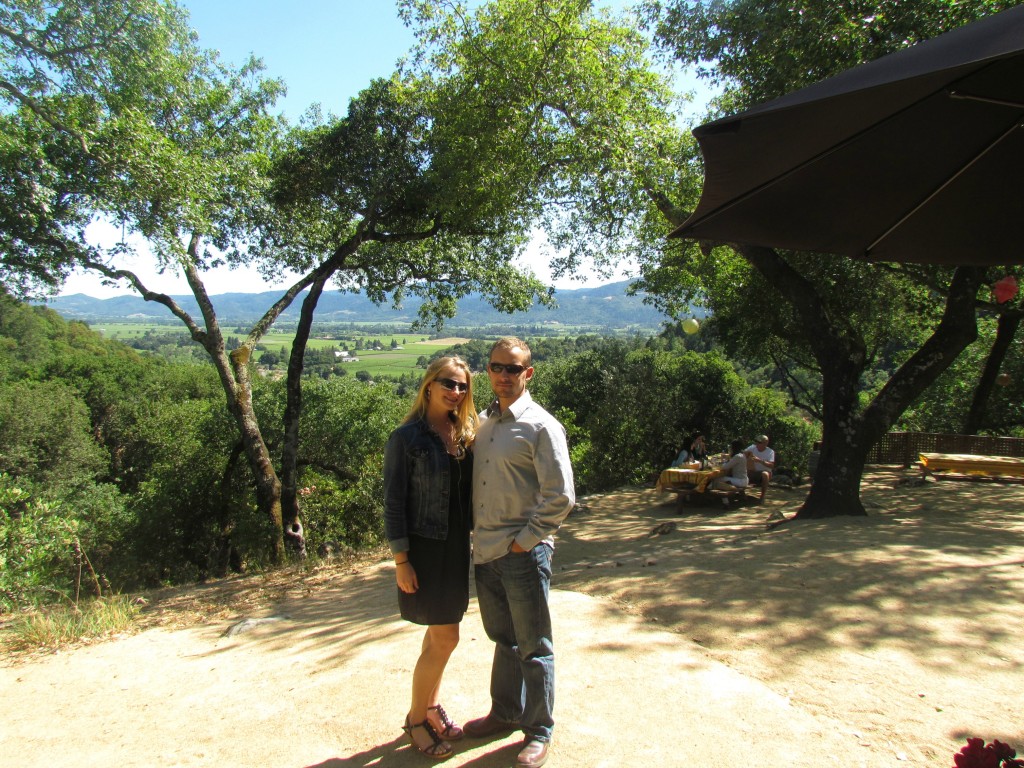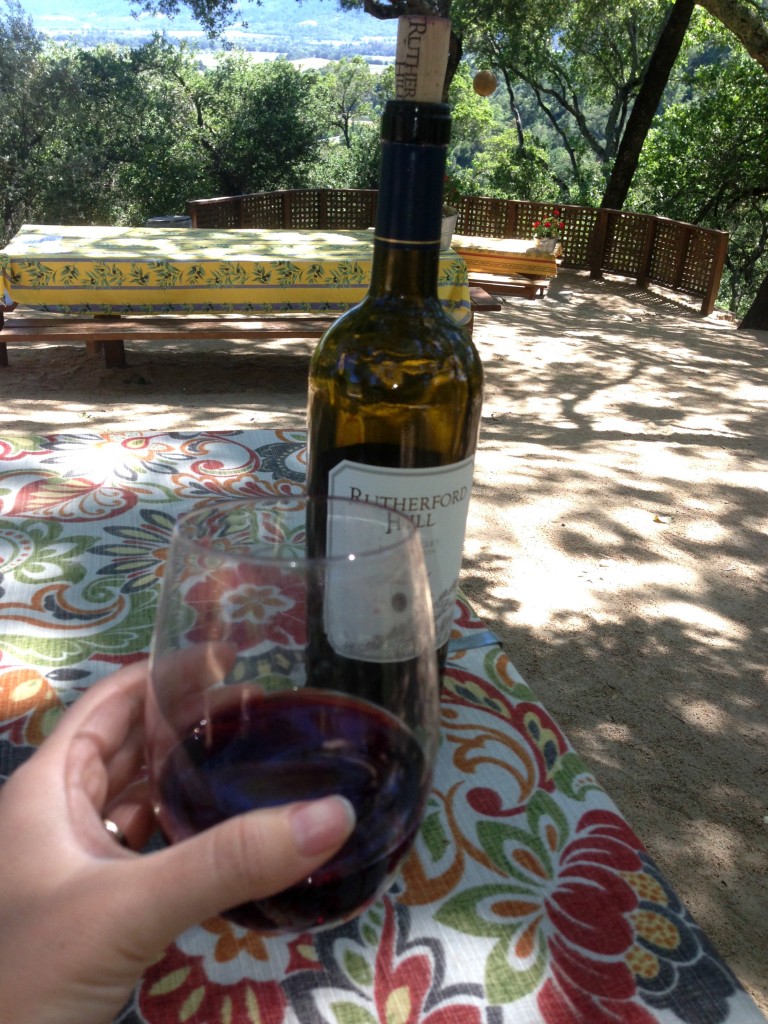 Seriously, I could eat that meal – particularly that mozzarella – every day of my life!
It was nice to just sit outside and enjoy some food and wine. We had nothing scheduled for the rest of the day, so we stayed a few hours. Between the wine and sitting down not doing much but relaxing, Adam and I joked that we really wished there were outside canopies around to take naps in.
Post lunch, we drove to St. Clement Vineyards – a place that we had a picnic at with my parents last time we were in Napa. I absolutely love the view and atmosphere at this winery: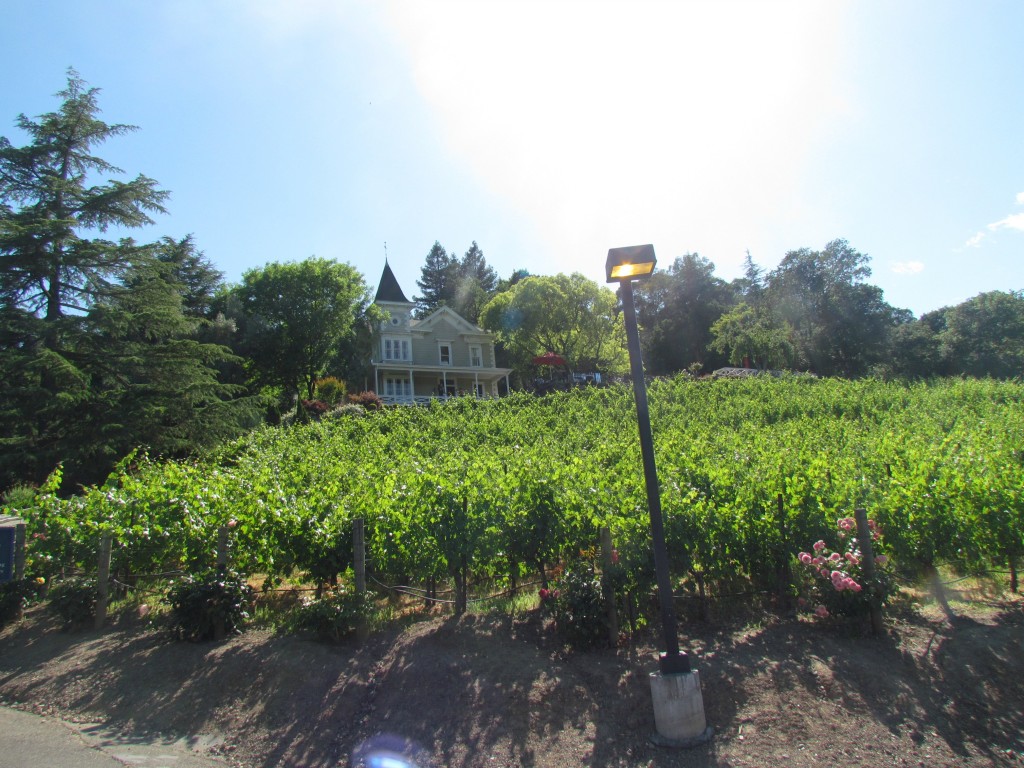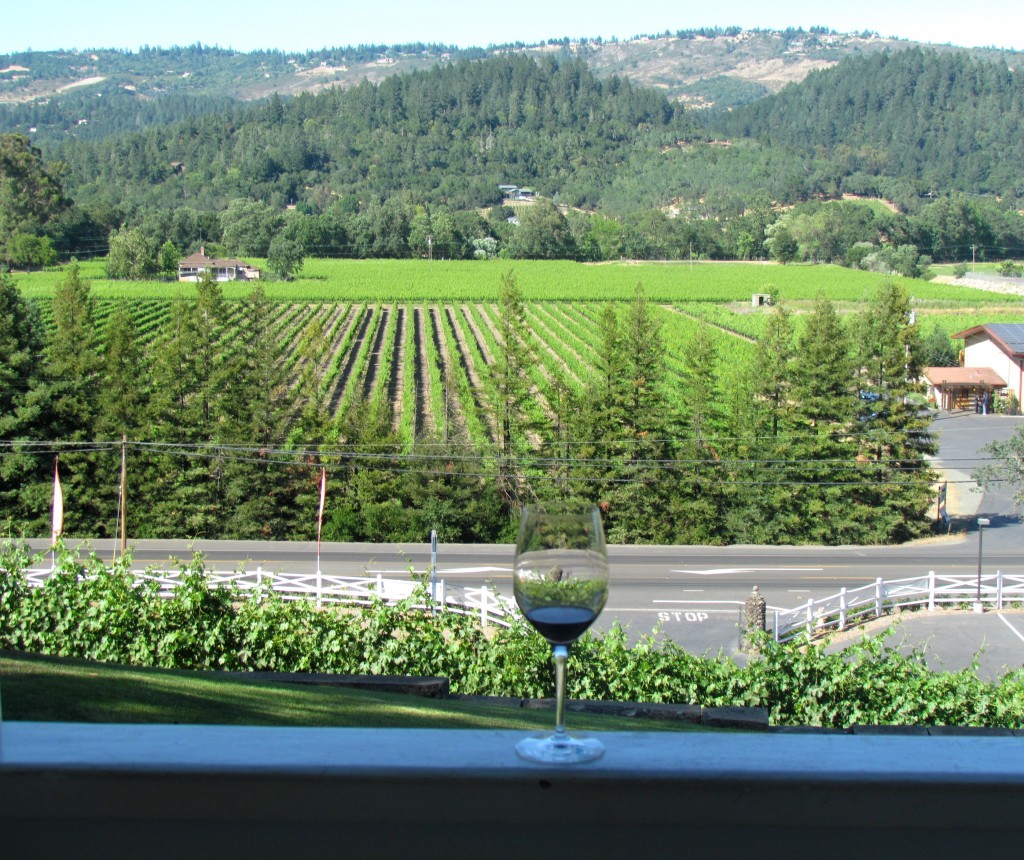 We sat on a swing on the patio, shared a tasting, and listened to a musician softly playing the guitar. The weather was perfect, and I loved every minute of it.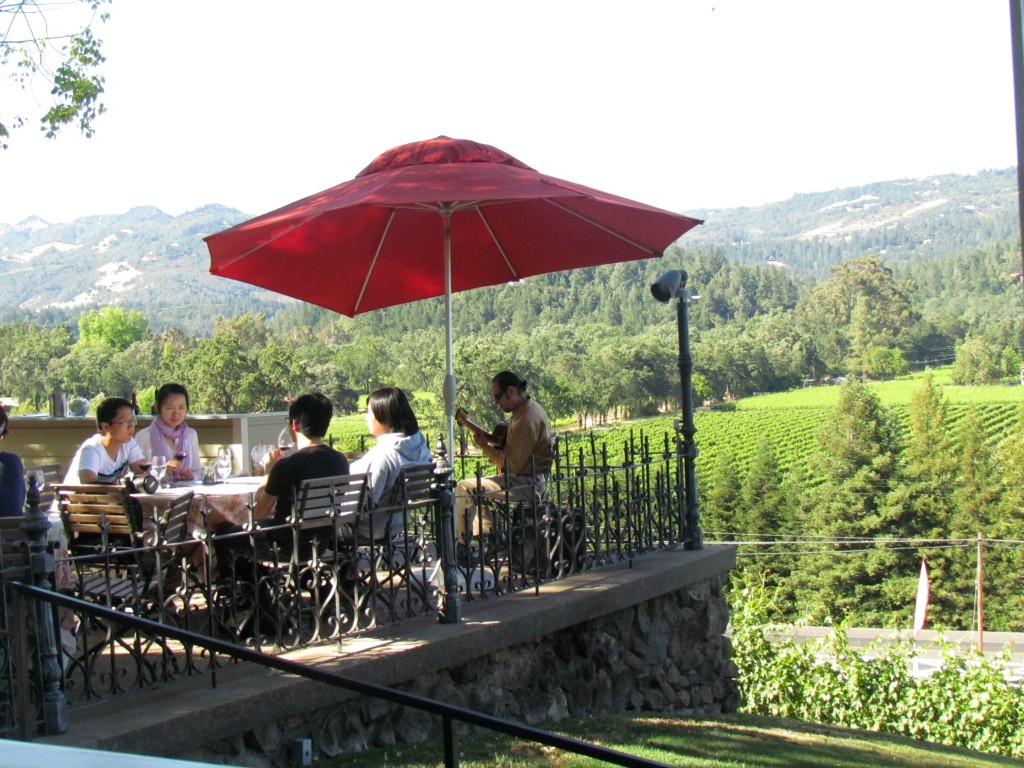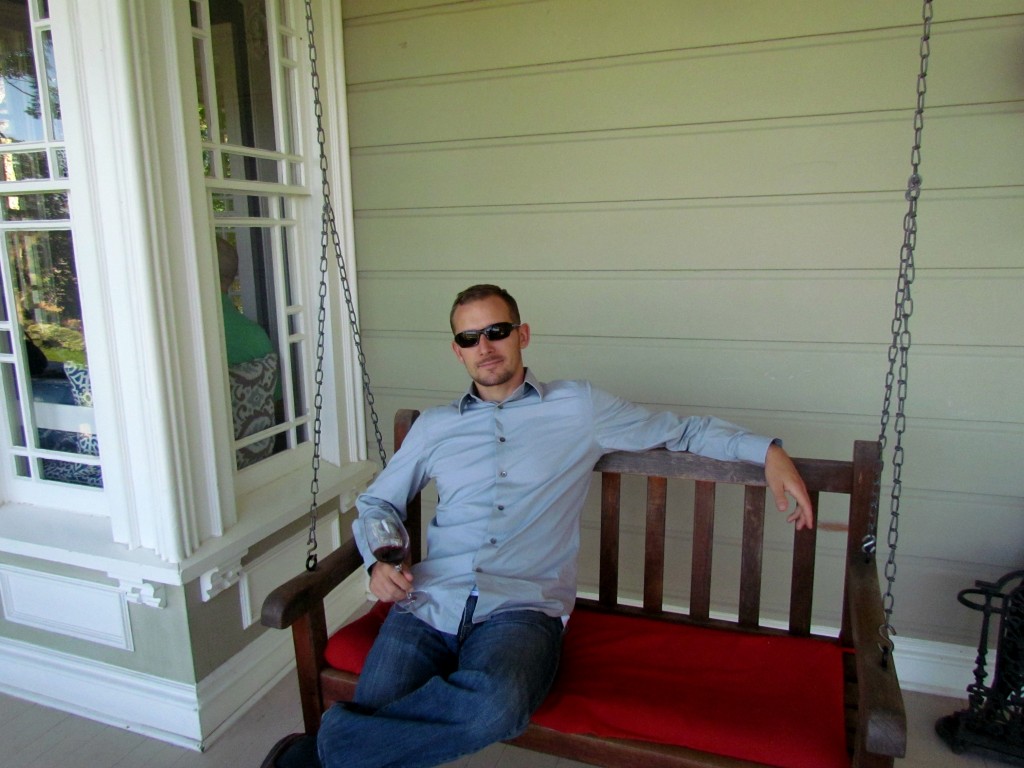 After St. Clement Vineyards, we had just enough time before the wineries closed to fit in one more tasting somewhere. We found ourselves at nearby Alpha Omega Winery, a place we have never of before. Long story short, I wasn't a big fan of their wines and thought they were way overpriced. Pretty view like many other wineries around Napa though!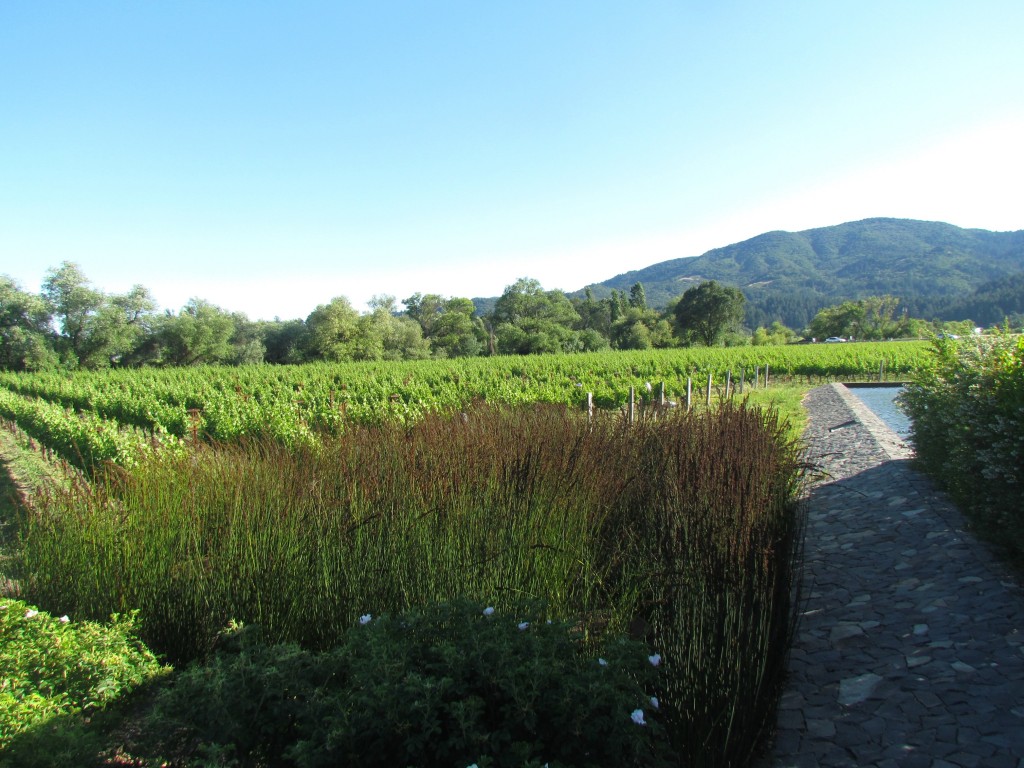 One of the perks Adam and I discussed in moving up to the Bay Area was that we'd be close to great wine areas. Last weekend was exactly what we'd had in mind, and we had an awesome time together!
I'm off to get some work done. Hope that you have a great weekend!