Happy Easter! Hope that everyone had a great weekend and holiday. Boy, do I have a fun dessert recipe to share with you all…
One of the best parts about California living for a foodie like myself is all of the local produce that's available. As you may recall, living in San Diego I frequently talked abut weekend Little Italy farmers' market trips. And now, living in a small town outside of San Jose, little farm stands are plentiful. I'm obviously loving it!
The idea of a dessert featuring strawberries first entered my mind upon spotting cartons of the fruit at a market last week. Strawberries are one of my favorite fruits, and I can almost never resist getting them.
My original thought was to do parfait cups with a cream cheese dip, drizzled chocolate, and graham cracker crumbs, but then I came across these guys at the food store: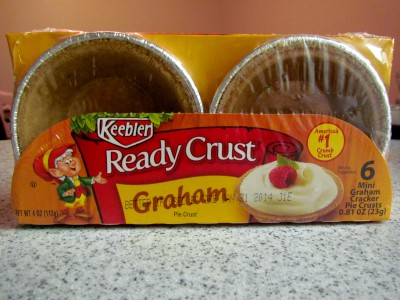 Is it just me, or do mini sized things always get your attention too? I wouldn't even glance at a normal sized graham cracker crust, but individual serving cups? Yes please!
And so last night, after a day spent unpacking, hiking, motorcycling riding, and stopping at a winery, creating mini strawberry dessert cups seemed like the perfect way to cap off a very nice Saturday.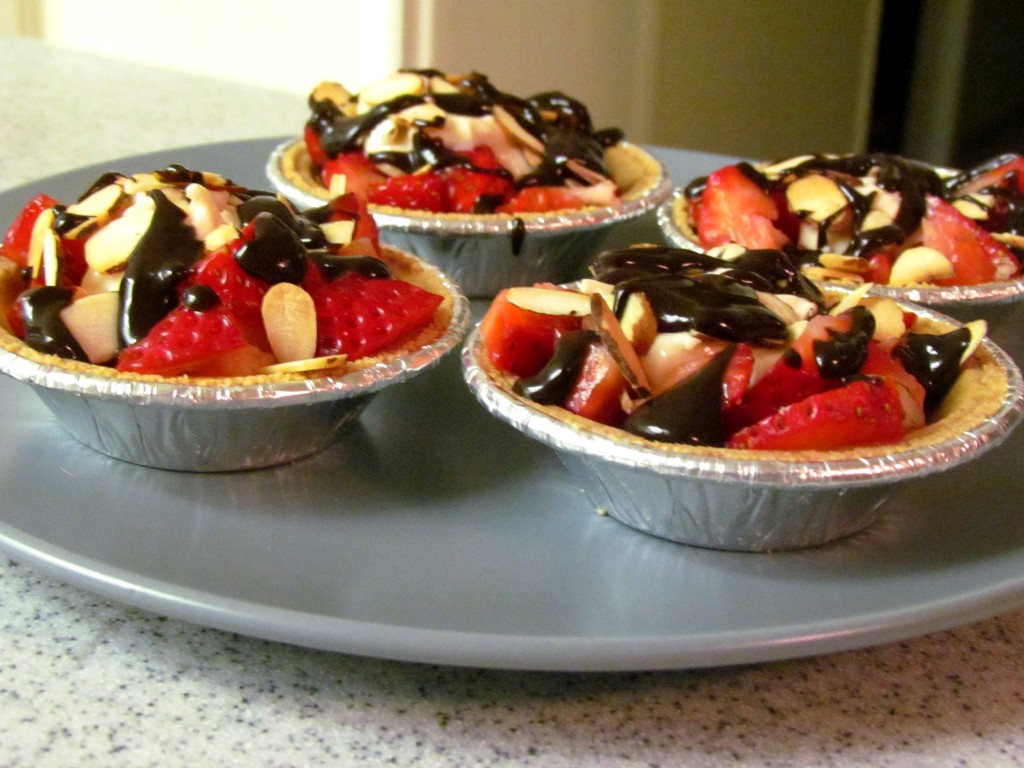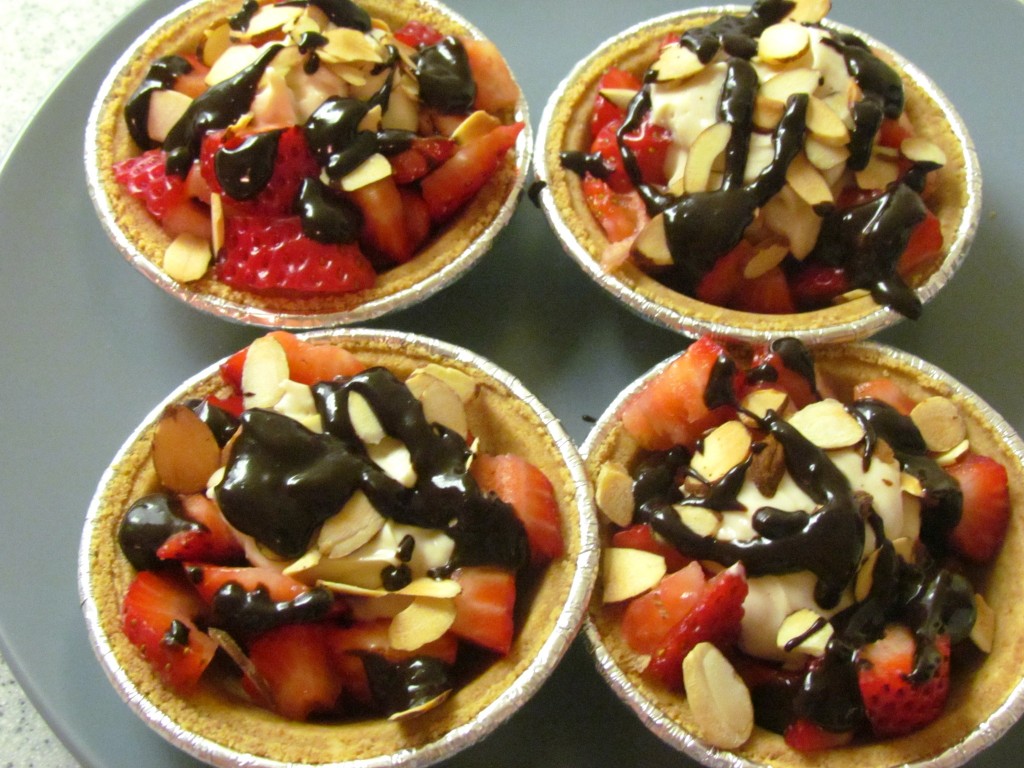 I even got fancy and paired the cups with glasses of champagne, courtesy of my friend Jackie who gave me a bottle of it as a San Diego parting gift (Thanks again love!).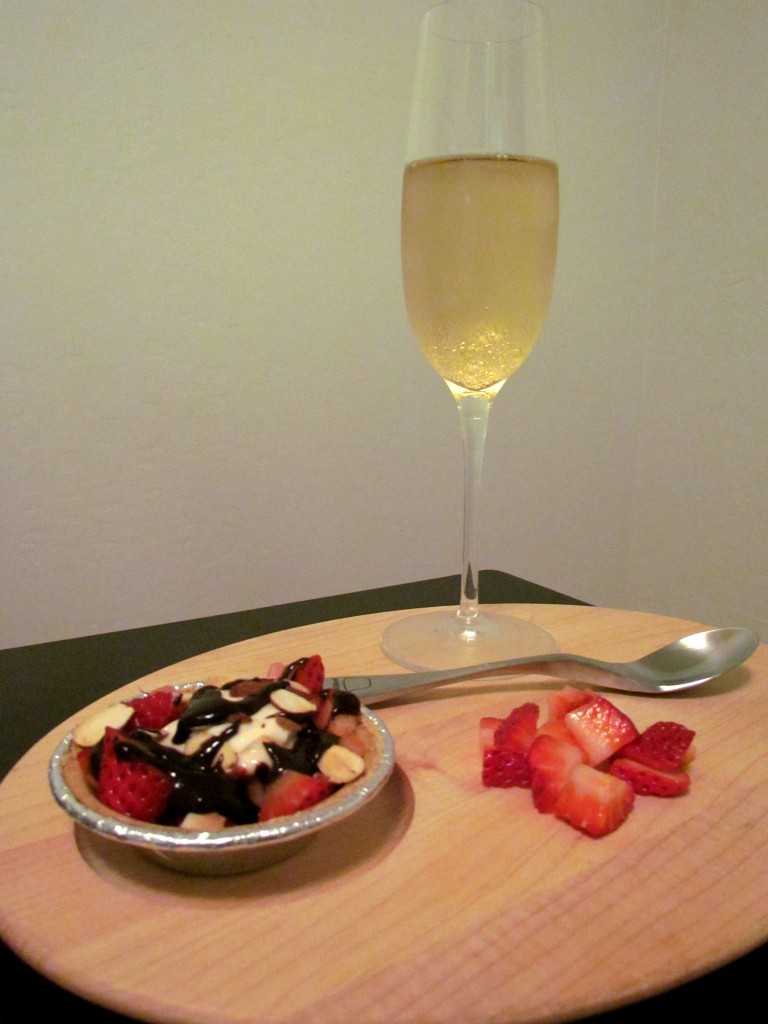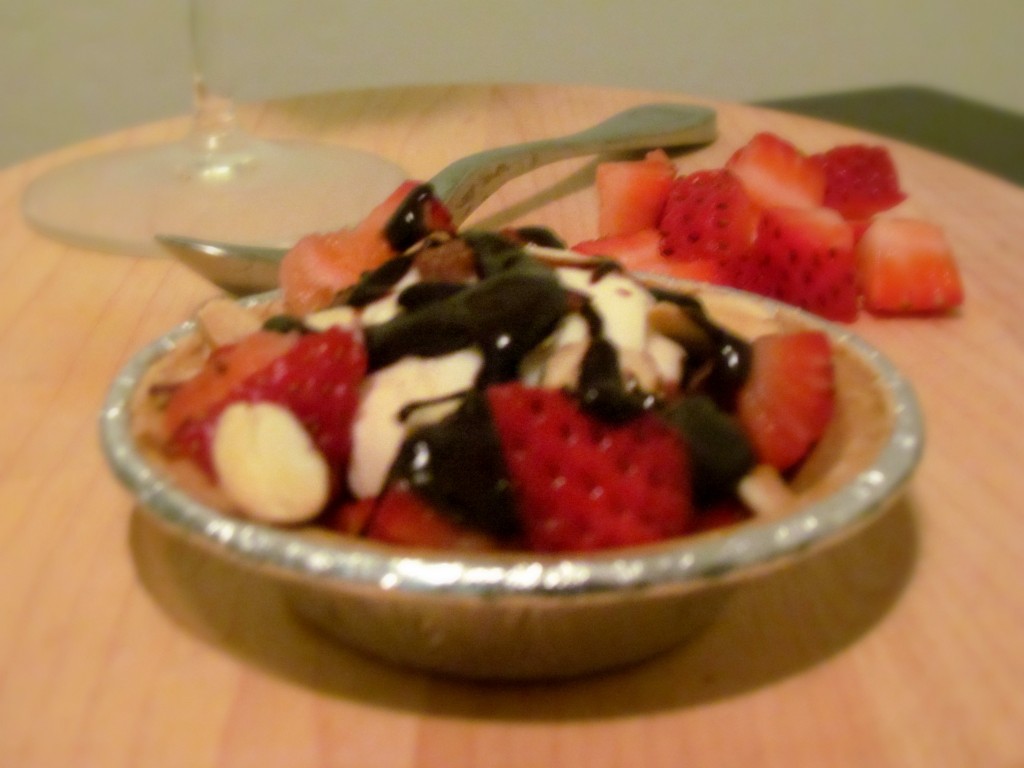 These babies are like perfectly proportioned slices of heaven. Dark chocolate, ripe strawberries, a sweet creamy filling, toasted slivered almonds for a bit of a crunch – what's not to love? And if you can't find mini graham cracker crusts, just modify the recipe to my original idea and sprinkle graham cracker crumbs over all the other ingredients in dessert cups.
Dark Chocolate Drizzled Strawberry Cheesecake Graham Cracker Mini Pies
Author:
Foodie Loves Fitness
Prep time:
Cook time:
Total time:
Ingredients
4 mini graham cracker pie crusts
1 cup fresh strawberries, sliced
4 oz light cream cheese
1 TSP vanilla extract
3 TBSP powdered sugar
2 TBSP dark chocolate chips
2 TSP almond milk
1 TBSP plus 1 TSP slivered almonds
Instructions
Evenly distribute the strawberries into the pie crusts. Try to arrange the slices on the outsides of the crust, leaving a hollow hole in the center.
In a bowl, beat the cream cheese, vanilla extract, and powdered sugar until smooth. Dallop the cream cheese mixture evenly into the center of each crust (a bit over a TBSP into each).
Lightly toast the slivered almonds, then sprinkle a TSP into each mini pie.
In a small saucepan over medium low heat, combine the chocolate chips and almond milk. Continuously stir as the chocolate melts. Once smooth, remove from heat and drizzle over top each cup.
Serve all on their own, or pair with a glass of wine, port, champagne or whatever tickles your fancy.
Notes
If you don't have mini graham cracker crusts, use graham cracker crumbs instead. Simply put all other ingredients in a parfait cup and sprinkle 1 TBSP of crumbs into each one.
Nutrition Information
Serving size:
1 pie,
Calories:
270,
Fat:
14 g,
Saturated fat:
6 g,
Carbohydrates:
32 g,
Sugar:
19 g,
Fiber:
3 g,
Protein:
4 g,