Hi friends! Guess what today is?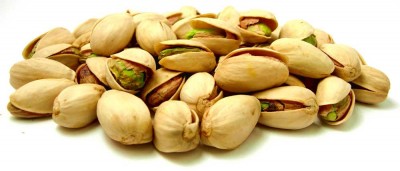 If you're thinking National Pistachio Day, weirdly enough you're right…but that's actually not what I'm referring to. Today is my SITS Day!
The SITS Girls is a community of women bloggers – 40,000 of them! – with a tagline of "where women get social." The brand is all about creating a resource for people to find support online and become social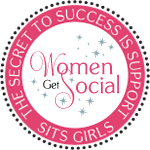 media savvy. They offer tons of info on how to better your blog and grow your online presence. In a nutshell (intentional phrasing in honor of National Pistachio Day!), they're fabulous!
So what does it mean that it's my SITS Day? Today I'm highlighted on The SITS Girls website as their featured blogger: http://www.thesitsgirls.com/bloggers/foodie-loves-fitness/
I love the idea of women supporting each other in general. I think that too often, females see other females as competition, and insecurities get in the way of cheering each other on, in any facet of life really.  Instead of getting jealous or judgmental,  I think the world would be a better place if more women used the achievements of or great things about others to motivate themselves in a positive way. This is why I think it's great that the main focus of The SITS Girls is to empower us ladies to better our blogging skills and support each other in the process. YAY for awesome blogging women!
On another note, I have another cool announcement related to Foodie Loves Fitness. You may notice a new badge on my sidebar, because a few days ago I found out that I've been chosen as a Sweat Pink ambassador for Fit Approach!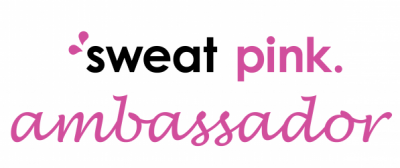 I'm kind of in love with the mission of Fit Approach:
"We believe that kicking ass is best done in pretty shoes. We've learned that real women sweat, and sweat

 hard. We know that assertiveness, strength, and ambition are the ultimate feminine qualities. We concede that sometimes it takes hours to get ready, but we're also no strangers to just rolling out of bed and going. We're convinced that we run faster in pink shoelaces. We believe in pushing ourselves, and we believe in giving ourselves a break, too. We're all about the rush of endorphins and the thrill of the challenge. We're all for looking great and feeling even better. We're committed to finding our best fit, and making it stick.
How do we get there?
We climb.
We journey.
We balance.
We reward."
They choose ambassadors that they feel live the Fit Approach mission every day: those who sweat hard,
play hard, and inspire those around them to achieve their best selves.
And they picked me!!
I'm thrilled to be a Sweat Pink ambassador, and love getting the chance to connect with more people who are passionate about healthy living.
Have a great day everyone!


Print This
Tagged: blogging, community, Fit Approach, SITS girls, sweat pink