It's been a great week to be a foodie in San Diego! Why? Because January 13 through today was San Diego Restaurant Week, a culinary bi-annual tradition here when tons of restaurants (over 180 this time!) offer prix fixed menus at discounted prices. Yummy eats at cheaper prices? Yes please! Lunch courses run from $10-20, and dinner menus range from $20-40.
I had two fun dining experiences this week. My favorite meal was today, when I met my friend Tiffany for lunch in Del Mar at a restaurant called Kitchen 1540. It was an awesome place within the gorgeous L'Auberge Hotel.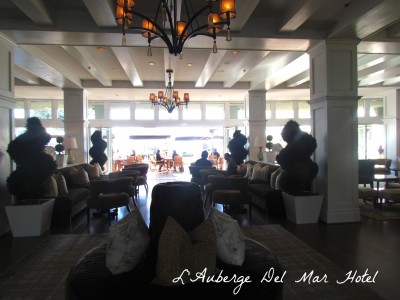 The restaurant had a cool vibe to it, and we sat outside on the spacious patio. It was perfect out! Both of us got super yummy salads as one of our courses: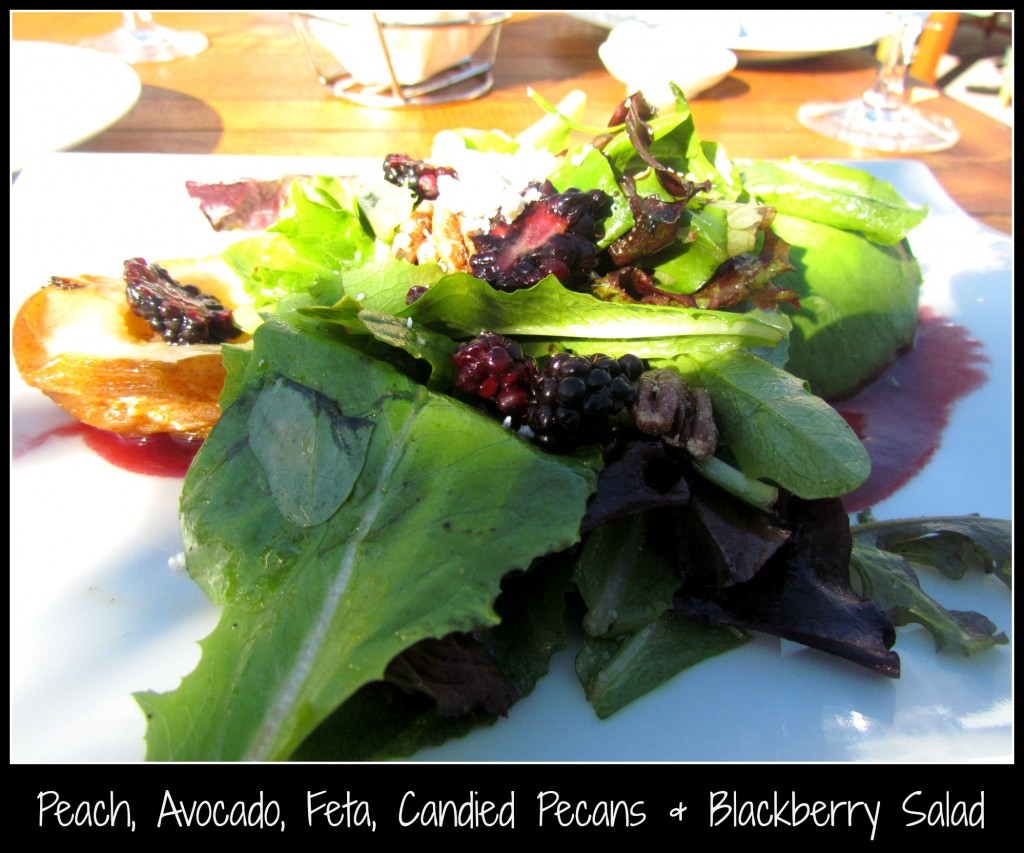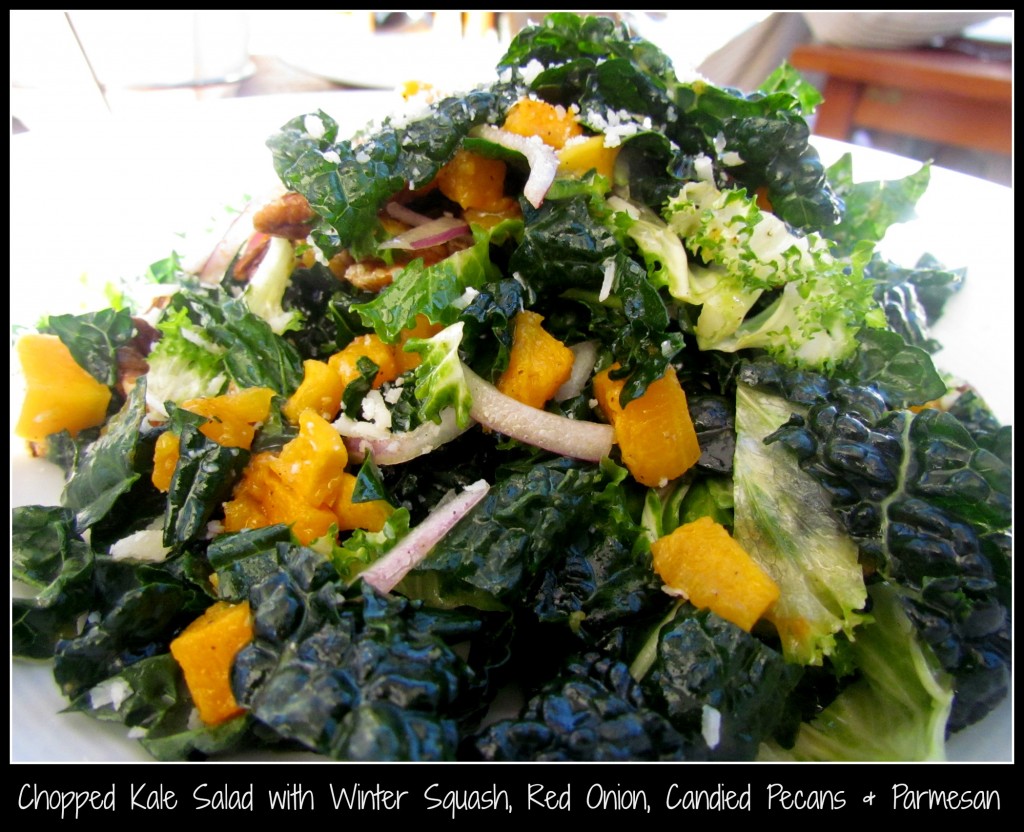 I've mentioned before that I am not a big fan of kale sometimes, but this salad was awesome! The dressing was tangy and flavorful, and the kale wasn't tough at all. We also split a dessert – carrot cake with spiced ice cream and candied walnuts: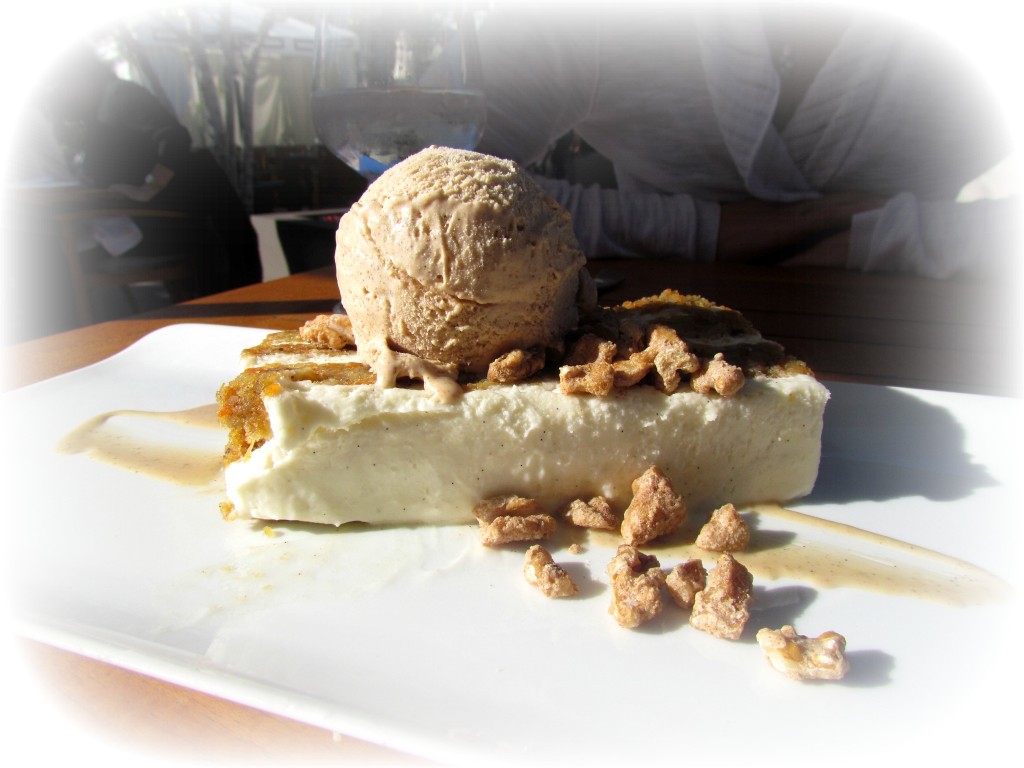 Scrumptious!
I definitely want to go back to Kitchen 1540 on a nice night to sit outside with a view of the ocean and enjoy a martini or two.
The other restaurant I tried during restaurant week was Gabardine, a spot in the Point Loma area. Adam and I went there last Sunday night and each had 3 courses for $30 a person.

First up, I had tomato soup with a mini grilled cheese on the side: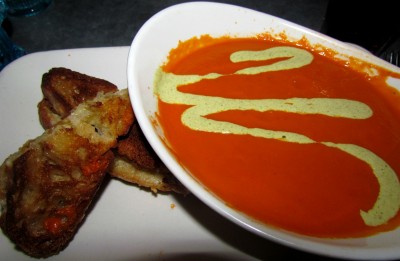 My main entree was a dish of artichokes, roasted tomato, fennel, mozzarella and white beans: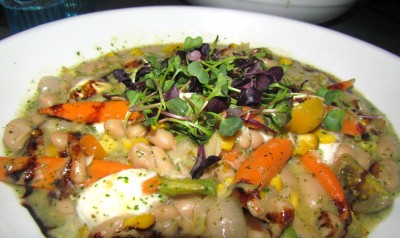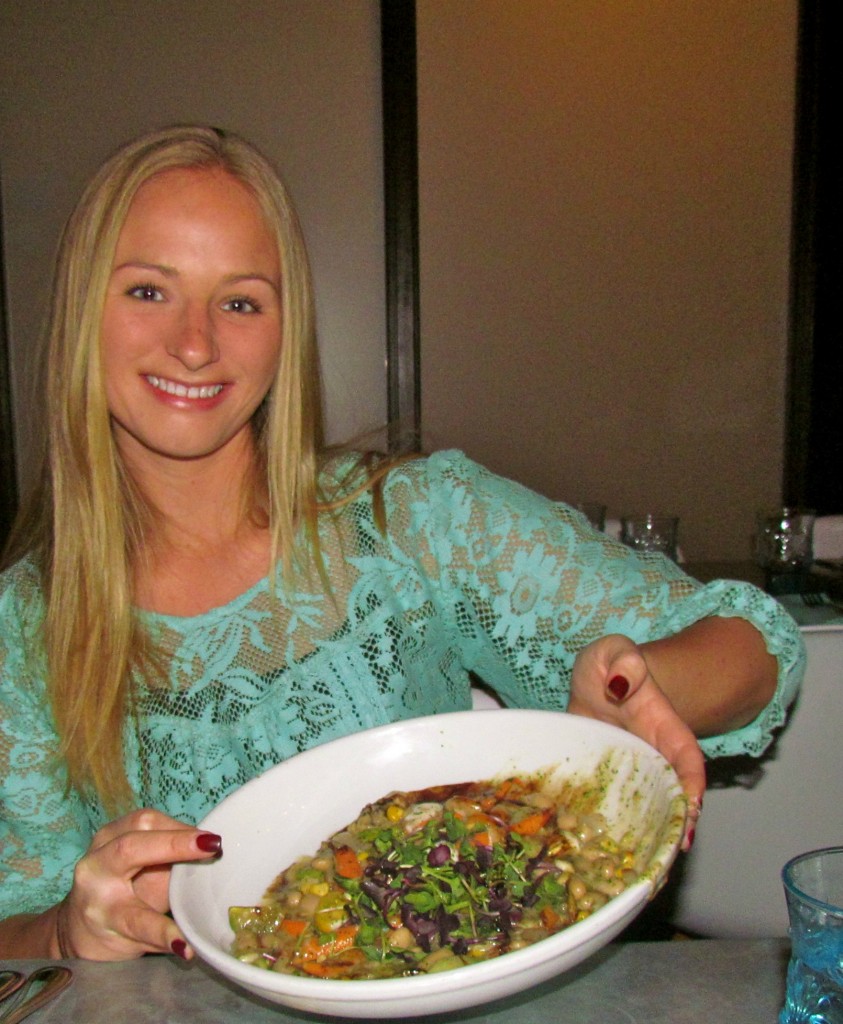 I liked both of my courses, but only ate about half of each. The main reason was because I knew that dessert was coming up, and I wanted to try some but didn't want to stuff myself. I hardly ever order dessert out, so trying a few of them was part of the fun in going out for restaurant week! Dessert at Gabardine was 1.) cinnamon munchkins with chocolate mousse on the side and 2.) a peanut butter ice cream sundae:

Drool.
I love restaurant week and think it's an awesome way to showcase some of the great places to dine at in San Diego!

Print This
Tagged: del mar, gabardine, kitchen 1540, point loma, restaurant week, San Diego