Happy Halloween blog friends!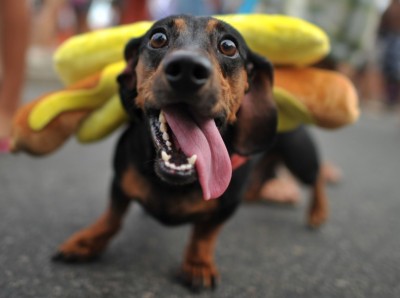 How adorable is that? Check out 49 other hilarious animal Halloween costumes here: http://www.hlntv.com/slideshow/2012/10/24/animal-pet-cute-costume-halloween?hpt=hp_c2
Today's post is about one of my well-known favorite kitchen creations — pizza! For last weekend's homemade pizza night,  I decided to use a bunch of fresh broccoli I had on hand to make this delicious pie:
First I rolled out my whole wheat dough, then placed it on my pizza pan: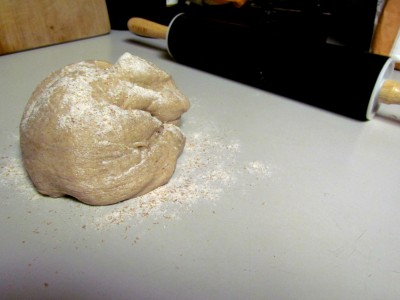 Next I chopped the broccoli, minced the garlic…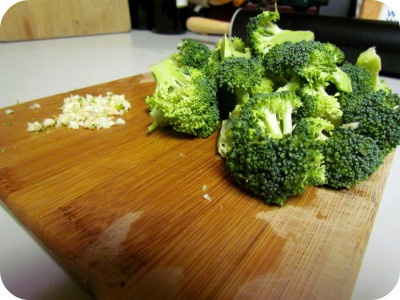 …and brushed olive oil evenly on my dough.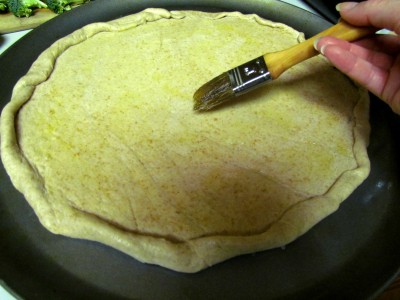 Next I spread shredded mozzarella & provolone cheese, spooned ricotta cheese, and placed broccoli and garlic evenly on top of my dough, seasoning with salt, pepper and basil: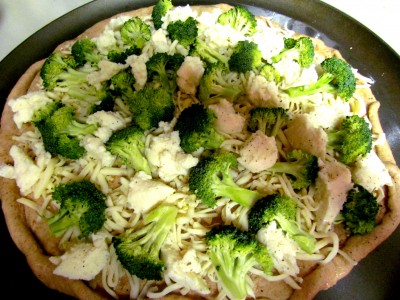 I baked the pizza in the oven at 400 degrees until lightly browned, let it cool,  sliced the pie, then thoroughly enjoyed a few pieces. Full recipe is below!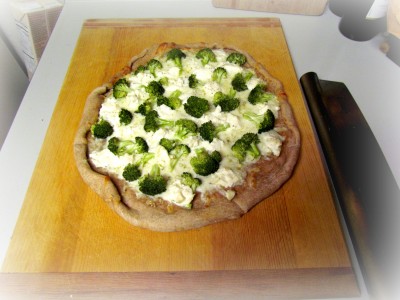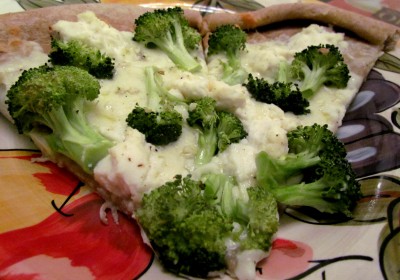 White Broccoli Pizza
Author:
Foodie Loves Fitness
Prep time:
Cook time:
Total time:
Ingredients
1 whole wheat pizza dough
1 bunch of broccoli (2-3 cups)
1 TBSP olive oil
¾ cup light ricotta cheese
1½ cups shredded mozzarella & provolone cheese
2 cloves garlic
Salt, pepper & basil to taste
Flour for dusting
Instructions
Preheat oven to 400 degrees.
Lightly dust the dough, surface, and rolling pin with flour. Roll the dough out and place on a pizza pan.
Chop broccoli into bite-sized pieces and mince garlic.
Brush the olive oil evenly onto the dough.
Sprinkle the shredded cheese and spoon the ricotta on the dough, then evenly spread the broccoli on top.
Add minced garlic, basil, salt, and pepper to the pizza.
Bake in the oven until lightly browned, around 15-20 minutes.
Allow the pizza to cool before cutting into slices.
Nutrition Information
Serving size:
Per slice,
Calories:
235 calories,
Fat:
10 g,
Carbohydrates:
28 g,
Protein:
11 g