Happy Friday!
I've skipped a few weekly "what this vegetarian ate today" postings, but I'm bringing it back to answer the all too familiar question, "So exactly what do you eat?".
My breakfast was cottage cheese + cantaloupe + almonds: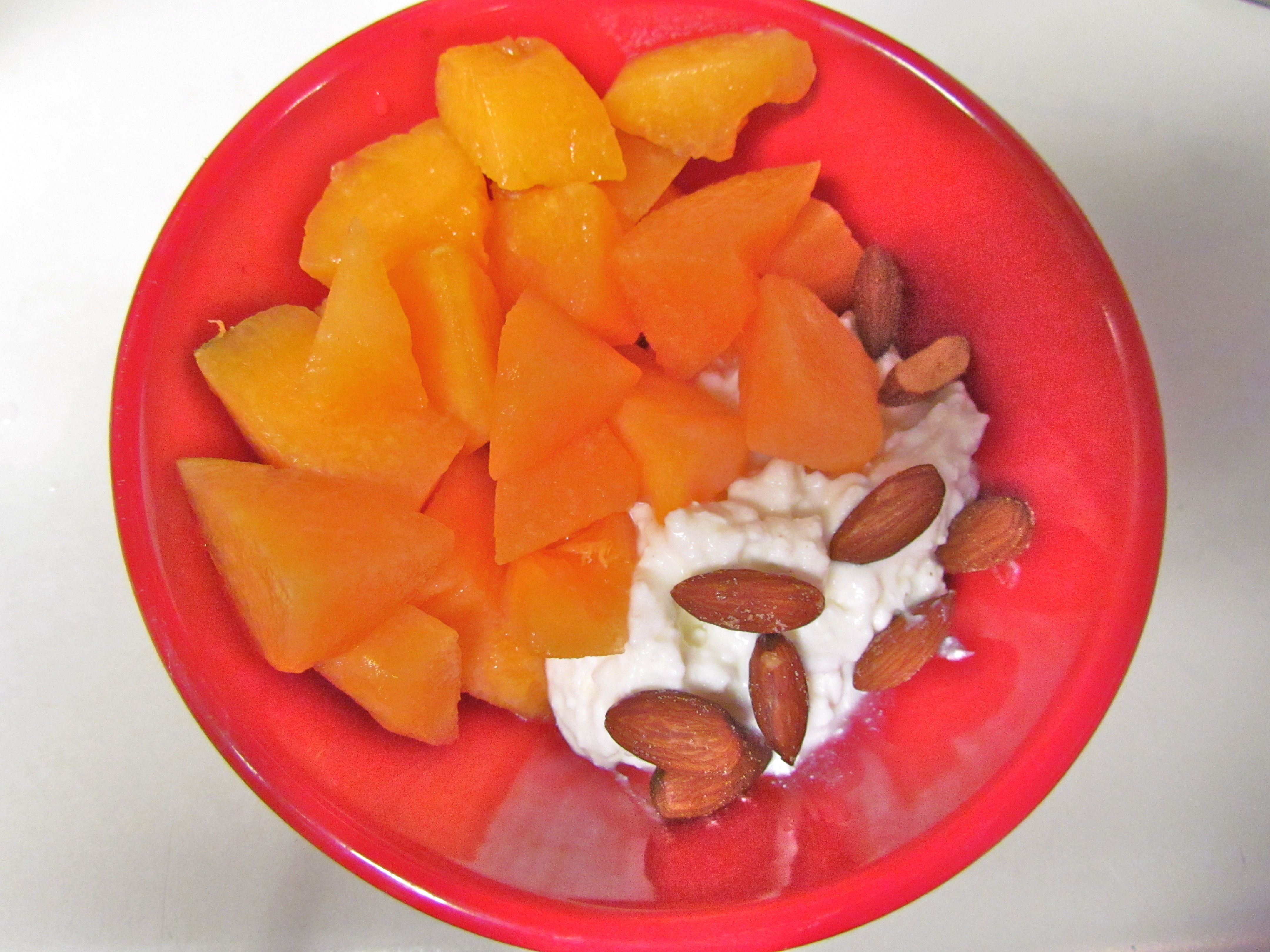 For lunch, I ate whole wheat toast + sliced banana + cinnamon peanut butter + sprinkled cinnamon: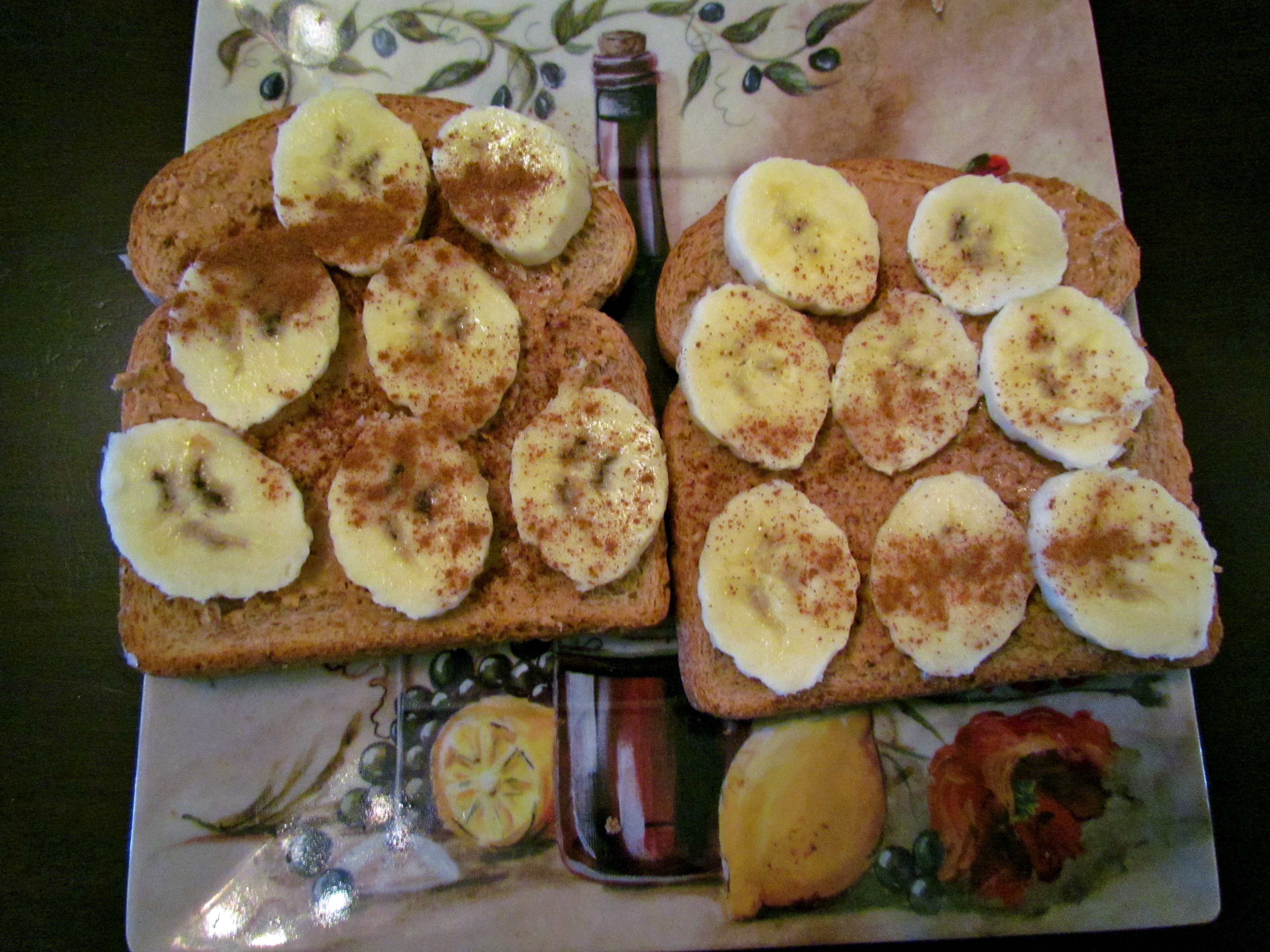 Speaking of peanut butter, I have a very important question (I'm being only partly sarcastic). Does anyone else think that peanut butter tastes very different from brand to brand? This is the kind of thing I say that makes my hubby think I'm crazy (his taste buds are DULL, while mine are the opposite), but while I was at my parents' house last week, I ate banana with Jiffy peanut butter and wasn't a fan. I can even tell a difference between my store brand of choice's regular version and reduced fat. The latter tastes better to me. Peter Pan reduced fat all the way baby!
Moving on, my mid-afternoon snack was a strawberry banana Chobani: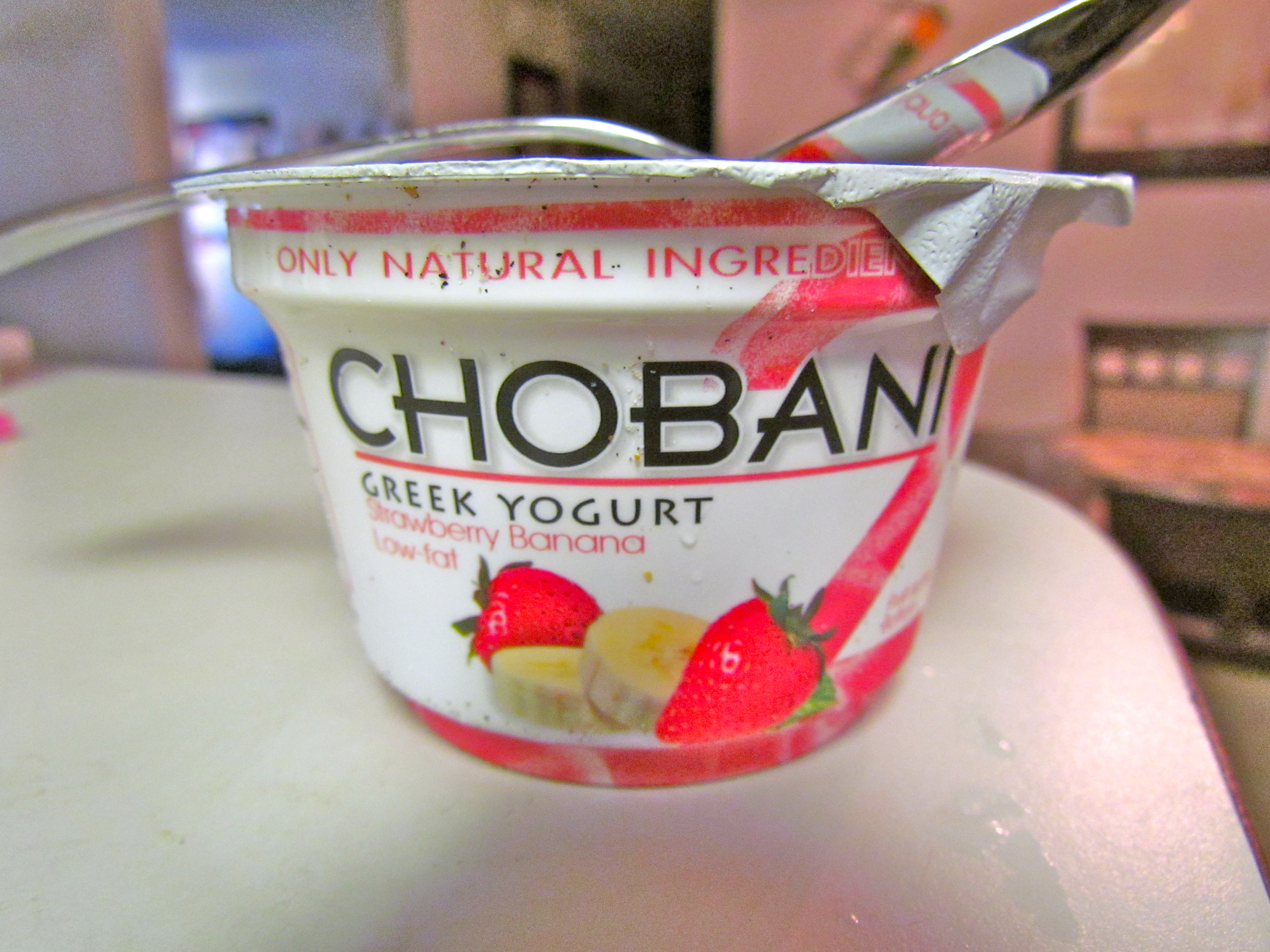 Right before I went to the gym, I felt a bit hungry and decided to have another snack – a peanut pretzel granola bar: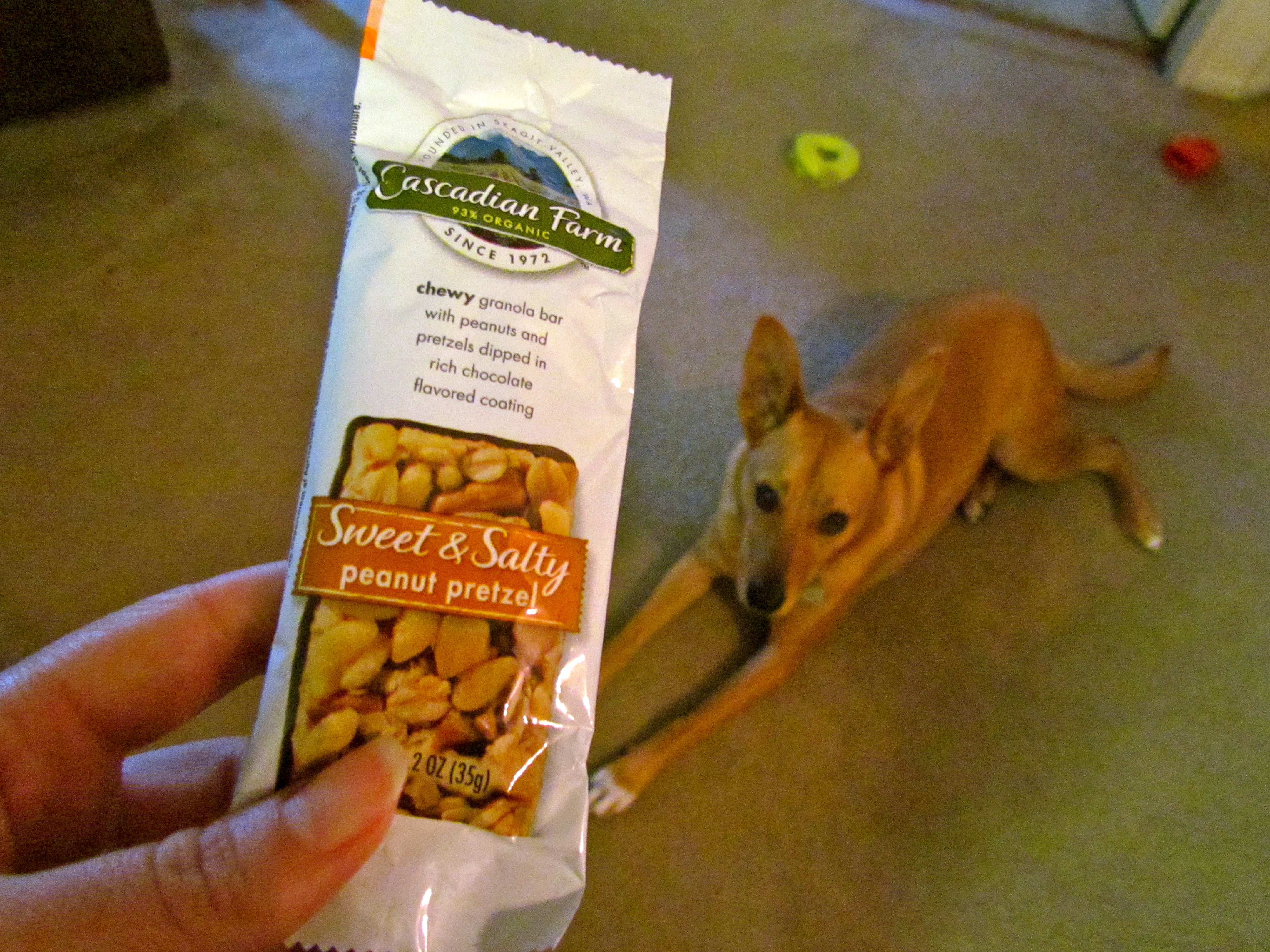 Dinner tonight was packed with produce, just how I like it. I tried out making acorn squash and apple chips:
It's super easy! Here's all you need:
Serves 2
1 acorn squash
2 apples
2 TSP brown sugar
cinnamon
After preheating the oven to 375, I sliced the apples and squash widthwise. I placed the slices on 2 baking sheets coated with cooking spray, and sprinkled cinnamon and sugar evenly over top of them…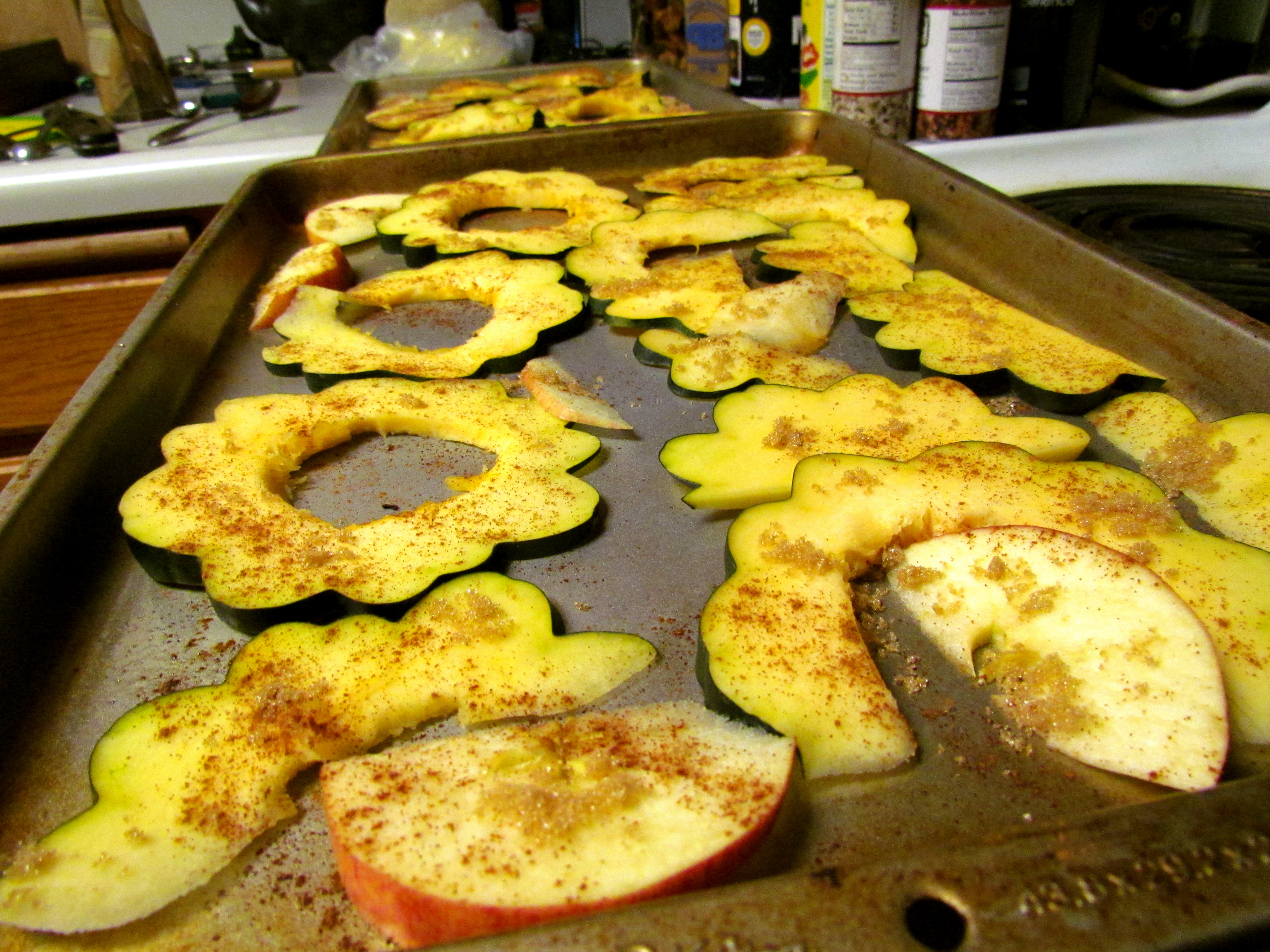 …and baked them for about 20 minutes.
I ate my veggie & fruit chips with 1/2 an ear of corn and a Mexican cheese + cherry tomato + whole grain wrap quesadilla: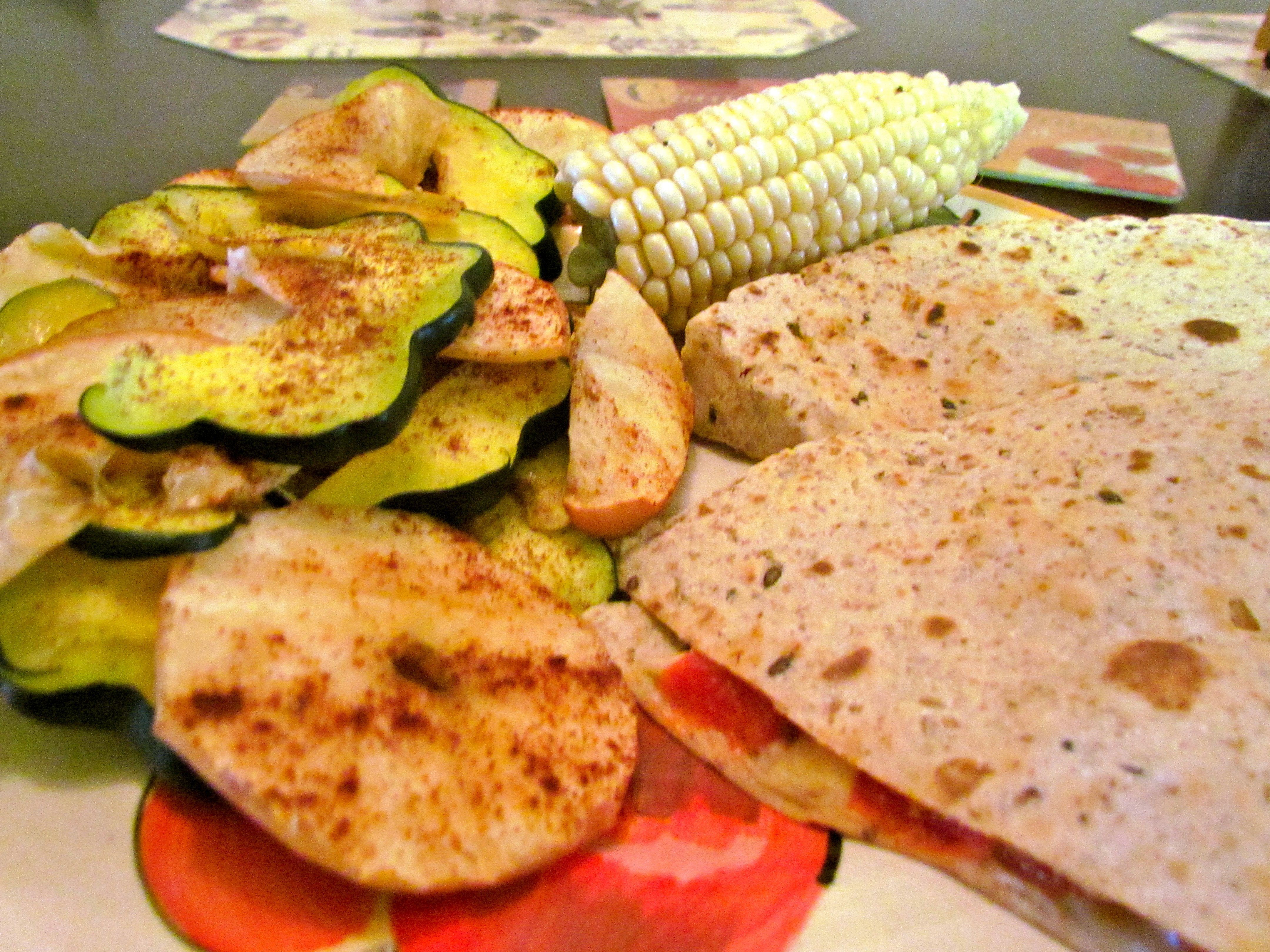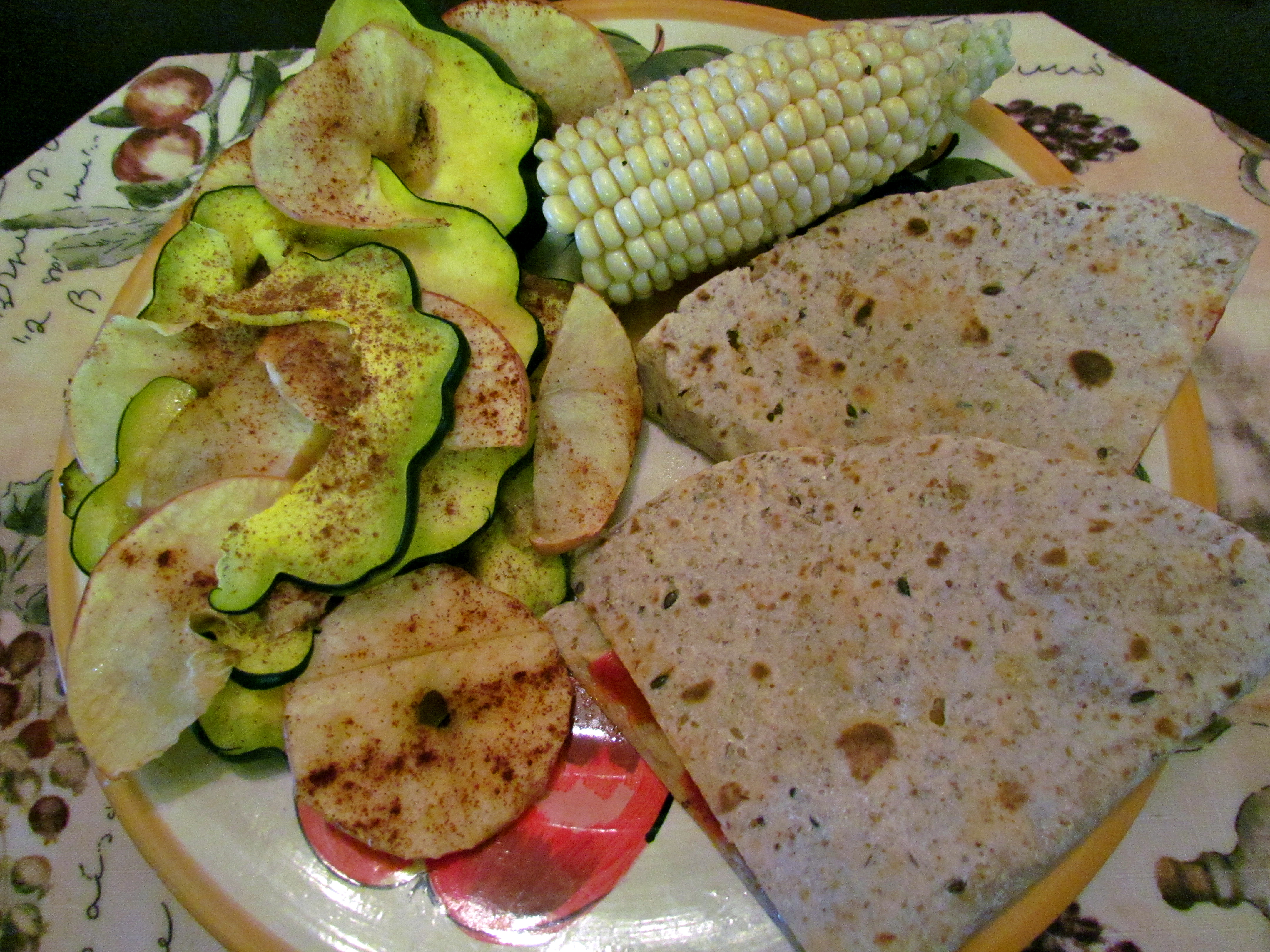 Lastly, my nighttime snack was some Special K cracker chips: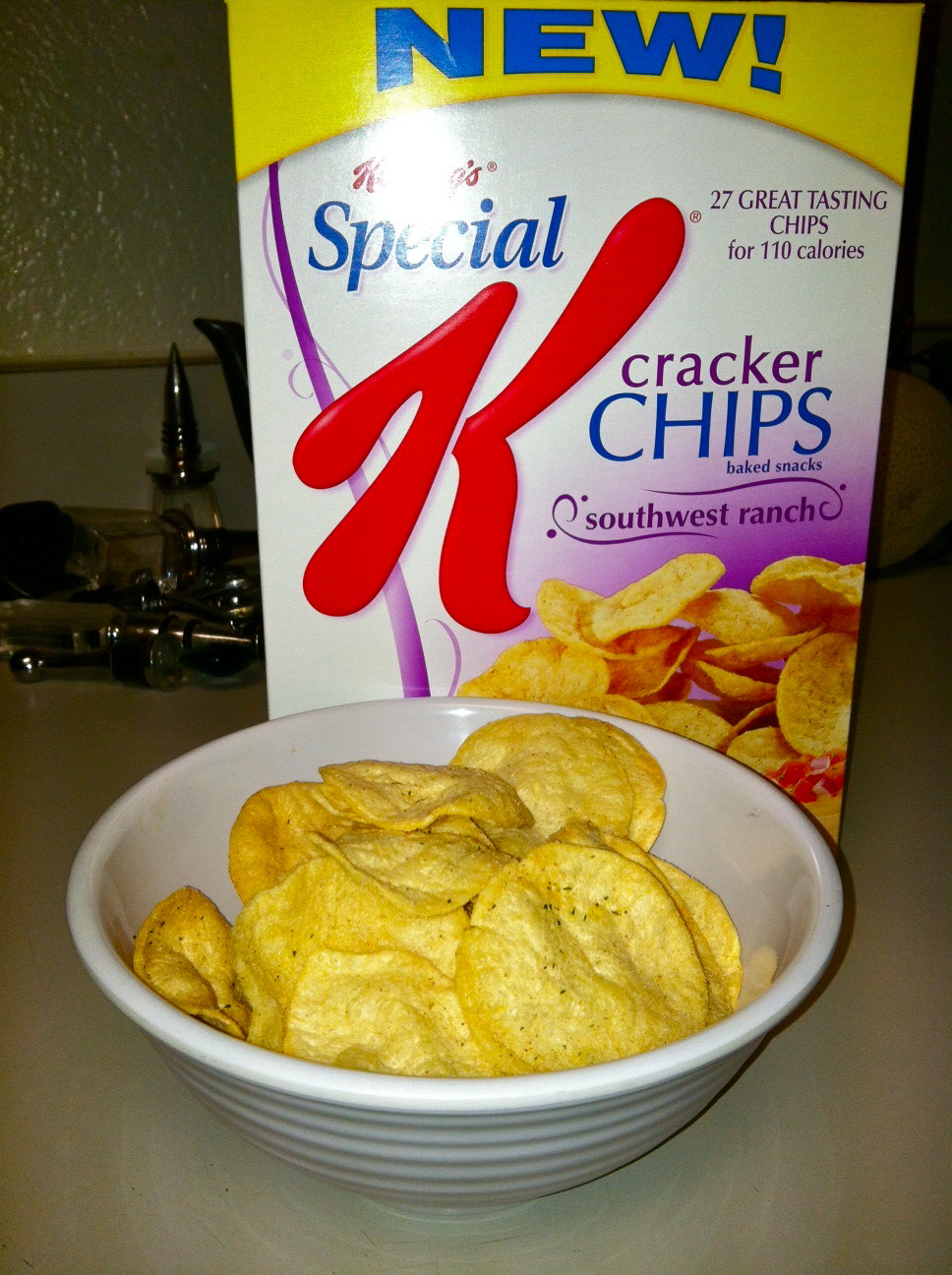 Off to relax for the rest of the night!