After I eat dinner, I tend crave a little something sweet. Lately I've been having some raisins, a piece of hard candy, or a few dates to satisfy my sweet tooth. They say that fruit is nature's candy, and dates are the epitome of a fruit full of nutrient-rich sweetness. This is obviously why I love them.
While recently browsing through one of my cookbooks, The Vegan Table, I spotted a recipe for date truffles. When I saw that they were described as a lighter treat after a meal, I knew these would be a perfect little snack for me to have around as my post-dinner sweet fix.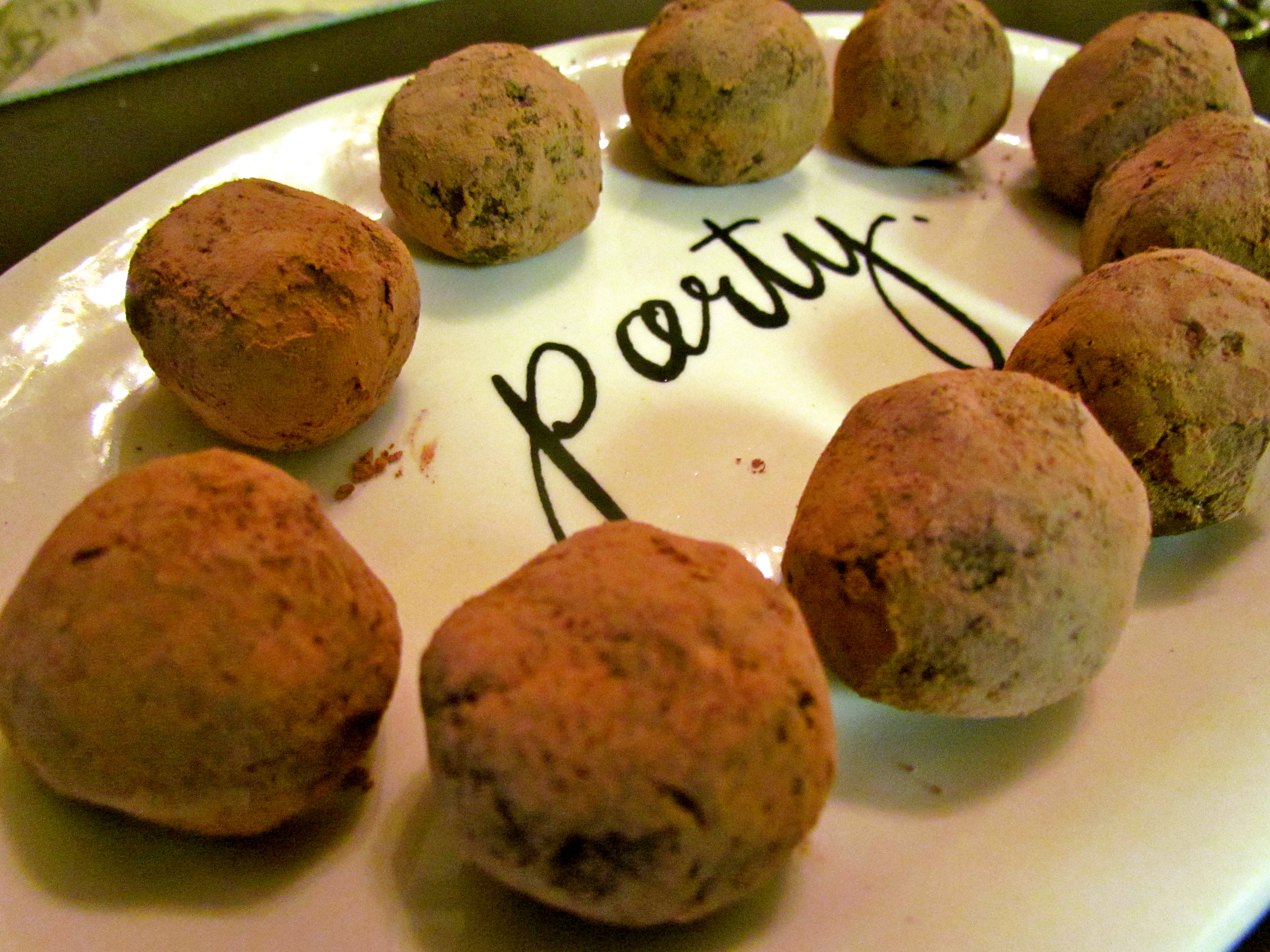 Delightful Date Truffles 
Makes 10
Ingredients:
 1/2 c raw almonds
10 large dates (pitted)
1/2 TBSP unsweetened cocoa powder, plus more for rolling truffles in
Zest from 1/2 orange
1 TBSP agave nectar
1/4 TSP ground cinnamon
A pinch of ground nutmeg
A pinch of salt
Grind almonds in a food processor until fine. Add dates, cocoa powder, orange zest, agave nectar, cinnamon, nutmeg, and salt, and process until mixture forms a thick ball. (You can add more agave if mixture doesn't stick together.)
Form 10 balls out of mixture, then roll each truffle in cocoa powder. I also think they'd be yummy dipped in melted chocolate, which I might have to try next time!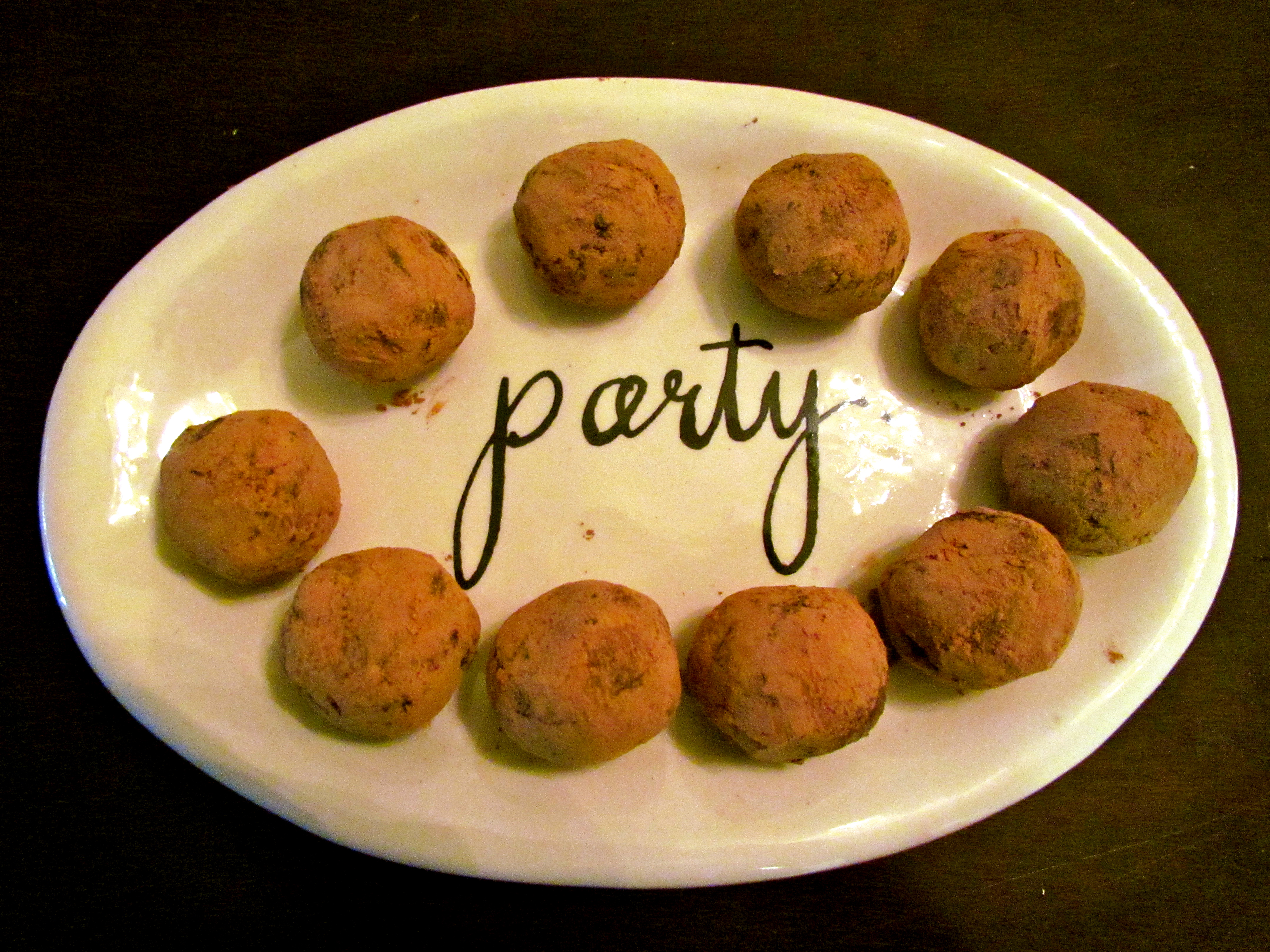 Nutrition stats per truffle: 65 calories, 3 g fat, 1 g protein, 9 g carbs
Random fact about dates: The fruit has been cultivated in the Middle East since 4000 B.C., but nowadays, 2/3 of the dates Americans buy come from the California and Arizona deserts.