Happy Leap Day!
Random thought: I don't know anyone whose birthday is today. I'm curious if more people with this birthday celebrate the date before or the day after when it's not a leap year? Hmmmm.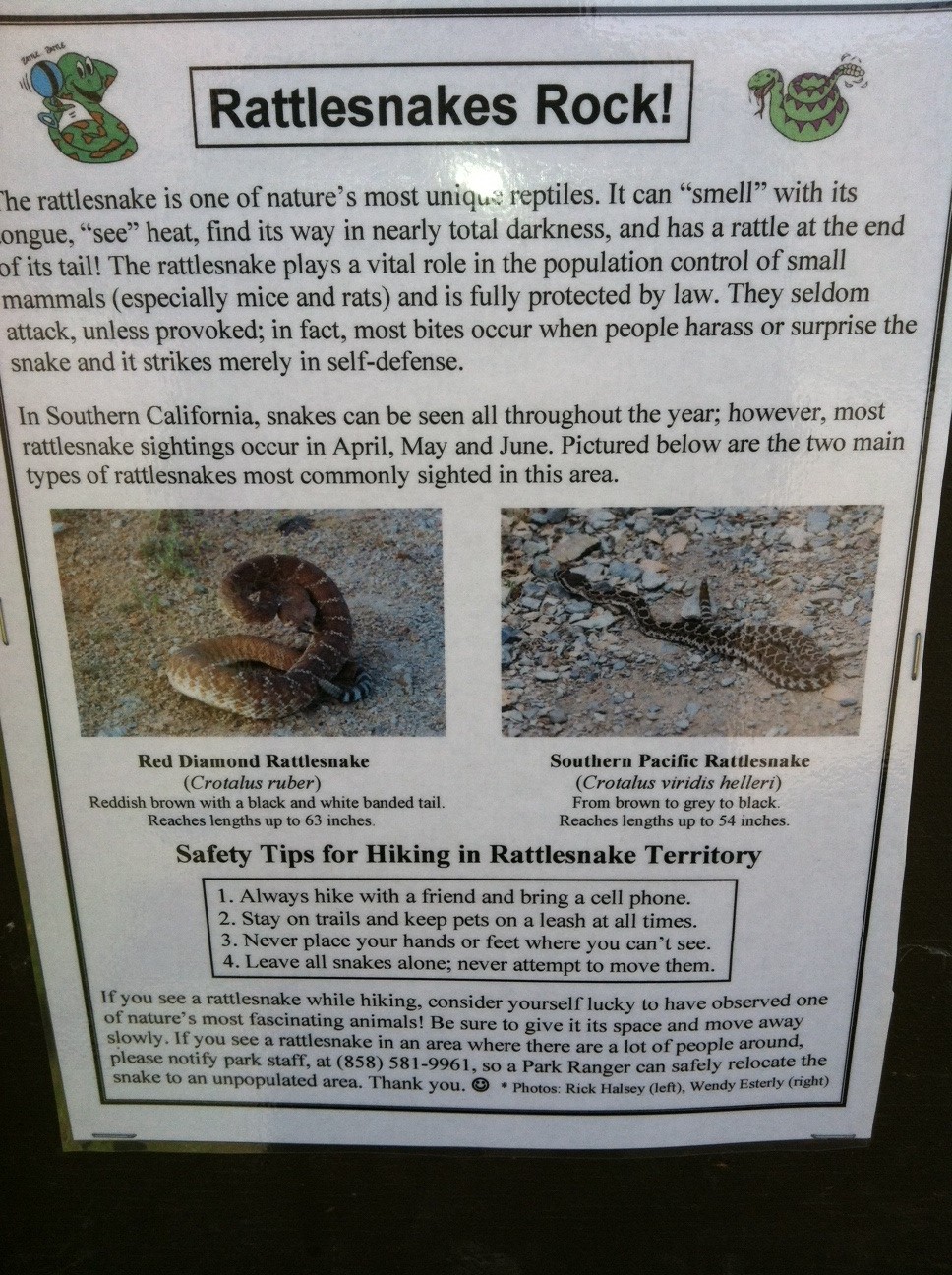 Yesterday I took Harley to the doctor for a check-up. I mentioned that we go hiking and the vet recommended doing shock collar rattlesnake training, so that she'll be trained to stay away from snakes if she sees them. I obviously don't want Harley to run up to a snake and get bit, but shock training?! Call me a softy, but I think that sounds a little harsh.
When we went for a lunchtime hike today, I noticed the above sign and started thinking not only of park safety from rattlesnakes, but my safety overall.
While my husband is deployed, I'm keenly aware of my surroundings, and being at the park is no different. These days when I go hiking, I bring my cellphone just as a precaution. I find it annoying, as I'd like to unwind and leave it in the car, but I feel like it's necessary just in case anything should happen. I have Harley with me of course, which possibly adds a level of comfort (I say possibly because she isn't exactly a guard dog!). And there's one other thing that makes me feel safer hiking in a beautiful, but somewhat creepy area: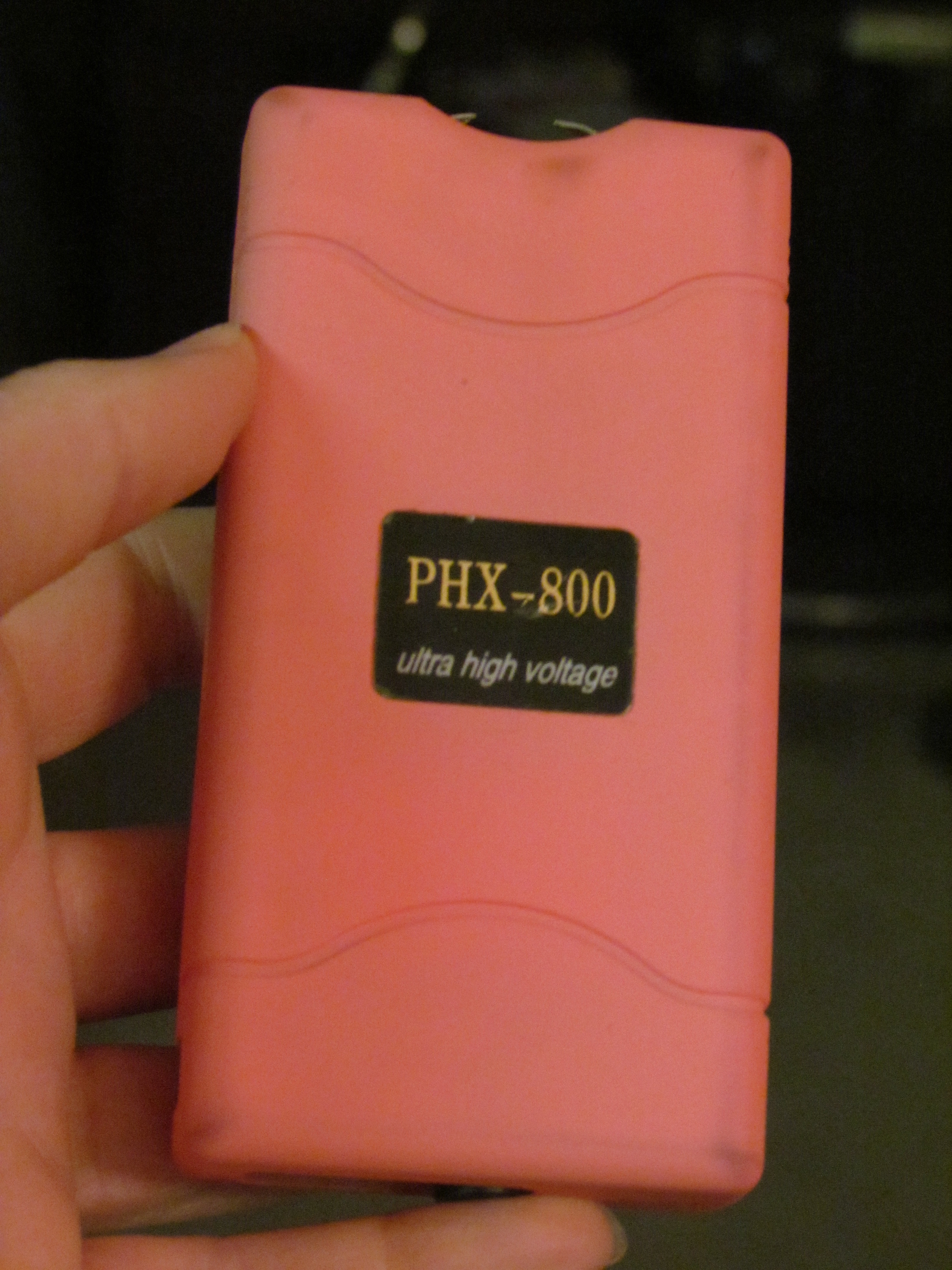 That's right, I own a pink taser.
It's kind of funny that I have a taser at all. But the fact that it's bright pink makes it all the more awesome.
I'm not entirely sure how it would play out if I used my taser on a rattlesnake, though quite frankly, I'm more concerned with humans.. but it makes me feel safer, and that's what it's for right!
Eats of the Day
Today I made an easy smoothie that would be a great snack, or to start your day with for breakfast as I did today.
Banana Agave Smoothie
1/2 frozen banana
1 cup of almond milk (Almond Breeze unsweetened)
1 TBSP agave nectar (C&H organic)
1/2 scoop vanilla protein powder (Designer Whey)
Ice
Facts: 200 calories, 5 g fat, 11 g protein, 34 g carbs
On the way home from boxing, I decided that I felt like eating chocolate. You'd think I'm a pregnant lady with the cravings I get (By the way, NO I'm not!). I made an excellent decision to make pancakes for dinner. I whipped up something very similar to my banana chocolate chip pancakes, but I amped up the protein since it was post-workout (I aim to eat at least 15 g of protein within an hour or so of working out).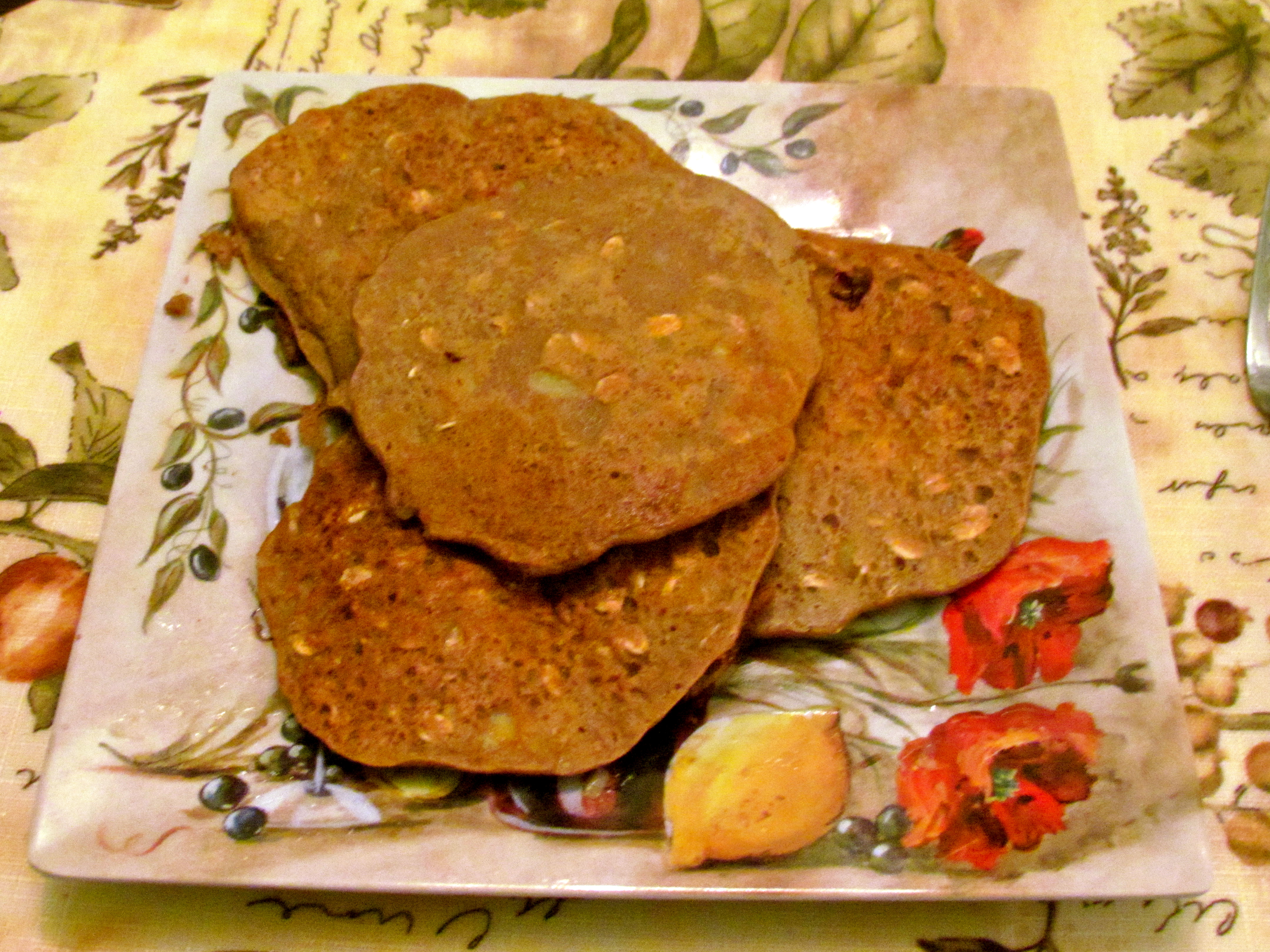 Chocolate-y Banana Pancakes  
Ingredients:
1/4 cup whole wheat flour (Gold Medal)
1/2 medium  banana, mashed
1/4 cup old fashioned oats, dry (Quaker)
1 TSP brown sugar (Trader Joe's organic)
1 TBSP semi-sweet chocolate chips (Ghiradelli)
1/2 cup chocolate soy milk (Soy Slender)
1/2 scoop chocolate protein powder (Designer Whey)
Combine all ingredients except chocolate chips in a bowl, then pour onto a skillet over medium heat. Add chips to each cake and cook until they're browned on both sides, then enjoy with your favorite topping. I slathered my pancakes with 1/2 TBSP of light butter. You might feel the need to inhale them as I did!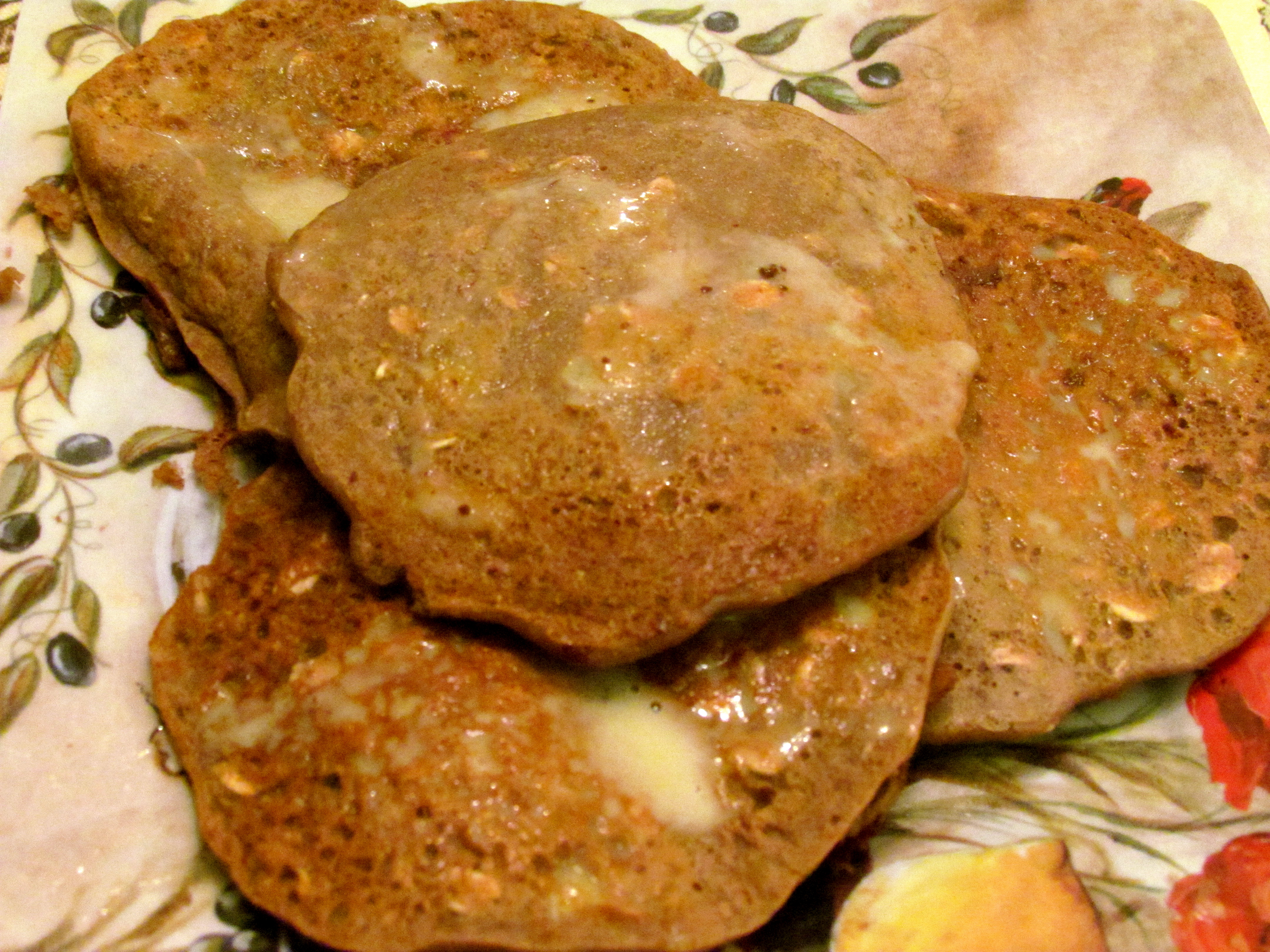 Stats: 400 calories, 11 g fat, 22g protein, 67 g carbs